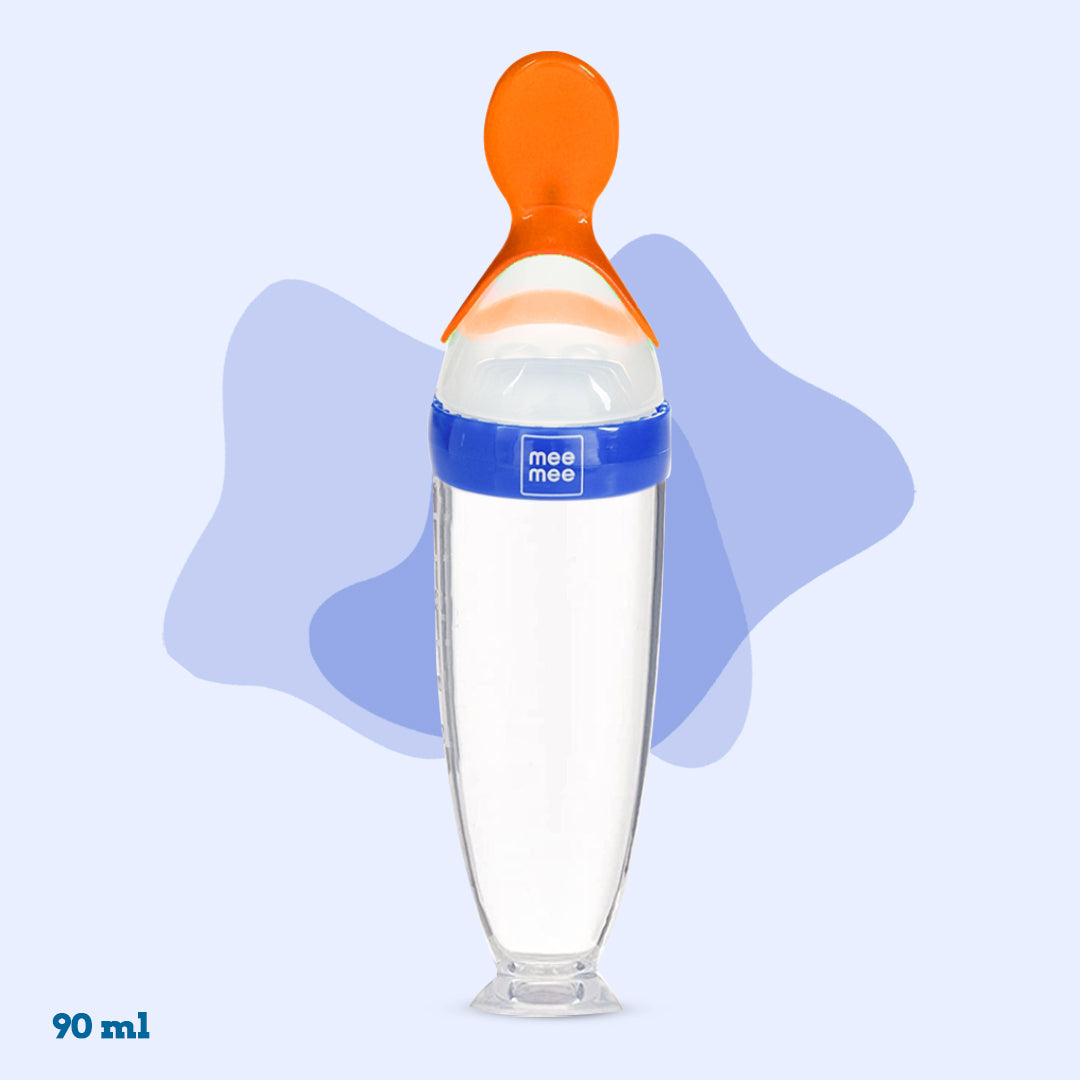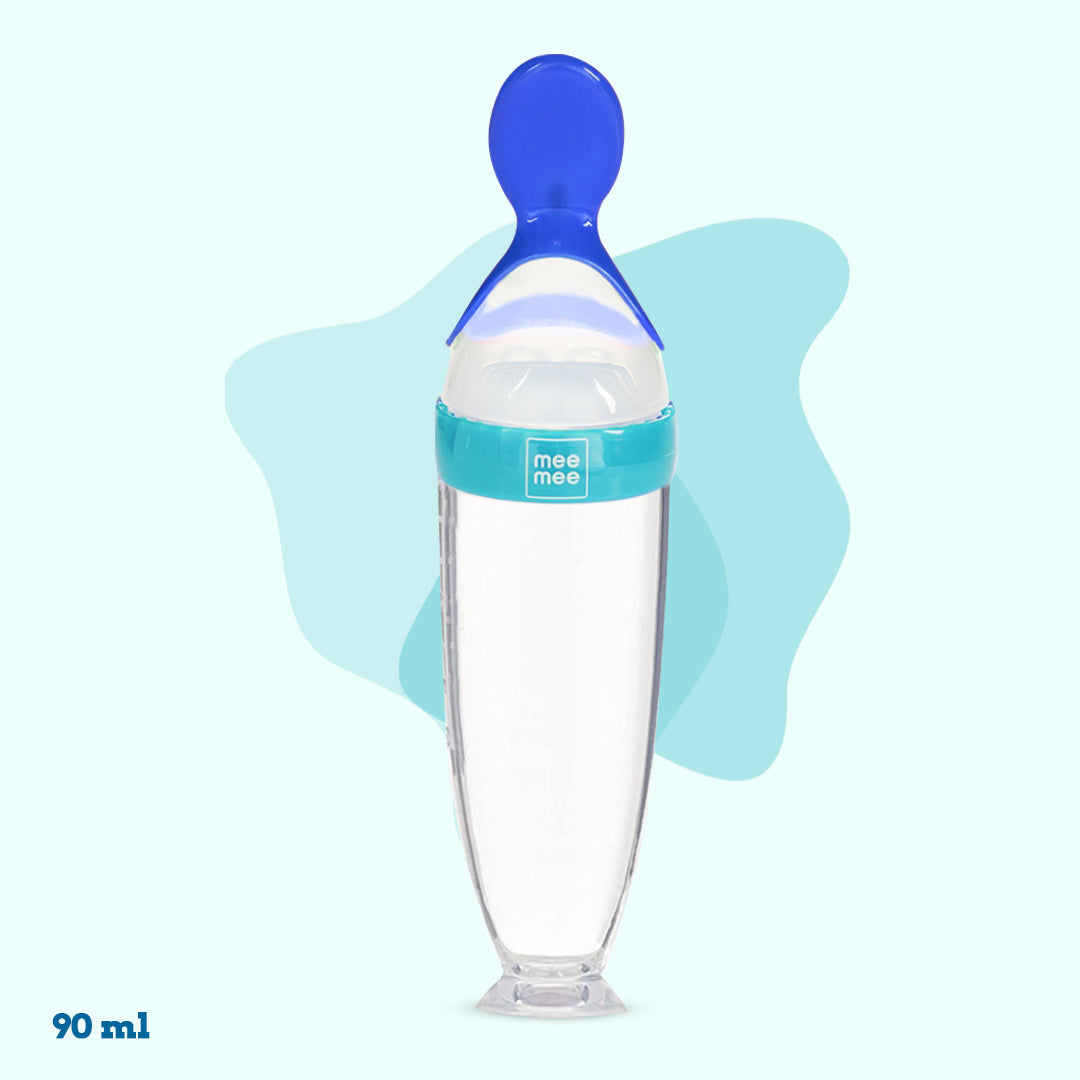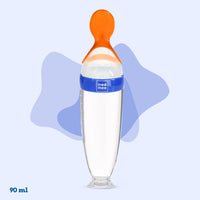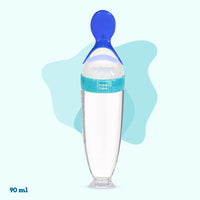 Mee Mee Advanced Squeezy Silicone Food Feeder with Standing Base (120ml)
The transition from liquid based diet to semi solids can be confusing and difficult for your baby. He/She may not want to tale to spoon feeding after being habituated to bottle feeding. Mee Mee Advanced Squeezy Silicone Food Feeder is the perfect combination by combining advantages of spoon feeding and bottle feeding, making the transition easier for you and your baby.
Your baby can also use this cereal feeder independently as he/she grows older allowing him/her to practice self feeding without creating a mess. It holds baby food, eliminating the need for the jar, packs the food into a single utensil and with one squeeze, you get easy one-hand feeding!
• Made from 100% food grade, BPA free silicone, ensuring safety and hygiene.

• Can be used for feeding all types of meals including juices, cereals, mashed rice and vegetables and all kinds of pulpy semi-solid foods.

• Bottle is easy to squeeze even by the baby which allows self-feeding after some time. Spoon has smooth and rounded edges to avoid hurting the baby, even by accident.

• Easily fits into baby's mouth and is bite-resistant to protect it from damage caused by baby teeth. Designed to respond to pressure and helps you control quantity of food dispensed each time.

• Baby gets fed directly from the spoon attached to the bottle which helps in mess-free feeding and convenient feeding.

• Comes with a protective cover to shield the spoon from harmful germs and other external conditions. Easy to assemble, use and sterilize.
• To Use: Just fill the soft silicone base with mashed potatoes, purees or semi solids and lock it shut. The opening at the base of the spoon is released in smlaa portions so your baby can softly chew and eat the food.

• Important to Know: Ensure feeder is thoroughly clean before and after every use. Clean the base thoroughly & ensure no small particles or seeds are trapped in the spoon opening. Wash all parts immediately after use in running water & Mee Mee Liquid Cleanser. Parental supervision during baby's initial use is recommended. Avoid using this feeder as a teether or pacifier.