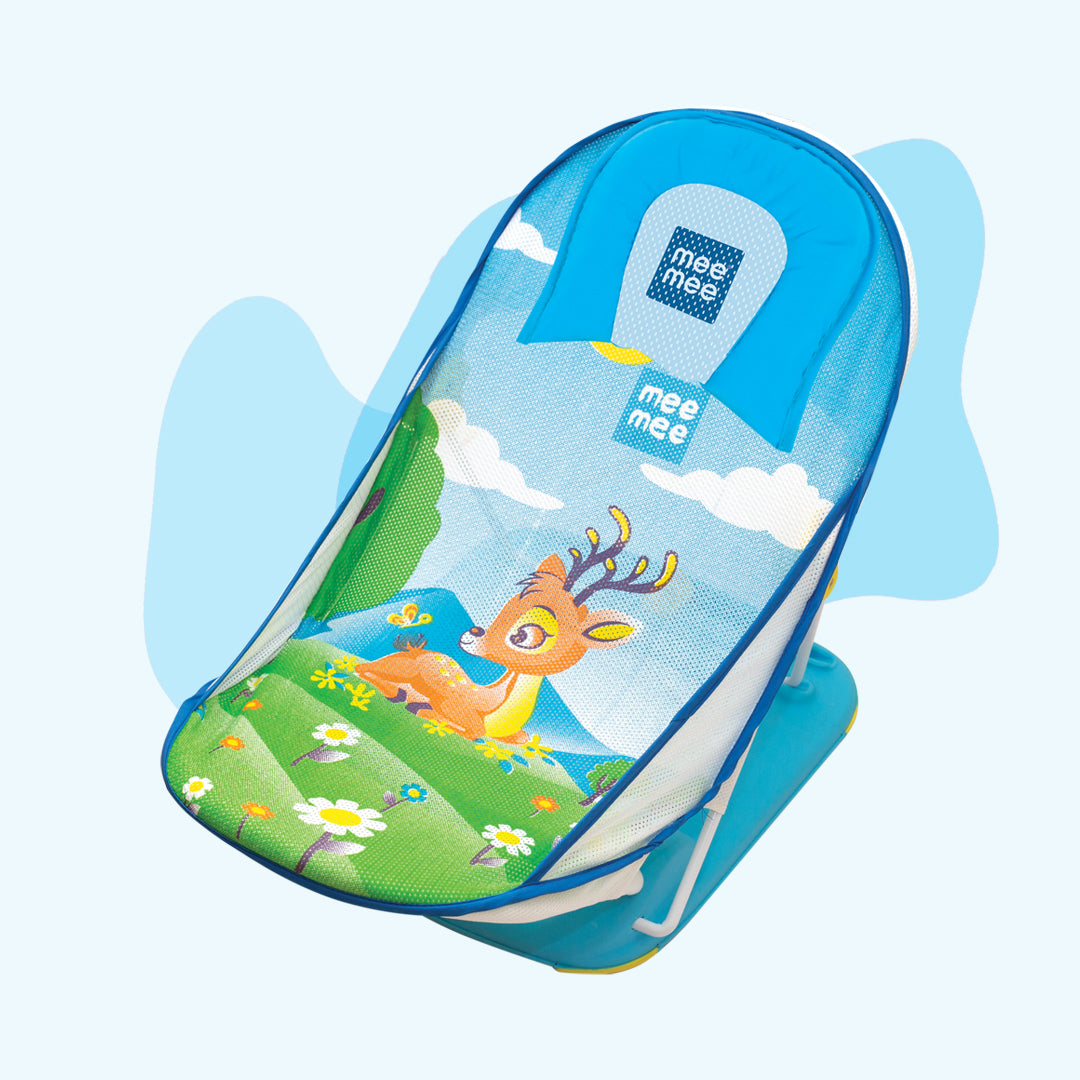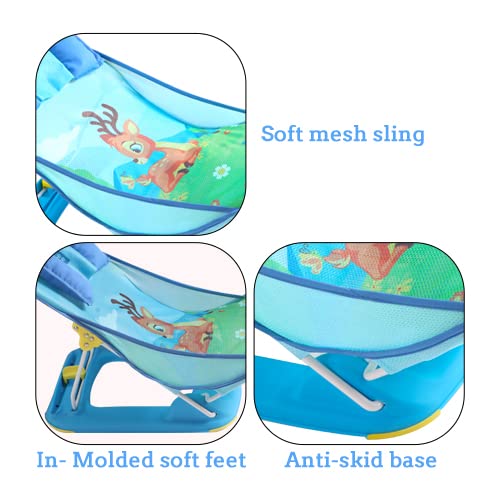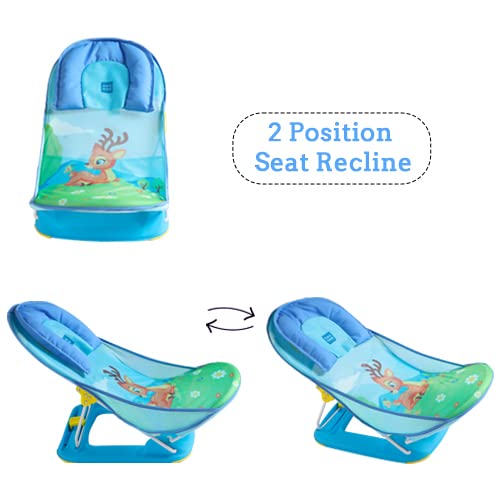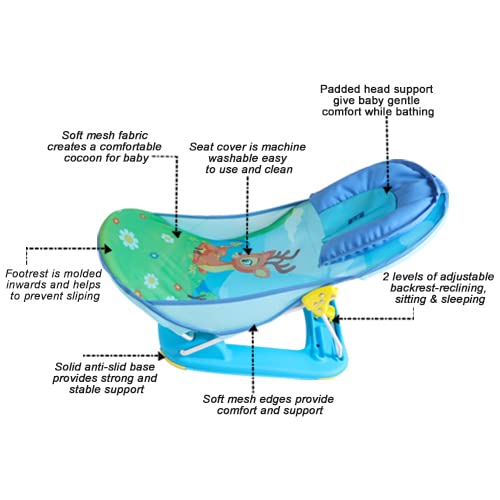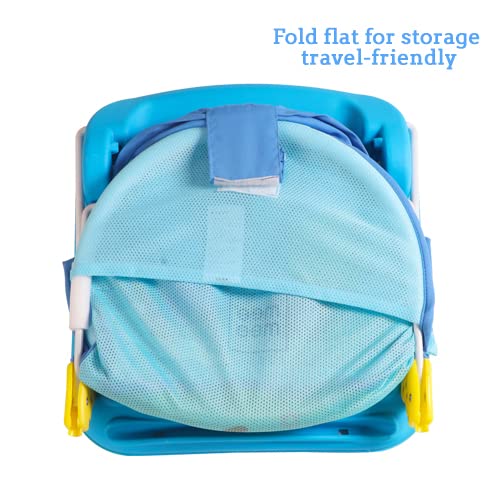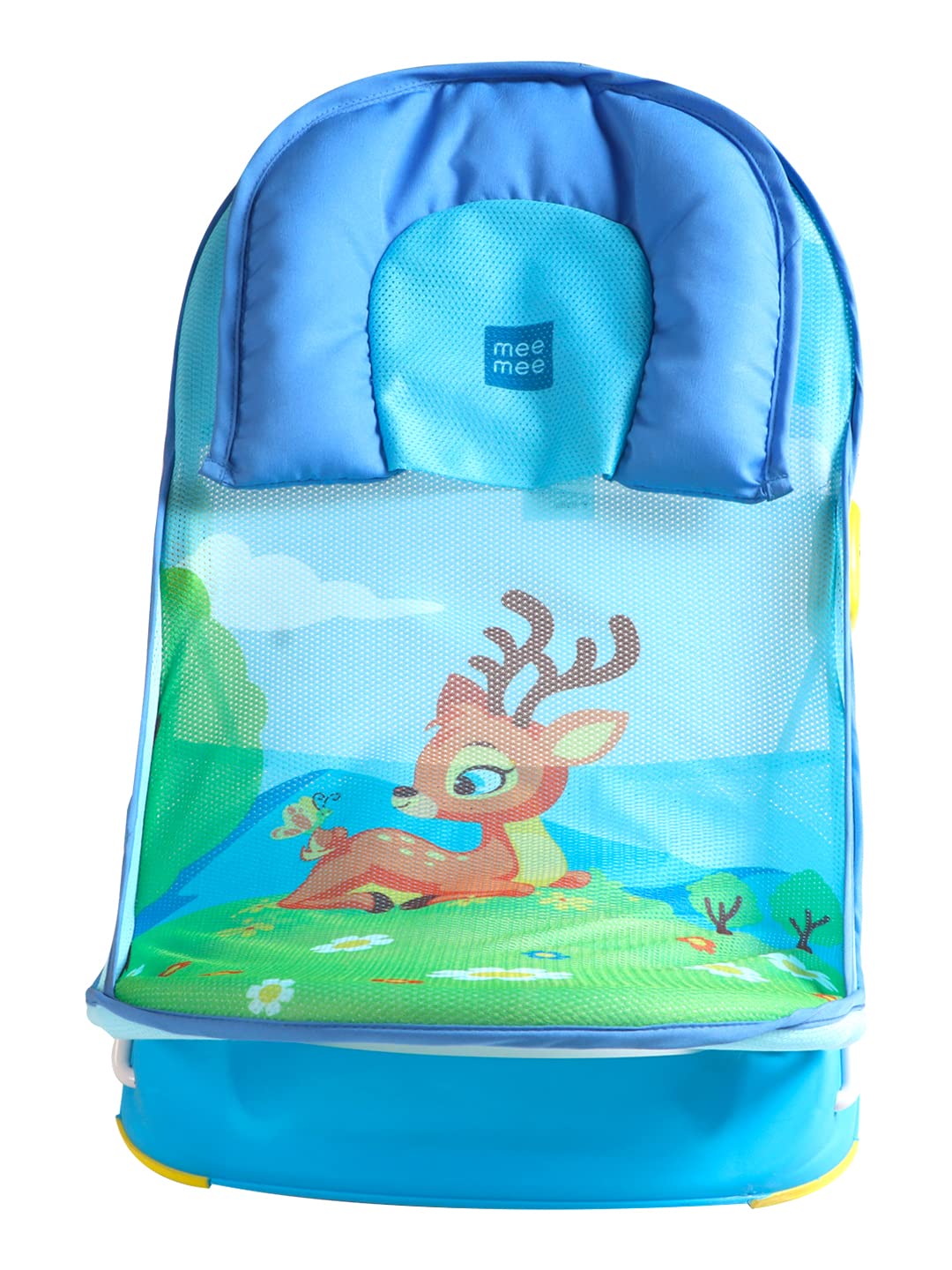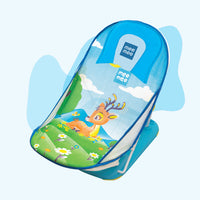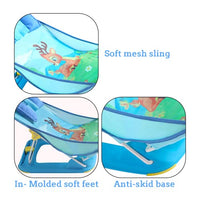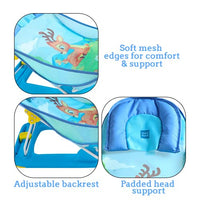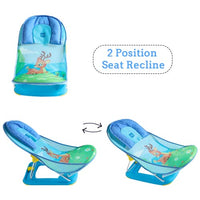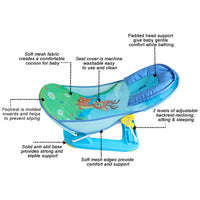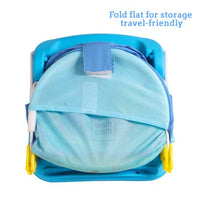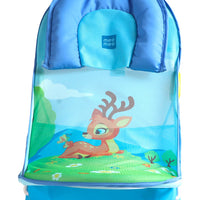 Mee Mee Compact Anti-Skid Baby Bather with Reclining Seat (Stag Design, Blue)
Bath time is an exceptionally fun time for your baby. Enjoy safe,
comfortable and delightful bath times with Mee Mee Baby Bather
that is designed in an ergonomic manner to cradle your baby. 
It provides a feeling of cosiness and makes this time a unique bonding
time for your baby and you. The extra-safe design makes sure that
bathing your infant is easy for you and delightful for your baby. 
A great aid for babies transitioning to bath tubs. When you are away from your baby, this bathing seat can be used to give your baby a good hygienic bath time by other care givers as well. 
• Made of durable, international, premium quality materials for zero toxicity.

• Frame is made of sturdy and durable metal for strong support and seat base is of thick plastic and soft mesh.

• 3 levels of adjustable backrest so that the bather adapts to the needs of your growing child. Adjust the backrest to reclining or sitting position using the lock at the base. It is recommended to use the reclining position in the initial months.

• Cushioned edges of the seat ensure your baby is seated comfortably. Pillow for head support gives the right support and cushioning during bath time.

• Strong anti-skid base ensures bather is stable at all times during your child's bath.

• Compact design that is easy to fold, store, clean and carry. Travel-friendly.
• Care: Seat cover can be hand-washed or machine-washed in gentle cycle in water with Mee Mee Mild Detergent. Clean the bather frame with a damp cloth or wet tissues. Clean the seat cover at least once a week to prevent any soap or residue build-up.

• Always make sure bather is placed on a flat, stable surface.

• Every minute of your baby's bath should be supervised by adults.

• Ensure backrest is firmly locked in place before use. Fold and put it away after use. Ensure the bather is dry after every use to avoid mold built-up.