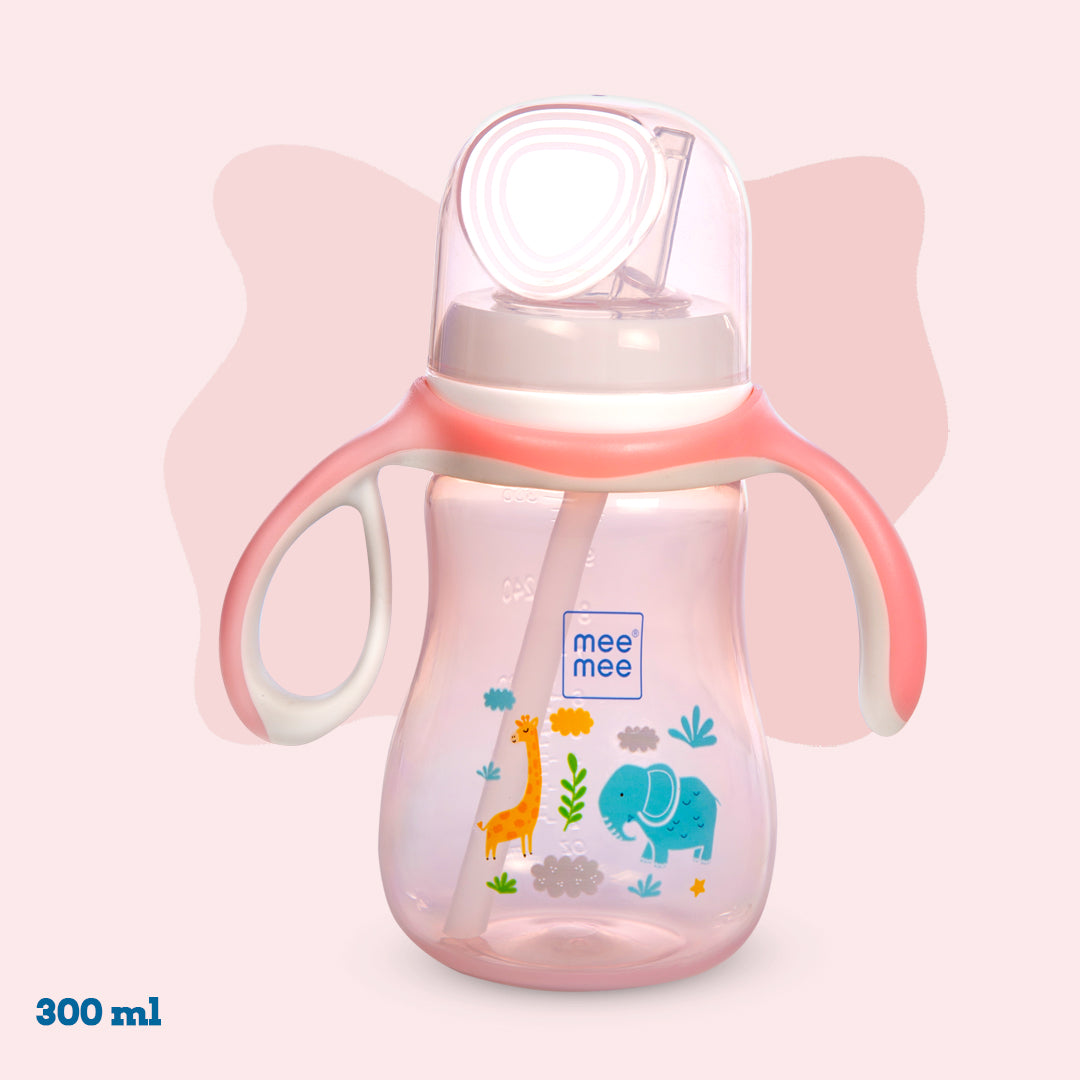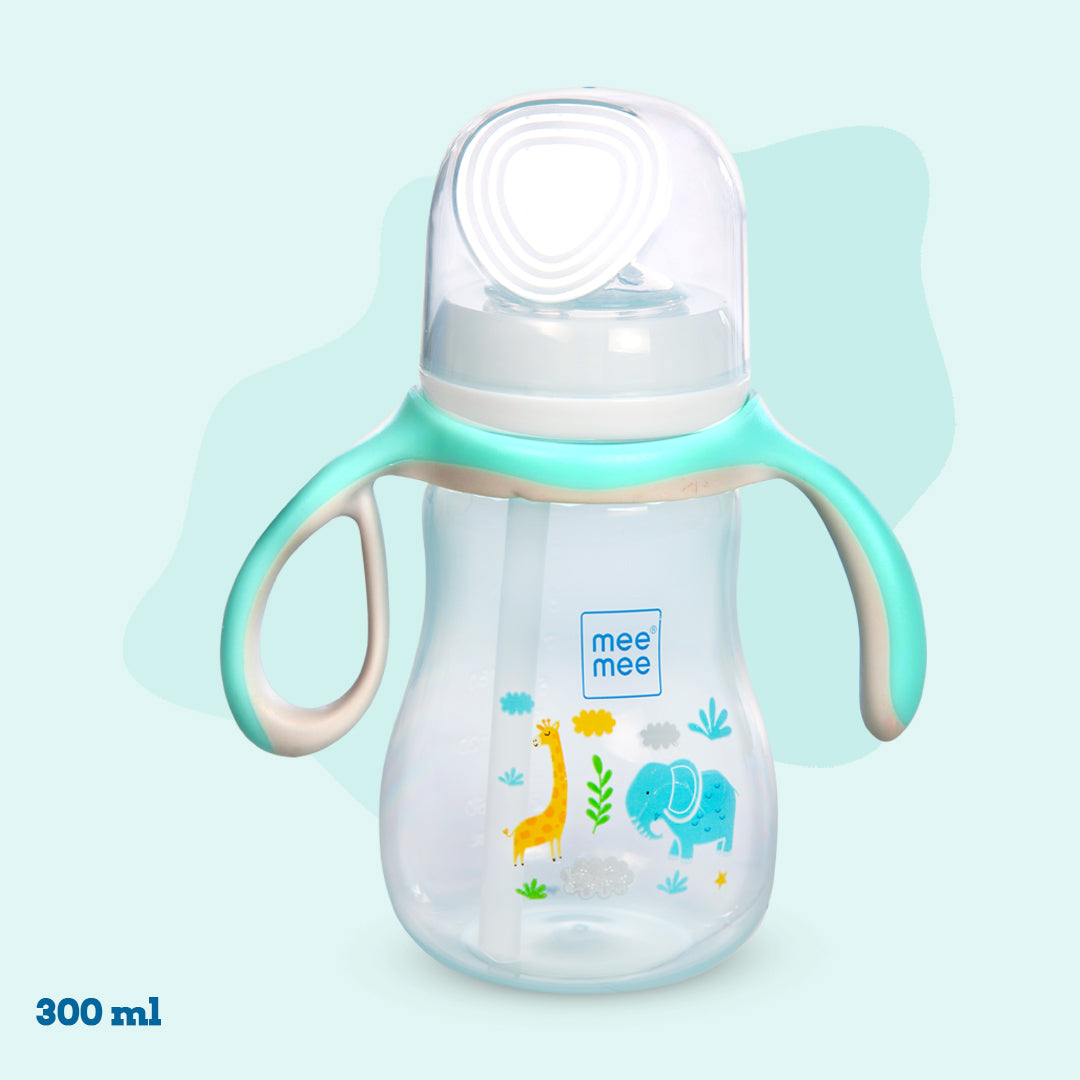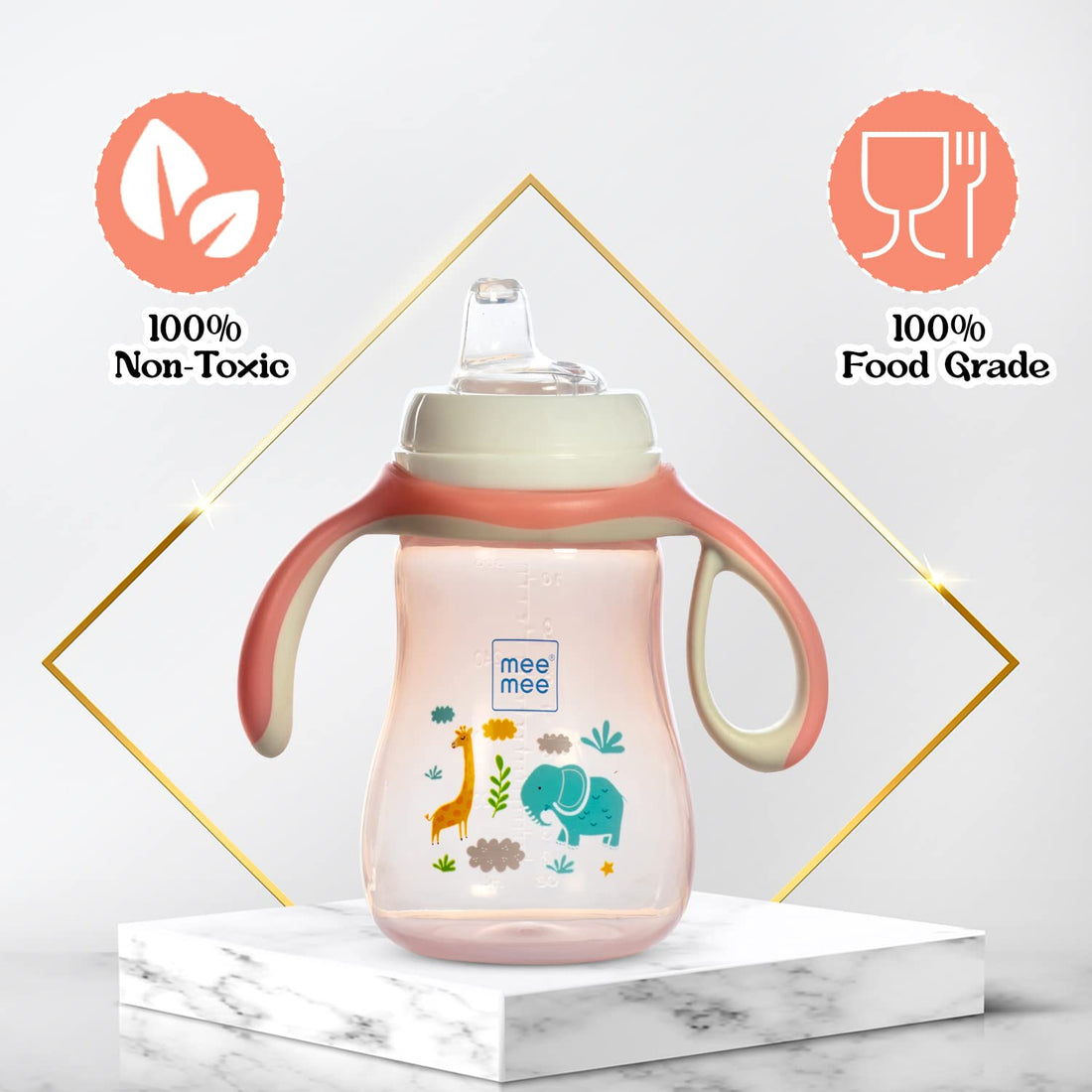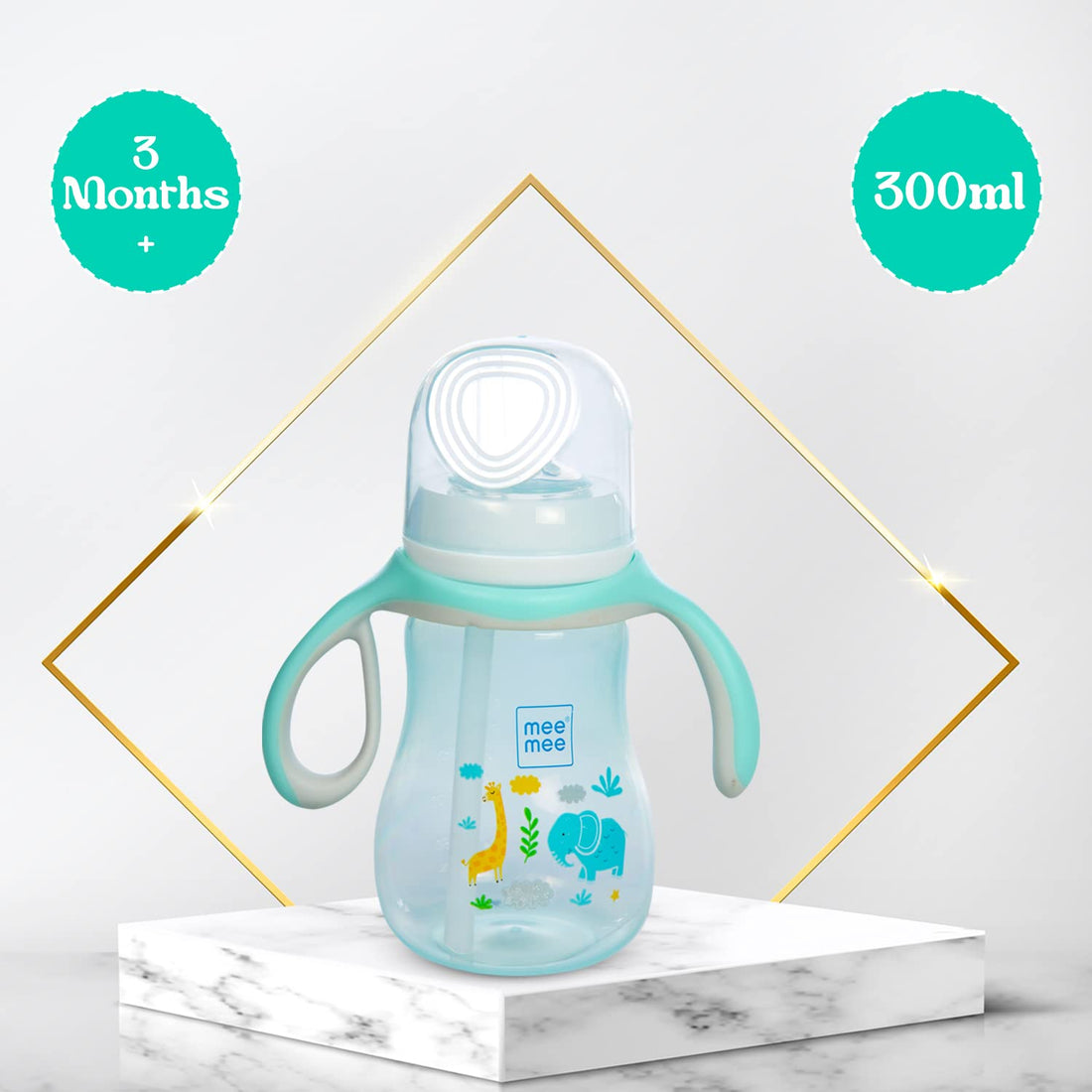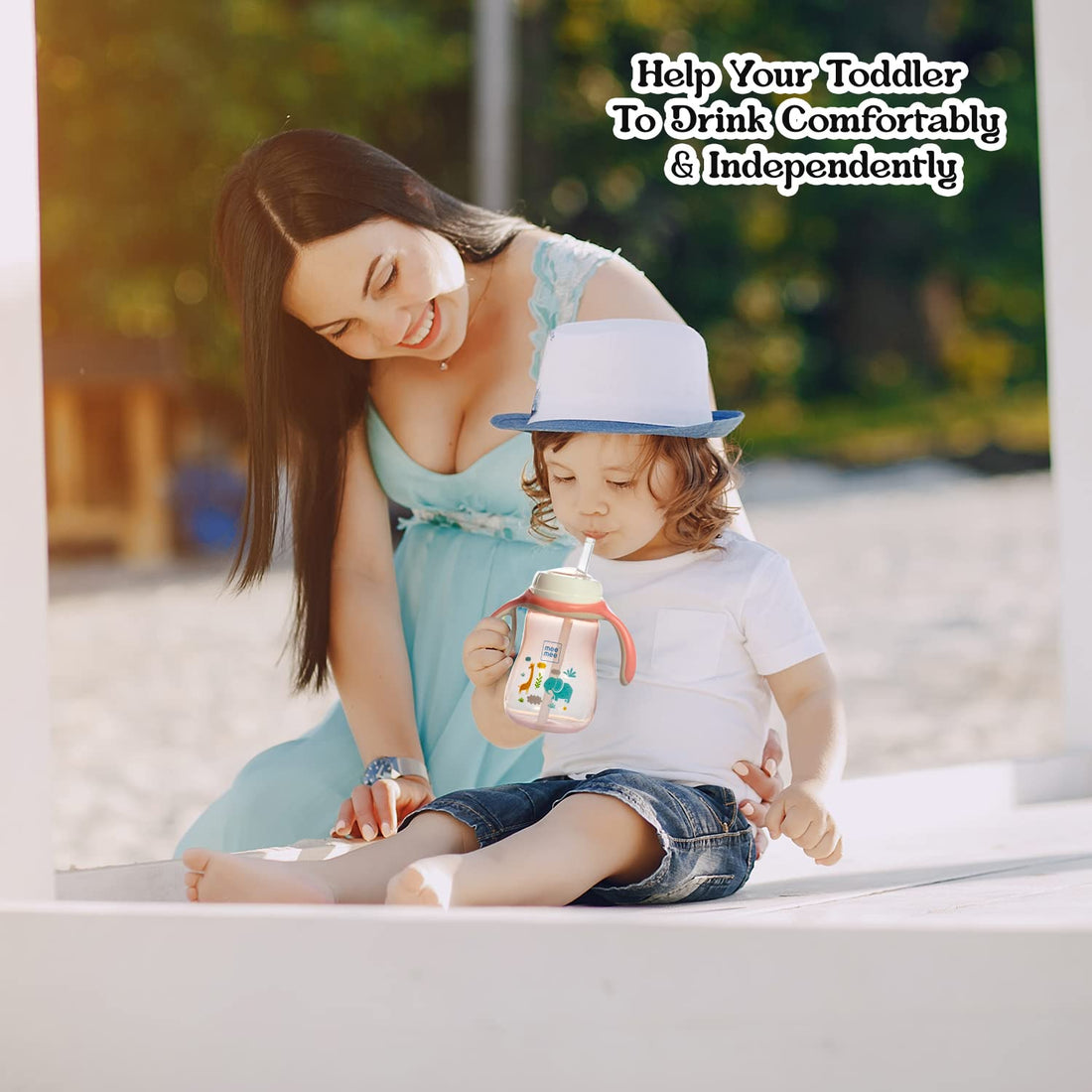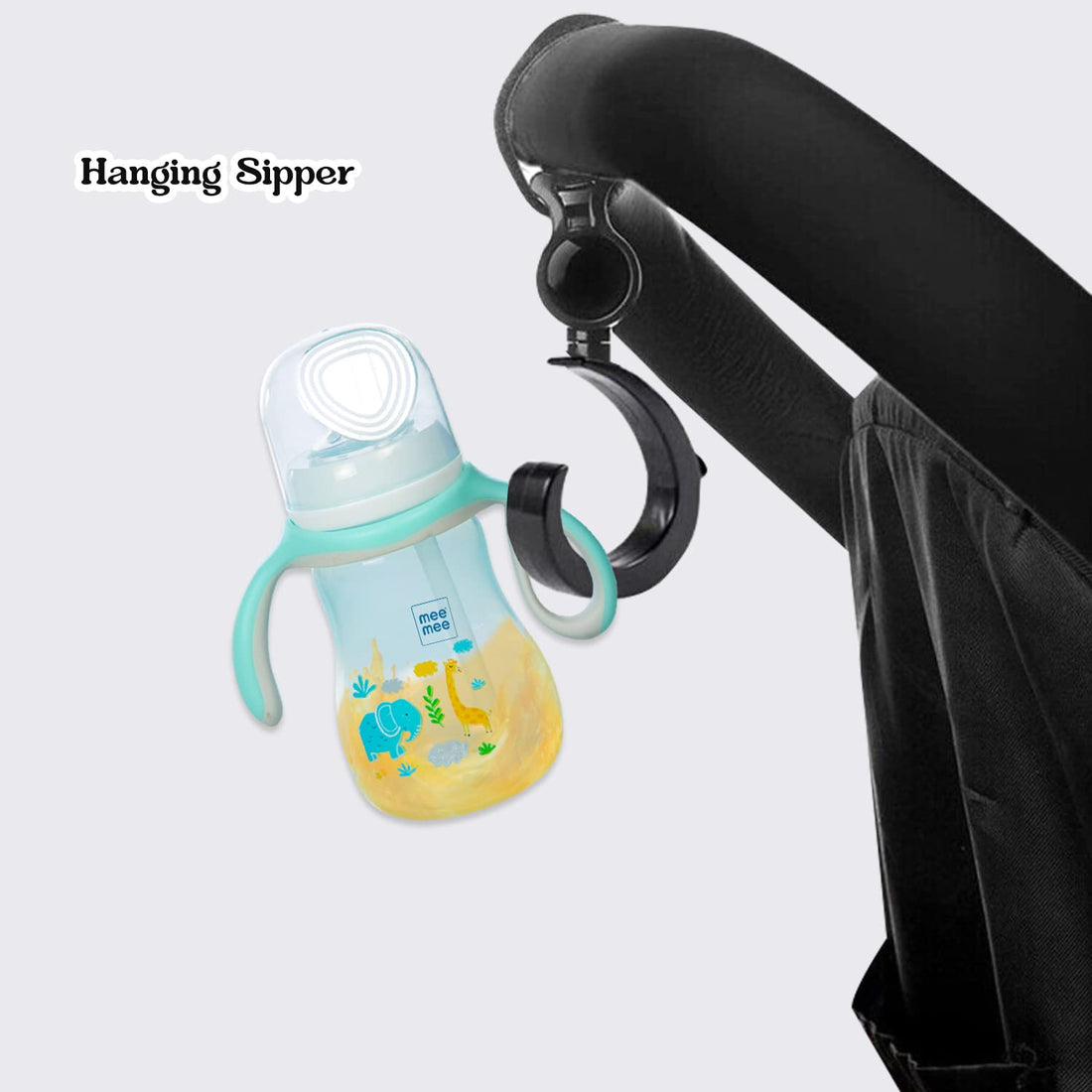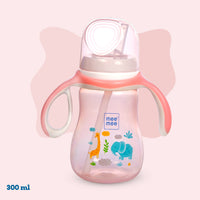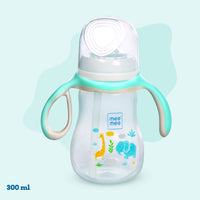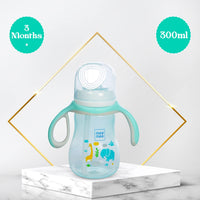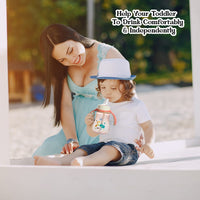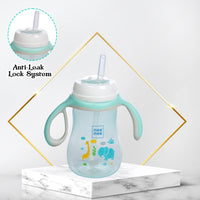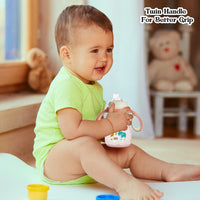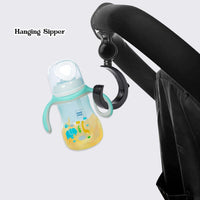 Mee Mee 2 in 1 Anti-Spill Sipper Cup (300 ml) | Kids Sippy Cup with Soft Silicone Spout & Straw
Making the transition from feeding bottle to spout cup to straw sipping is an important one Mee Mee 2-in-1 silicone training cup is designed to help your child gradually transit from feeding bottle too drinking thick liquids from spout cups to straw sippers and enjoy all kinds of liquids with more ease. This sippy cup has anti-spill, leakage free and spill-proof design. Interchangeable spout and straw helps you to switch with ease as your toddler grows. The twin handle allows your KID to hold the sipper independently and drink liquids on his/her own. Protective cap of the sipper enables you to carry your kid's sippy cup with them whenever you travel.

• Conforms to International standards of safety and hygiene using BPA free, polypropylene plastic.

• Dual function of spout and straw means that the sipper grows along with your toddler needs.

• It is ergonomically designed for your baby's natural mouth cavity.

• Sippy cup's non-spill function makes it easy to carry and feed your kid even when travelling.

• Enclosed cover lid keeps the sipper cup's spout clean and the food hygienic.

• It allows for easy transition from bottle to sipper cup drinking of liquids as your toddler grows.

• The sipper cup makes your baby independent with its detachable two-side handles.

• Care: Wash every part of the cup thoroughly before and after every use, preferably with the Mee Mee Liquid Cleanser, Mee Mee Bottle Brushes and water.

• Always check the temperature of the food before feeding.

• Do not microwave

• Do not allow your little one to walk, crawl or run with the cup

• Parental supervision is advised at all times

• Recommended age group: 3 months +