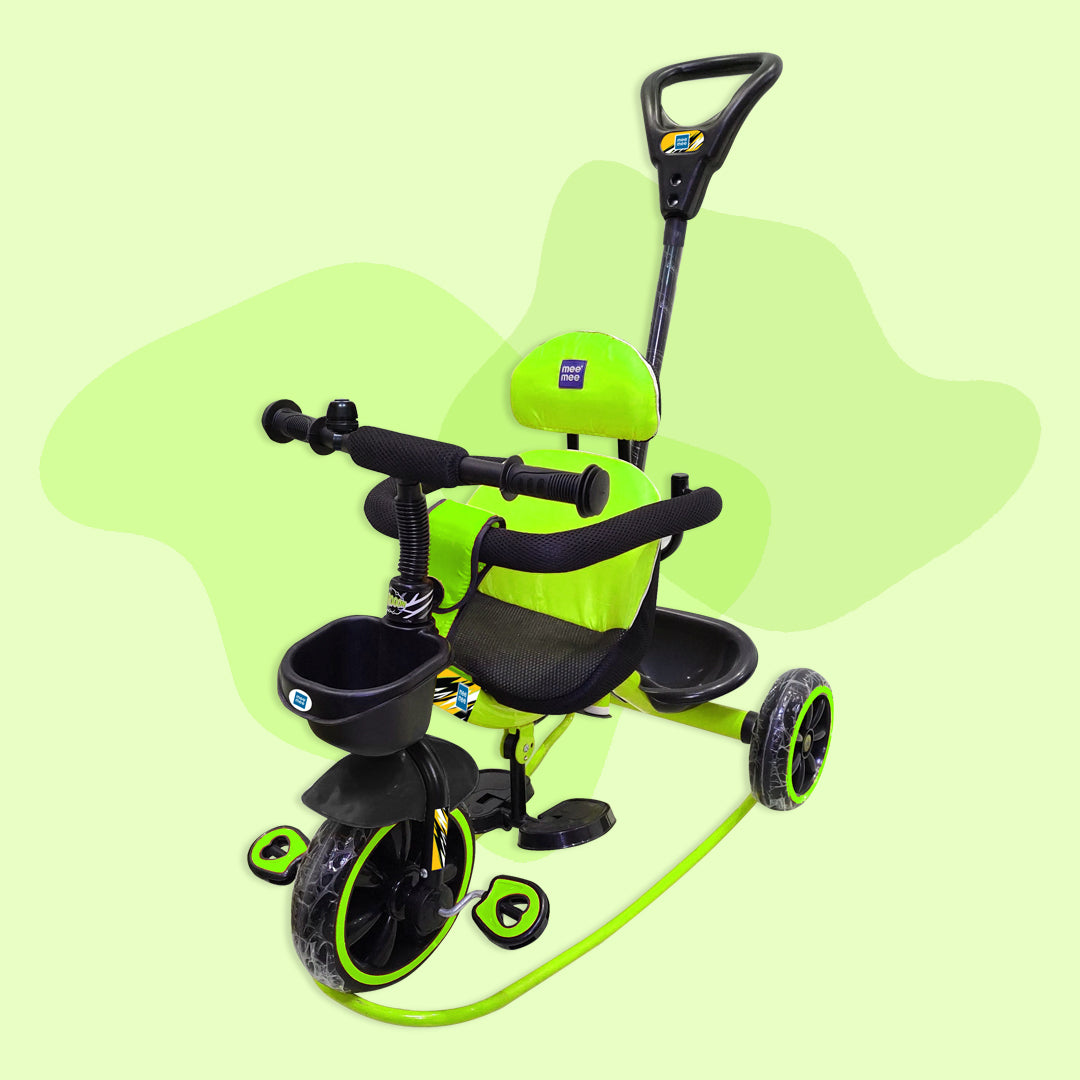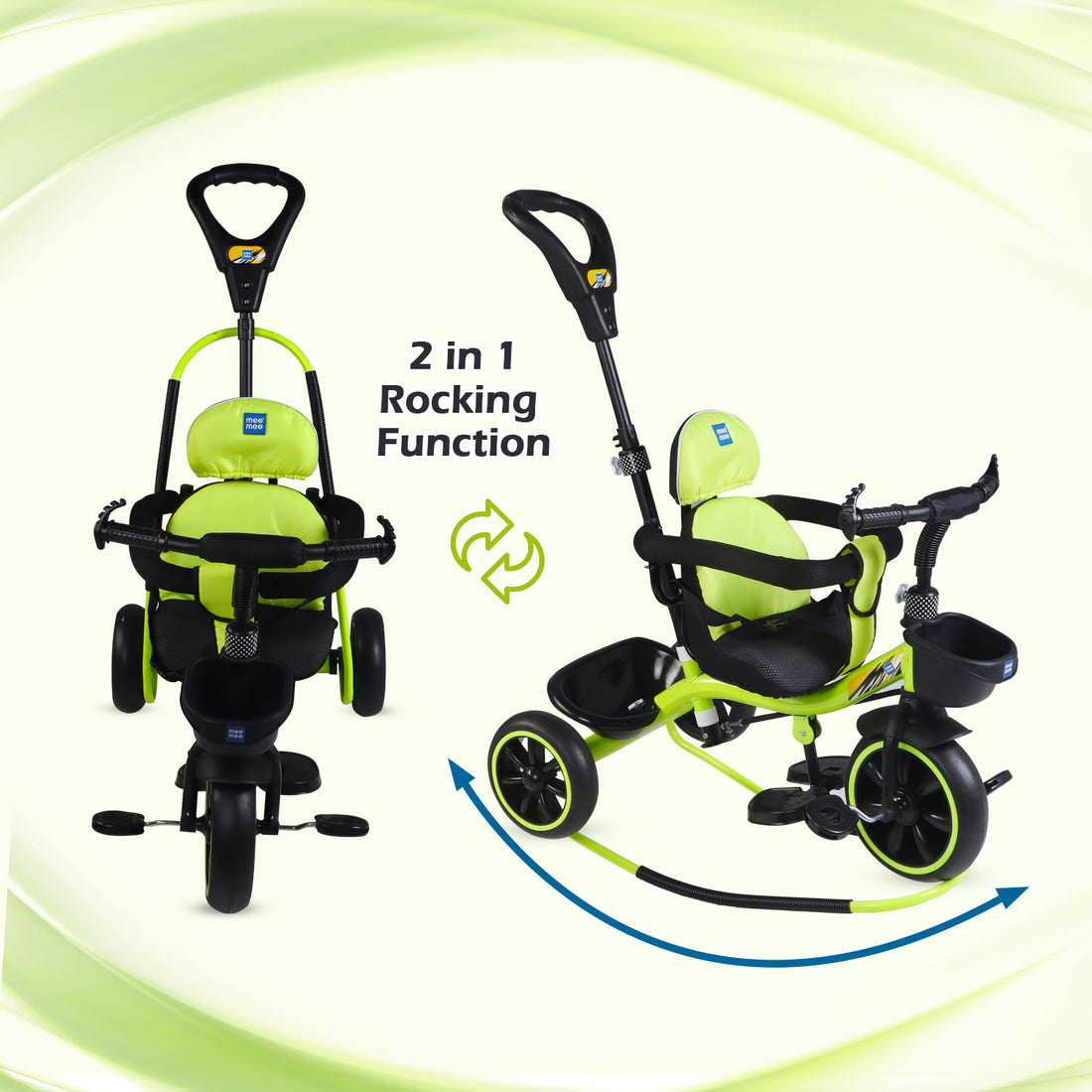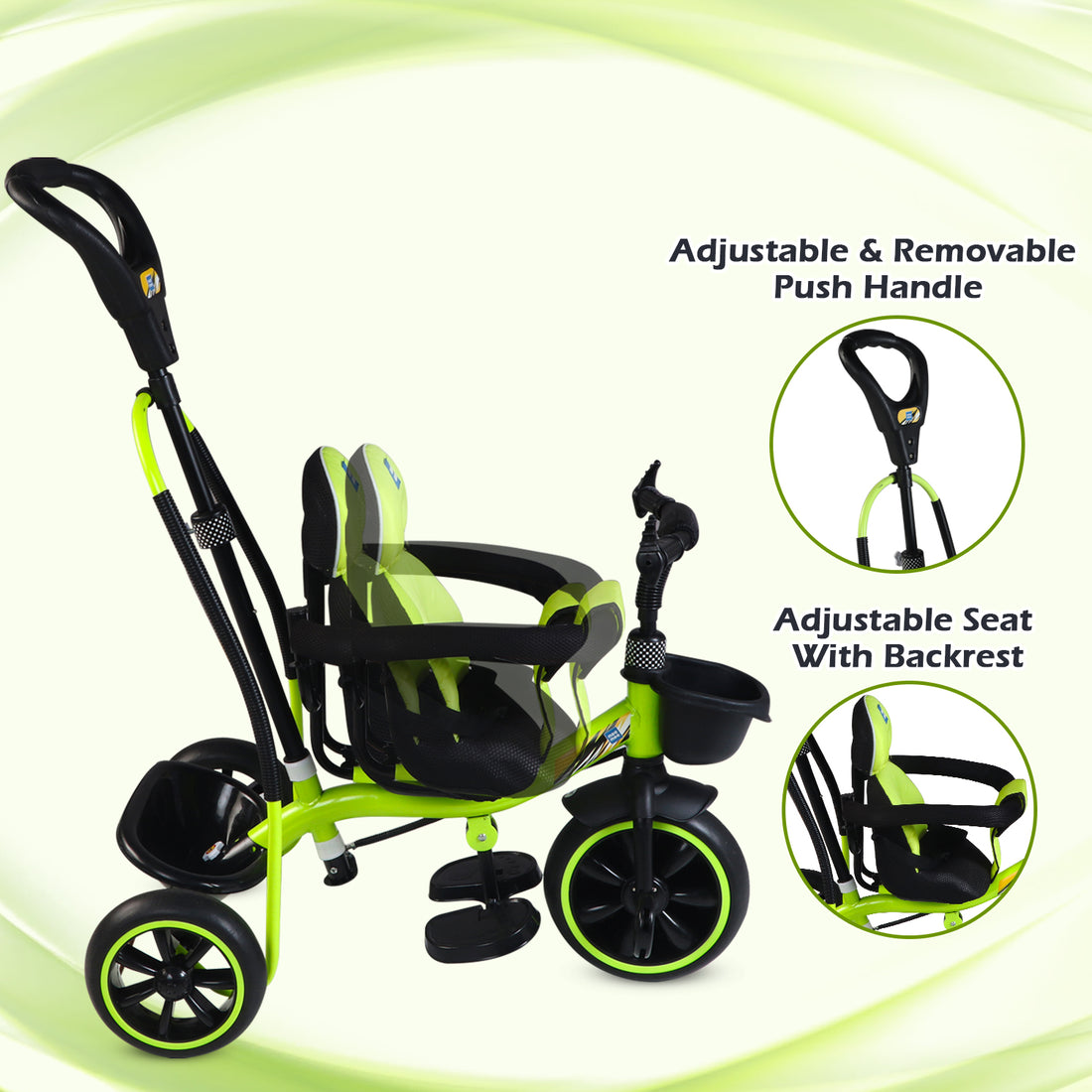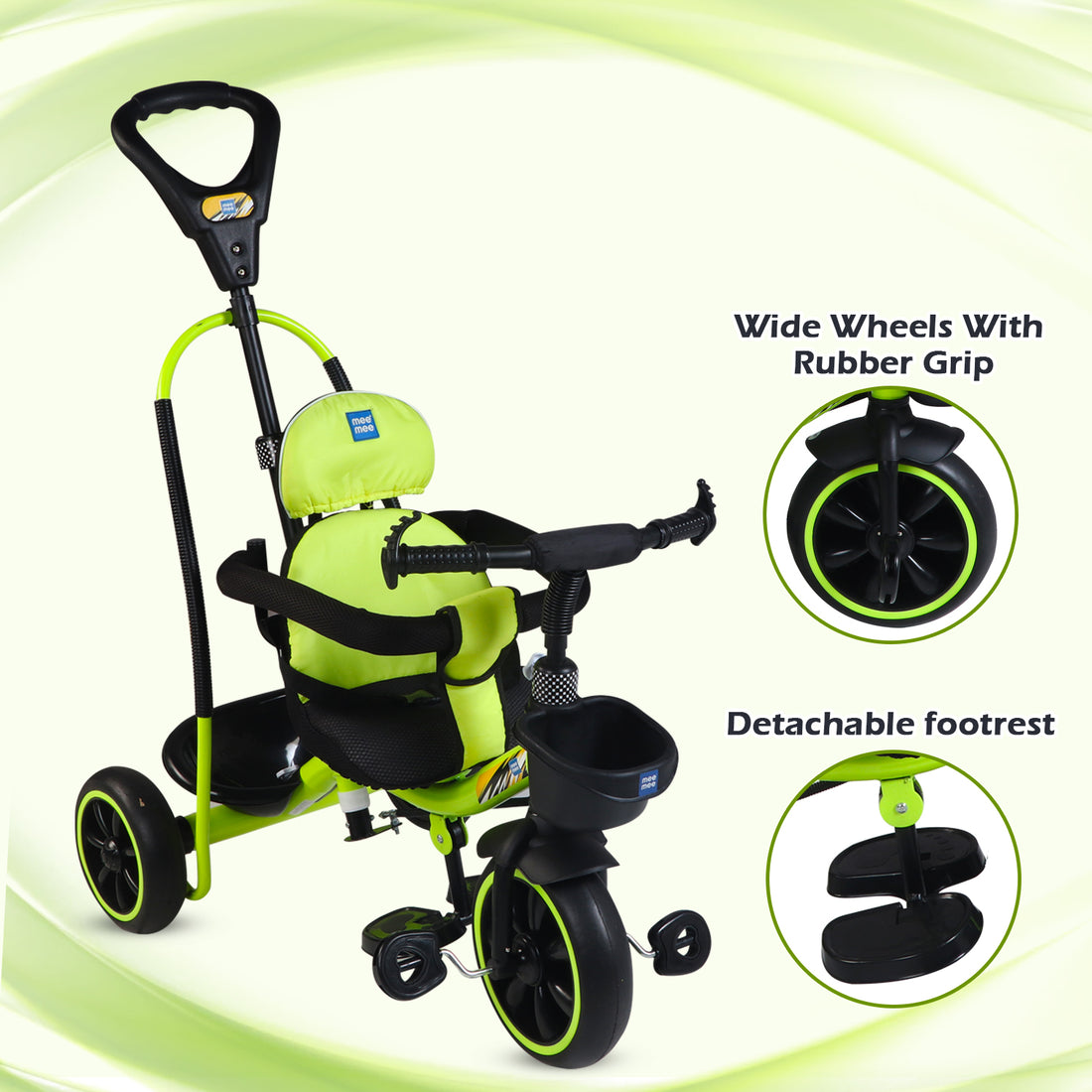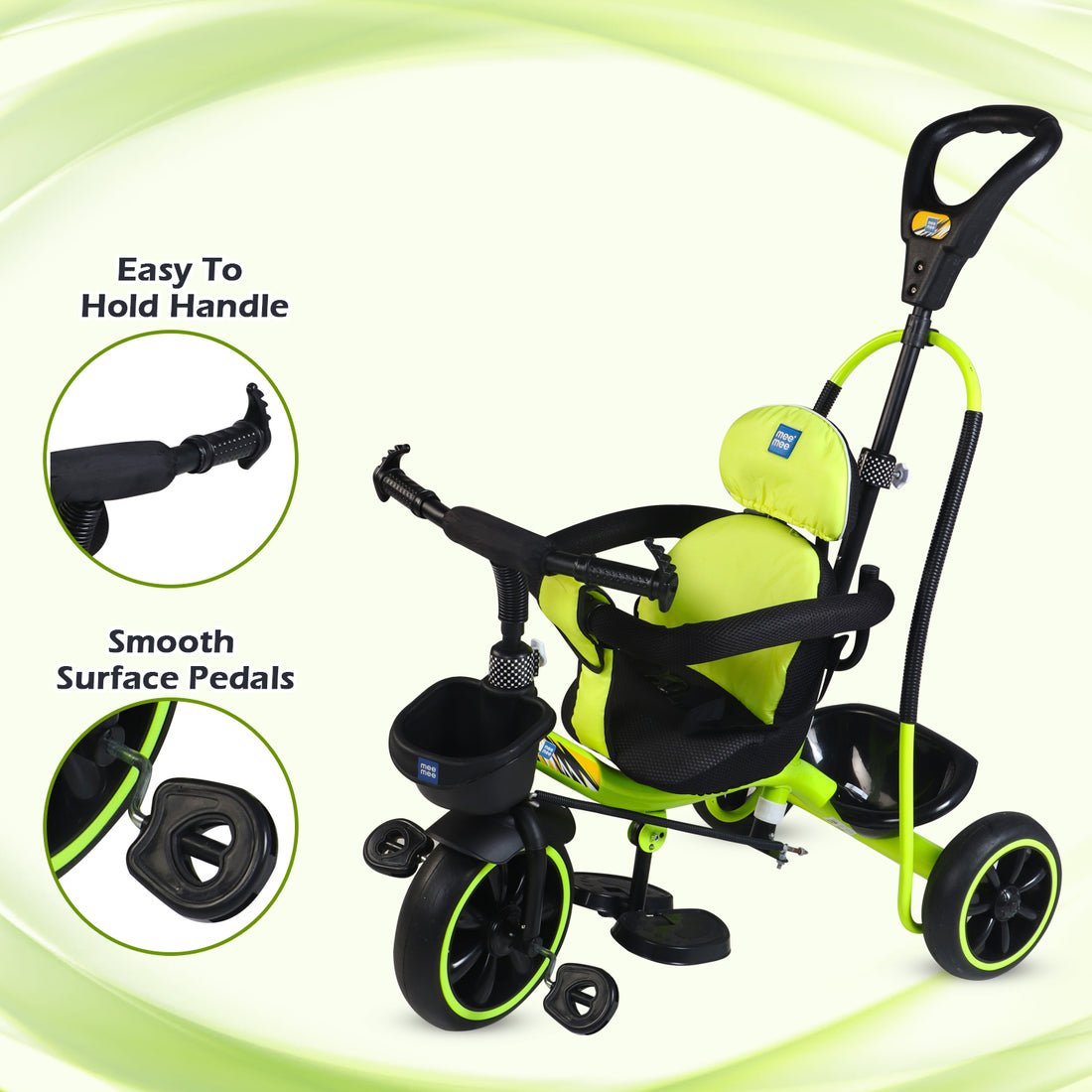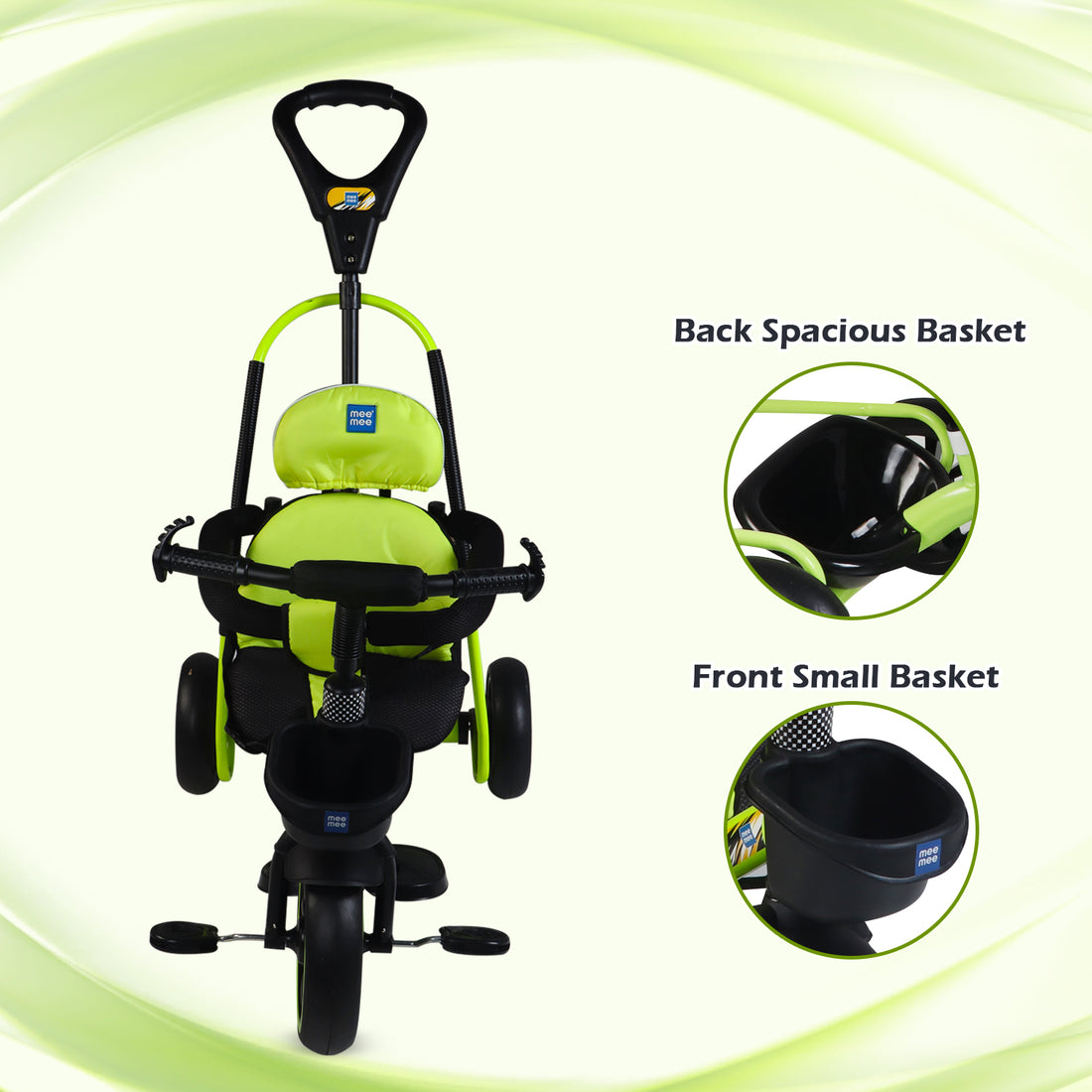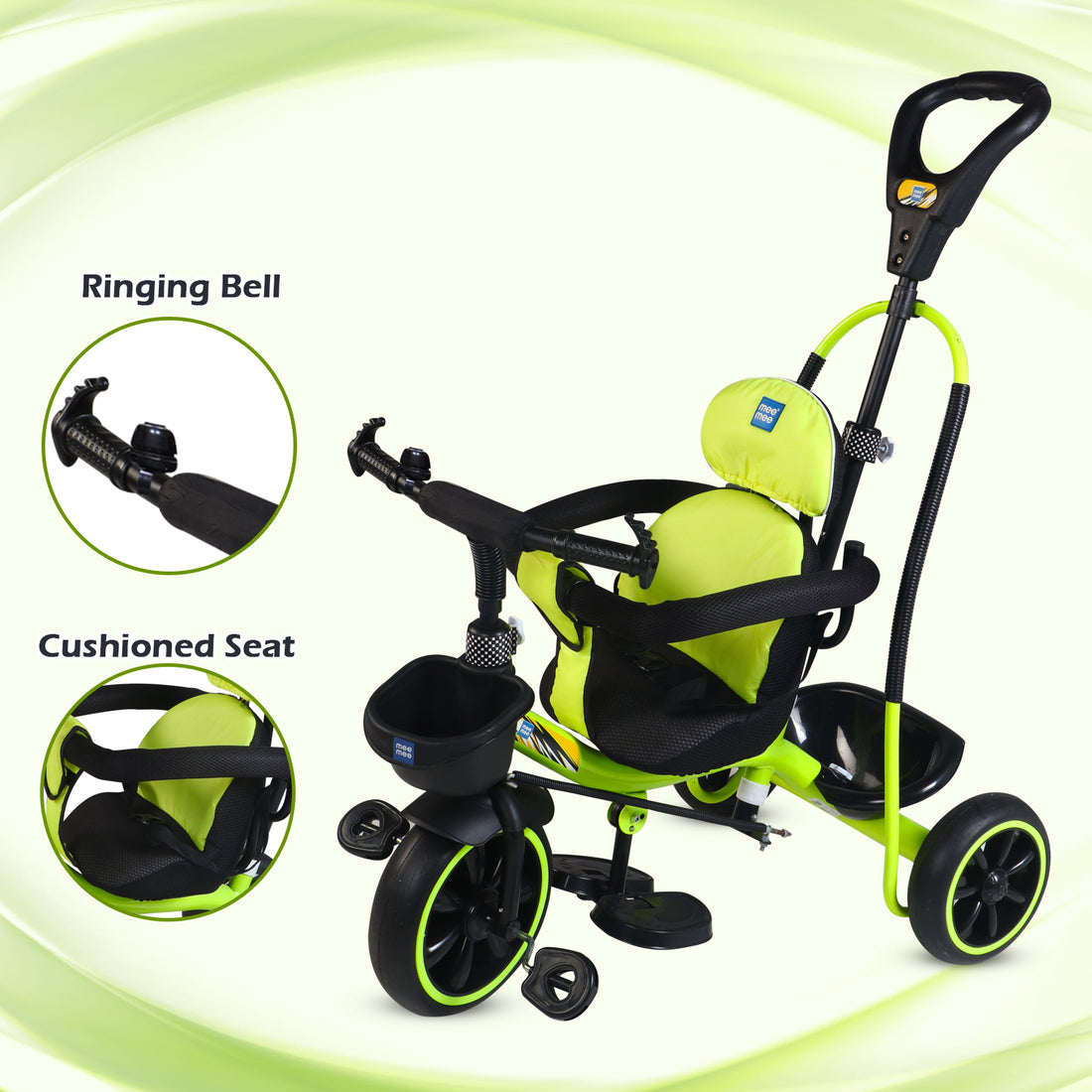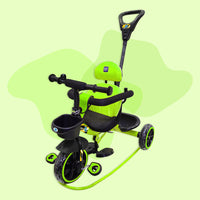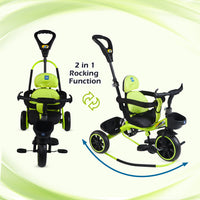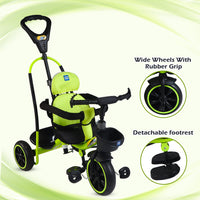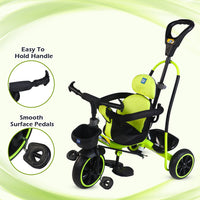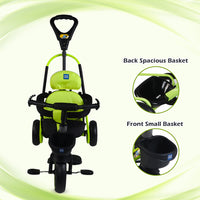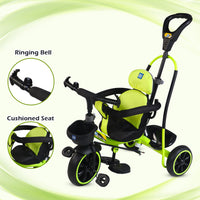 Mee Mee 2 in 1 Kids Rocker Trike with Parental Control Handle | Baby Tricycle with Rocking Feature, Adjustable Cushioned Seat & Footrest (Green)
Experiencing the first taste of independence is always thrilling for your baby. With Mee Mee Baby Rocking Tricycle, you will add hours of fun to your child's play time. Along with independence and mobility, basic navigating concepts like steering, pedalling and directing can be introduced easily at an early age.
We create with passion, our mission to provide happiness and best quality for Kids. The tricycle is designed for children aged 1 Years to 6 Years. With the multiple product configurations, it can be easily adapted to the age and height of the child. It has a mechanism connecting the parent handle with the child's handlebars, allowing the parent to keep full control over the tricycle, if necessary. The Basket - you can Load the Trike basket with favorite toys or enjoy watching your toddler fill it with treasures from the outdoors. Easy To Assemble - It is available to anyone through ease of use, attractive price and prompt delivery. Stylish Looks - they combine the best features, high quality and modern design. Children's safety is our priority, which is why our products meet all international safety requirements. We take care of every detail, and children inspire us as a source of inexhaustible ingenuity and determination to explore new opportunities, Thanks to the folding footrest and the ability to adjust the seat forward, the tricycle can also be used as a push trolley while the kid is safely seated. 
• 2 Modes of Enjoyment - Rocker for the initial months and Tricycle once your kid learns to pedal.

• Easy to convert from Rocker function to tricycle mode in just 30 secs.

• Easy to ride baby tricycle with push handle is made from high quality materials that are safe and extremely reliable.

• The tricycle comes with wide, premium build quality, sturdy wheels and a rubber grip that provides optimum stability to ensure you have fun without the fear of falling.

• The adjustable cushioned seating arrangement makes pedalling easy as the tricycle grows with your child.

• Easy-to-hold handles and smooth surface pedals. Adjustable long push handle that allows parents to help toddlers roll along, which can be easily removed.

• Equipped with spacious basket at the front and back to carry his/her special toys.
• Carefully assemble the tricycle and check the assembly thoroughly before introducing it to your kid.

• Follow the manual instructions provided with the packaging closely for assembling the trike.

• For assembling and other queries, contact Mee Mee Customer Care at 8080335566 via call or whatsapp