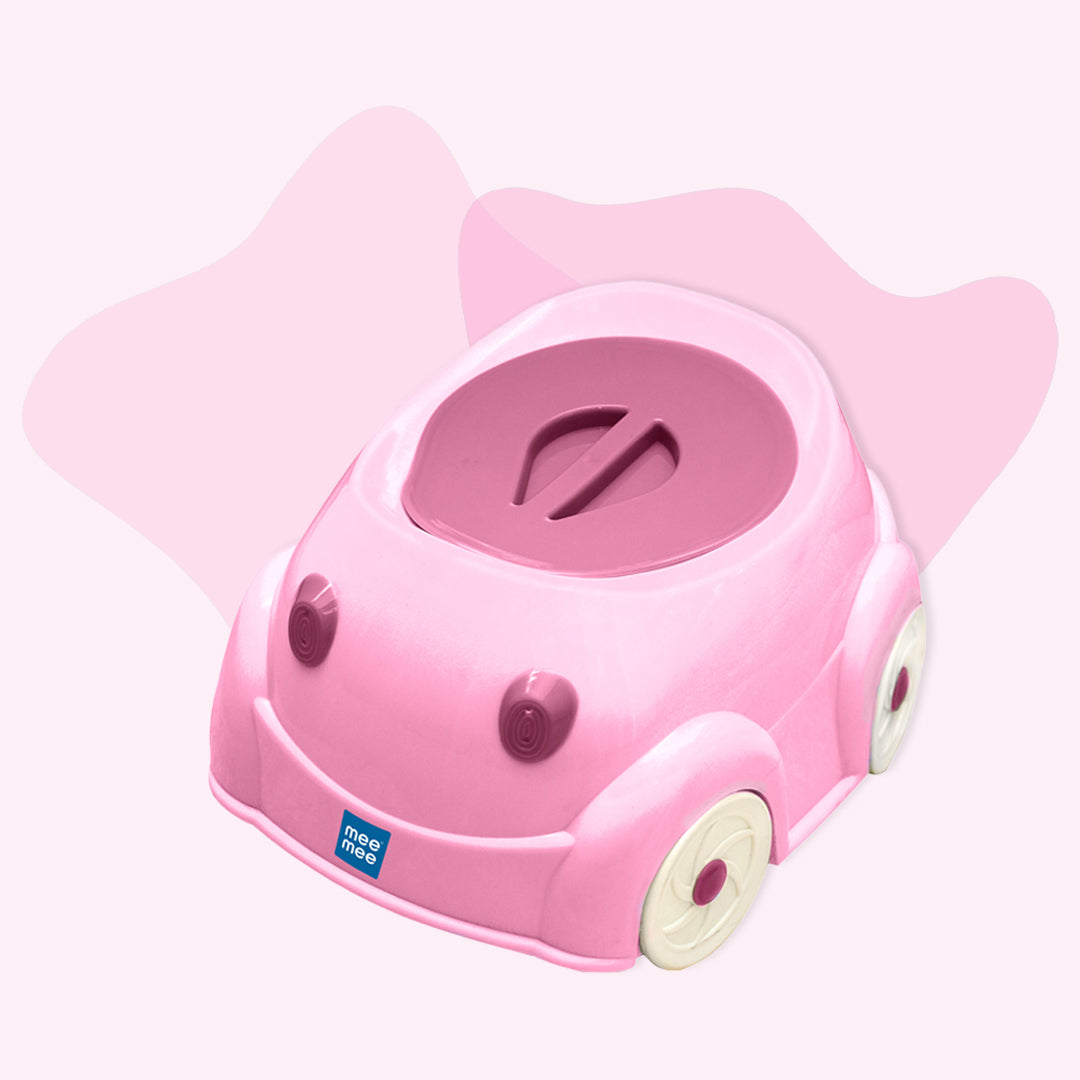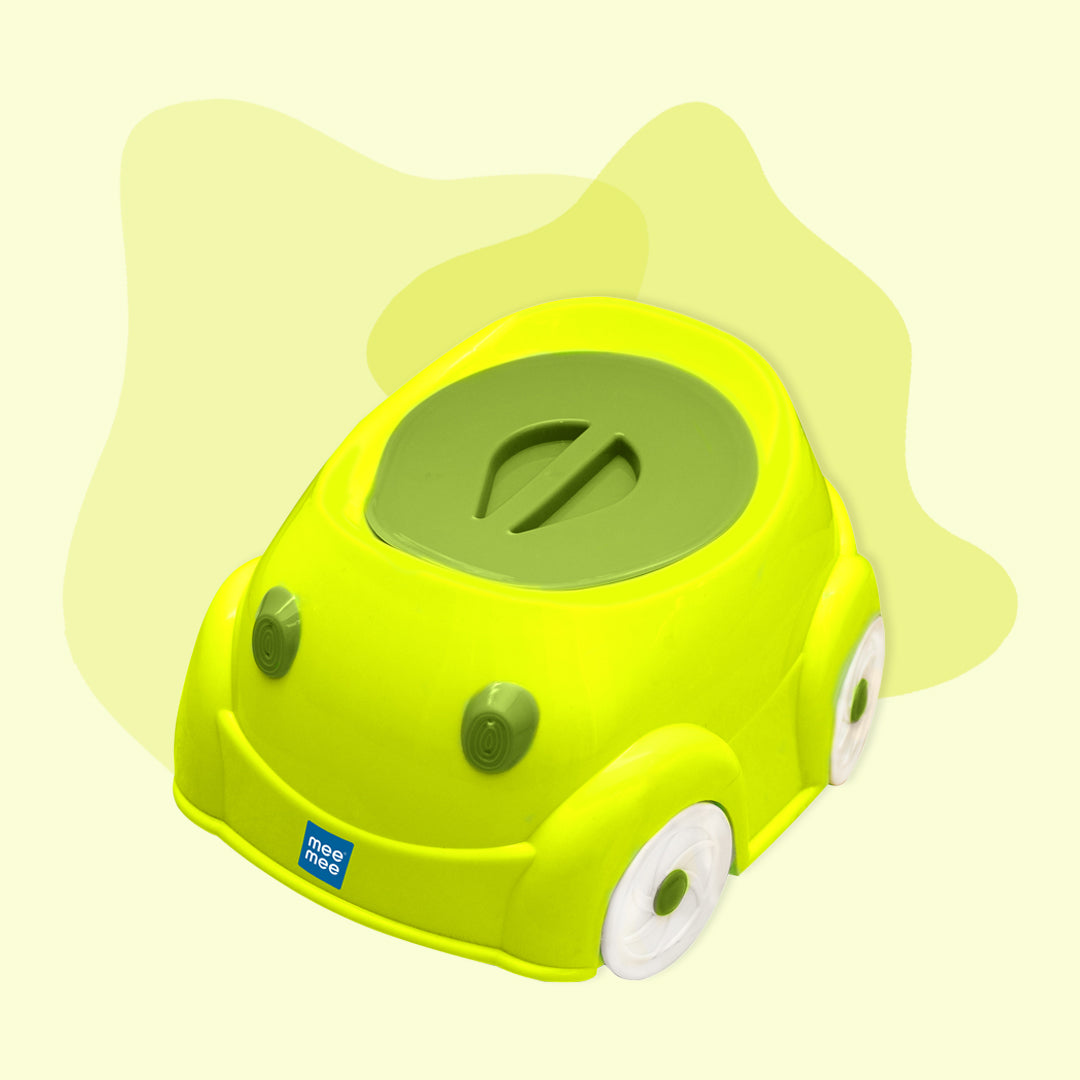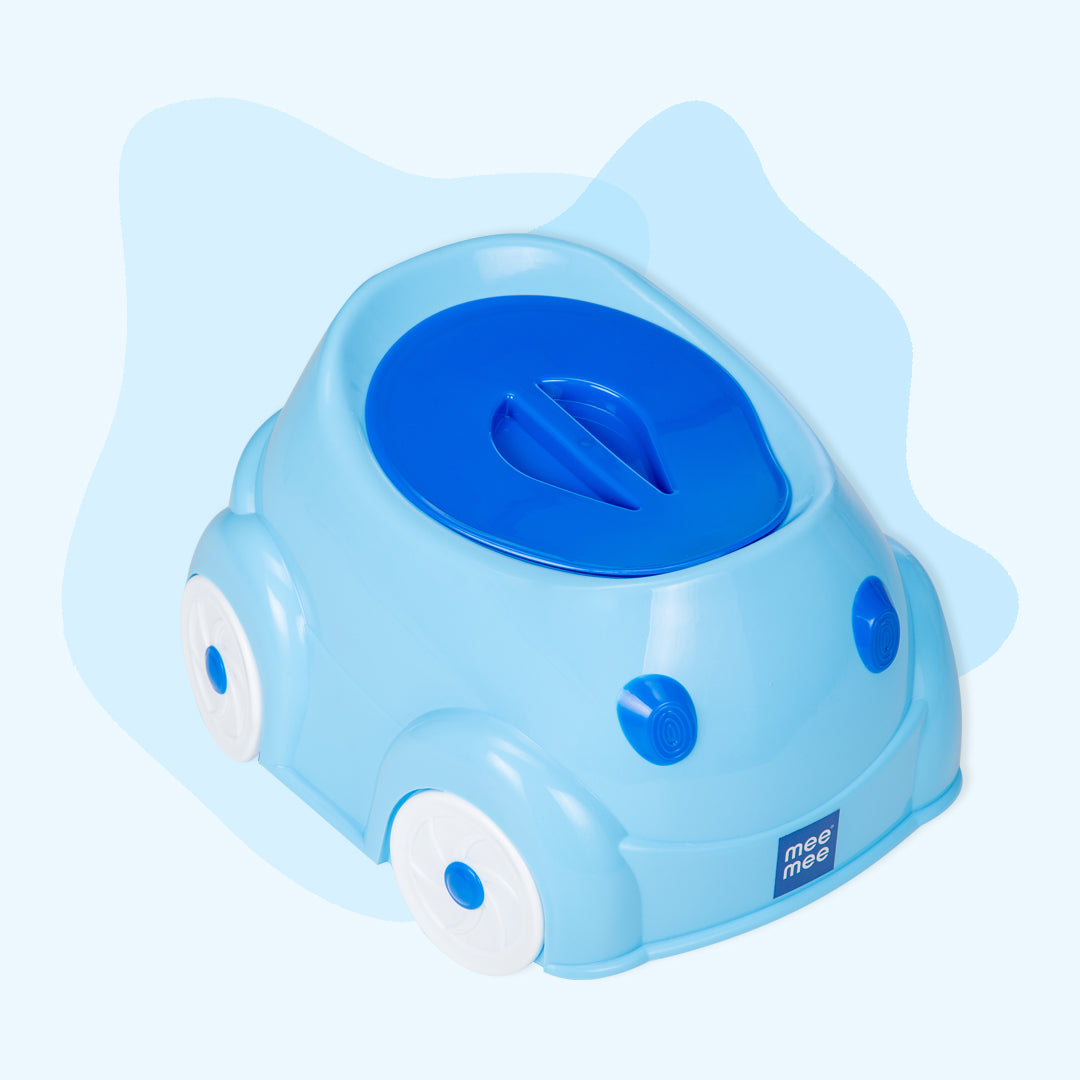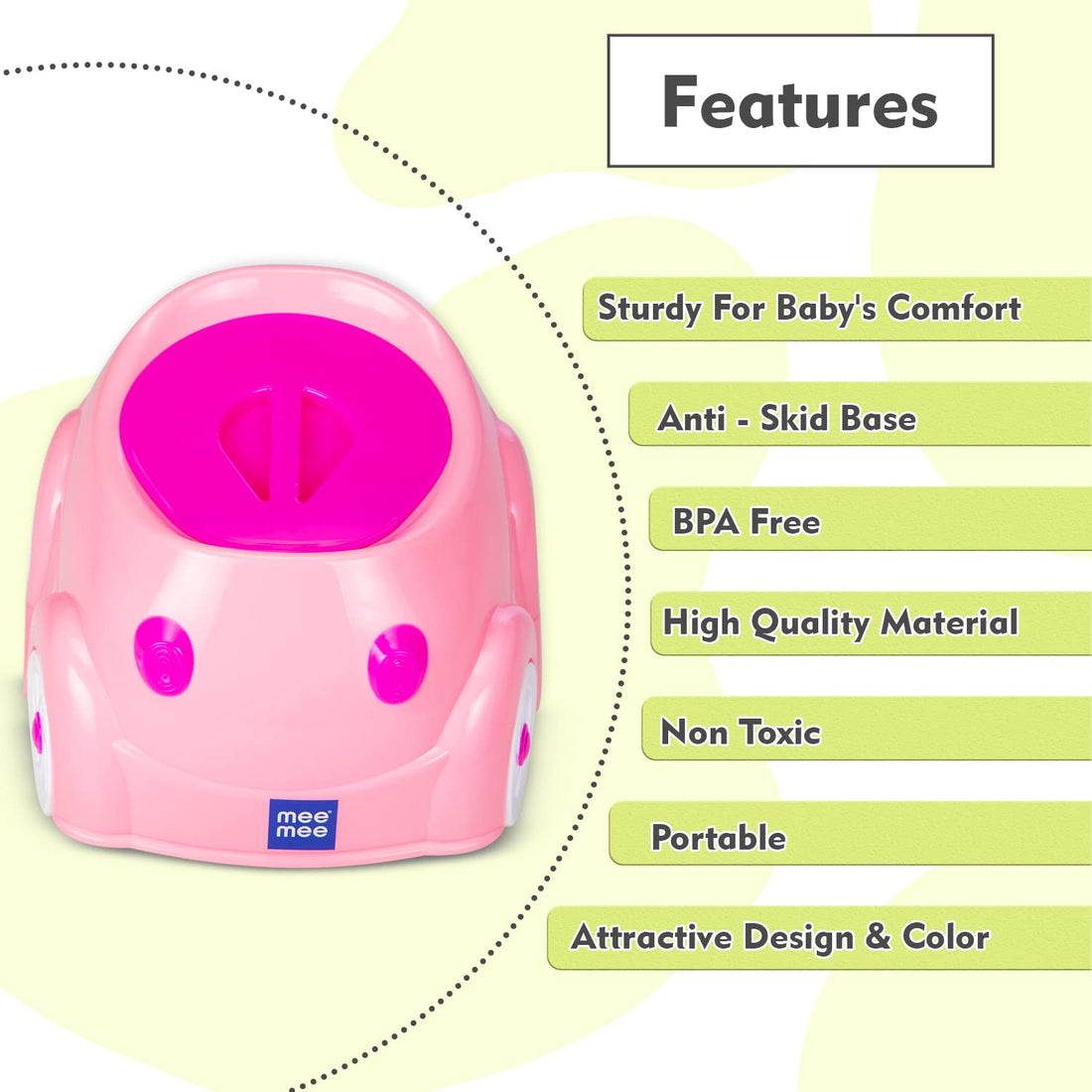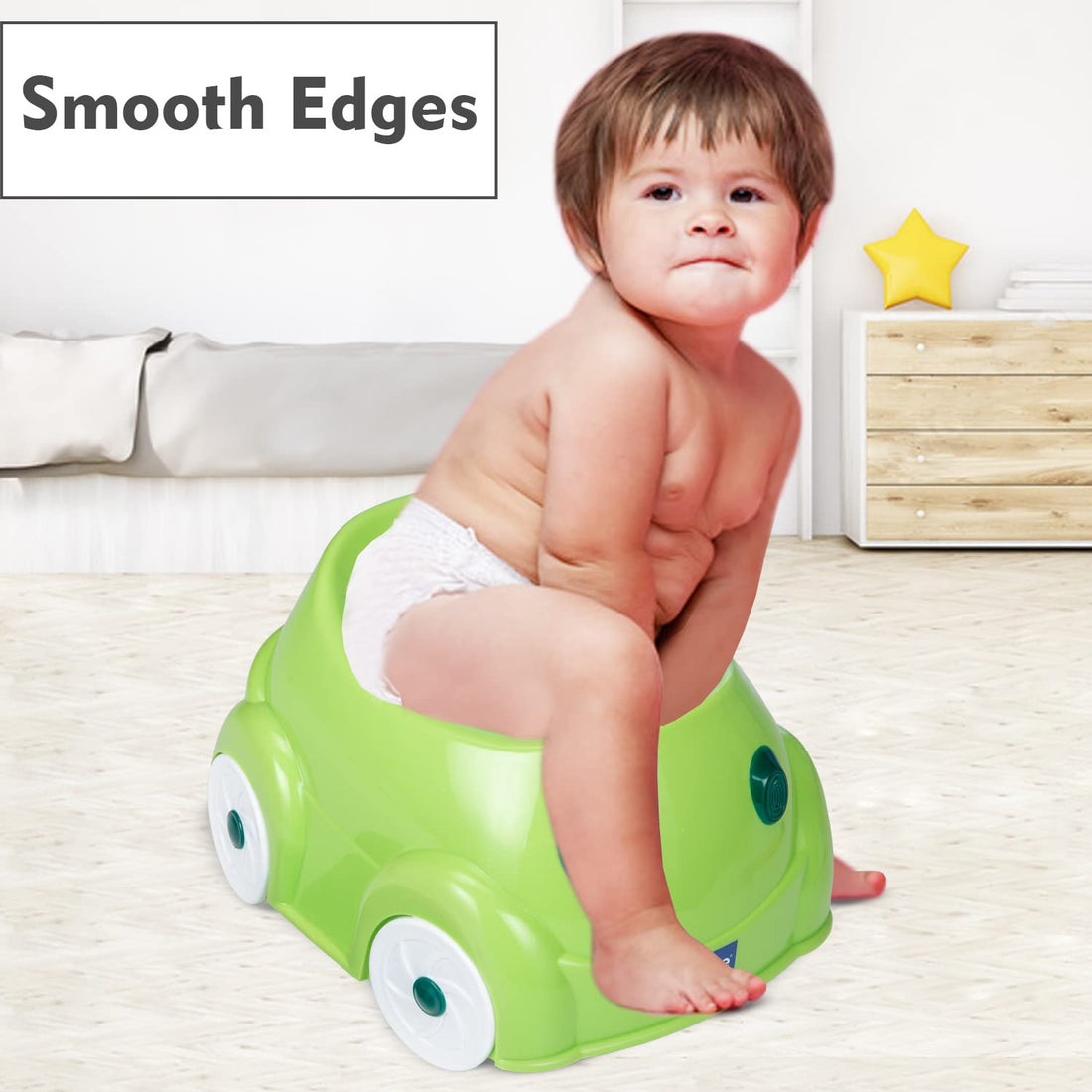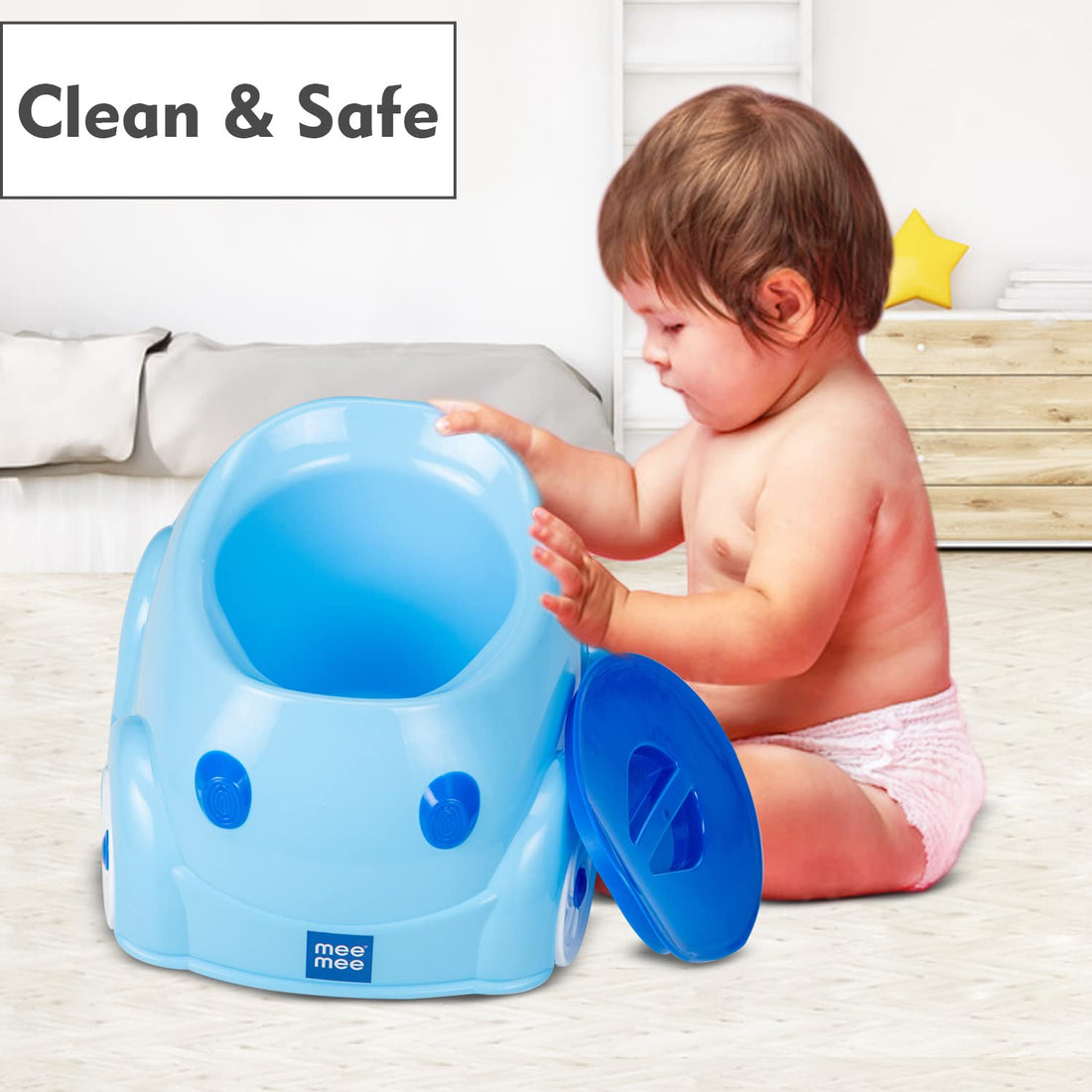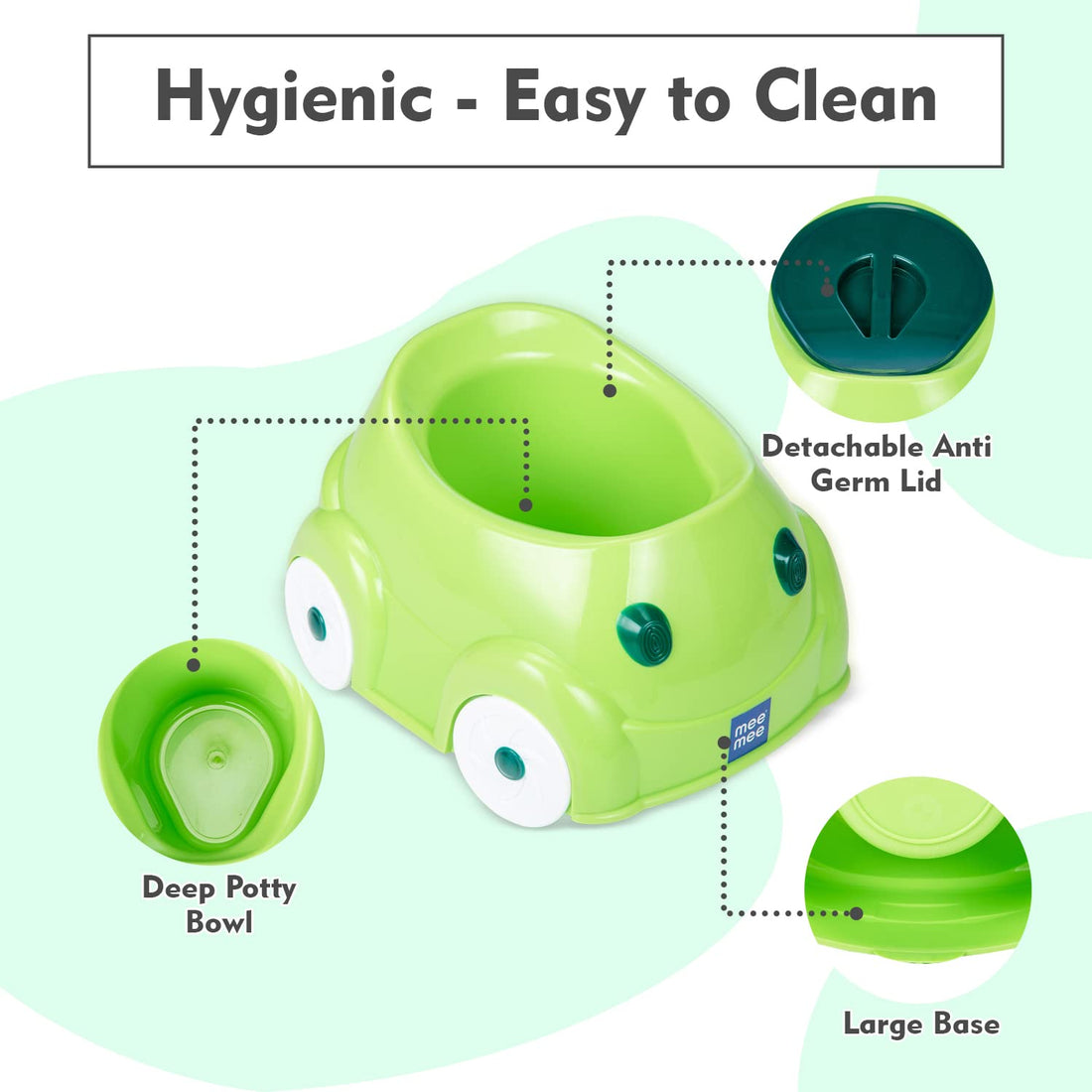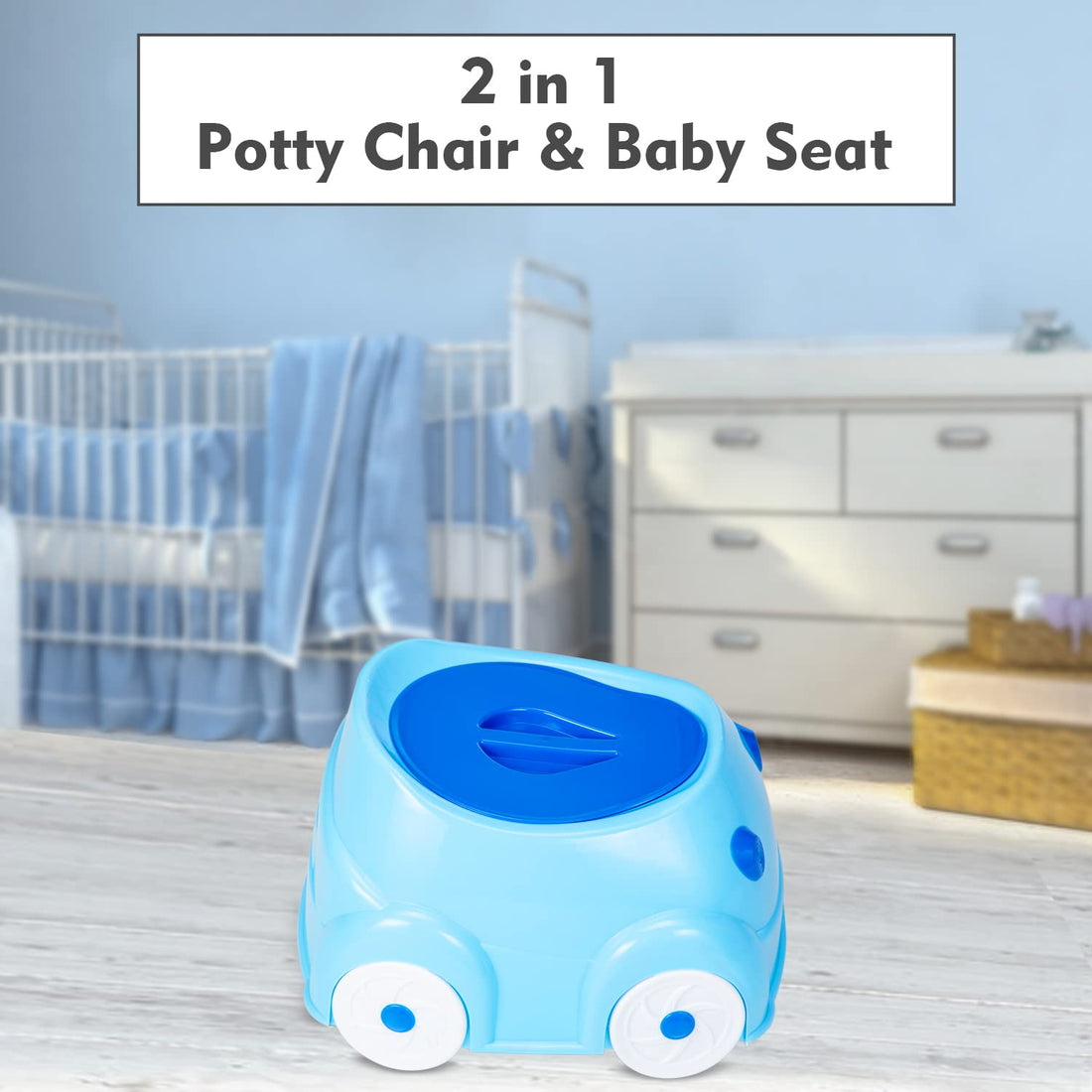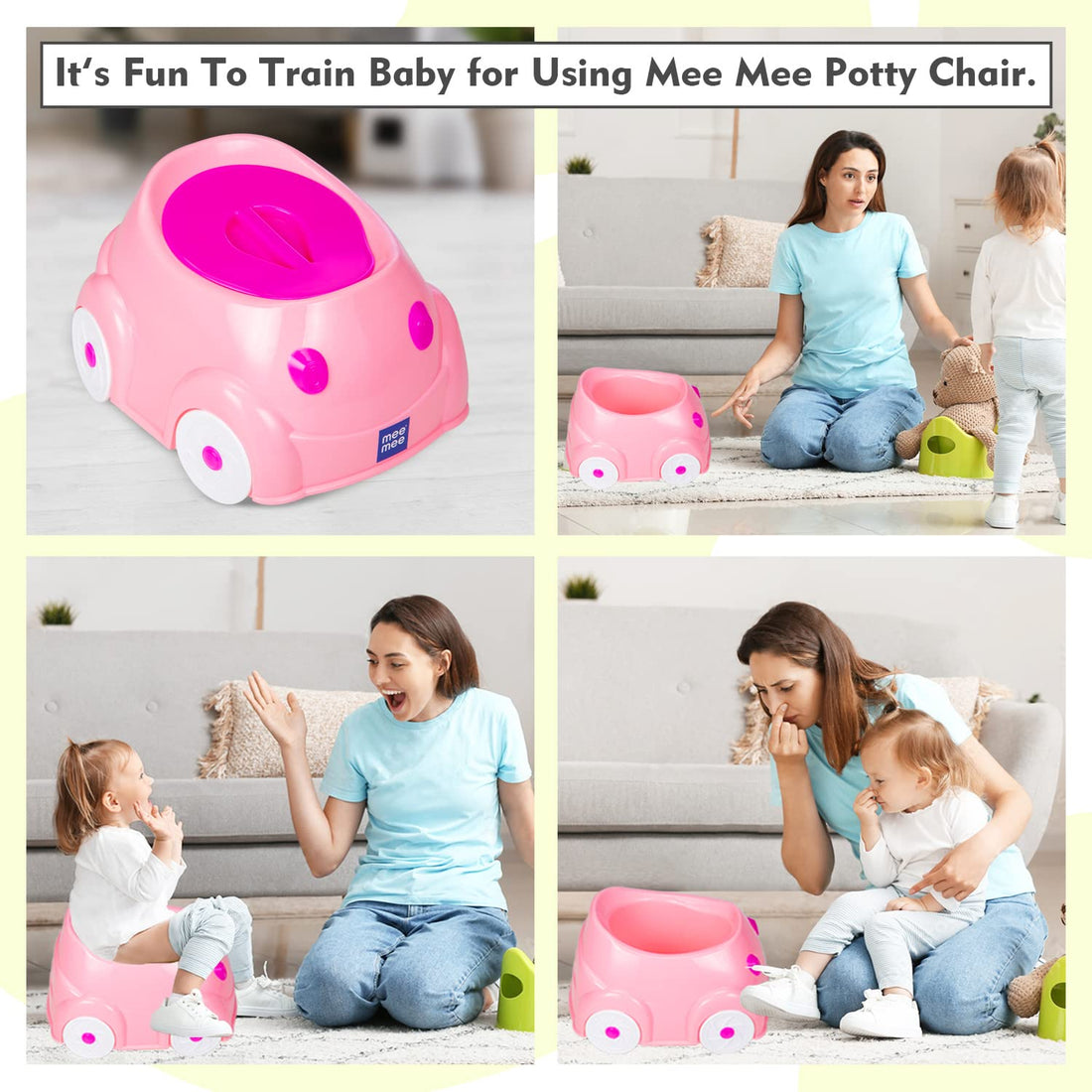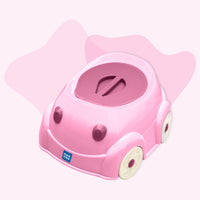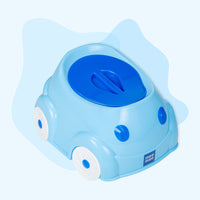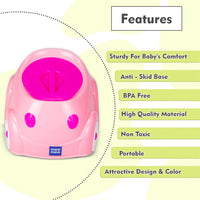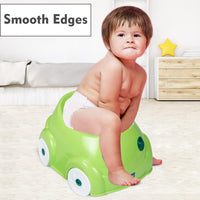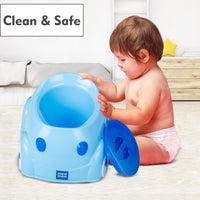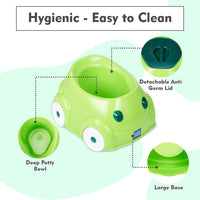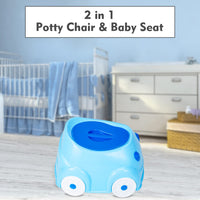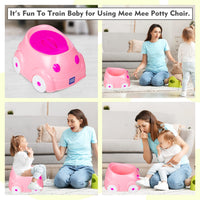 Mee Mee 2 in 1 Potty Chair & Baby Seat | Car Shaped Kids Potty Chair
Sometimes the best things in life take the most effort. Potty training your baby can be extremely challenging but Mee Mee is here to make things easier for you and your tiny tot on the pot. Mee Mee 2 in 1 Potty Chair & Baby Seat helps to make this activity safe, fun and comfortable for your baby and you. Made of durable, non-toxic PVC, the toilet seat is easy to assemble and has a non-slip base to keep ensure your baby is comfortable while they get used to potty training.

• Made of premium quality, non-toxic PVC and has non-slip base for utmost safety.

• Colourful car design appeals to kids, creating a friendly surrounding in which he/she can relax.

• Easy to clean potty so that you have an easy job once your kid is done.

• Equipped with a handy cover over the potty which can be used as a baby seat for your child at other times.

• Easy to clean with soft cloth or wet wipes

• Compact, lightweight, and easy to carry. Travel-friendly.
Care: Ensure that the potty chair and potty cup are wiped dry after every use. Wash the potty chair cup with water Mee Mee Mild
Detergent daily. Ensure both are thoroughly clean & sanitized before use. Parental supervision encouragement is strongly advised.