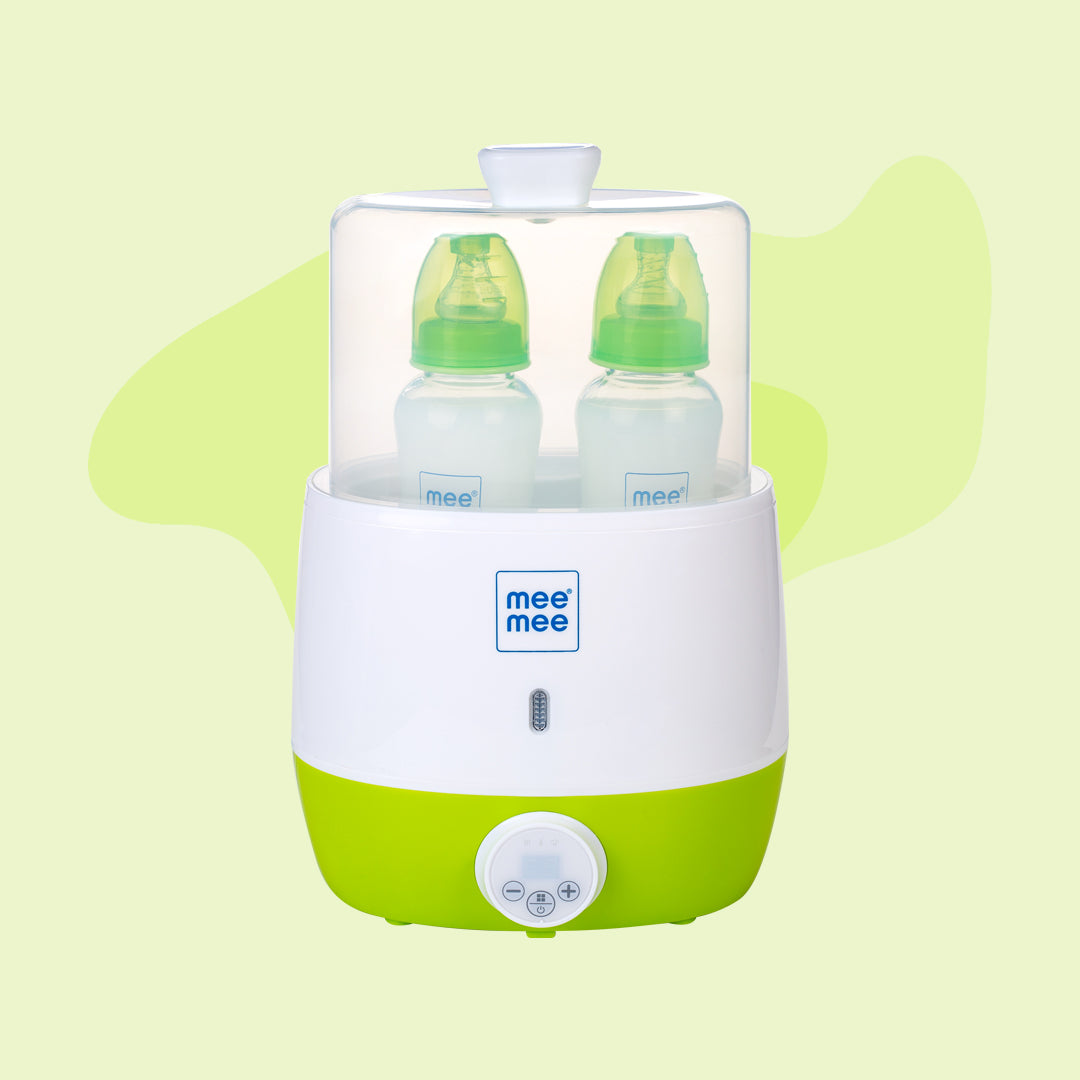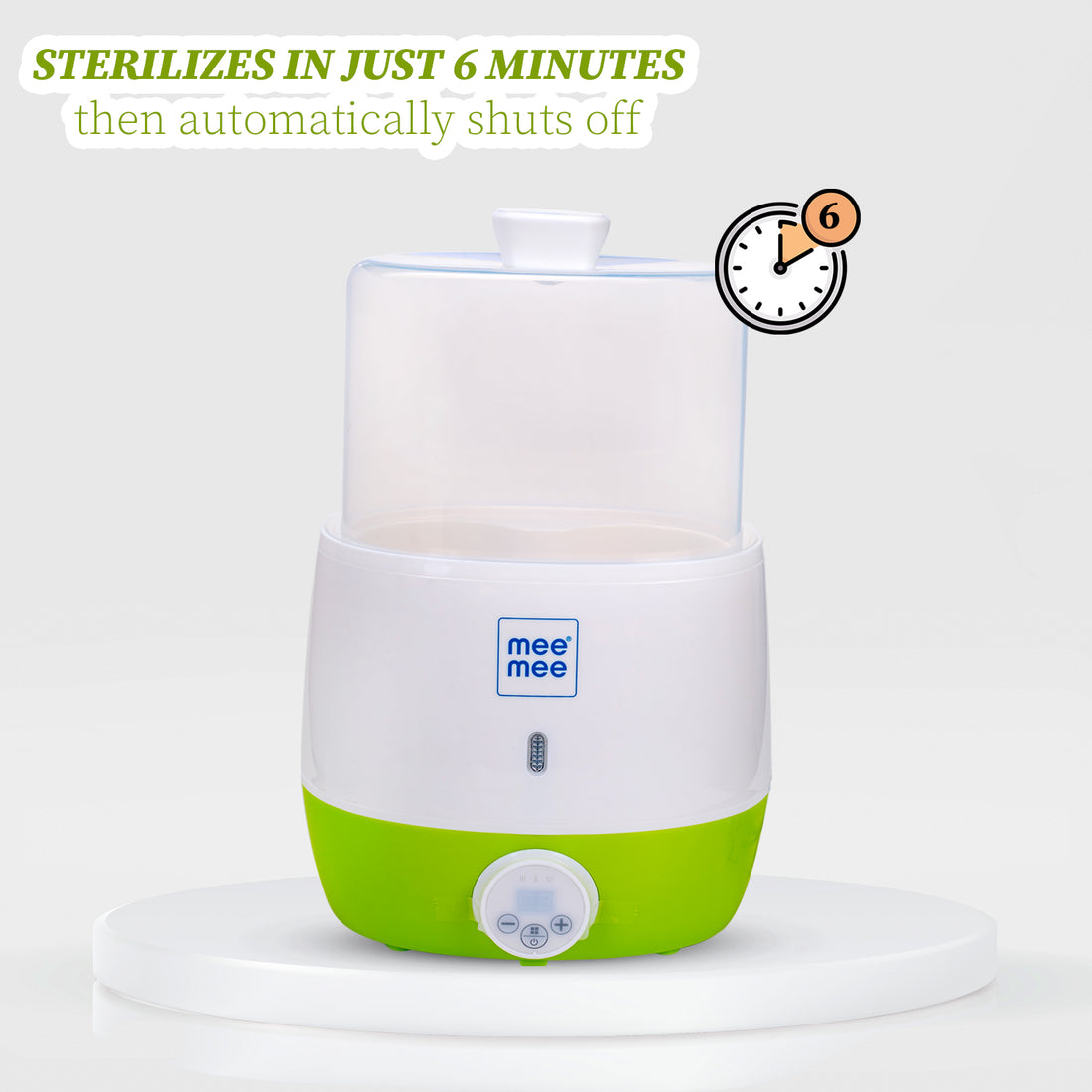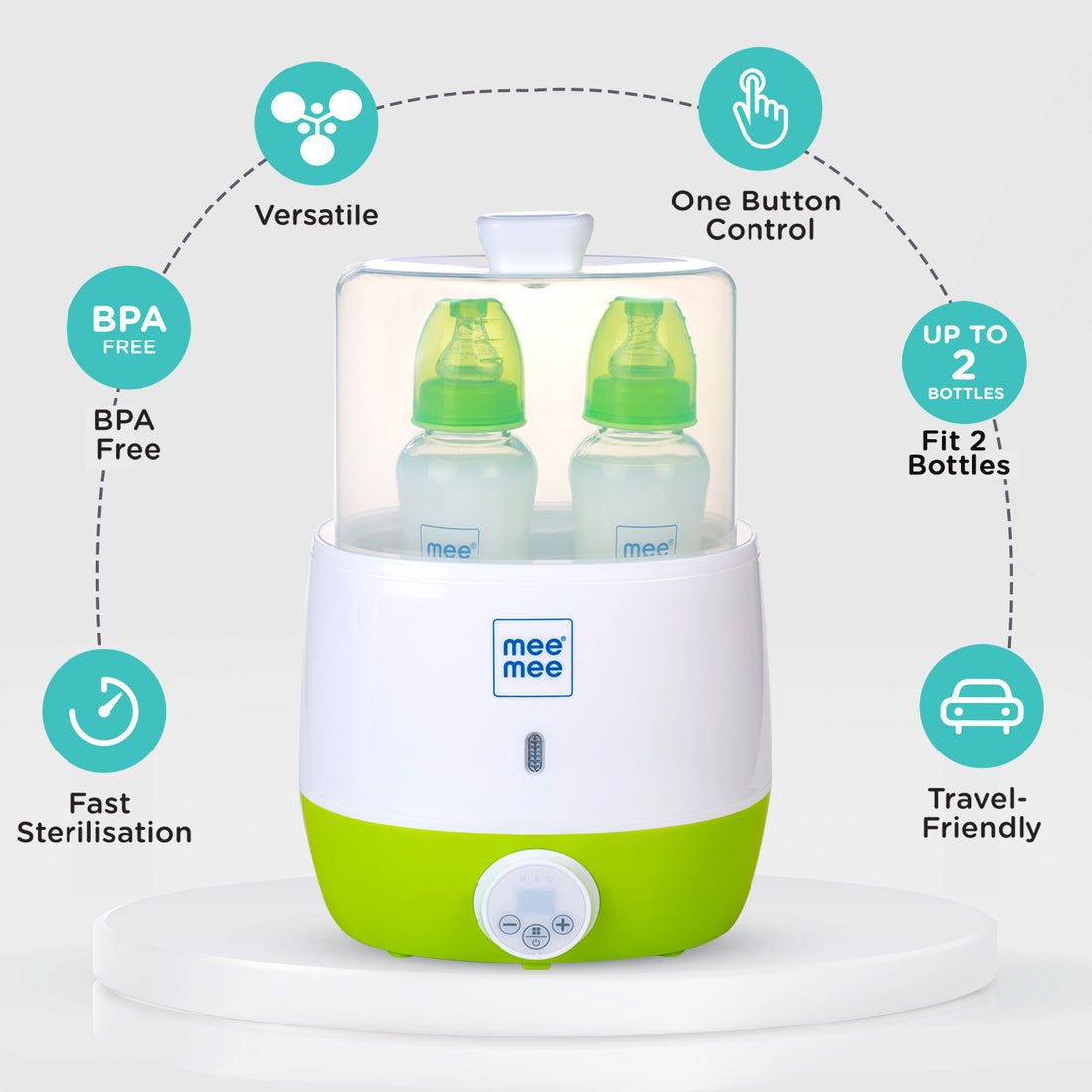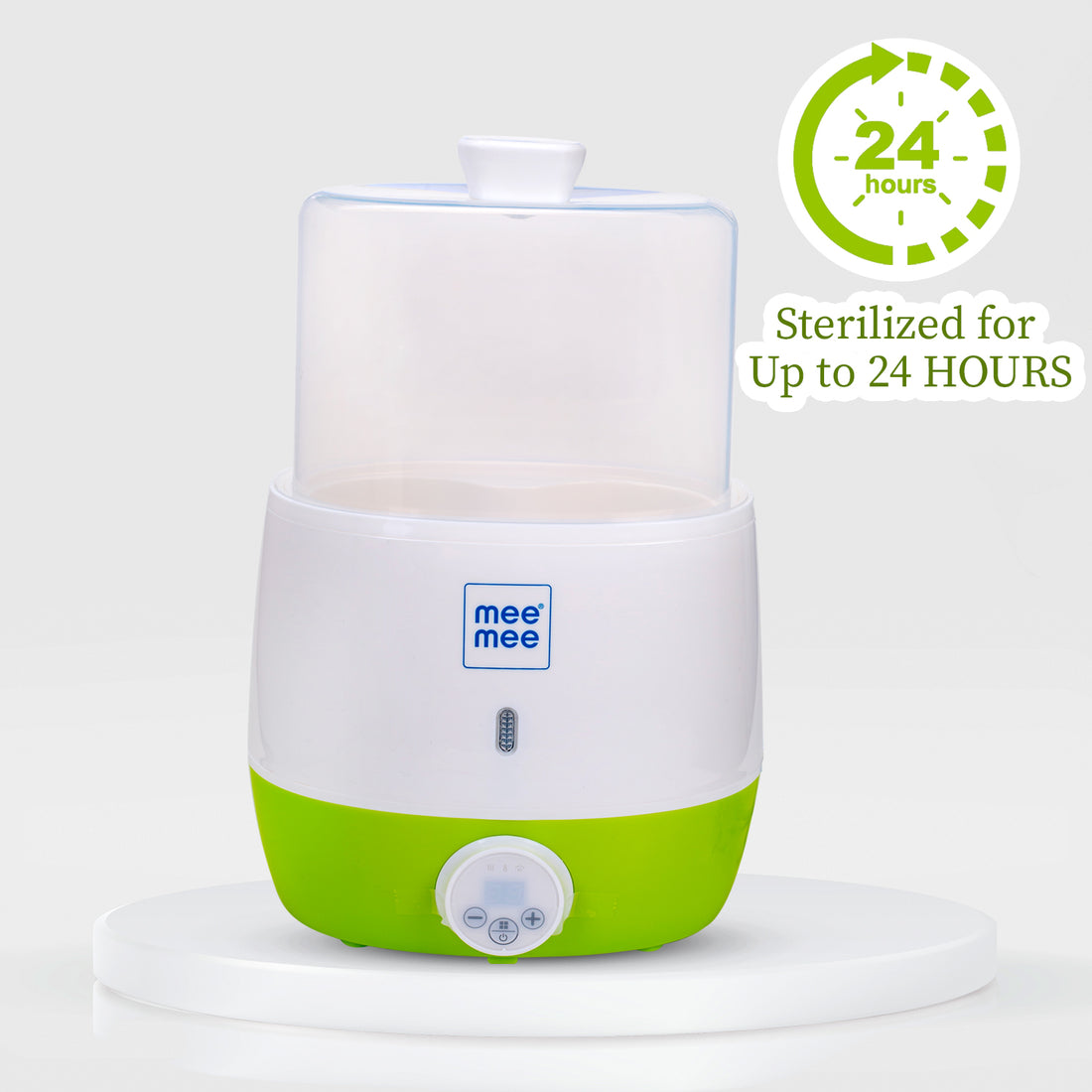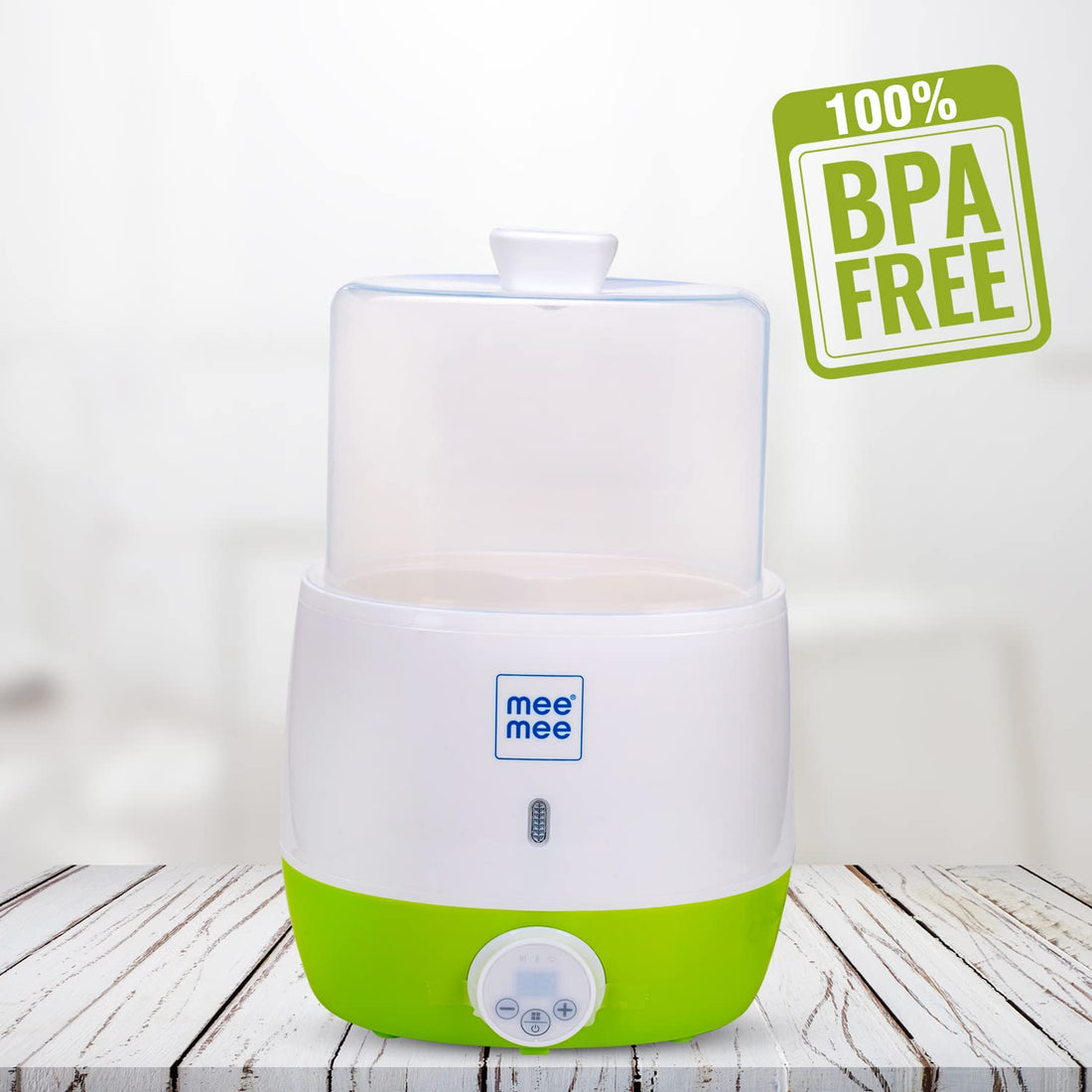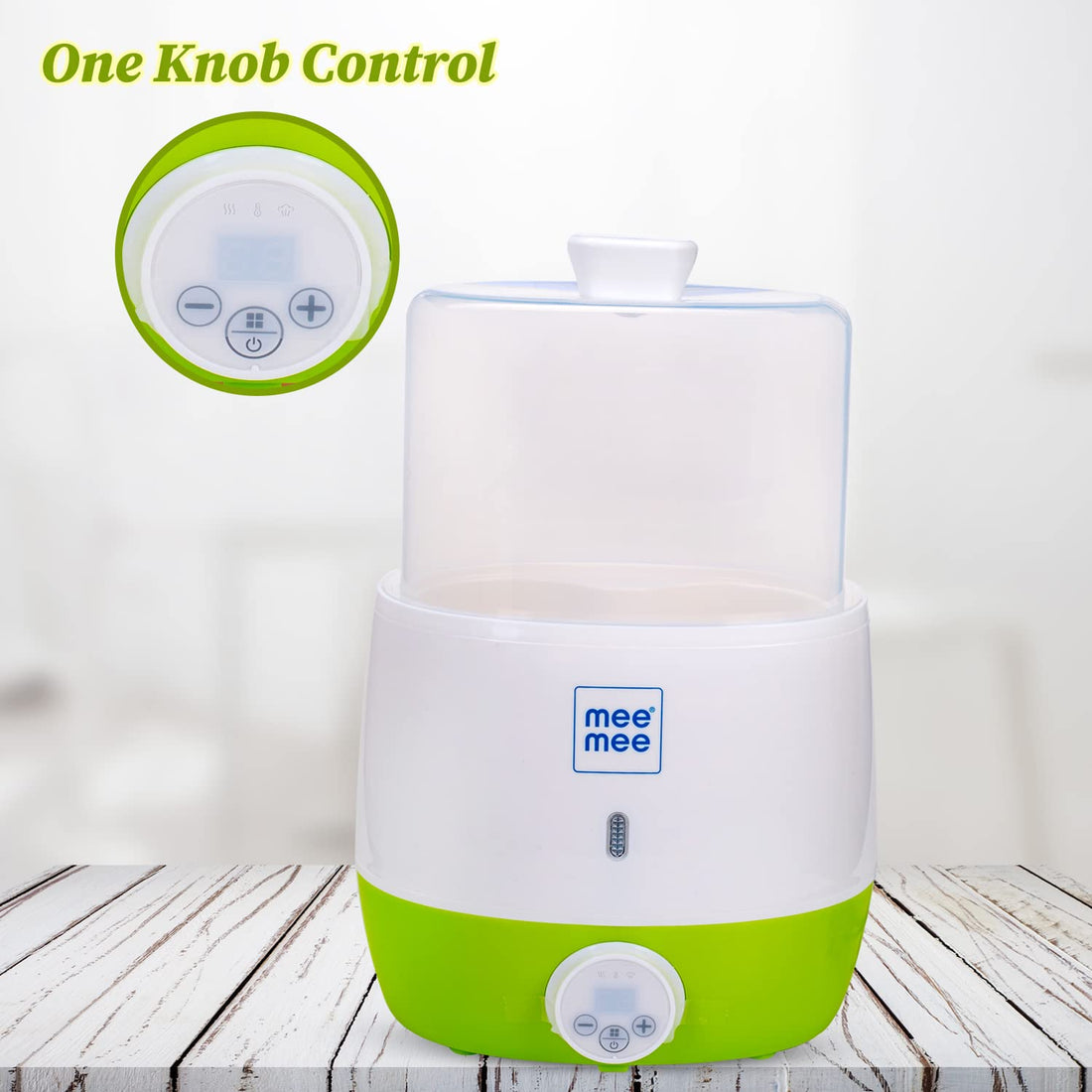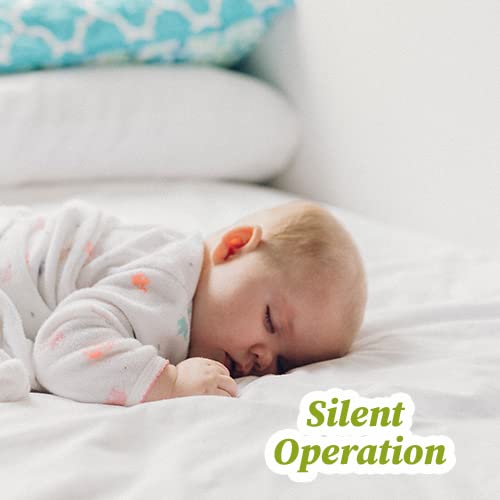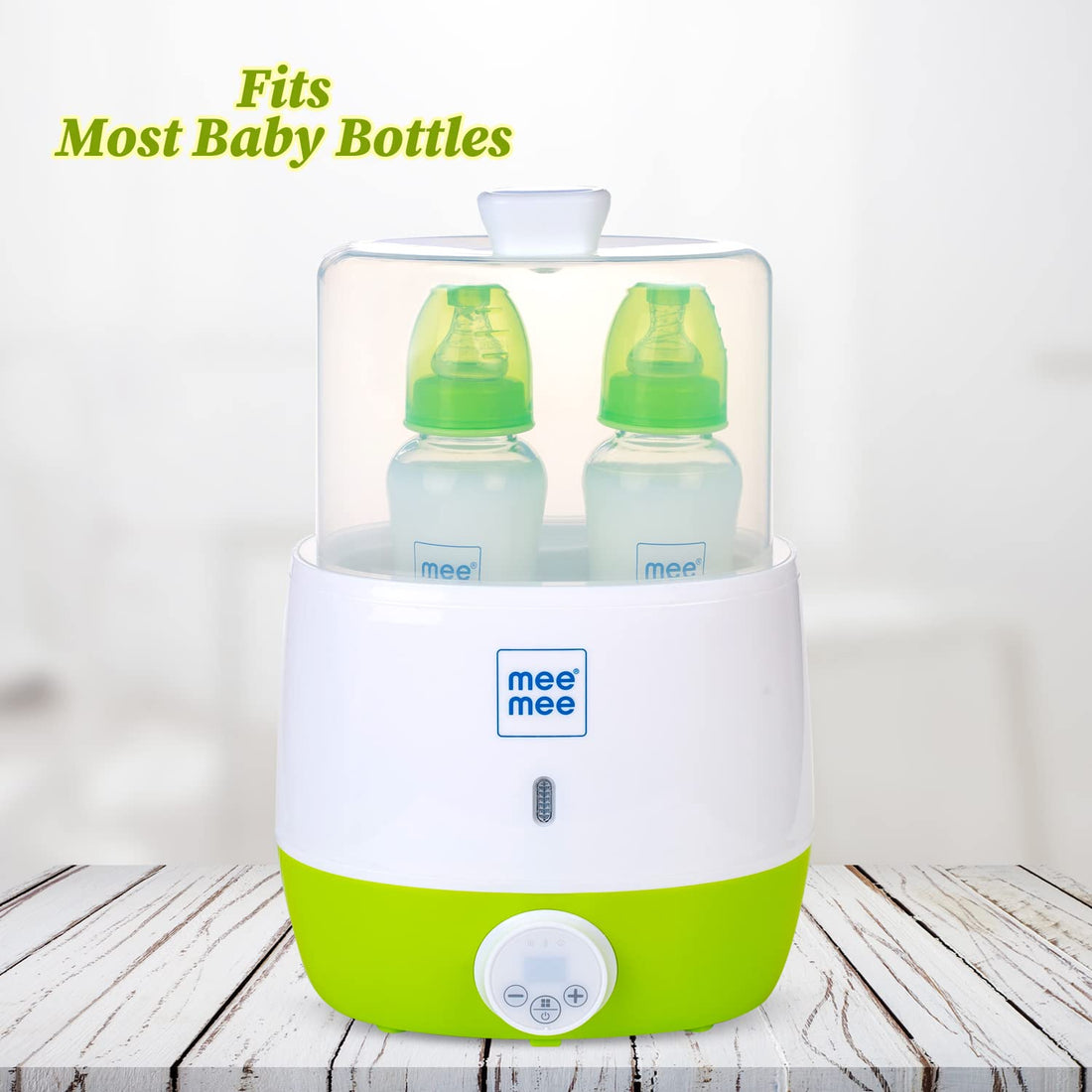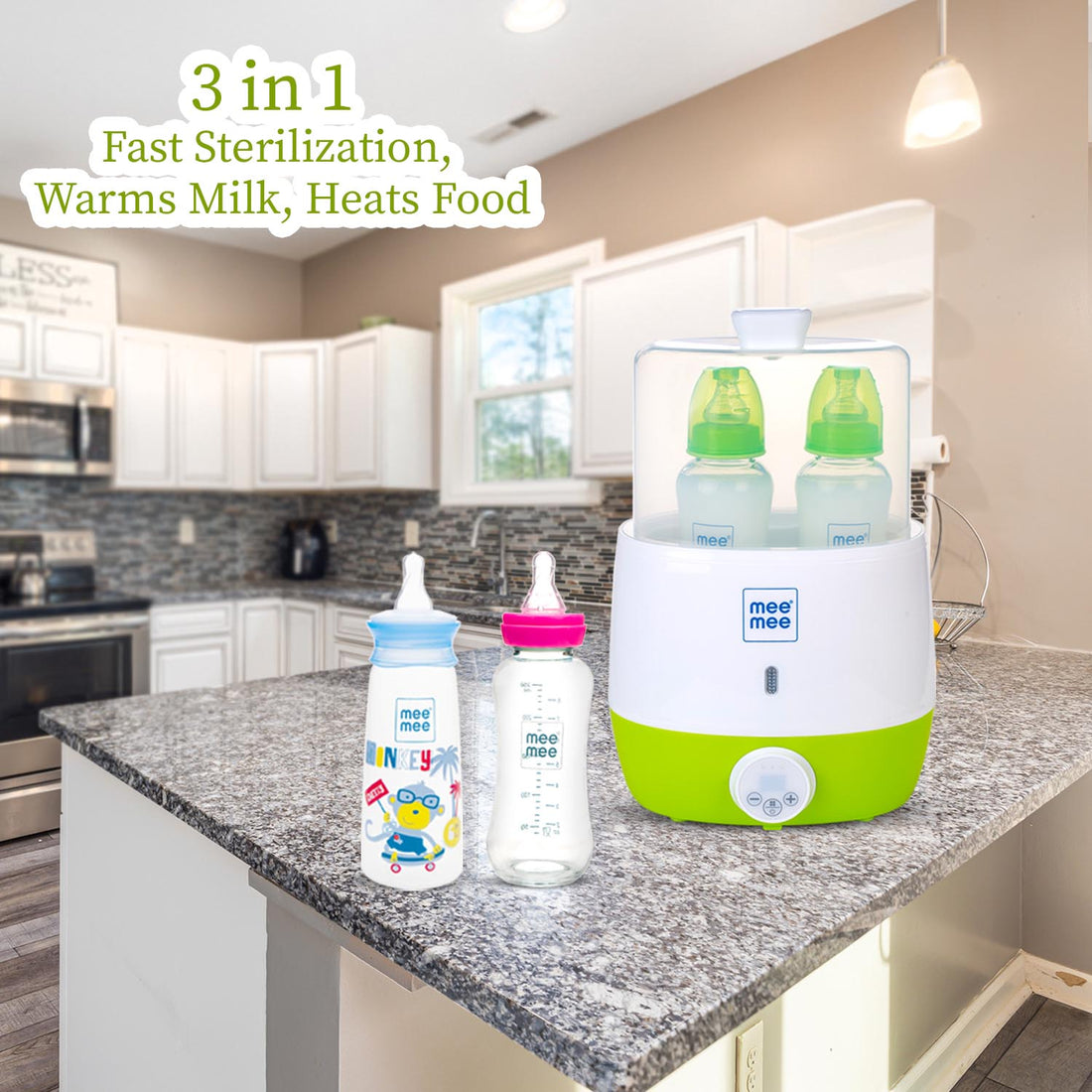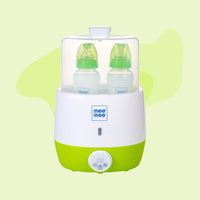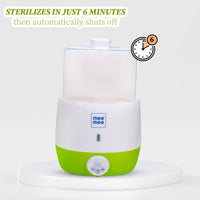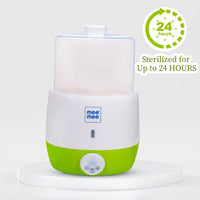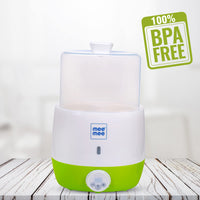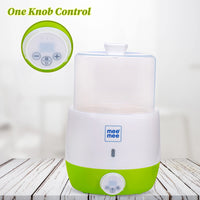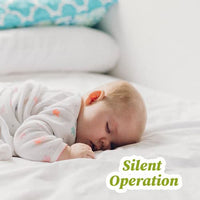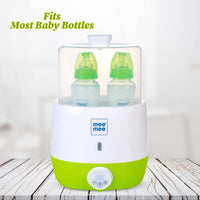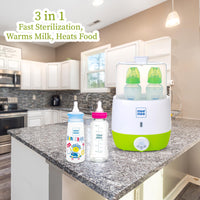 Mee Mee Advanced 3 in 1 Steam Digital Sterilizer & Bottle & Food Warmer | For 2 Baby Bottles
Your baby's immunity is still developing and needs all the protection it can get. The first few months are critical in keeping everything that comes in contact with your baby germ-free. Sterilisation is the best way to protect your baby's health from risks of infection. Mee Mee Advanced Digital 3 in 1 Steam Steriliser & Bottle & Food Warmer is here to help you sanitize your baby's bottles and accessories in a quick and natural manner without any chemicals.
Advanced Digital Touch Knob makes it easier for you to set the time of sterilization as per your convenience. It ensures that what helps feed your tiny tot is rendered completely germ-free. With an all-encompassing design that can fit in all types of bottles and accessories, this sterilizer is lightweight, compact and easily portable. The digital display makes it easy to use by you even AT NIGHT when your baby is fast asleep.
• Made of BPA free, premium quality materials which are non-toxic in every way.

• All our products go through strict clinical tests to be safe, durable and hygienic. Conforms to international standards of safety and hygiene.

• Inclusive design to fit 2 bottles of all types and accessories at once.

• Digital display which makes it easy for you to sterilize EVEN AT NIGHT.

• Multipurpose Functionality - Sterilise bottles and accessories, warm milk and heat food.

• Chemical-free sterilisation cycle to eliminate bacteria growth and makes sure your workload and stress are reduced.

• One knob function for simplified handling. Parts remain sterilized for up to 24 HOURS if stored in the steriliser after sterilisation.

• Easy to clean hot sanitising unit with stainless steel plate. Compact, lightweight and easy to carry while travelling.
Important to know: Keep out of reach of children. Do not stand over the steriliser during or right after sterilisation cycle is complete. Hot steam vapour is released which can cause burns if it comes in close contact to your skin. Do not immerse the electrical unit/warmer in water. Before connecting the device ensure water has been added in the warmer. Clean the removable parts and basket with warm water and Mee Mee Liquid Cleanser. Dry the parts thoroughly before attaching back to the electrical base. Ensure the power cord is switched off before and after every use. Avoid touching the power cord with wet hands.
Always wash your hands thoroughly before handling baby products that have just been sterilized.