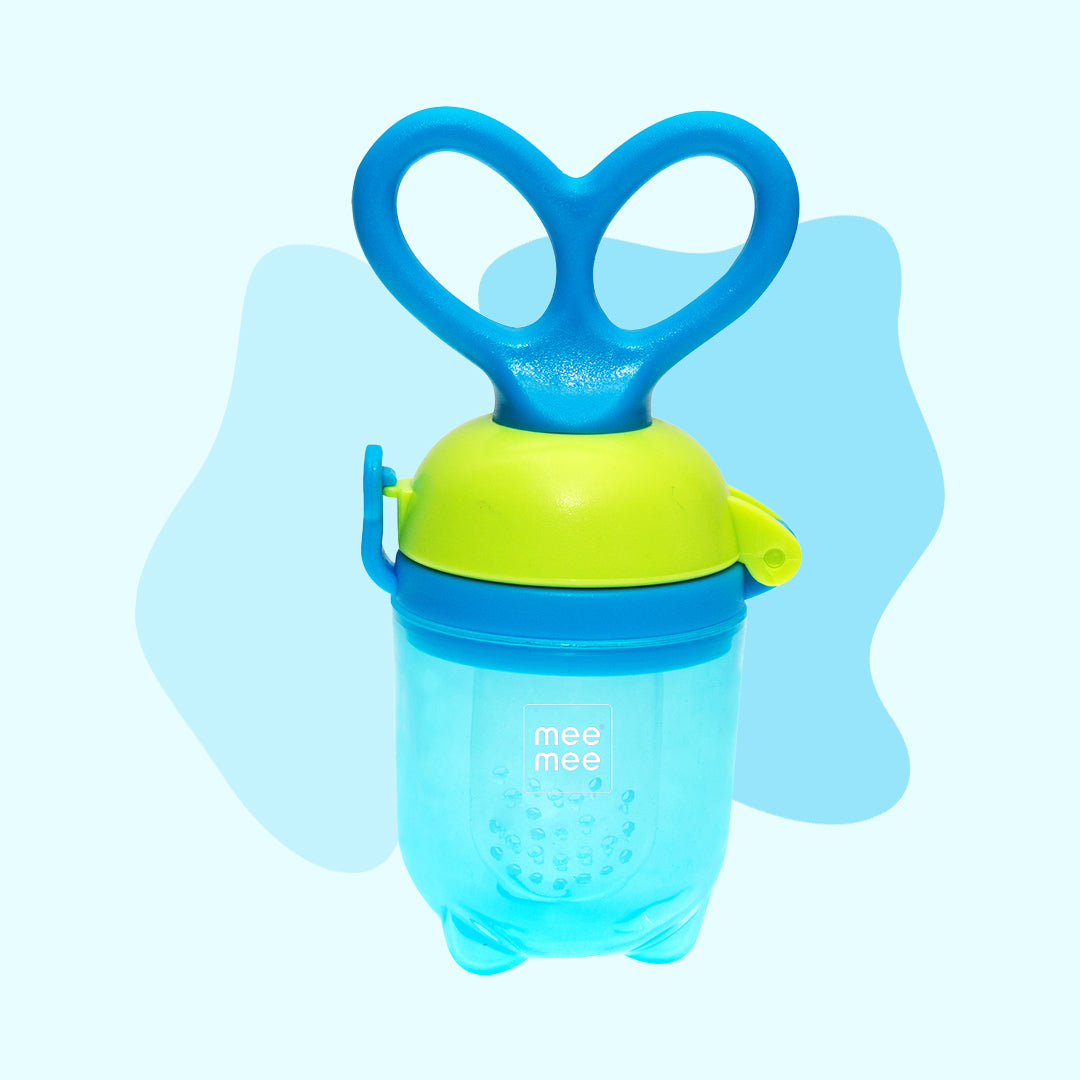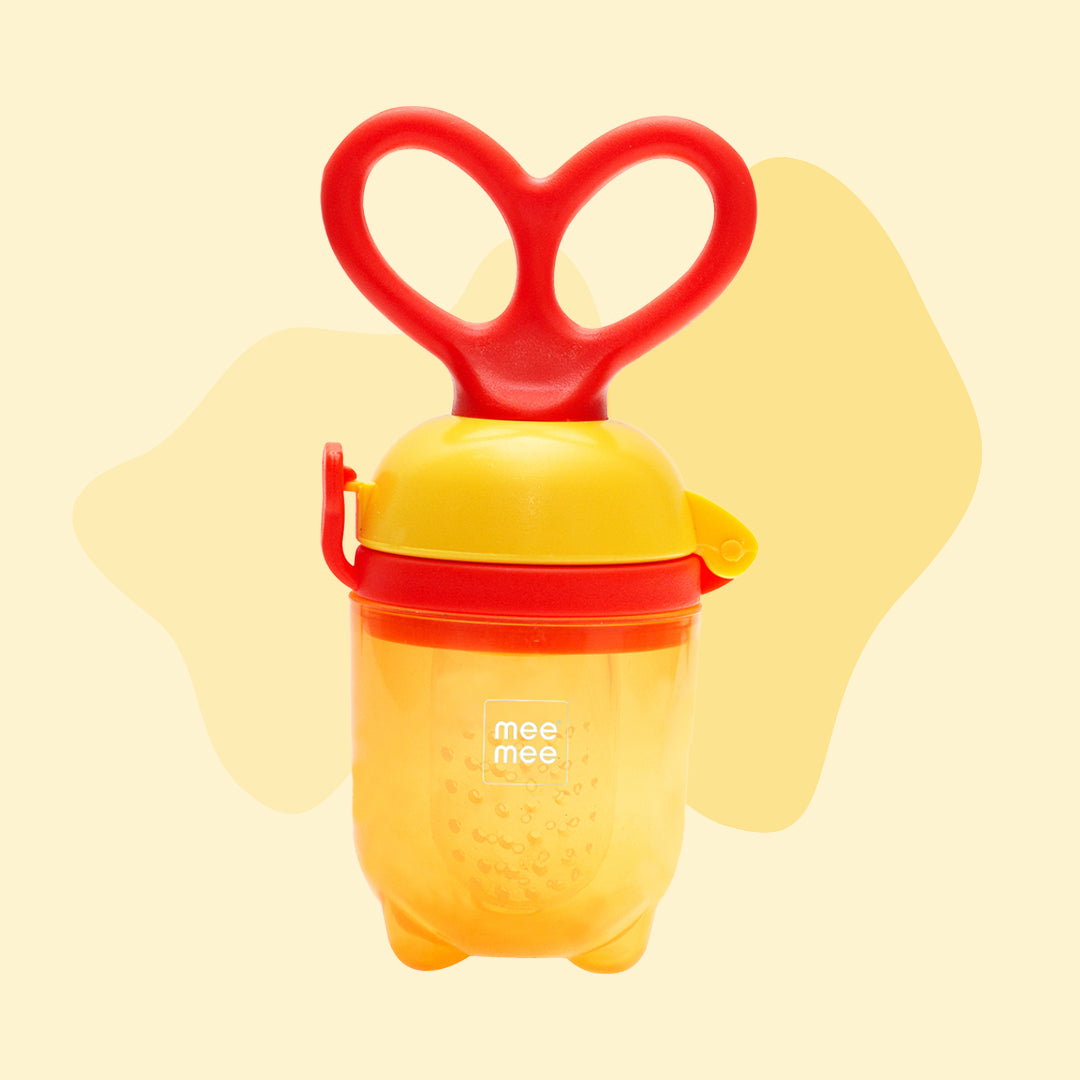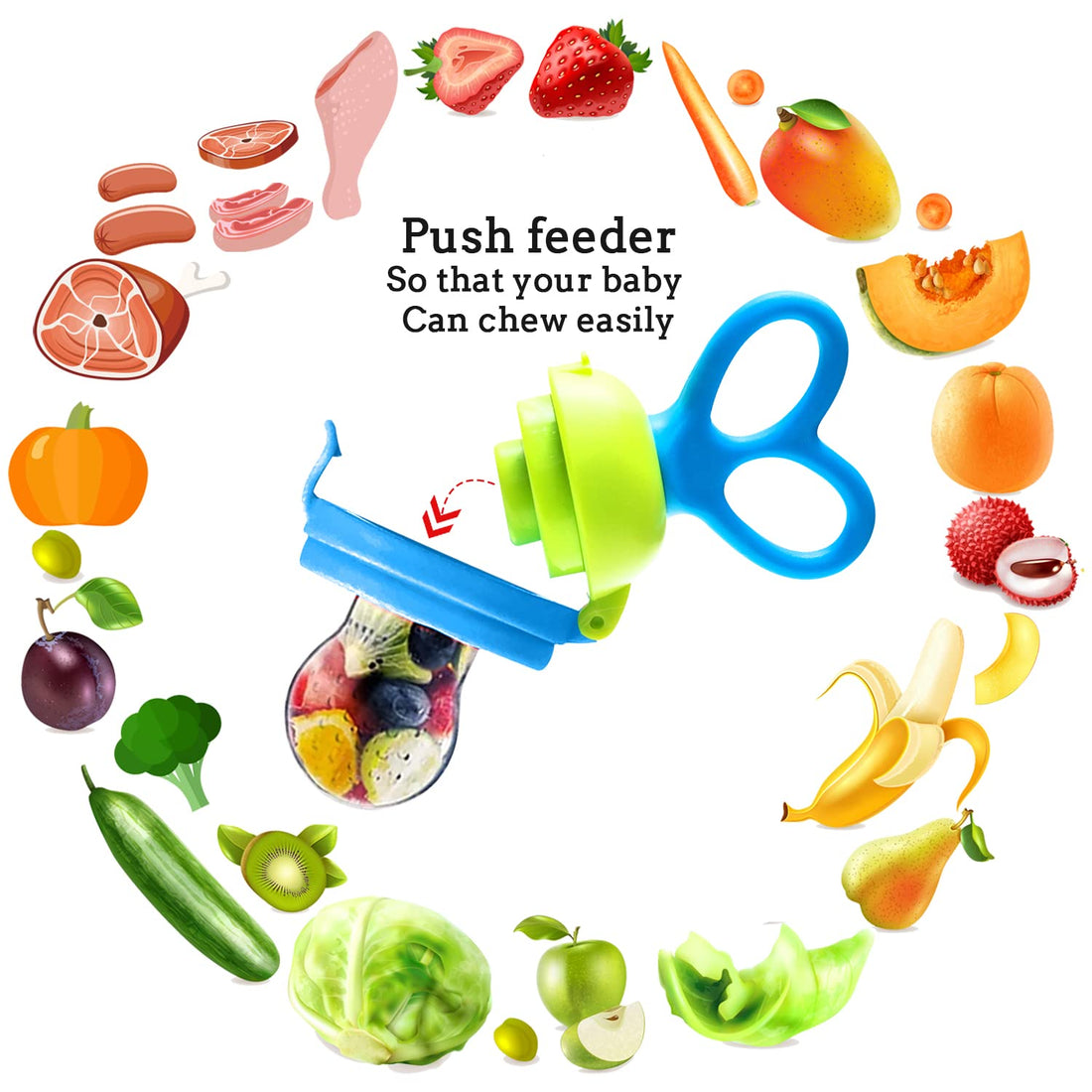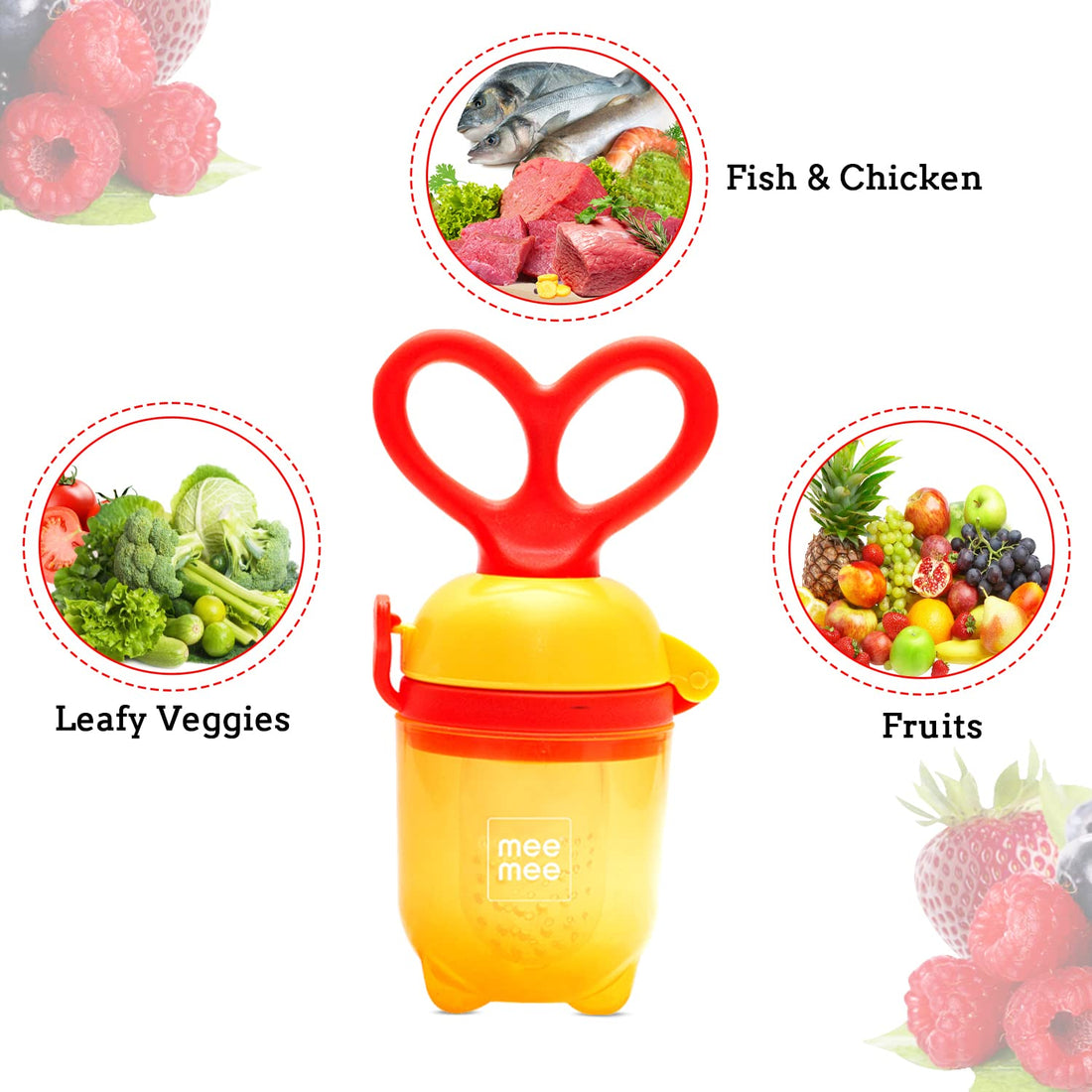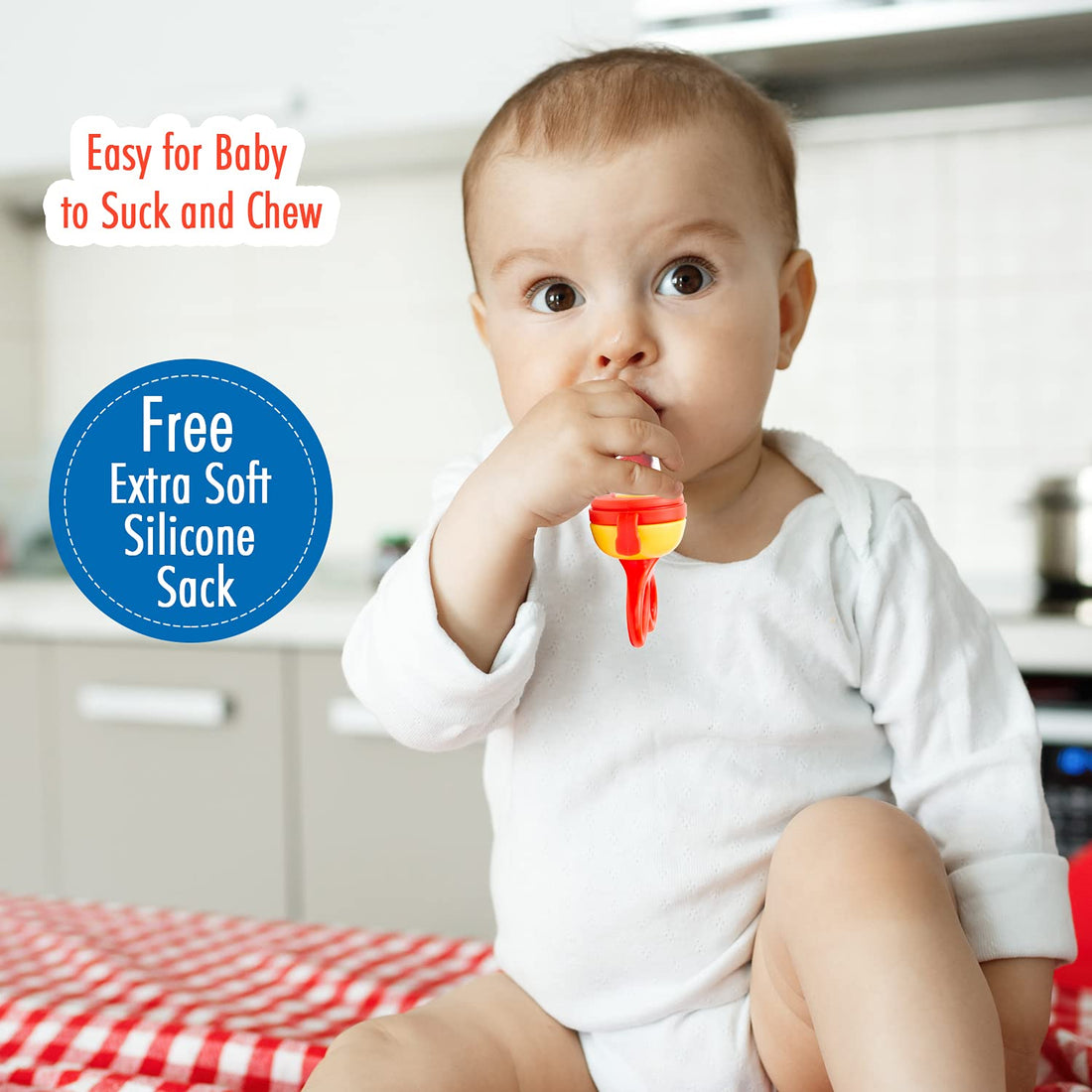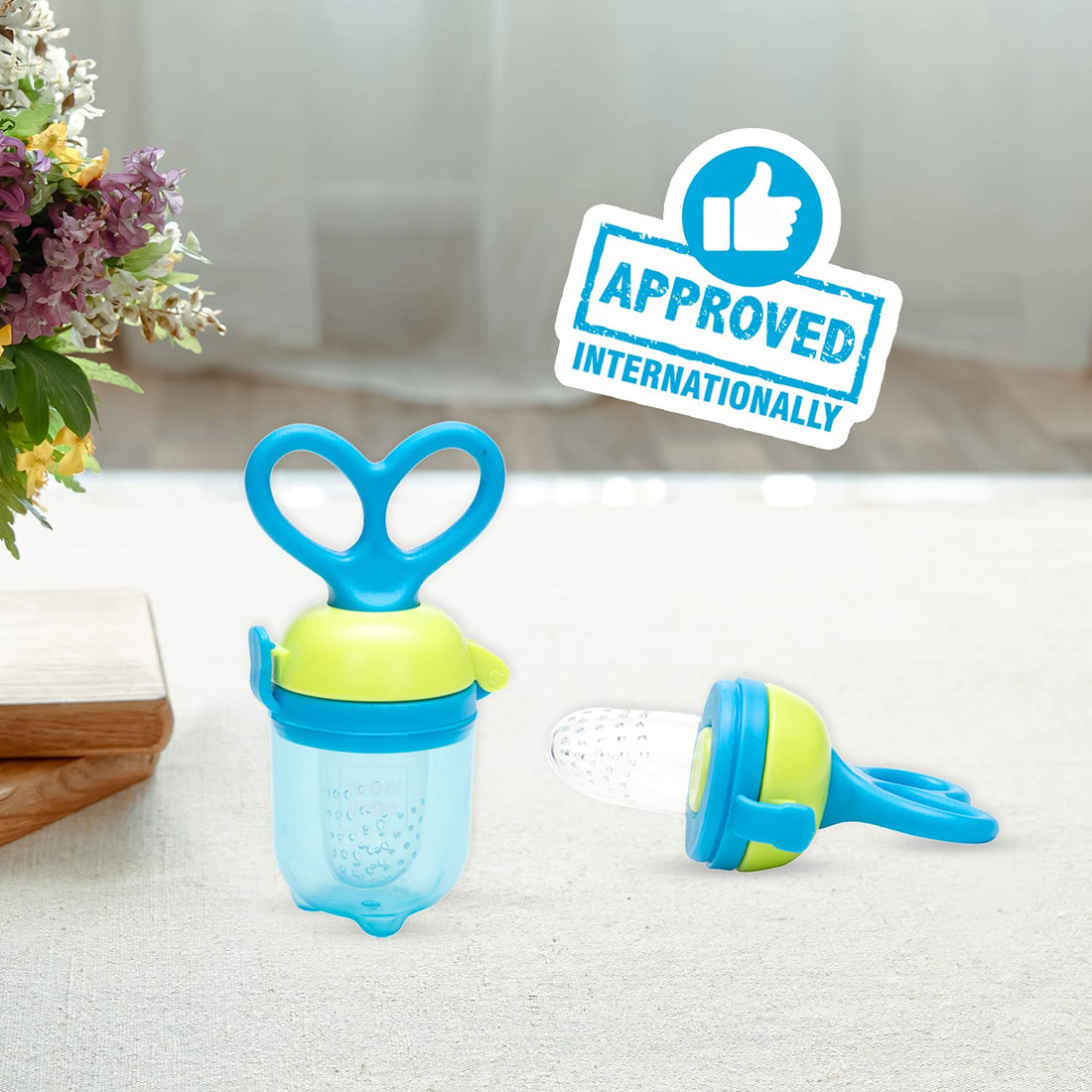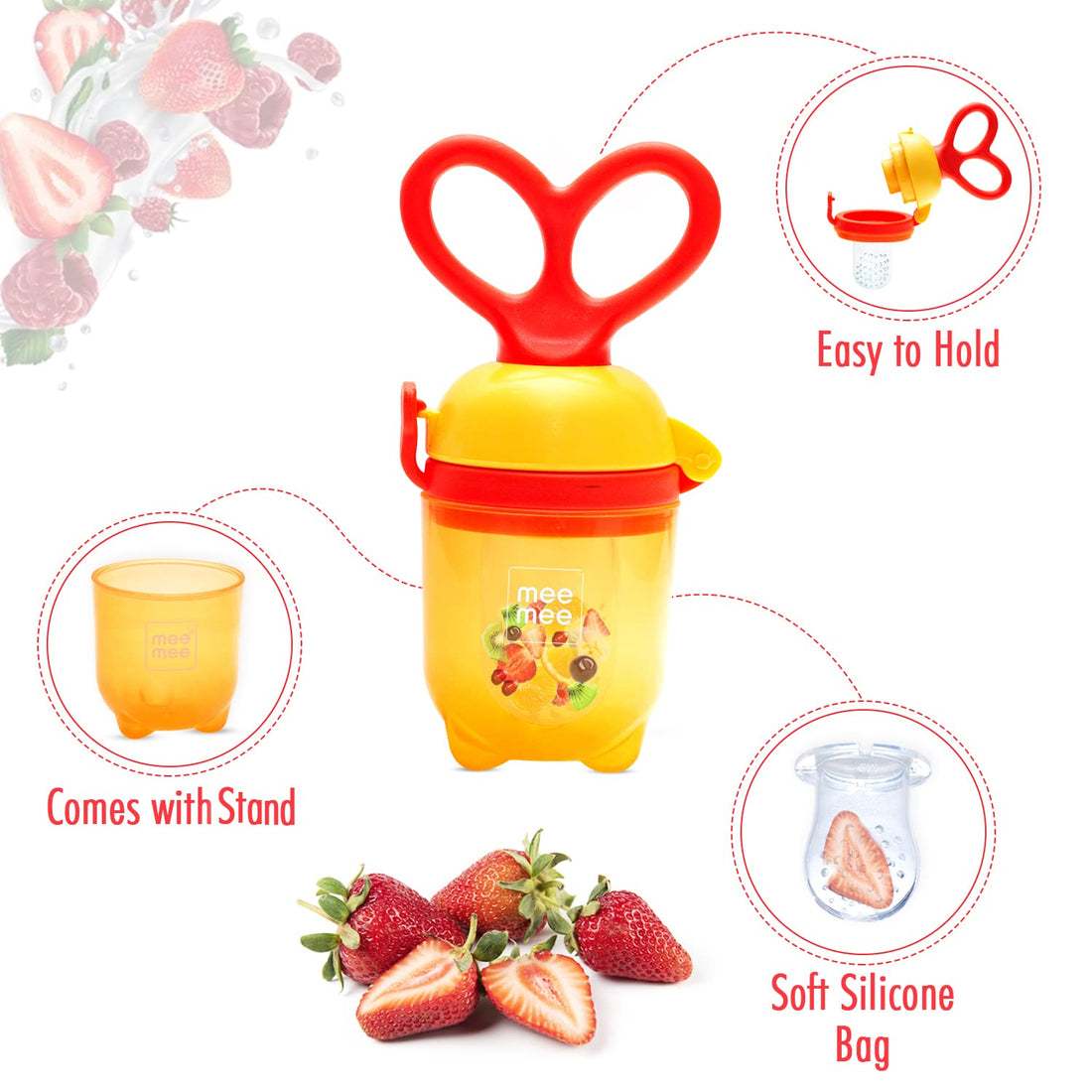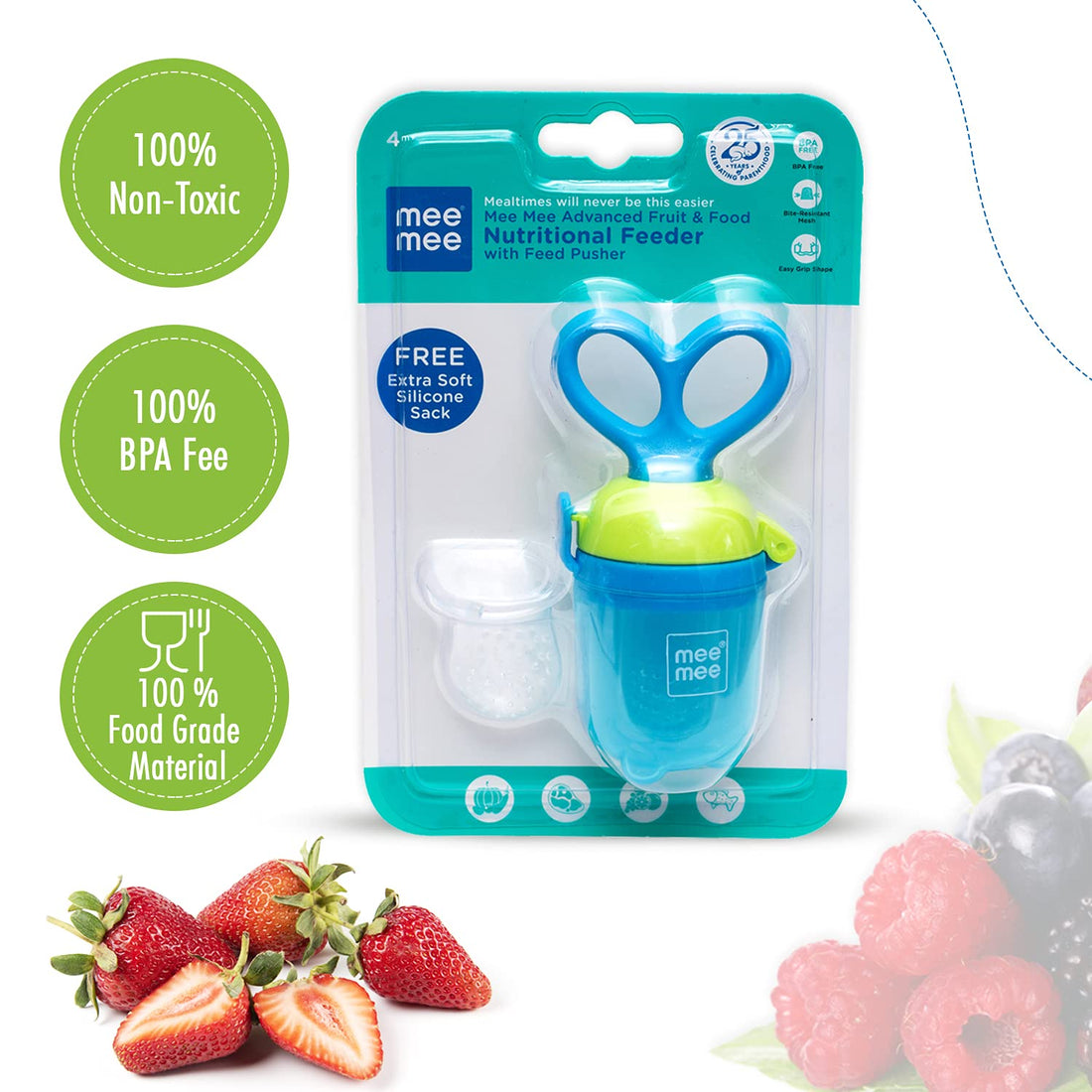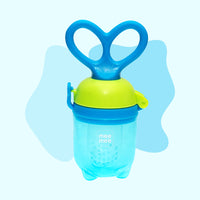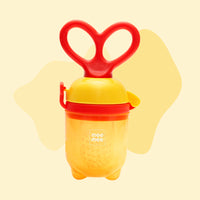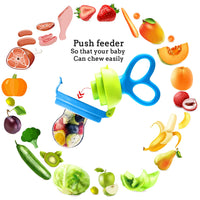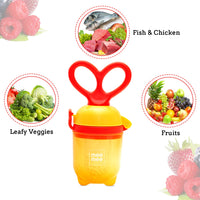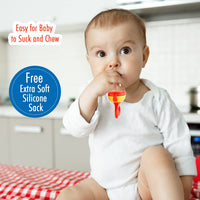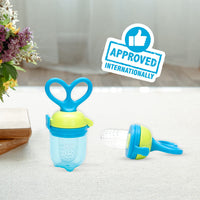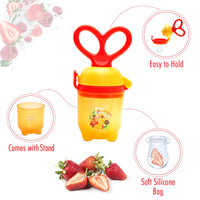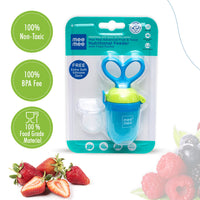 Mee Mee Advanced Fruit & Food Nutritional Feeder with Feed Pusher
Introducing new foods to your baby's diet can be a fun learning experience as it provides him/her with new varying tastes and flavours. With Mee Mee Fruit and Food Feeder, your child can safely enjoy fruit and other kinds of whole foods, without the risk of choking or hurting his/her mouth. This helps to transition your baby from bottle feeding to eating independently over time. 
• Made from safe and non-toxic, BPA-free food grade polypropylene plastic. Conforms to FDA and International safety standards for absolutely harmless consumption.

• Consists of soft silicone sack which can be quickly and easily filled with fruit or whole food. Easy for baby to suck and chew tiny food particles from the mesh.

• Equipped with feed plunger which pushes food to the tip of the sack. Intuitively designed for baby to hold nibbler and use on his own.

• Healthy and convenient snack option, especially while travelling. Provides oral stimulation and relief to gums and teeth of baby.

• Comes with protective cover to keep food clean. Easy to clean and sterilize, and can be handily carried in a diaper bag or small purse.
• To Use: Just fill the soft silicone sack with fruit or vegetable and snap it shut. The thick pulp and particles get trapped in the mesh so your baby can softly chew and suck on the mesh, and enjoy juice and tiny food/fruit particles that are easy to digest.

• Important to Know: Ensure nibbler is thoroughly clean before and after every use. Clean the mesh thoroughly & ensure no small particles or seeds are trapped. Wash all parts immediately after use in running water & Mee Mee Liquid Cleanser. While placing the fruit or foods in the mesh, ensure the nibbler is snapped shut tightly. Parental supervision during baby's initial use is recommended. Avoid using this nibbler as a teether or pacifier. Avoid use after sack is damaged or torn.
Don't forget to make your baby wear a bib while using the feeder to avoid the juices from staining his/her clothes.