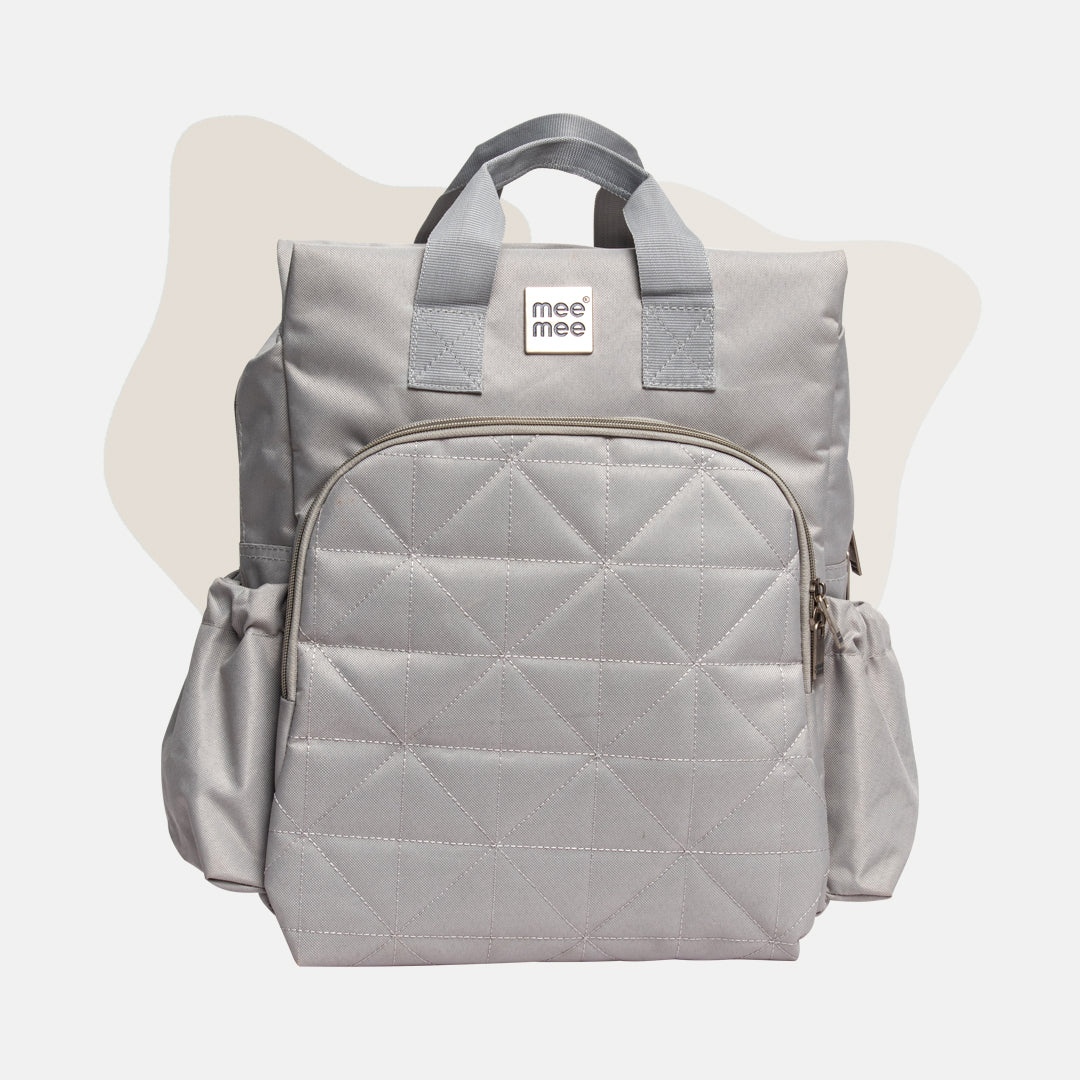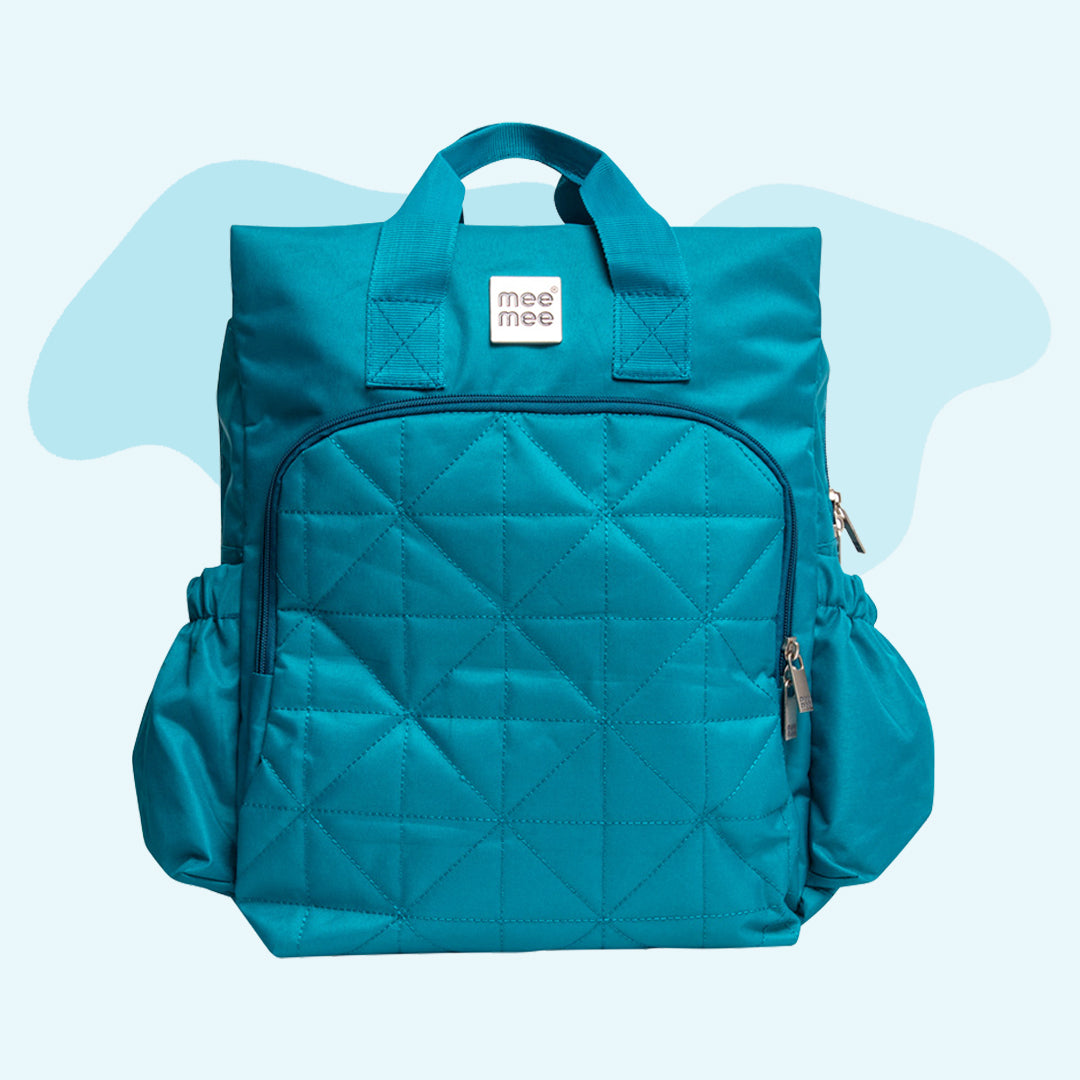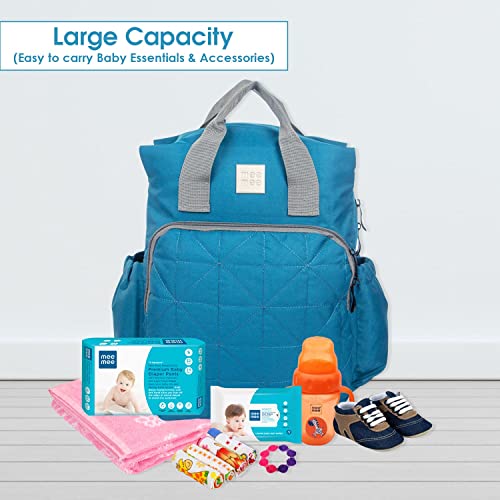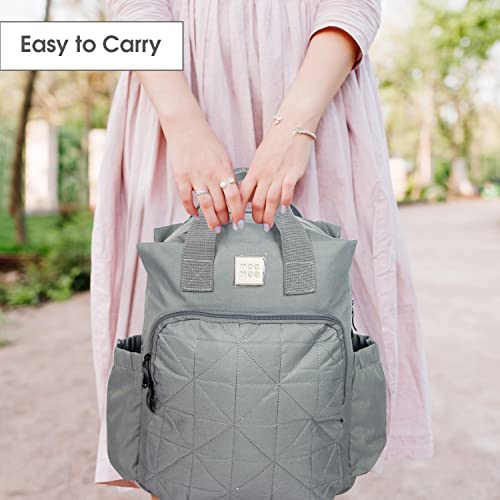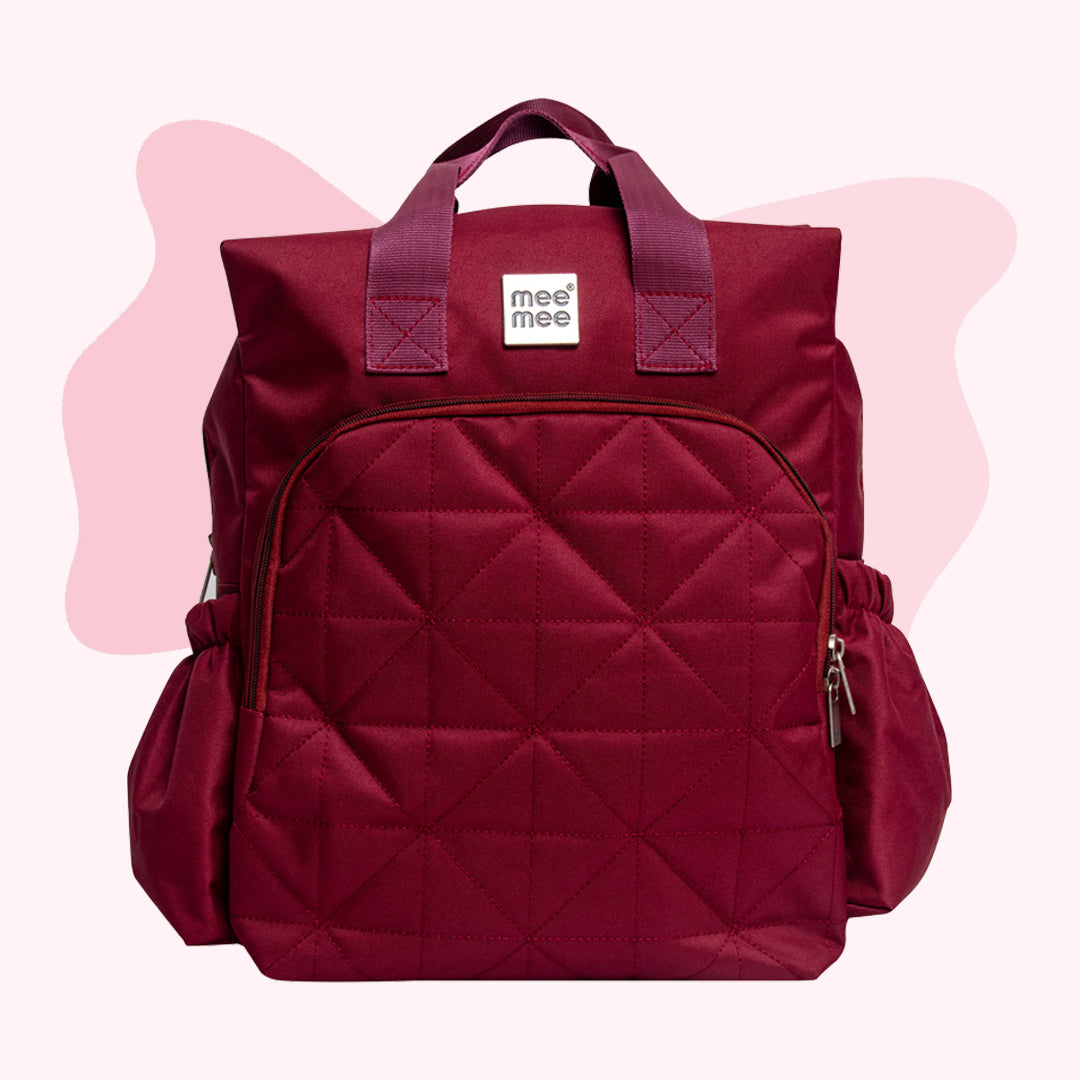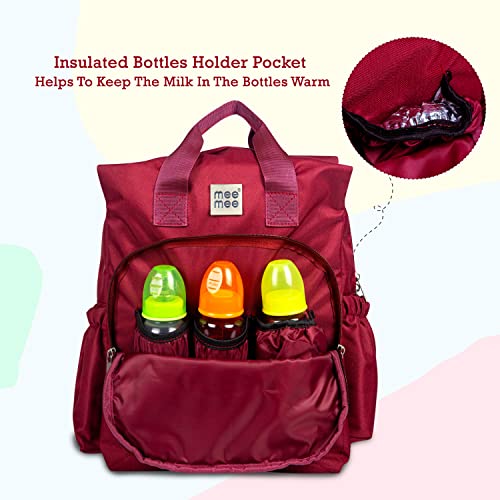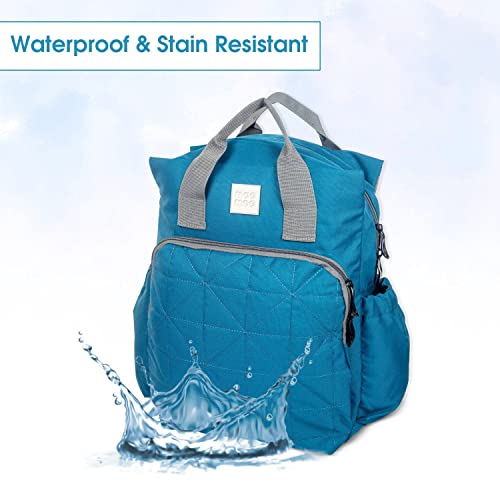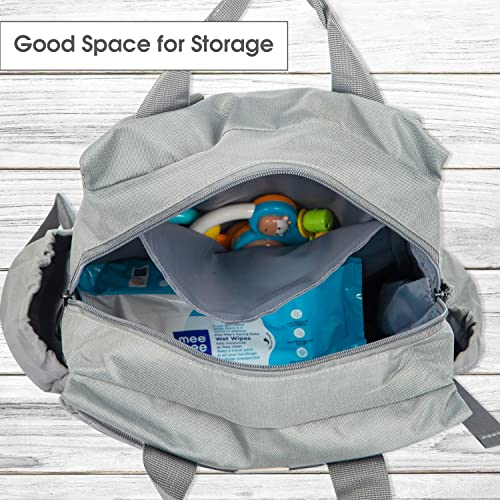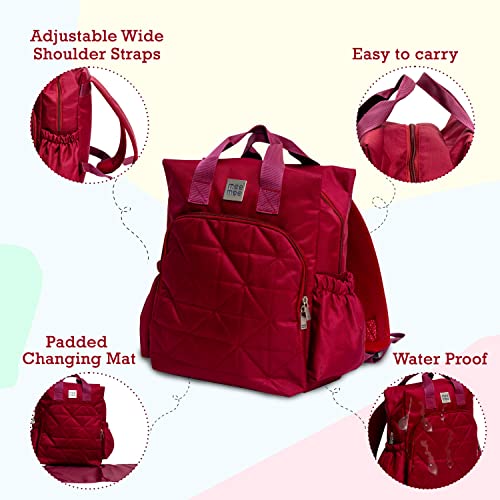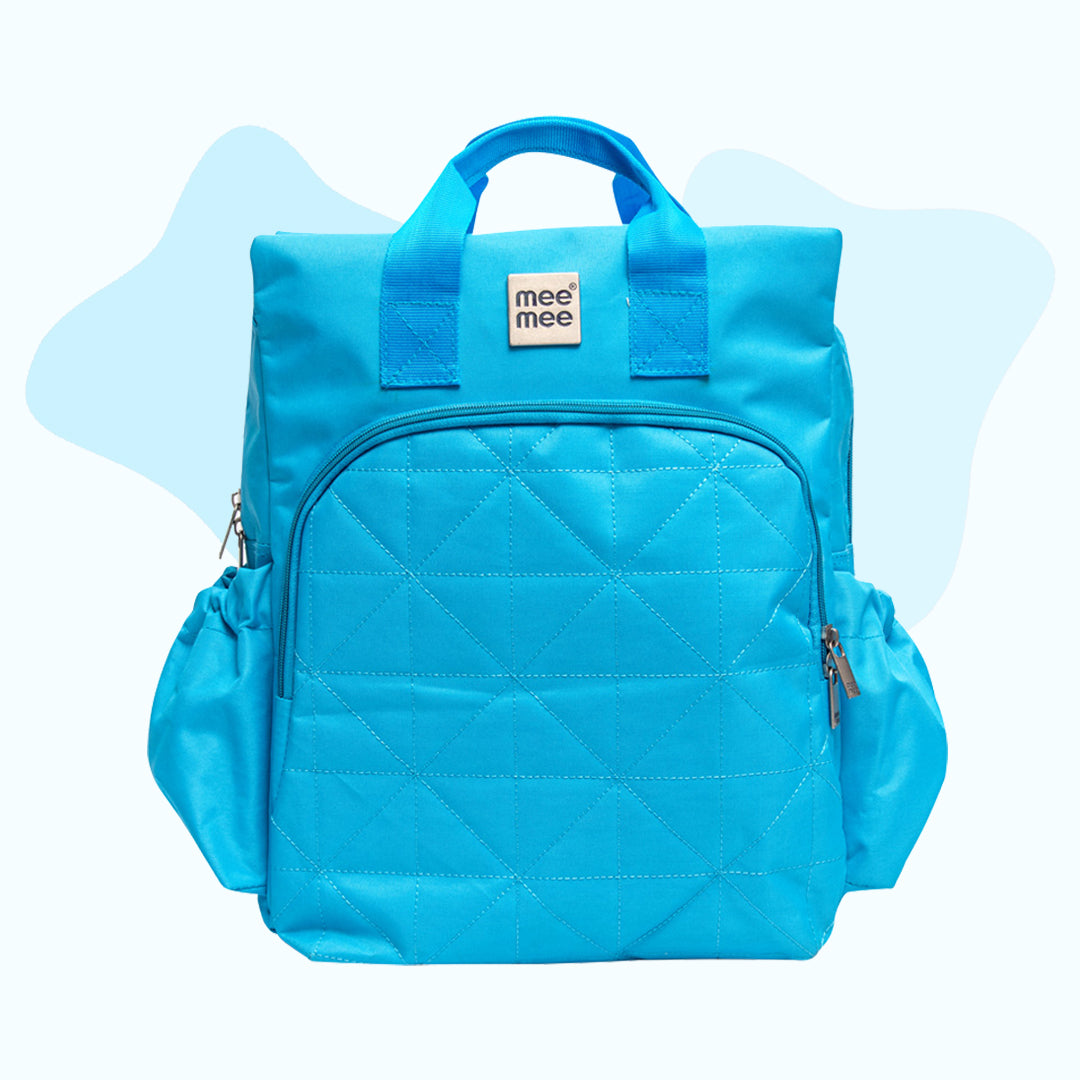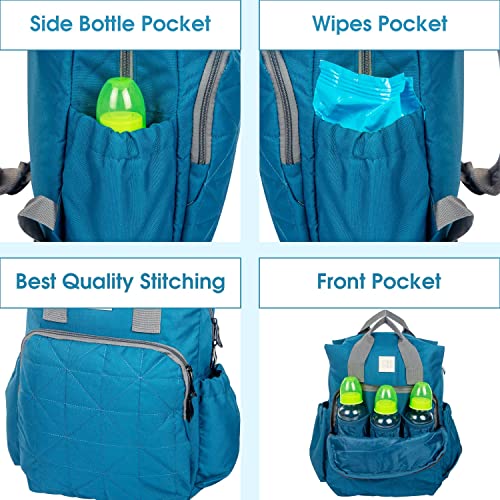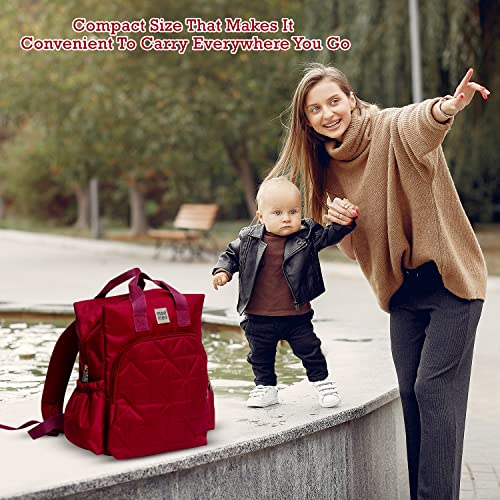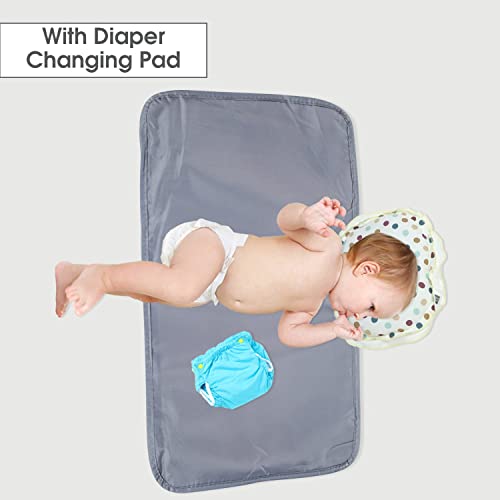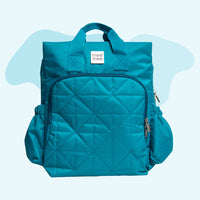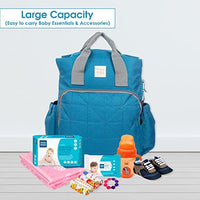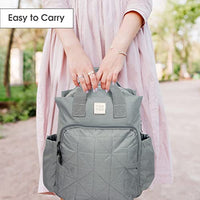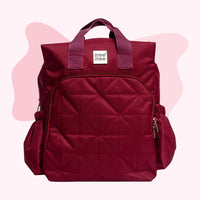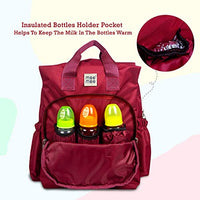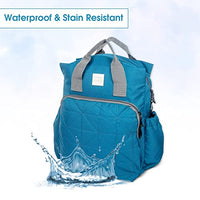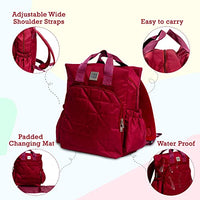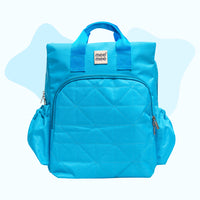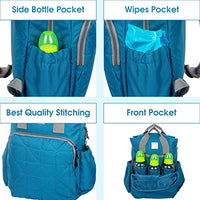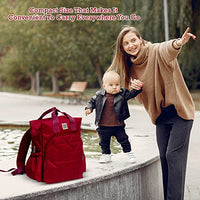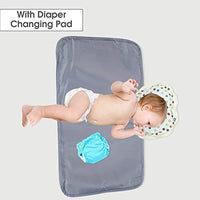 Mee Mee Stylish Multifunctional Mommy Backpack with 6 Pockets & Special Bottle Warmer Pocket
Parents have to always be prepared without being weighed down. You can now organize ALL your baby care accessories in just one diaper bag - while keeping BOTH of your hands free. Mee Mee Multi-Functional Diaper Bag Backpack has an innovative design with spacious compartments for carrying diapers, wipes, feeding bottles and other accessories. Ergonomically designed, softly padded shoulder straps, you get the ultimate comfort when carrying all your baby essentials; leaving your HANDS FREE so you can focus on what matters most.
Stylish, trendy while being easy to use and learn, this bag can carry everything - food, feeding bottles, medicines, toys, lightweight bedding, spare clothes, diapers and wipes. Its perfectly sized for a short day trip with your baby or even a stroll in the park.
• Spacious and multifunctional; can store clothes, diapers, feeding accessories, medicines, toys and blanket all at once.

• Single large compartment which allows you to keep bigger products. Opens widely so that you can see and access the contents inside easily.

• Multiple pockets on the inside and outside which you can dedicate to individual baby products like pacifier, wipes, diapers etc.

• Insulated bottle holder pocket helps to keep the milk in the bottles warm. Padded changing mat that can be used to change your baby's diaper anywhere.

• Wide shoulder straps and additional handles provide extra support and make it easy to carry on shoulder and in hand (if you are baby wearing)

• Compact size that makes it convenient to carry everywhere you go.