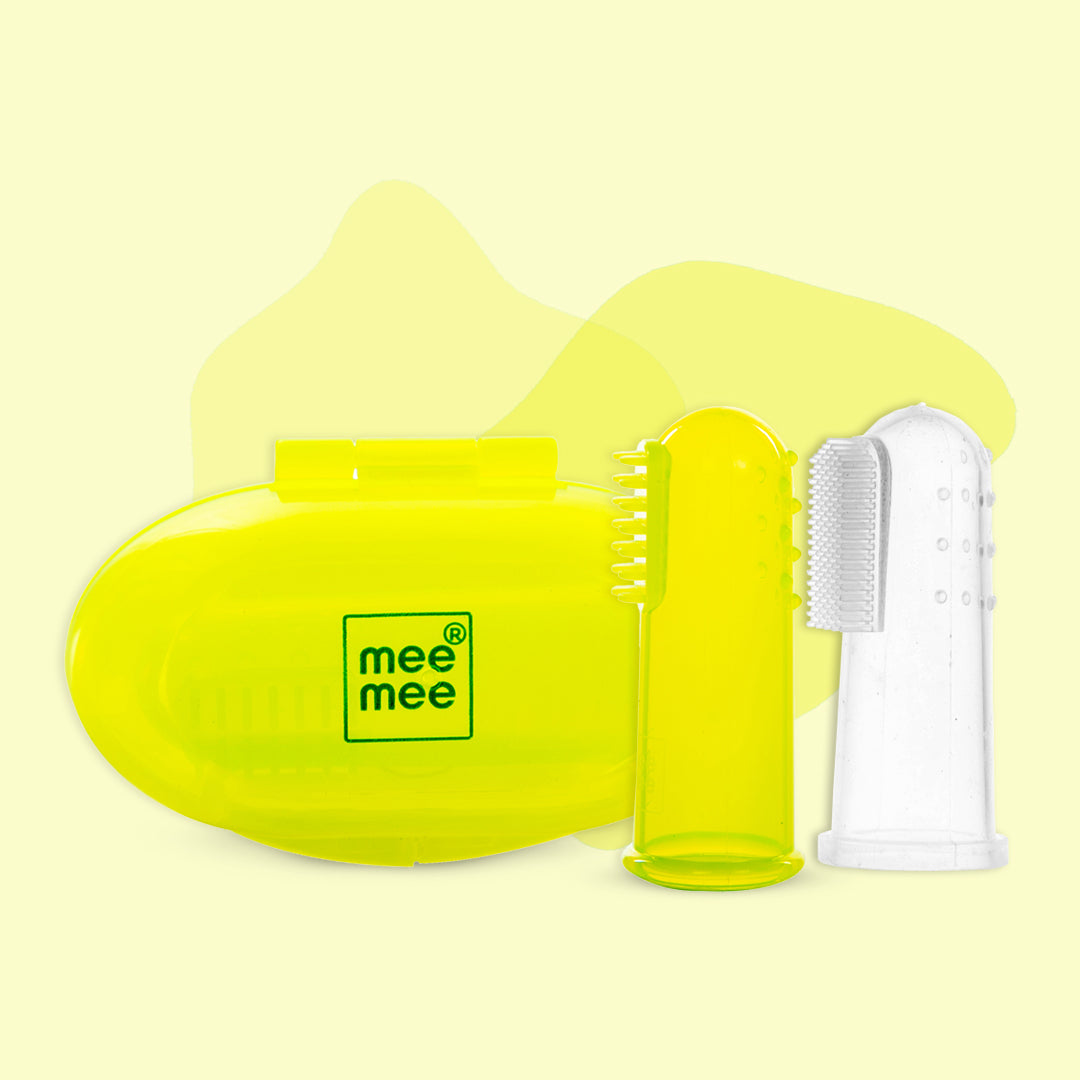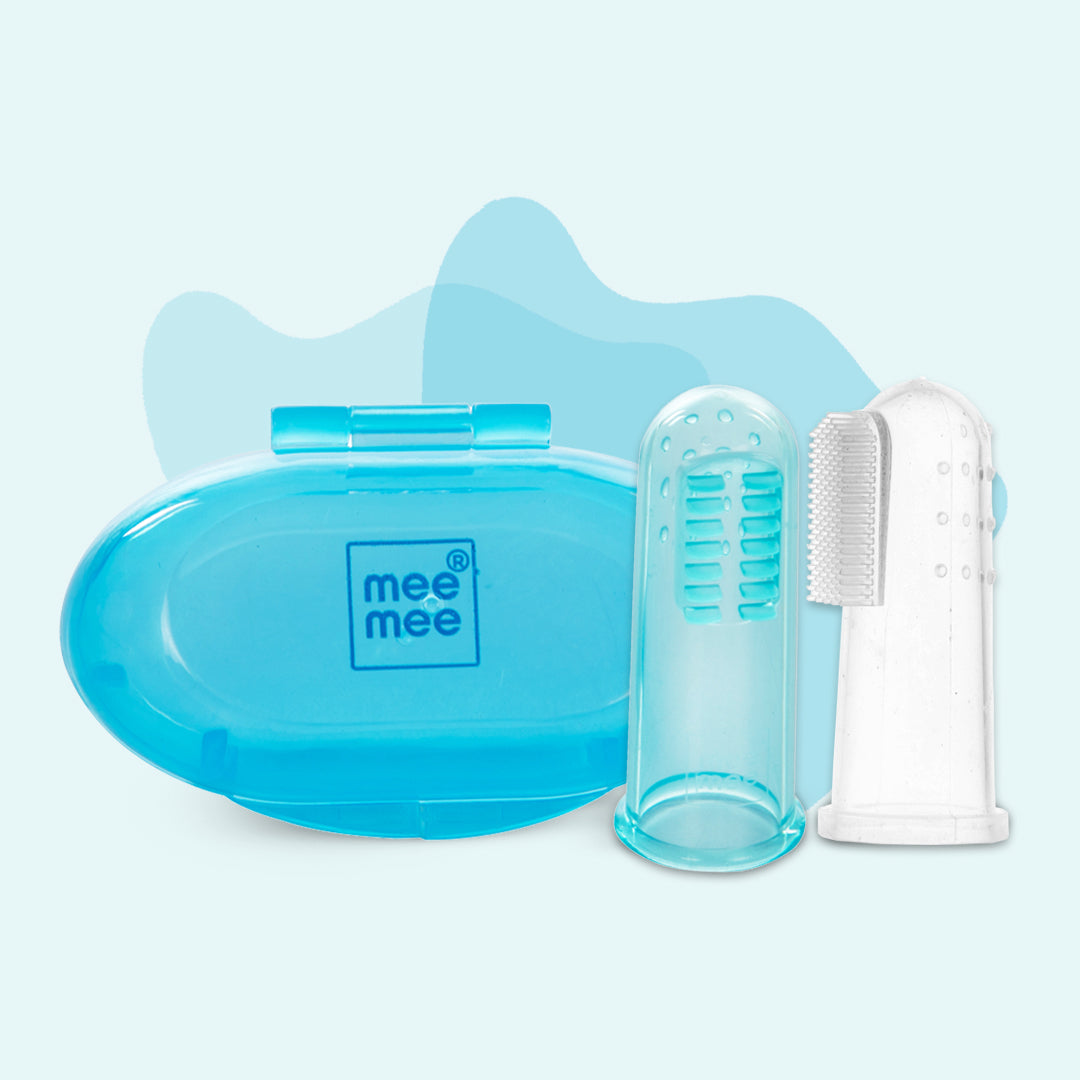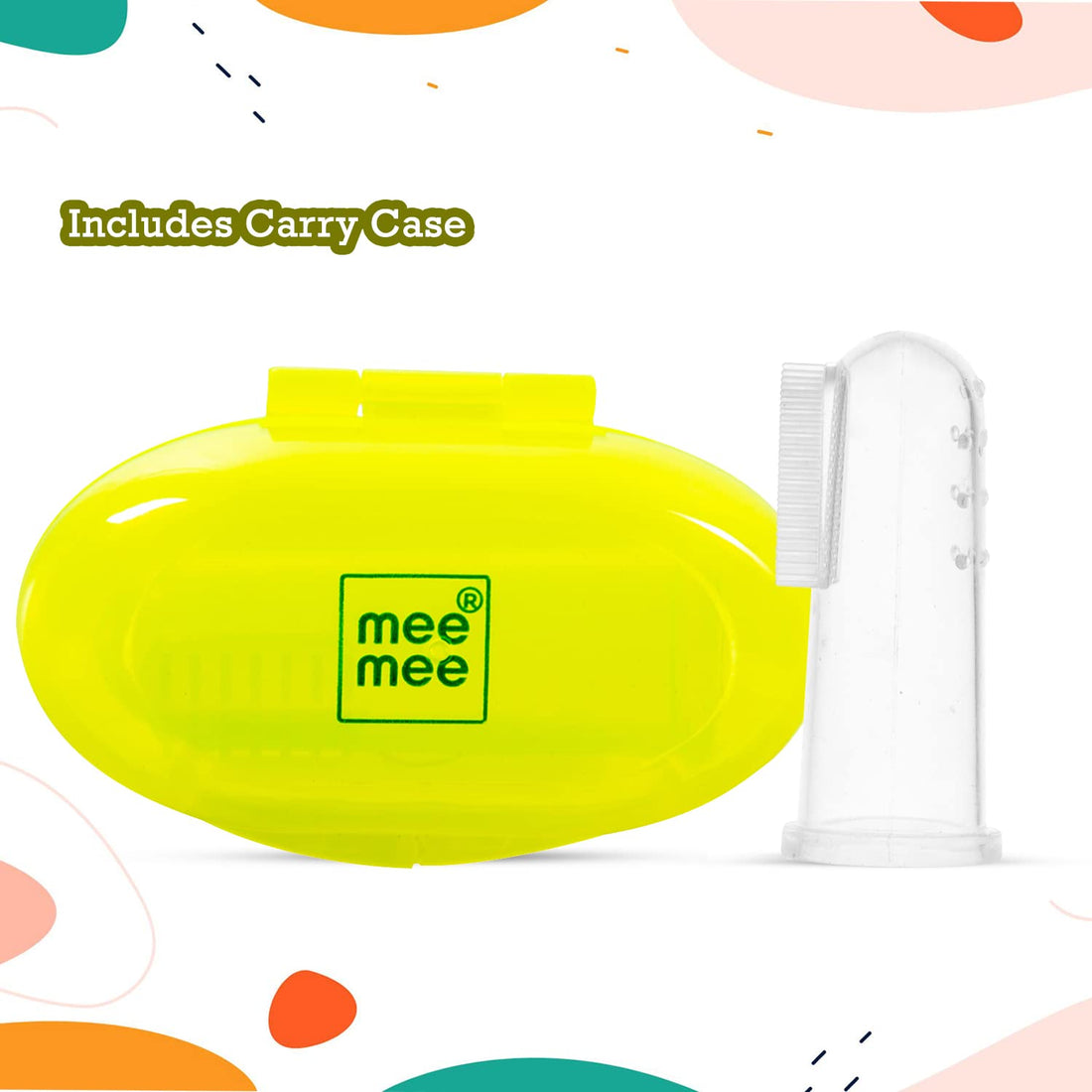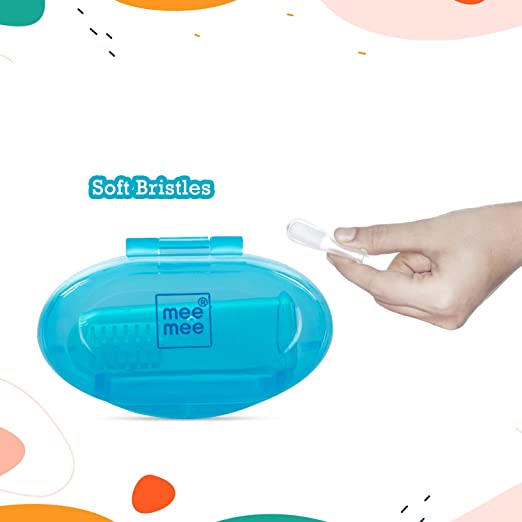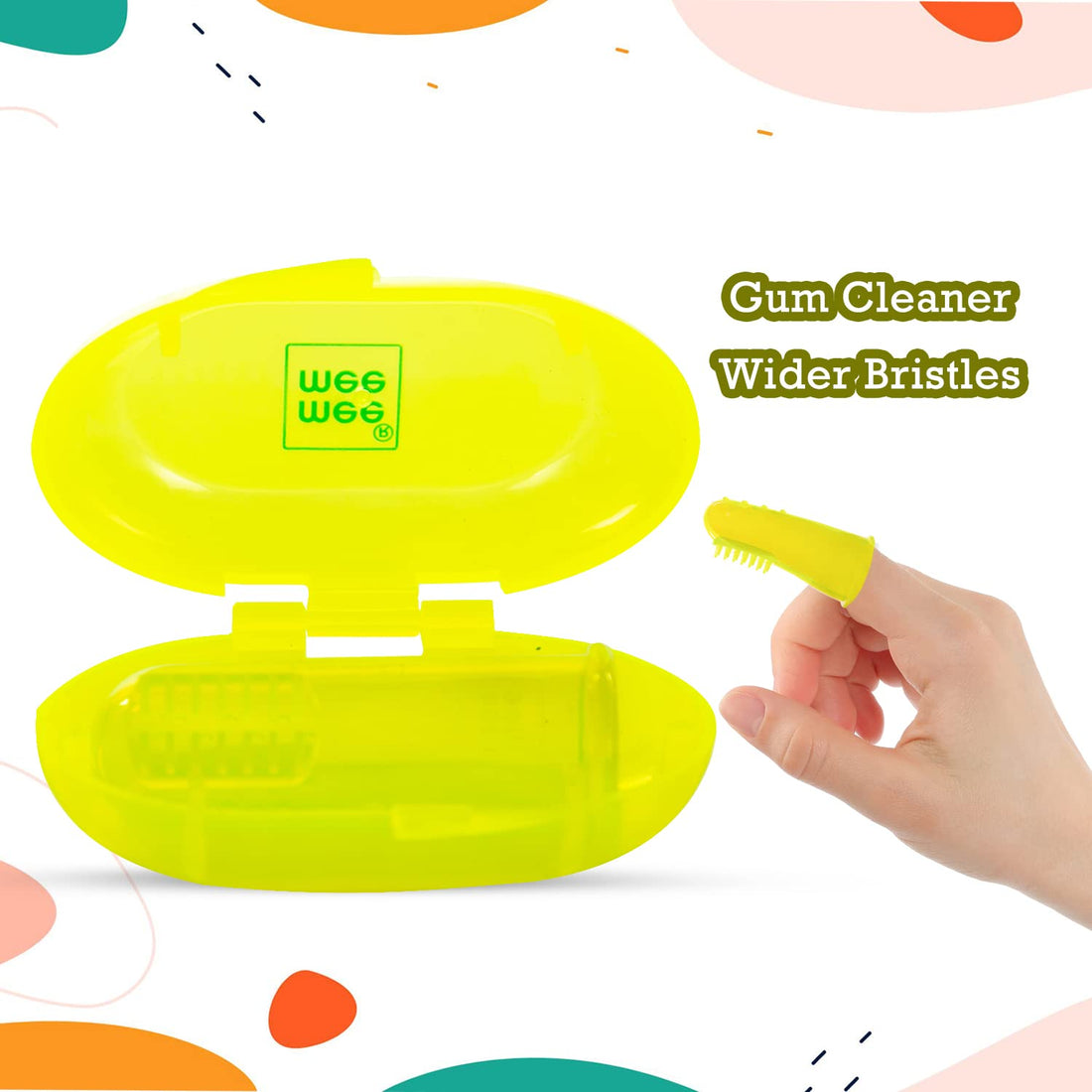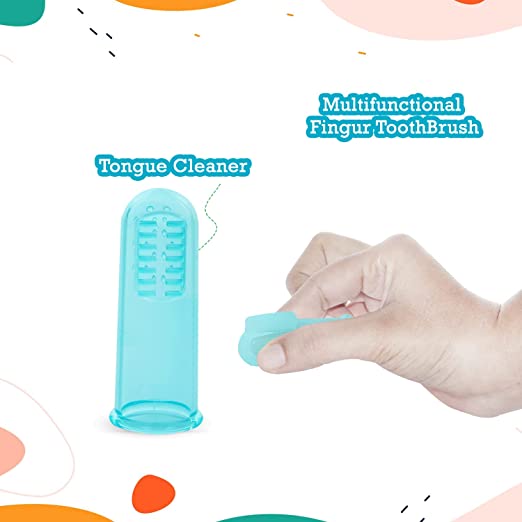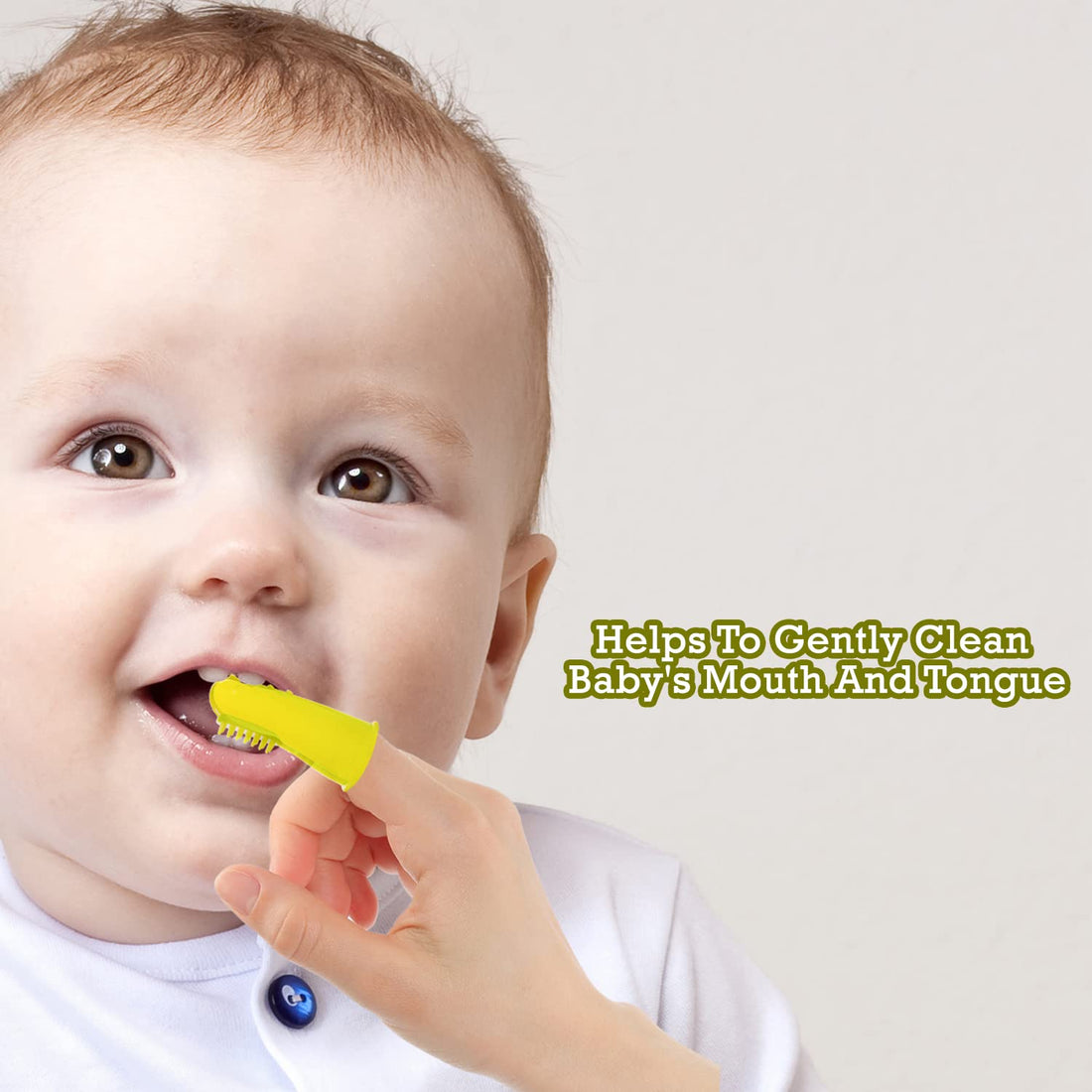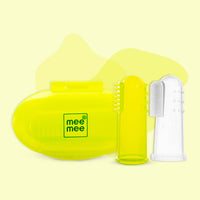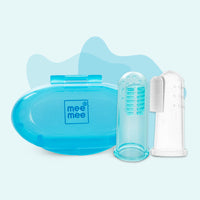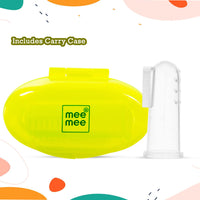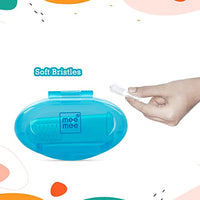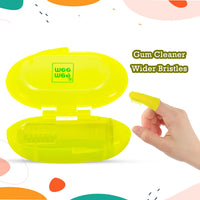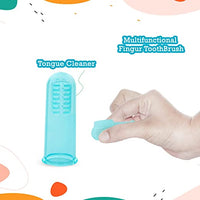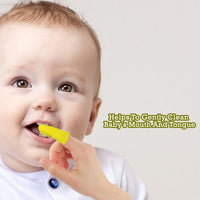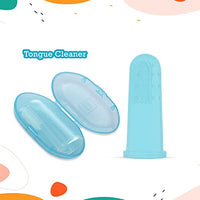 Mee Mee Unique Finger Brush & Gum Tongue Cleaner Set with Wider Bristles & Regular Bristles
Right from the new teeth to the tip of his/her toes, your baby needs care in a tender and intimate way. Mee Mee Unique Finger Brush & Gum & Tongue Cleaner lets your baby enjoy a mother's touch even as you clean his/her mouth. It is not only effective in cleansing the teeth but also offers the necessary oral stimulation to the baby. The wider bristles brush helps to clean the milk from baby's mouth even at birth.
• Made from premium quality soft silicone material which is BPA free and 100% safe and non toxic.

• Helps you to clean your baby's gums and teeth gently yet effectively, ensuring that no food/milk deposits are left behind

• Ergonomically designed coloured brush with WIDER BRISTLES for quick and easy cleaning of milk deposits from the gums.

• Fine pressure points on the back of the brush massage and soothe the gums of your tiny tot.

• Triggers a good start towards oral hygiene. Recommended by leading pediatricians. Designed for easy grip and quick cleaning.

• Equipped with a storage case, making it travel friendly . Easy to use, clean, and sterilize.

• Age Group for Wider Bristles: From birth

• Recommended Age Group for Regular Bristles: From 1 Month

• Care: Clean the brush with warm water and Mee Mee Liquid Cleanser after every use for best results. Store baby's brush in the protective storage case provided to maintain hygiene.