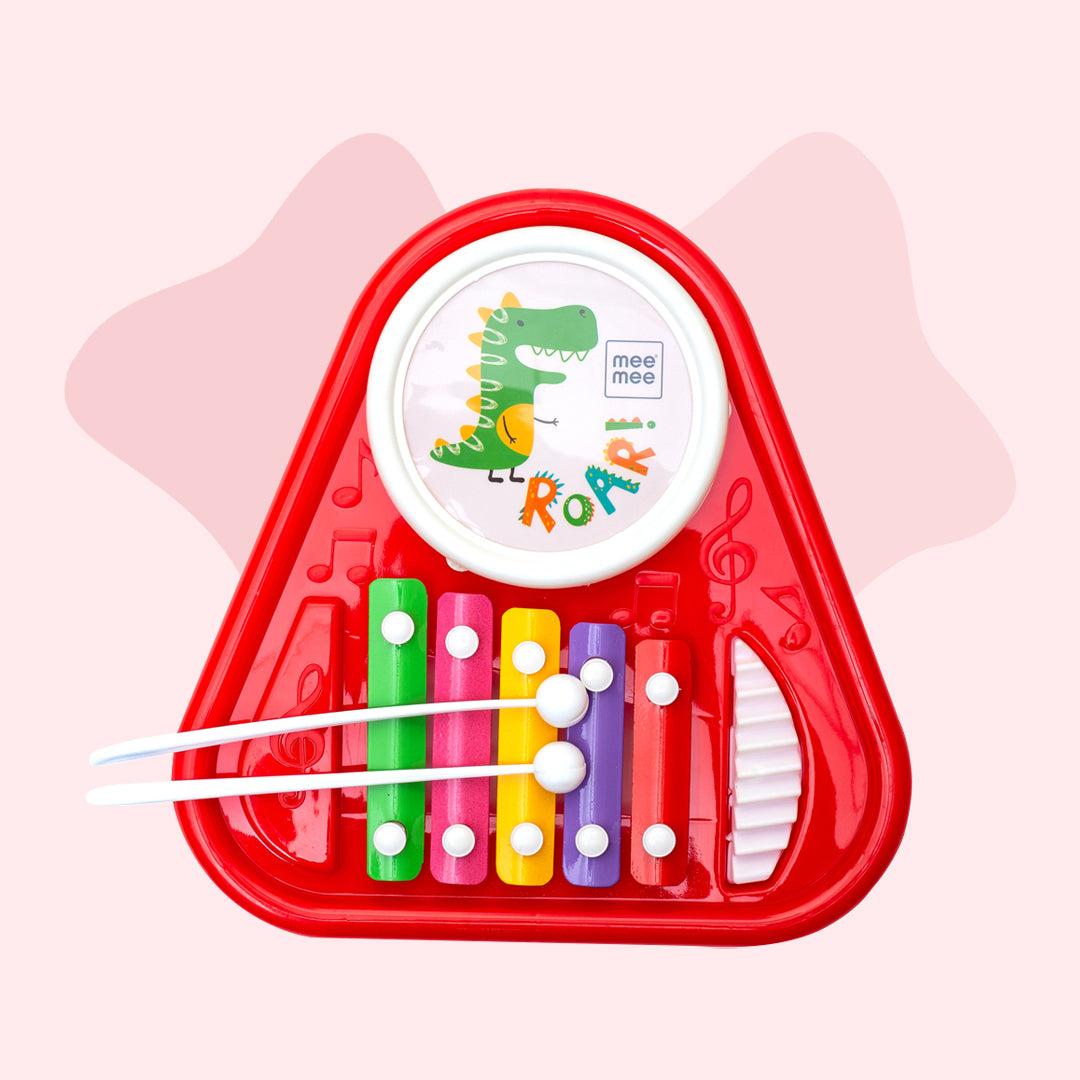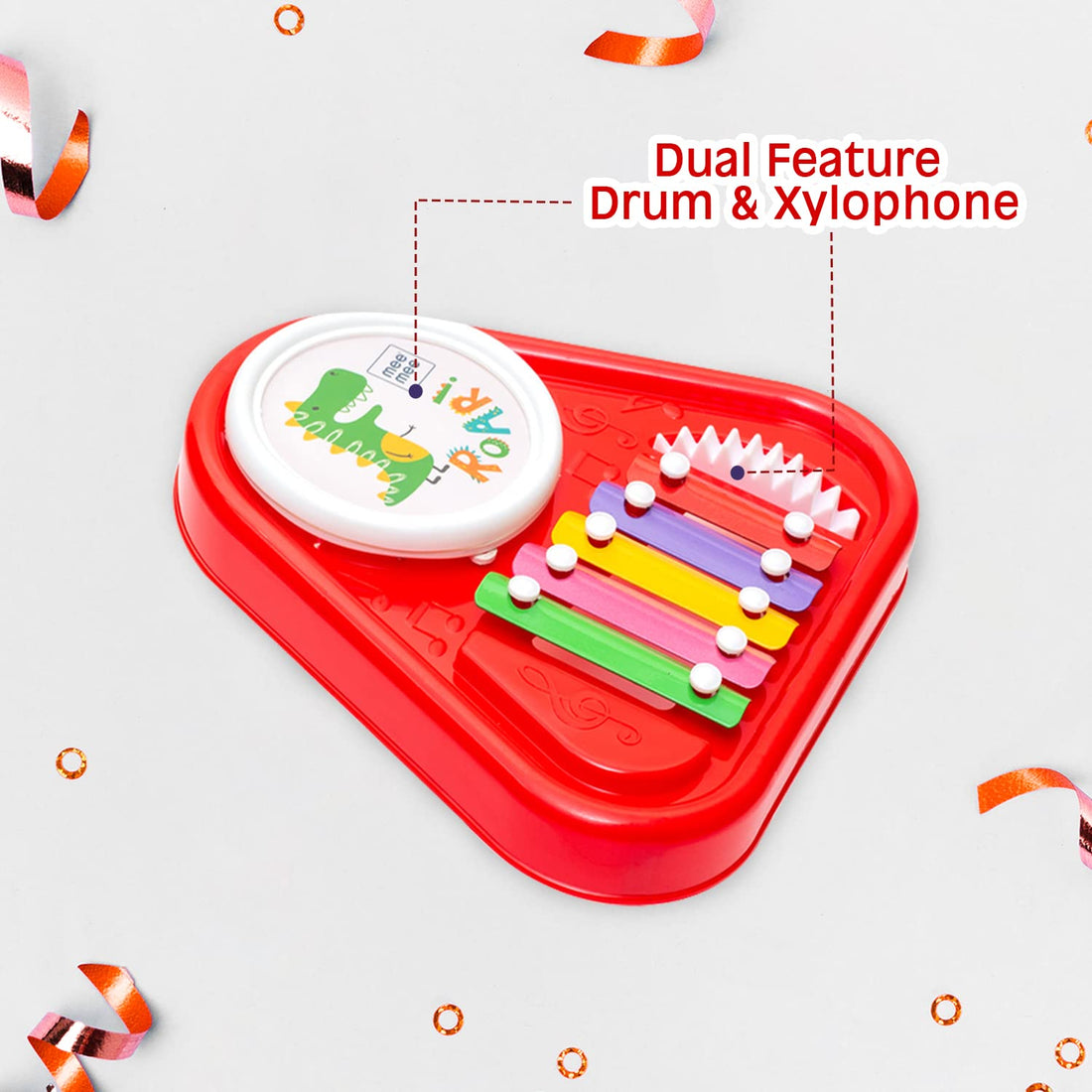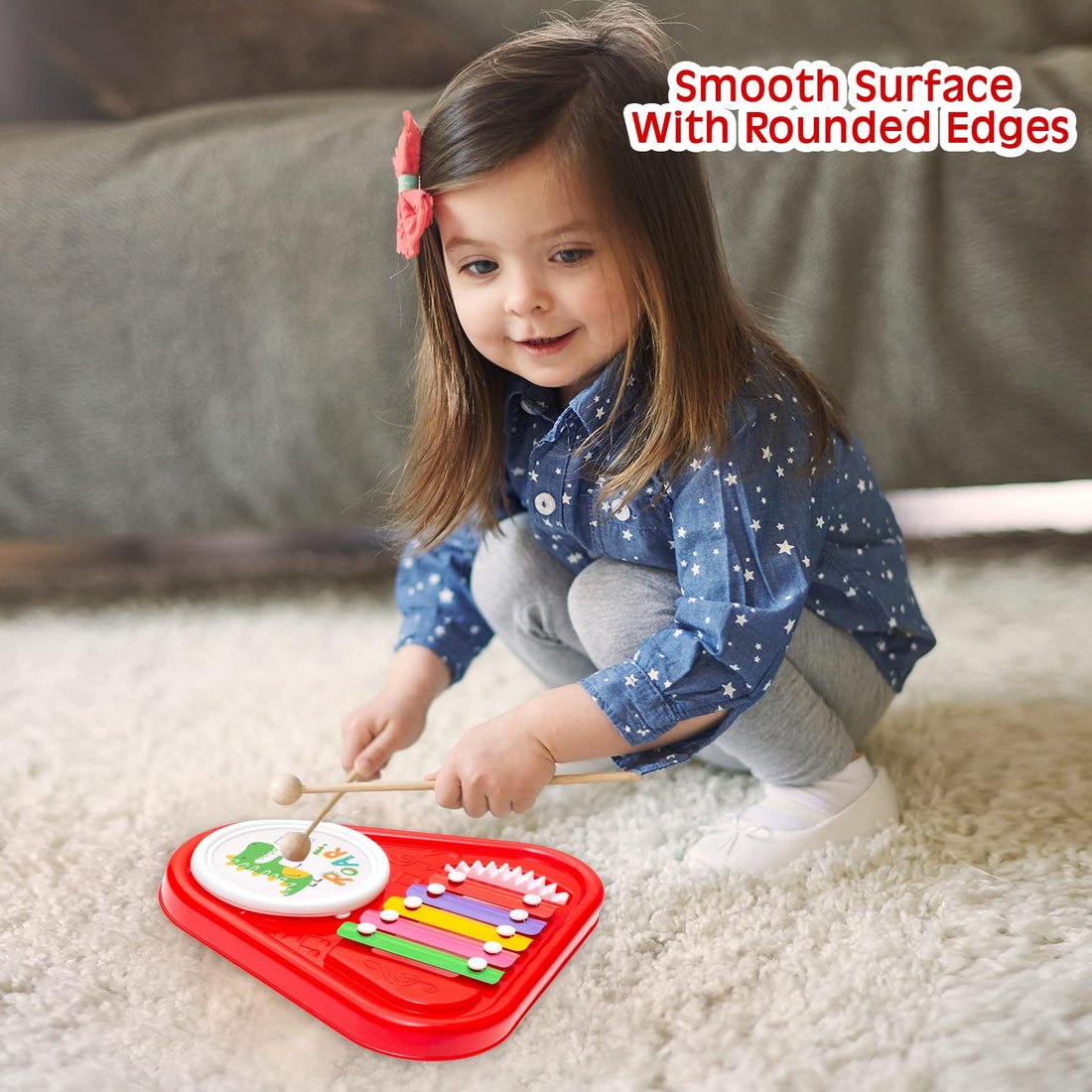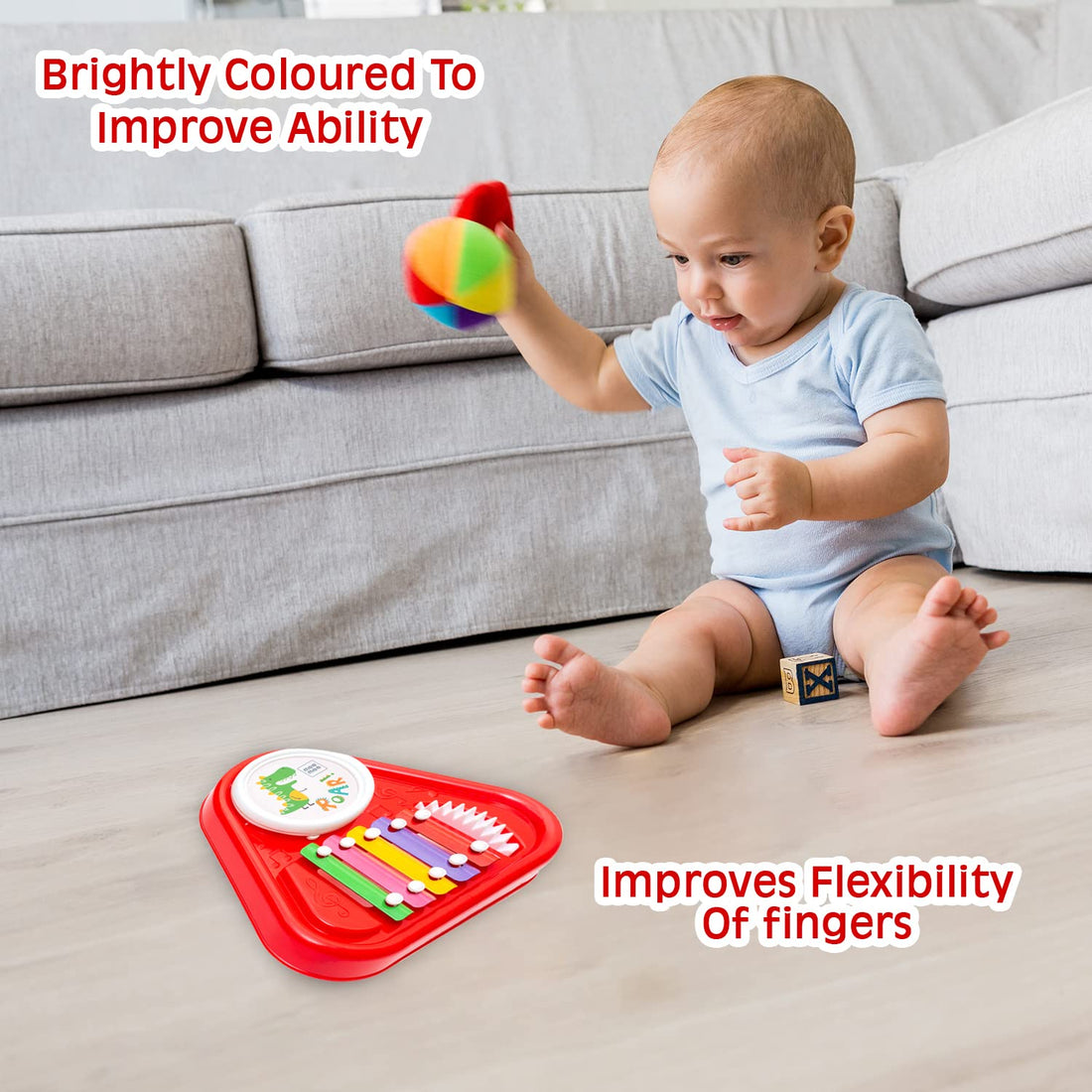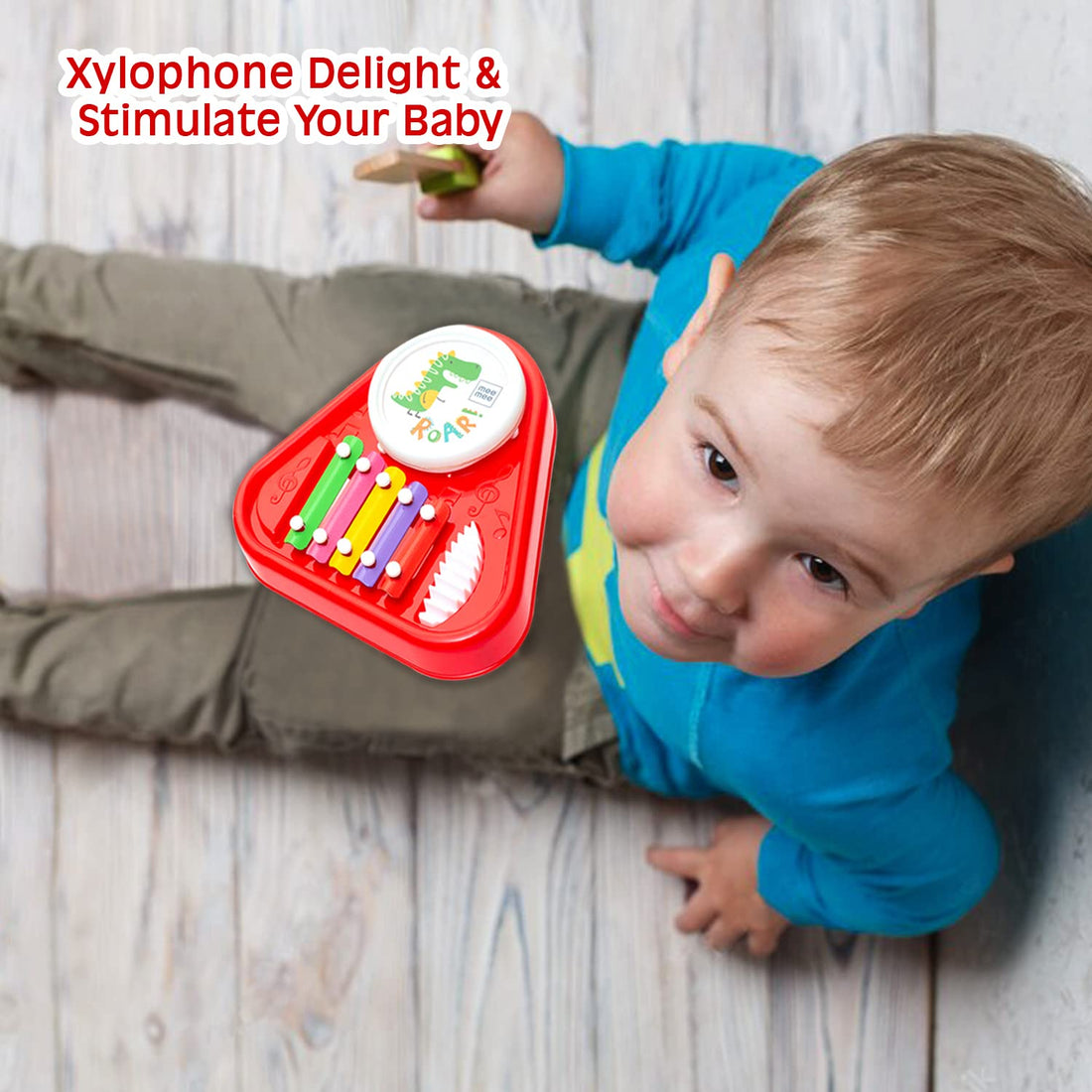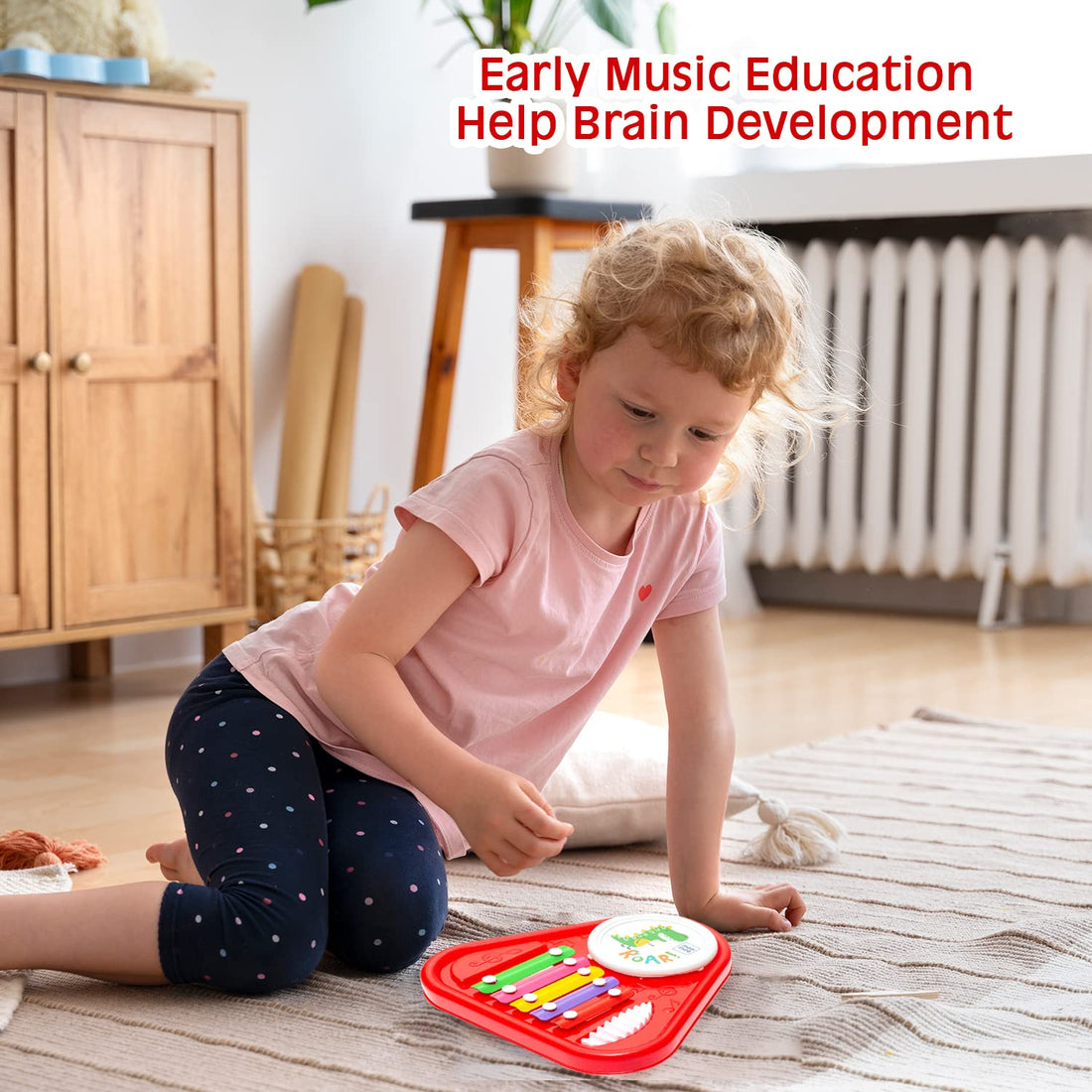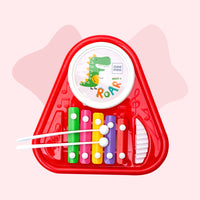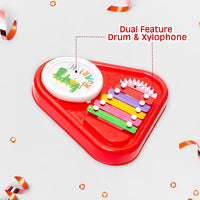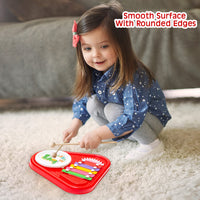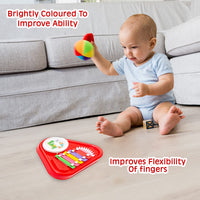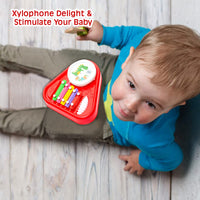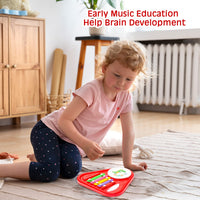 Mee Mee Cheerful Musical Xylophone with Drum
For parents, their babies' voice is like music to their ears. Mee Mee Cheerful Musical Xylophone with Drum allows your baby to express themselves and their inner talent. Playing with these toys enhances your little one's imagination and the portable size of these pieces makes it easy for you to carry them anywhere.
The xylophone sticks have been designed especially for baby hands and encourage hand eye coordination as well as introduces them to different sound combinations.
• Dual Feature - music can be created using the drum as well as with the xylophone sticks provided.

• Brightly coloured to improve ability of your baby to identify different colours.

• Has smooth surface with rounded edges for utmost safety; especially designed for baby grip.

• Multiple coloured xylophone plates improve finger flexibility; develop hand-eye coordination and motor skills.

• Compact and portable thus making it easy to carry everywhere you go.
Care: It is recommended to clean the xylophone and all its parts before and after every use to eliminate any health risk for your baby. Use Mee Mee wet wipes or Mee Mee cleanser for best results.
Singing along while your baby plays the xylophone will encourage them.