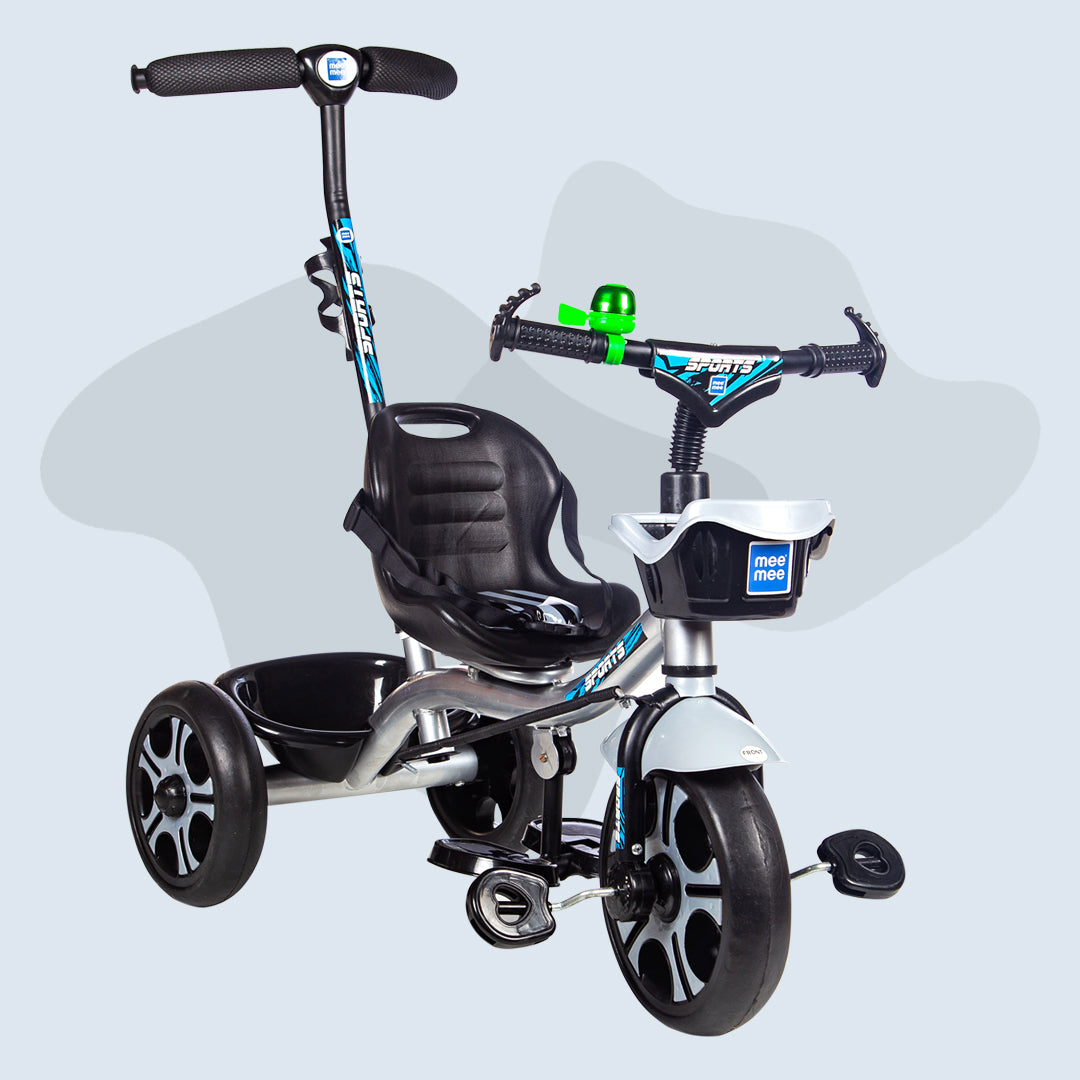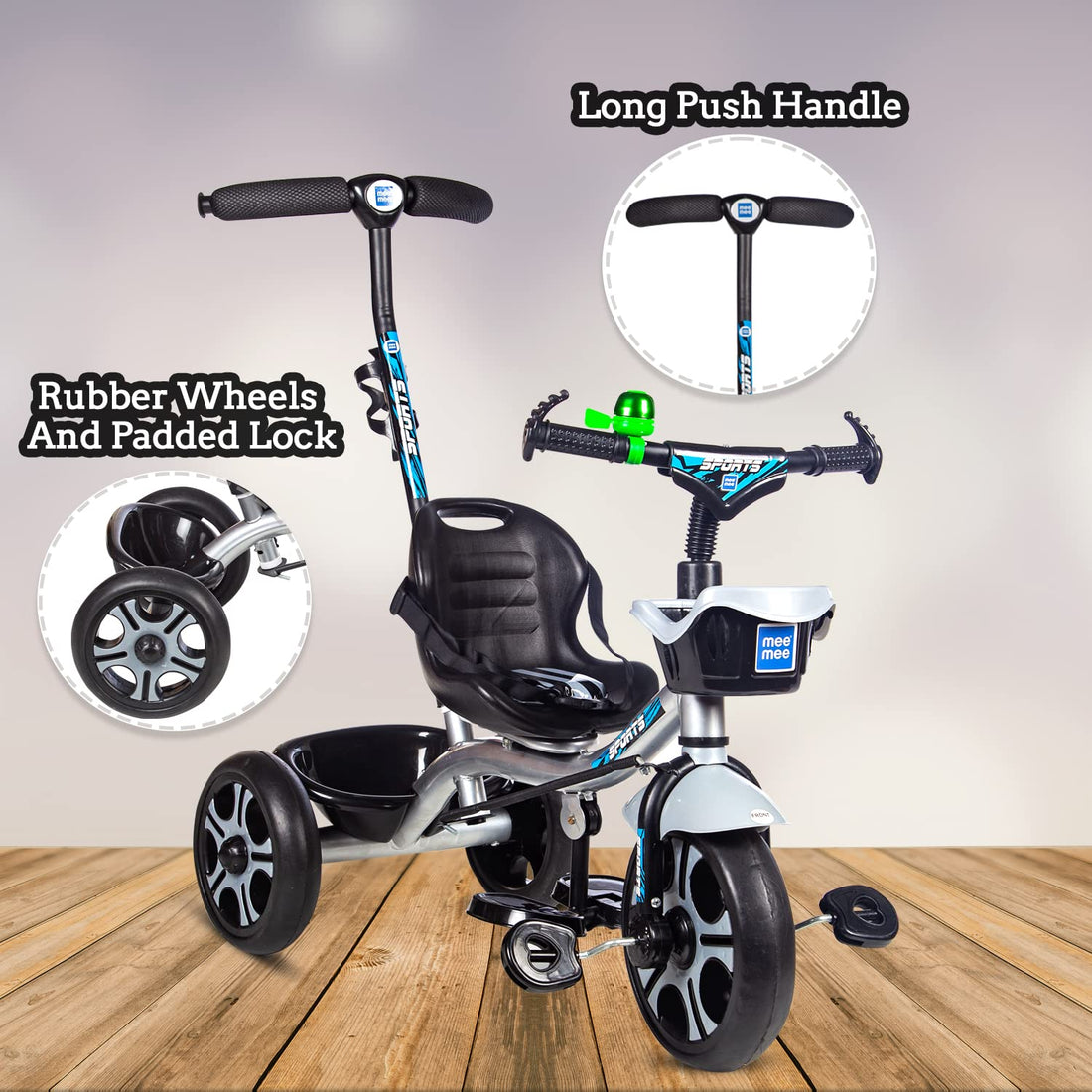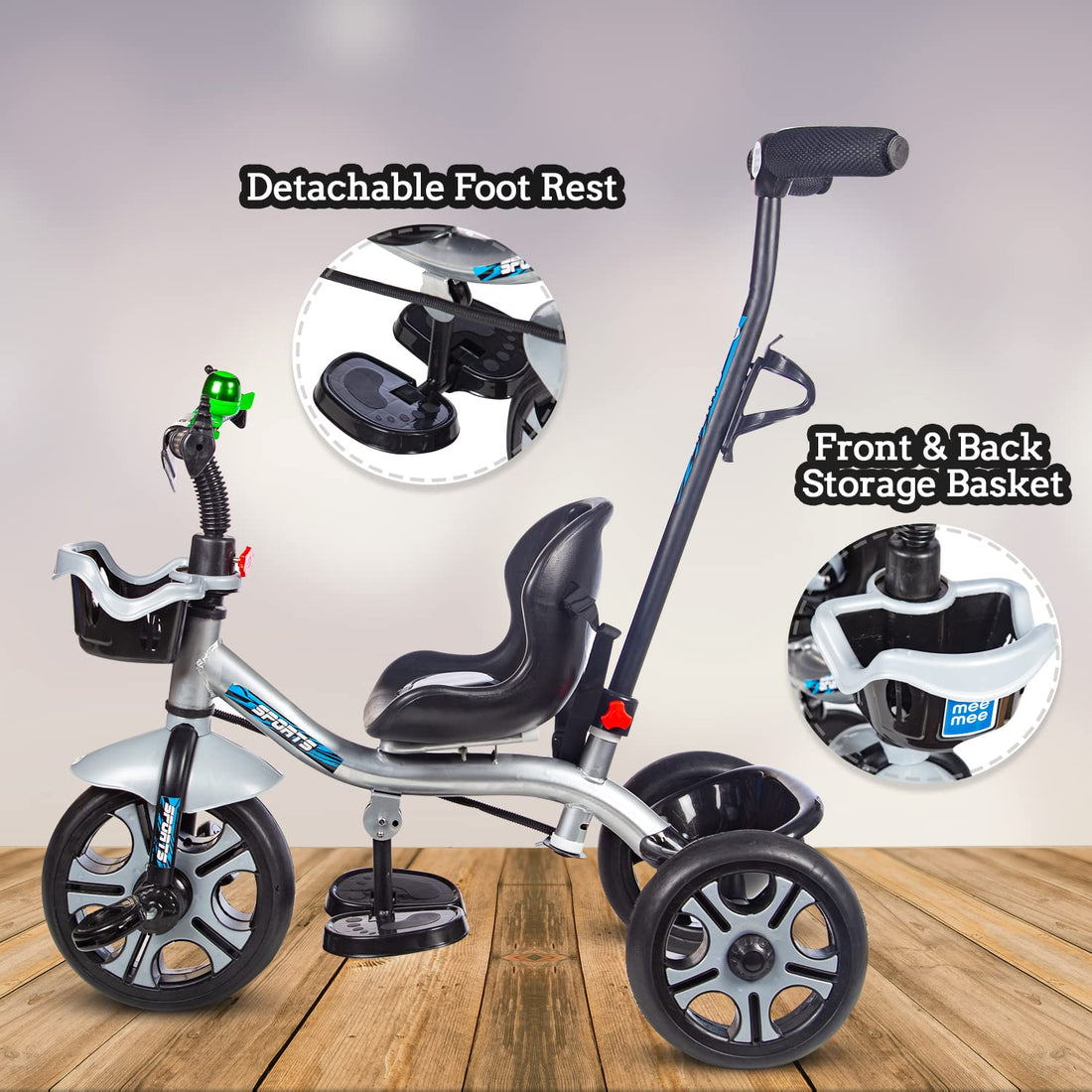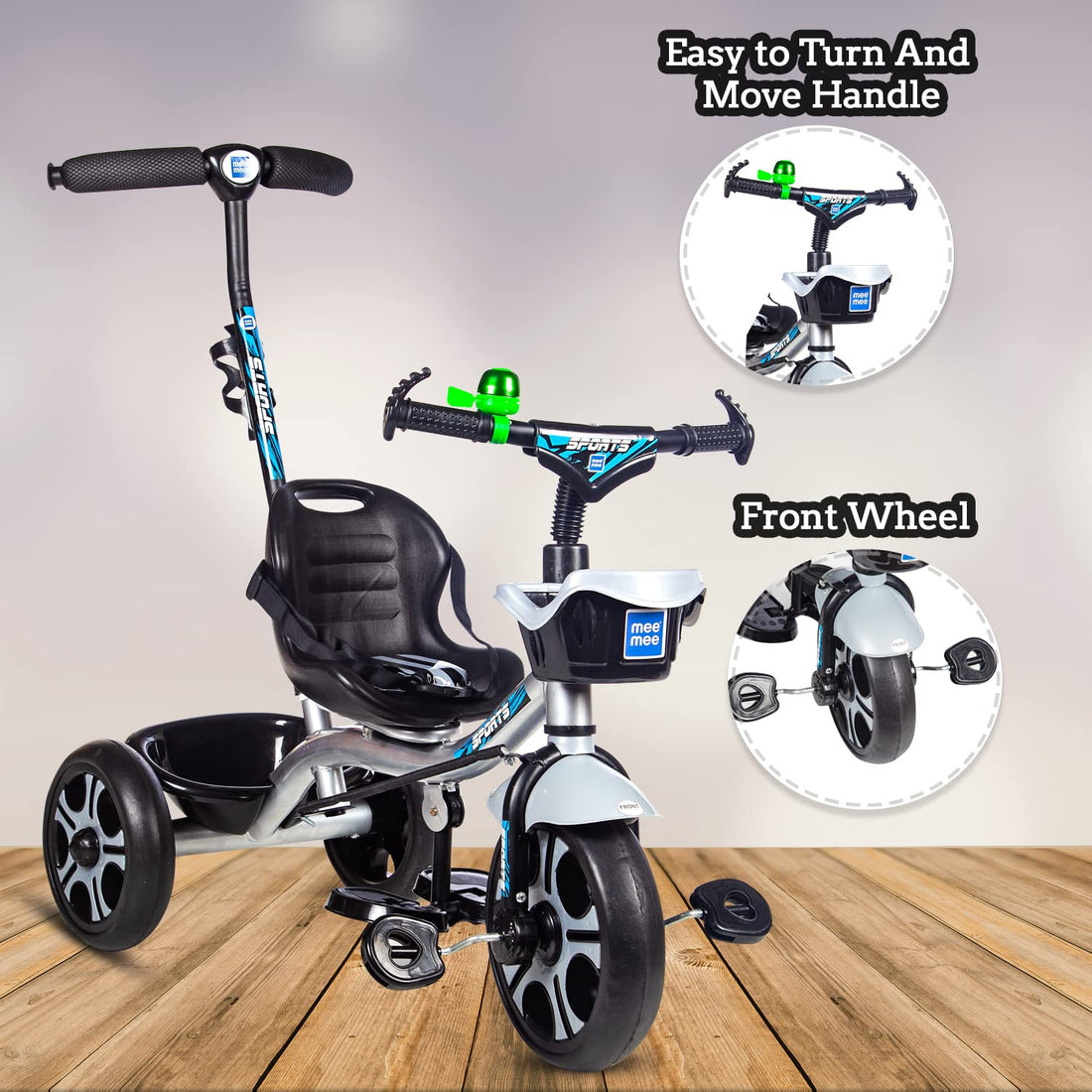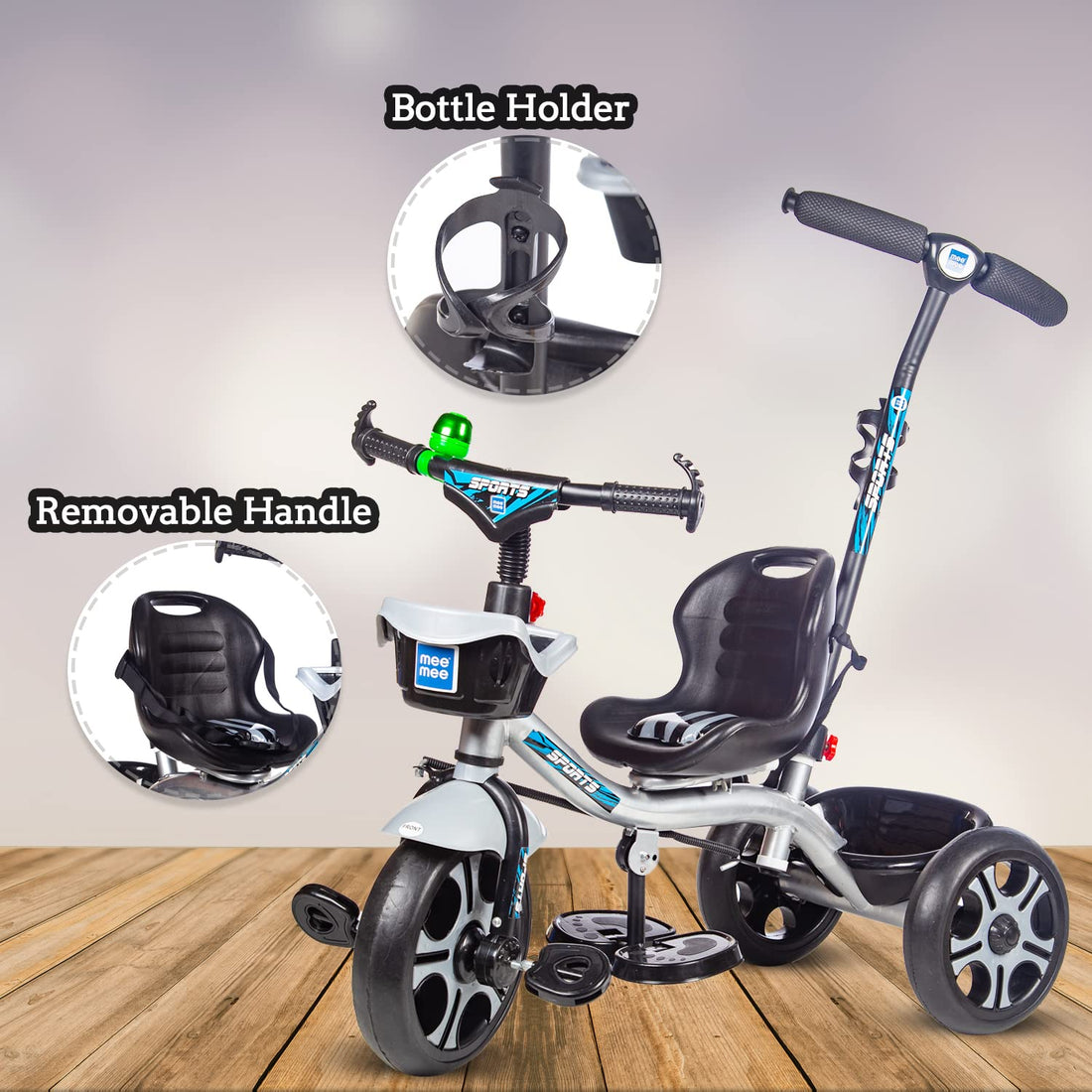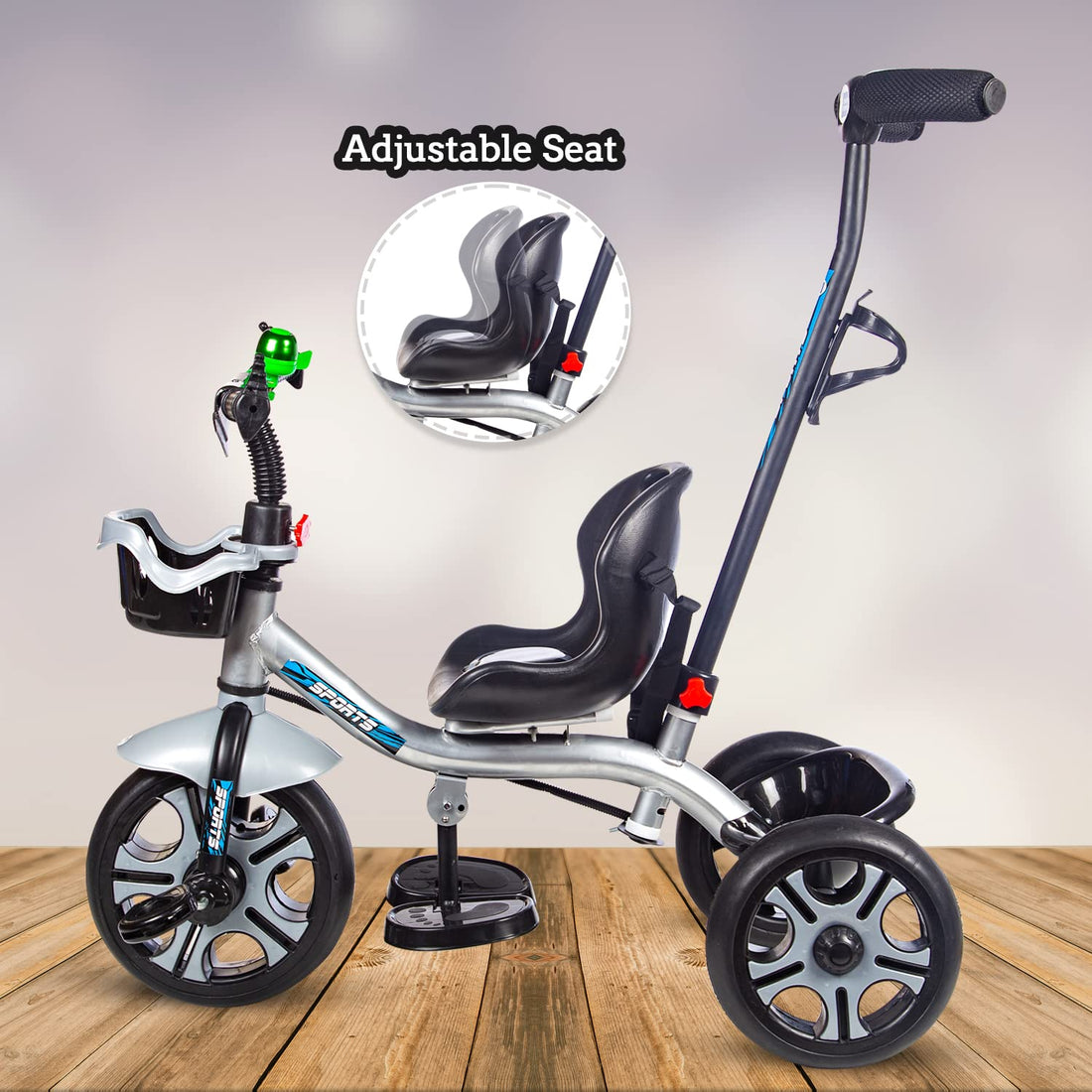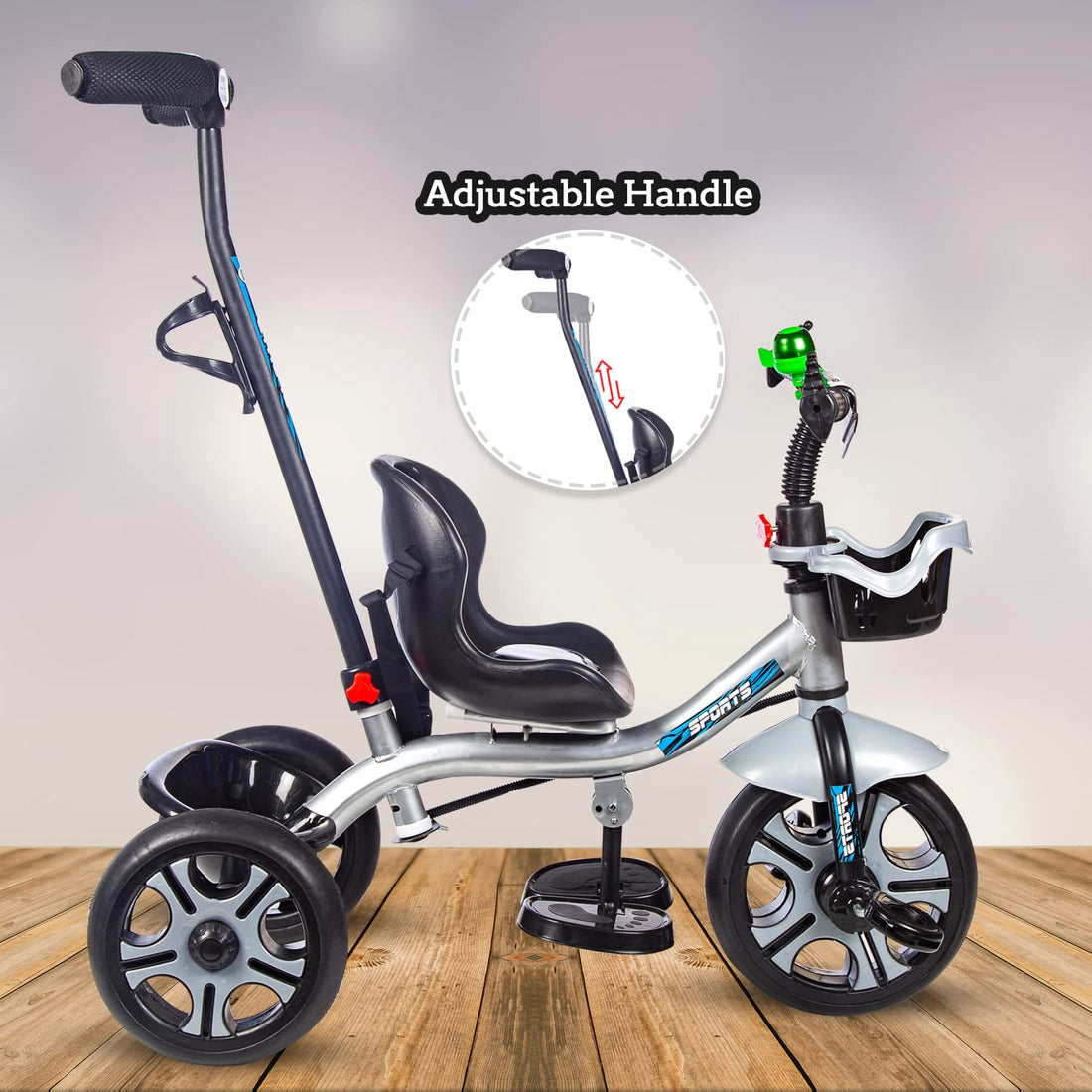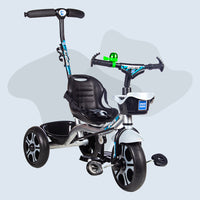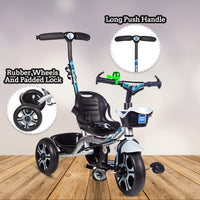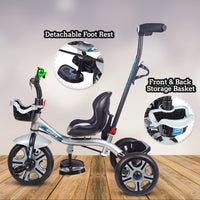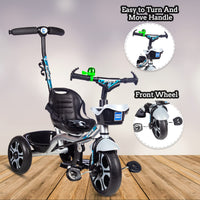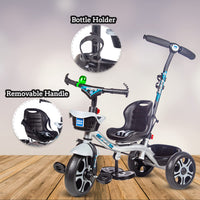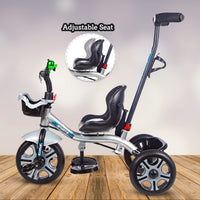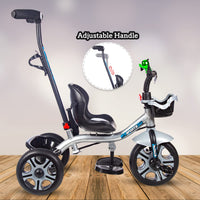 Mee Mee Premium Baby Tricycle with Adjustable Parent Handle & Cushioned Seat (Silver)
Experiencing the first taste of independence is always thrilling for your baby. With Mee Mee baby tricycle, you will add hours of fun to your child's play time. Along with independence and mobility, basic navigating concepts like steering, pedaling and directing can be introduced easily at an early age. The trike is equipped with a parental control handle, so you can maneuver your kid while your kid pedals. 
• The easy to ride baby tricycle with push handle is made from high quality materials that are safe and extremely reliable.

• The tricycle comes with wide, premium build quality, sturdy wheels and a rubber grip that provides optimum stability to ensure you have fun without the fear of falling.

• The comfortable seating arrangement makes pedalling easy.

• Easy-to-hold handles and smooth surface pedals. Long push handle that allows parents to help toddlers roll along, which can be easily removed.

• Equipped with spacious basket at the front and back to carry his/her special toys.
• Carefully assemble the tricycle and check the assembly thoroughly before introducing it to your kid.

• Follow the manual instructions provided with the packaging closely for assembling the trike.

• For assembling and other queries, contact Mee Mee Customer Care at 8080335566 via call or whatsapp