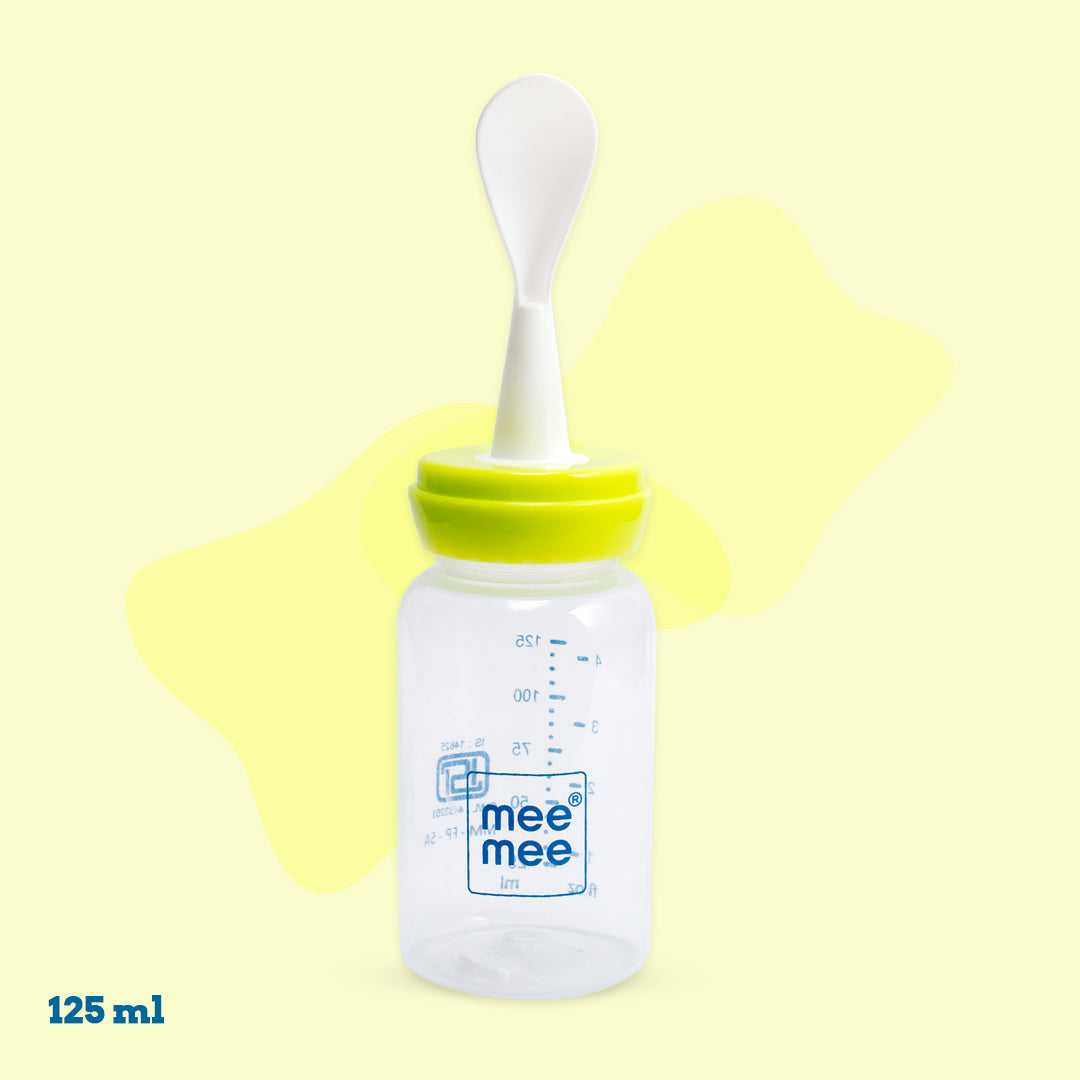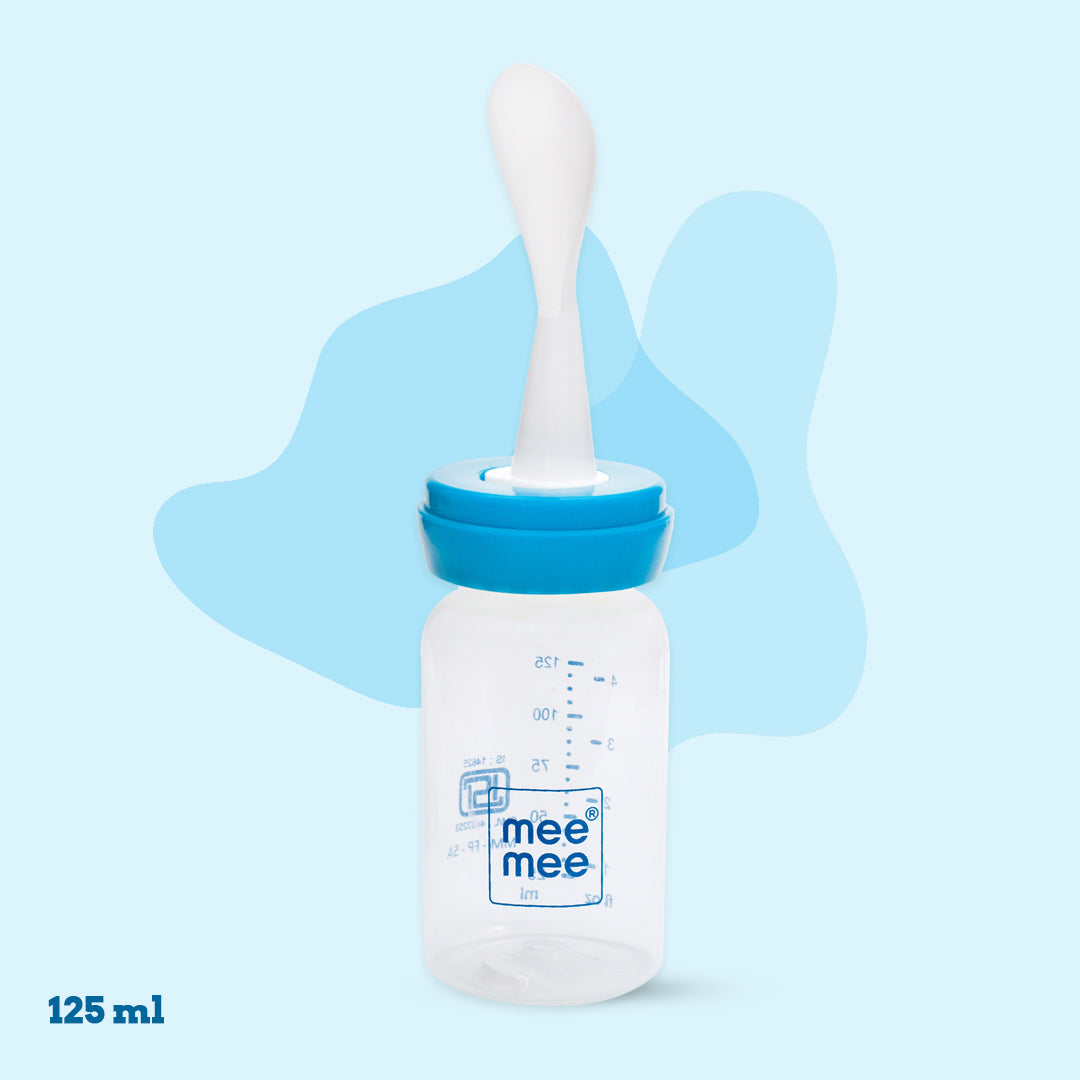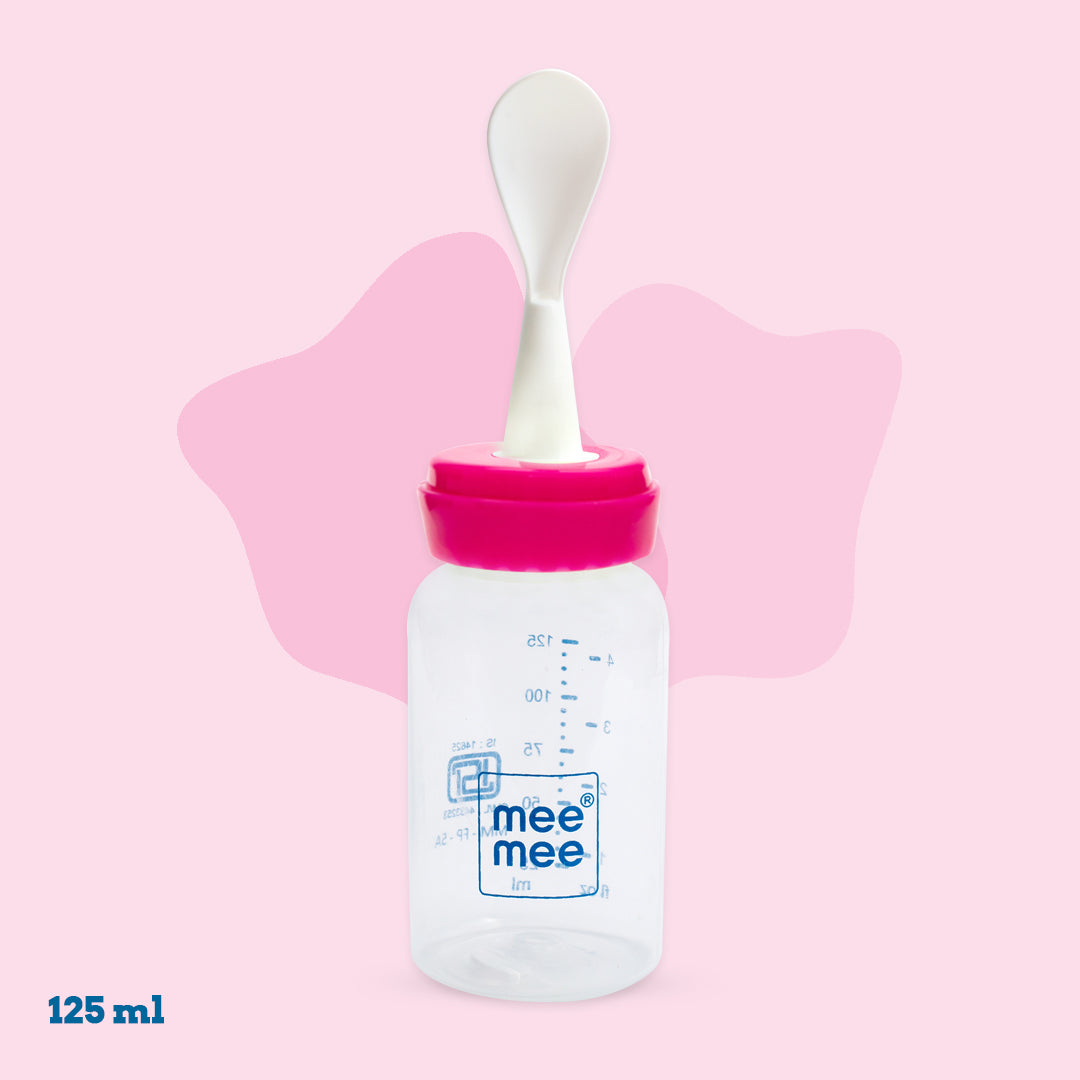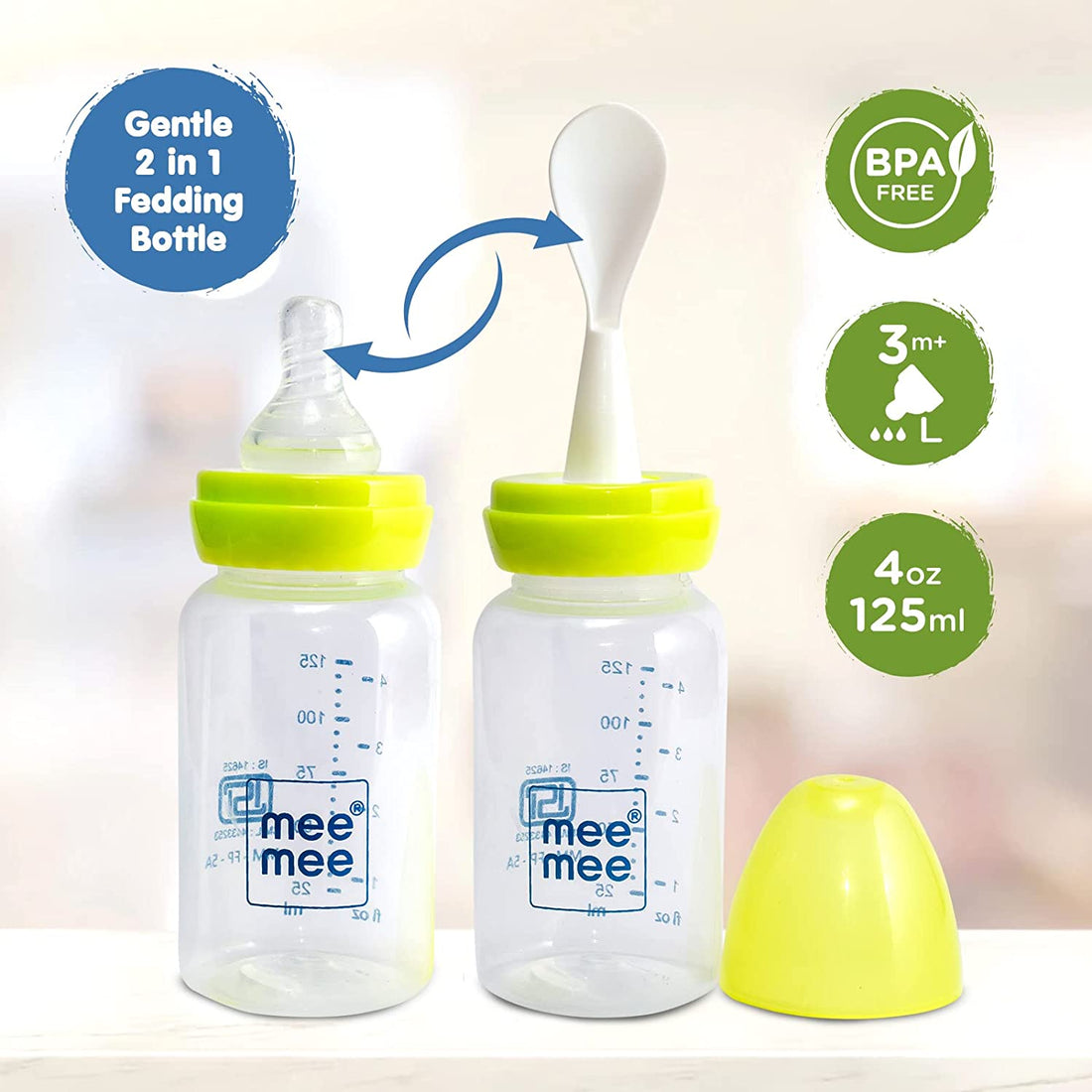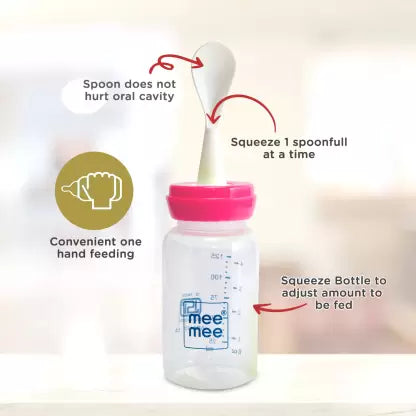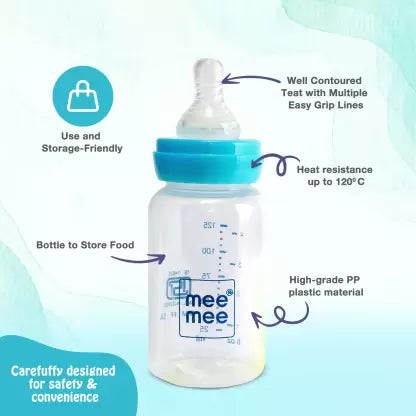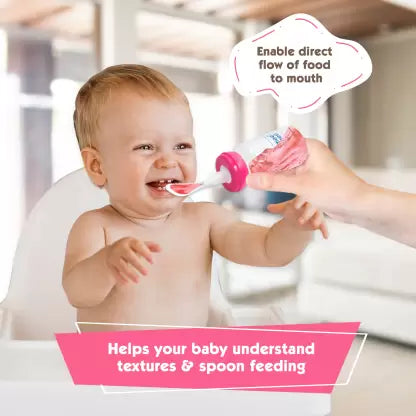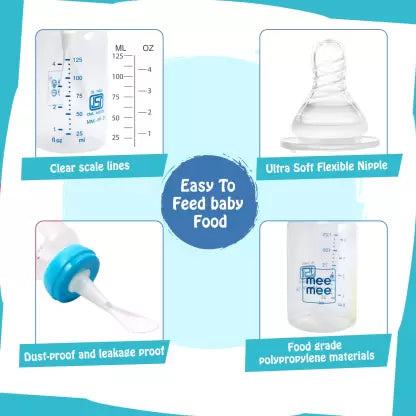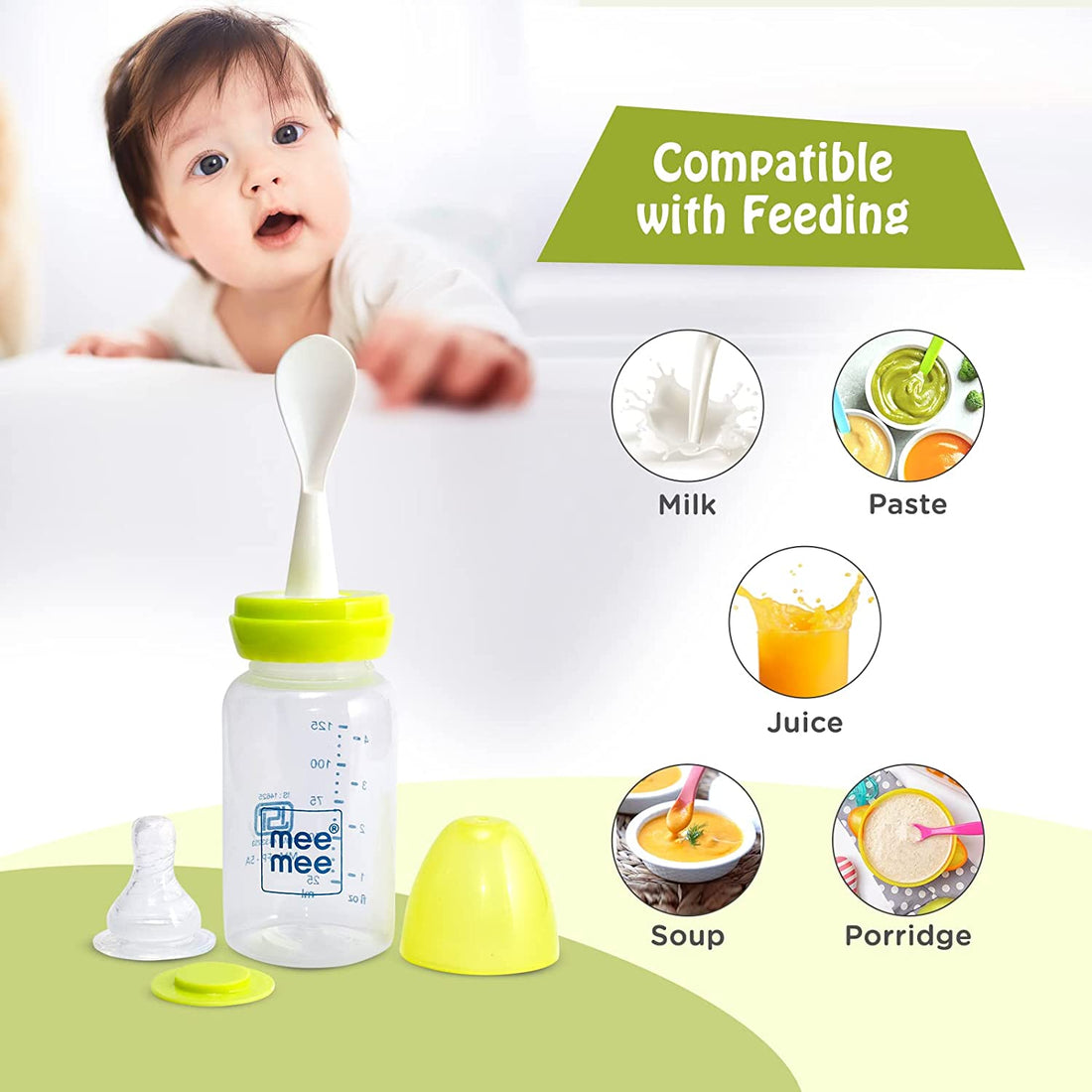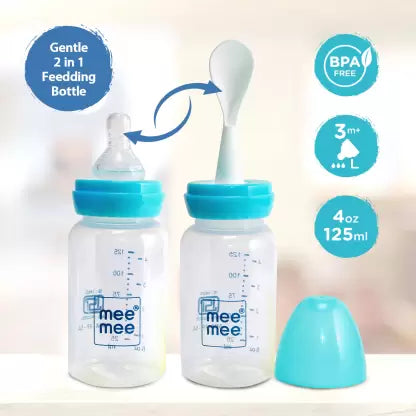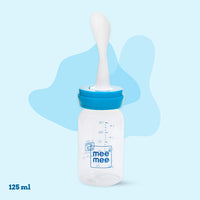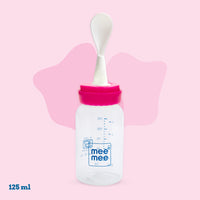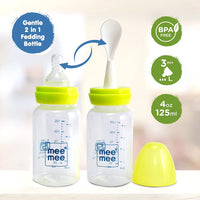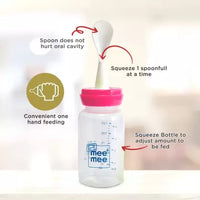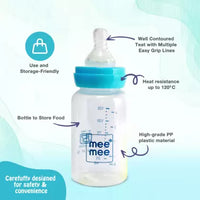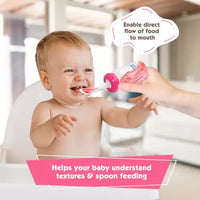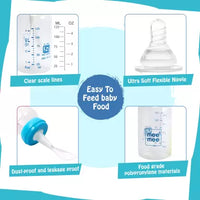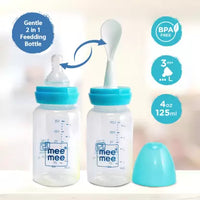 Mee Mee 2 In 1 Baby Feeding Bottle With Detachable Spoon (125ml)
When your baby explores other foods and drinks apart from breast milk, he/she learns to be independent. Mee Mee 2 in 1 Feeding Bottle with Spoon eases this transition from breastfeeding to weaning so that your baby can easily explore a variety of fruits, liquids, and semi-solid foods. You can switch from bottle feeding to spoon feeding and back as per the convenience of your kid. Easy to wash and assemble, this travel friendly feeder is the perfect travel companion.
• Made of BPA free and food grade polypropylene plastic materials for safety, durability and zero-toxicity

• Complies with BIS, FDA and other international standards of safety and hygiene

• Spoon has round and smooth edge thus perfectly designed for your little one's mouth

• Can be used to feed juices, semi-solid foods, and other liquids with quick one hand feeding

• Easy to squeeze bottle with removable spoon make feeding simple, precise and mess-free

• Easy to clean, use and sterilize and compact enough to carry in a diaper
• Care: Wash every part of the bottle and spoon thoroughly before and after every use, preferably with the Mee Mee Liquid Cleanser, Mee Mee Bottle Brushes and water. Sterilize using Mee Mee Steam Sterilizers

• Always check the temperature of the food before feeding.

• Do not microwave

• Do not allow your little one to walk, crawl or run with the bottle

• Parental supervision is advised at all times

• Recommended age group: 6 months +
Try feeding soups and juices first so that your baby is familiar with the spoon and then move to semisolids.