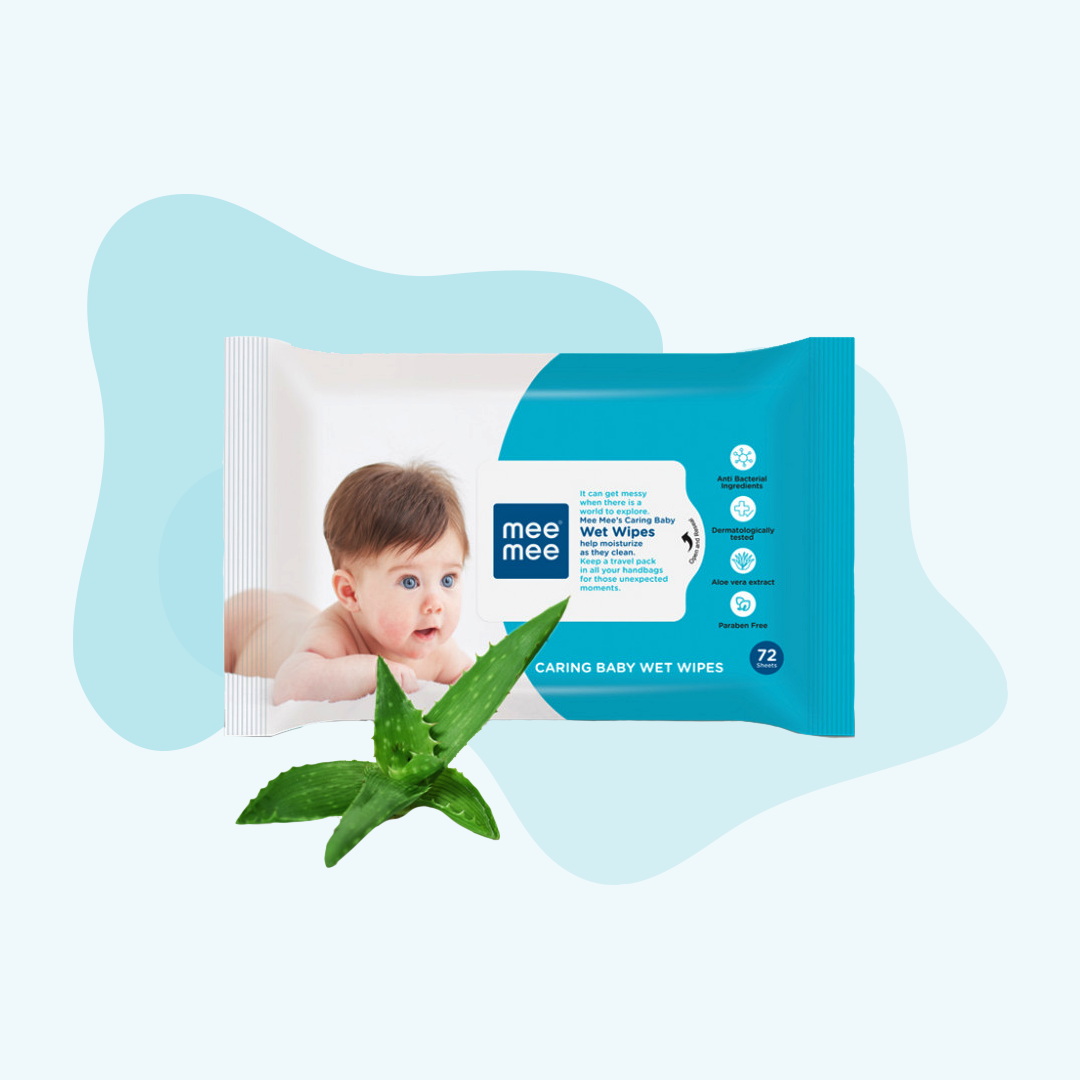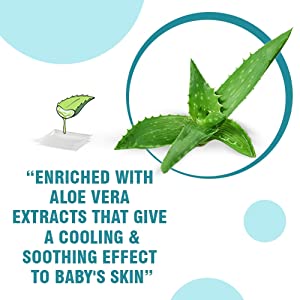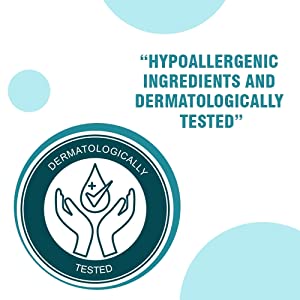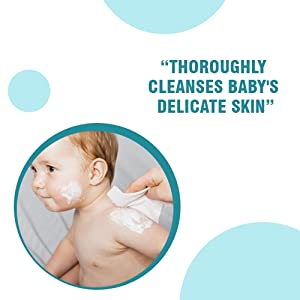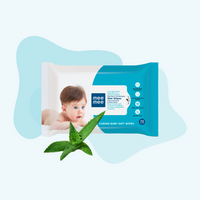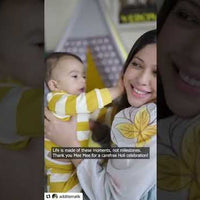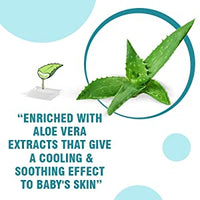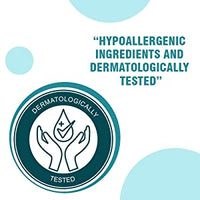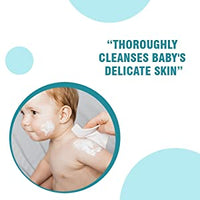 Mee Mee Caring Baby Wet Wipes With Aloe Vera Extracts (72 pcs) | Parabens Free
We're here for all your messy affairs. That's right. We keep you clean, soft and happy. And to make sure we are gentle on your skin, we are non-toxic and hypoallergenic. Just use us for every diaper change and soak up the calming goodness of Aloe Vera.
Diaper change can often tend to be a messy affair. But your baby will soon be potty trained and you will be a proud parent! Till then Mee Mee Caring Baby Wet Wipes are a handy way to keep your baby refreshed and clean easily. Non-toxic and hypoallergenic, the wipes are entirely safe for everyday use. Regular wipe down with a diaper change keeps your baby fresh and comfortable which means uninterrupted happy moods.
Made of spunlace and non-woven fabric, Mee Mee Caring Baby Wipes are thick to make cleaning up easy and efficient. Enriched with the goodness of Aloe Vera, they also moisturize as they clean. 100% bacteria and alcohol free, our wipes are manufactured as per the international norms of safety and hygiene to deliver the best for your baby.
• The Mee Mee baby wipes are made of spunlace and non-woven fabric, making cleaning quick and convenient.

• The baby wipes are infused with Aloe Vera for a natural and soothing scent that keeps you baby moisturised and fresh.

• Hypoallergenic and alcohol-free which is gentle on your baby's skin

• The antibacterial properties of the baby wipes keeps your baby sanitised all day.

• Compact packaging with resealable sticker makes it easy to travel with.
• Quantity: 72 pulls

• Dimensions: 150mm x 200mm

• Store in a cool, dry place, away from direct sunlight, preventing them from drying out.

• Dispose off the wipes responsibly in waste bins. Do not flush. For external use only.