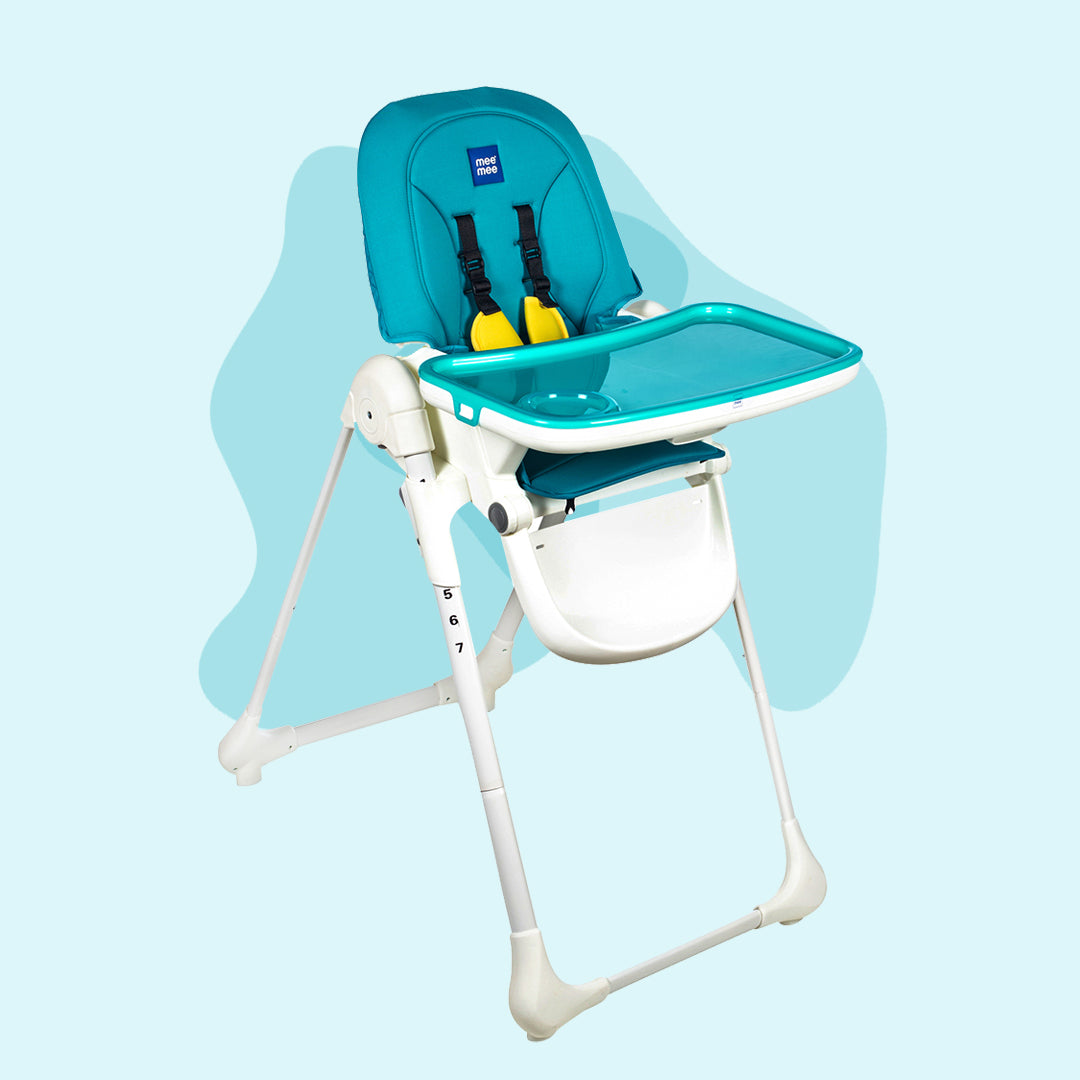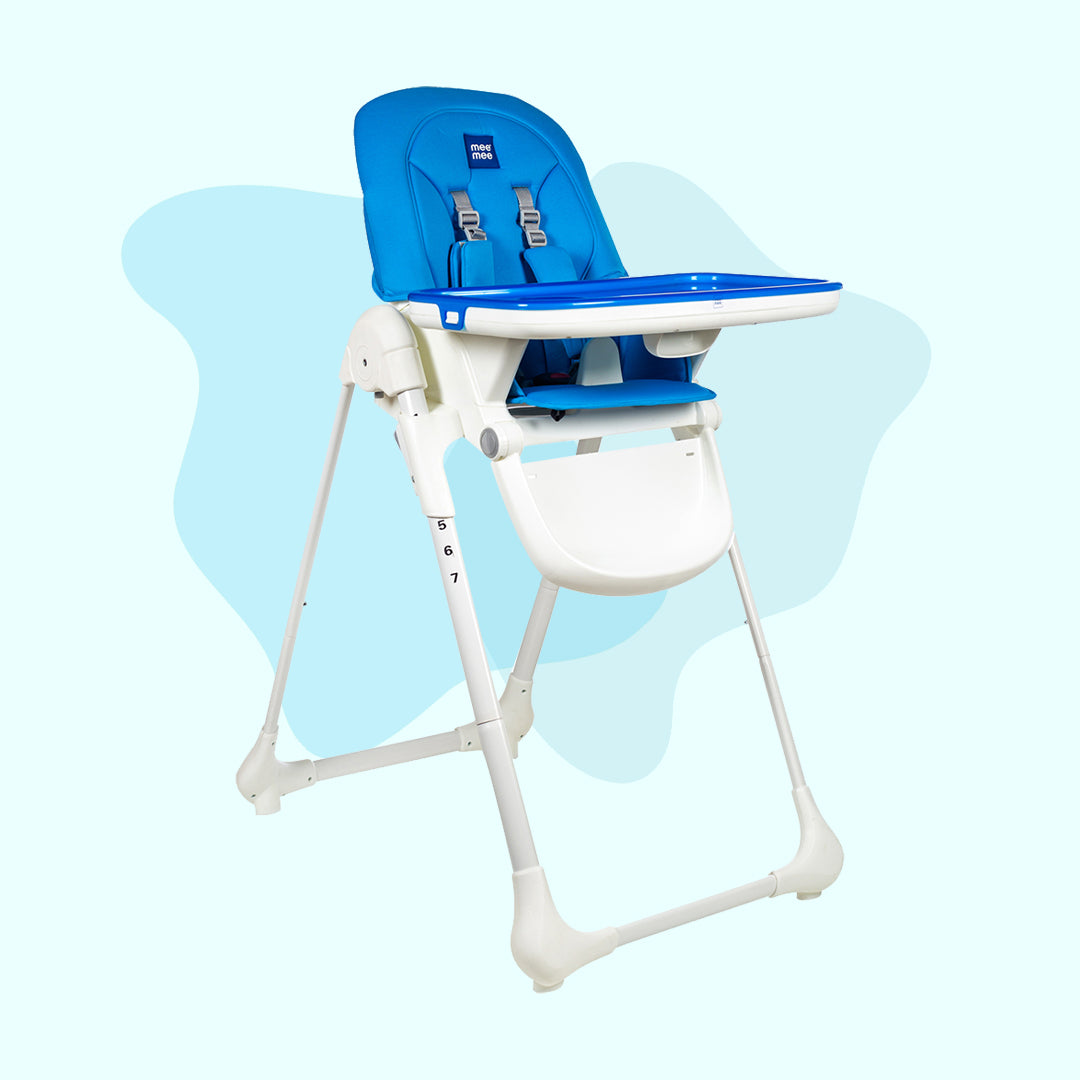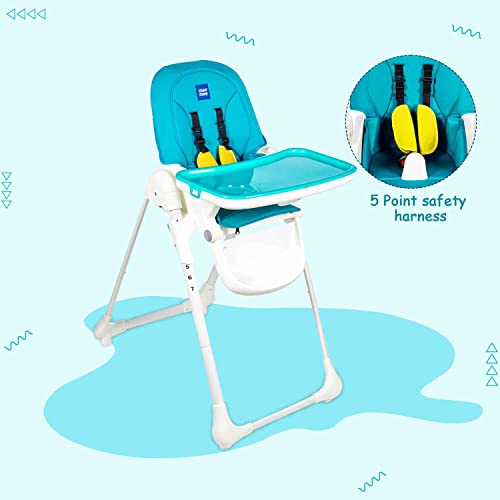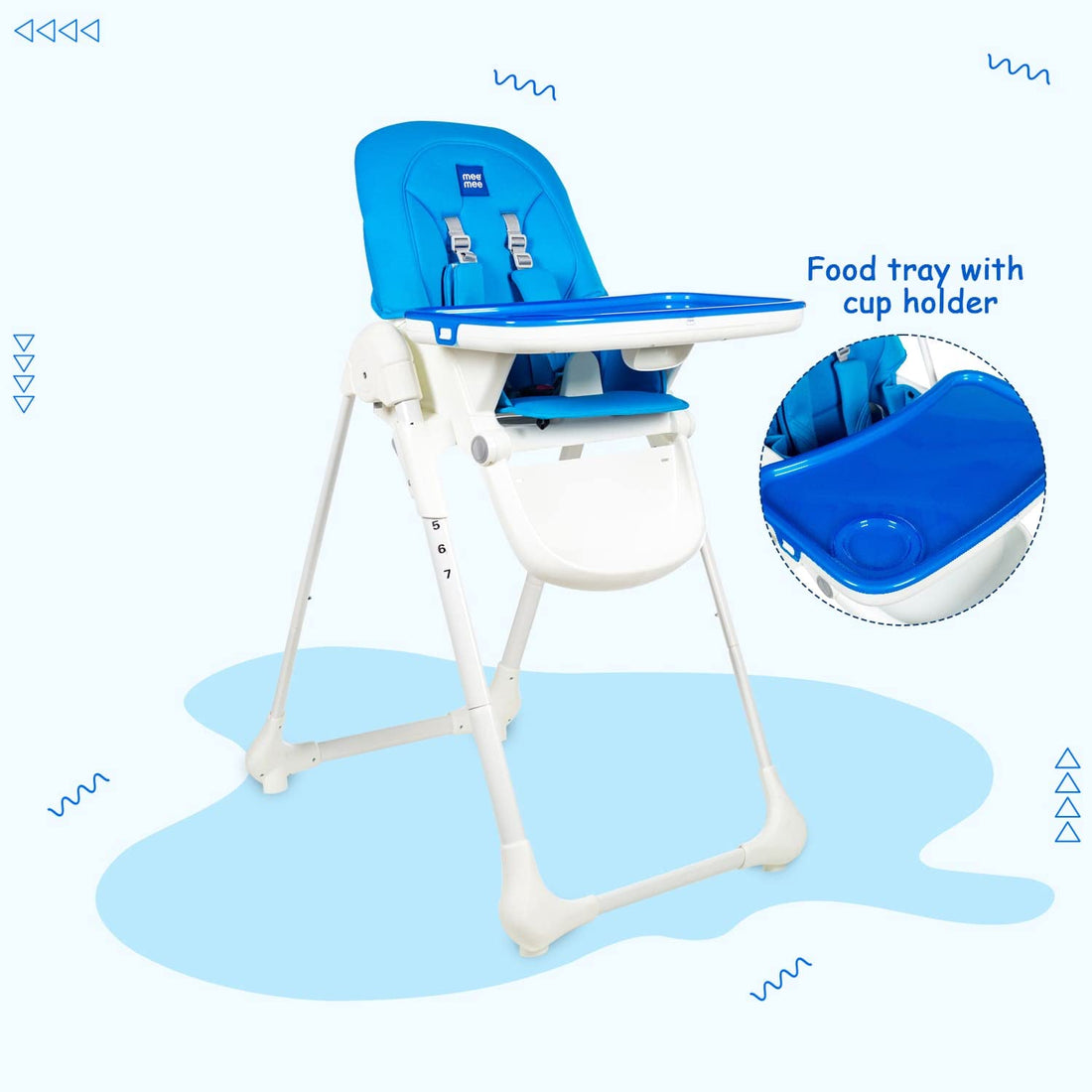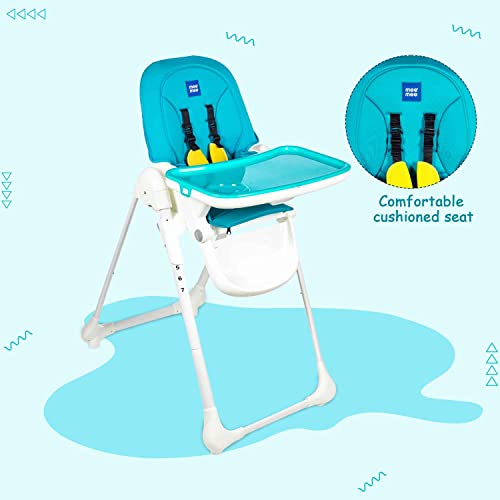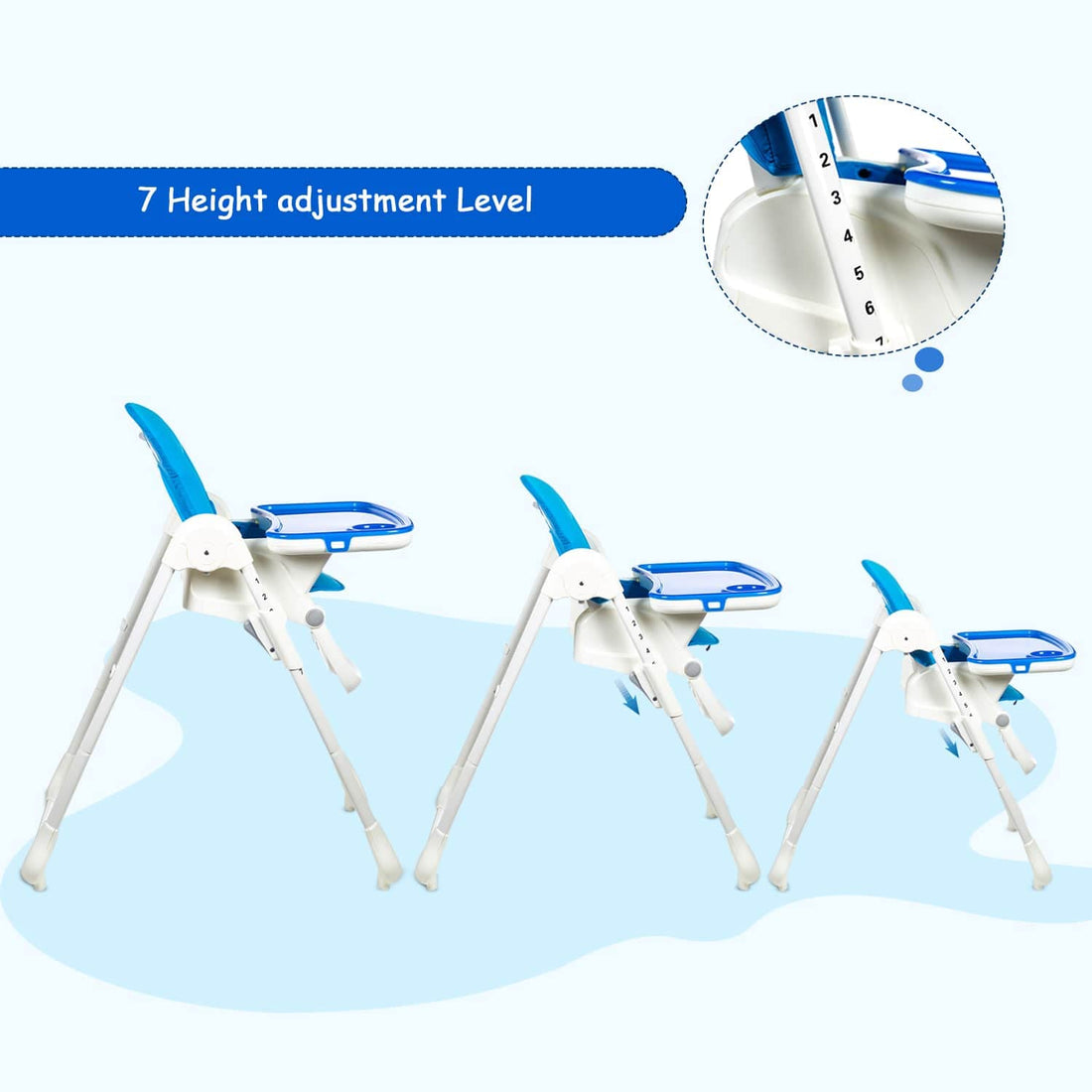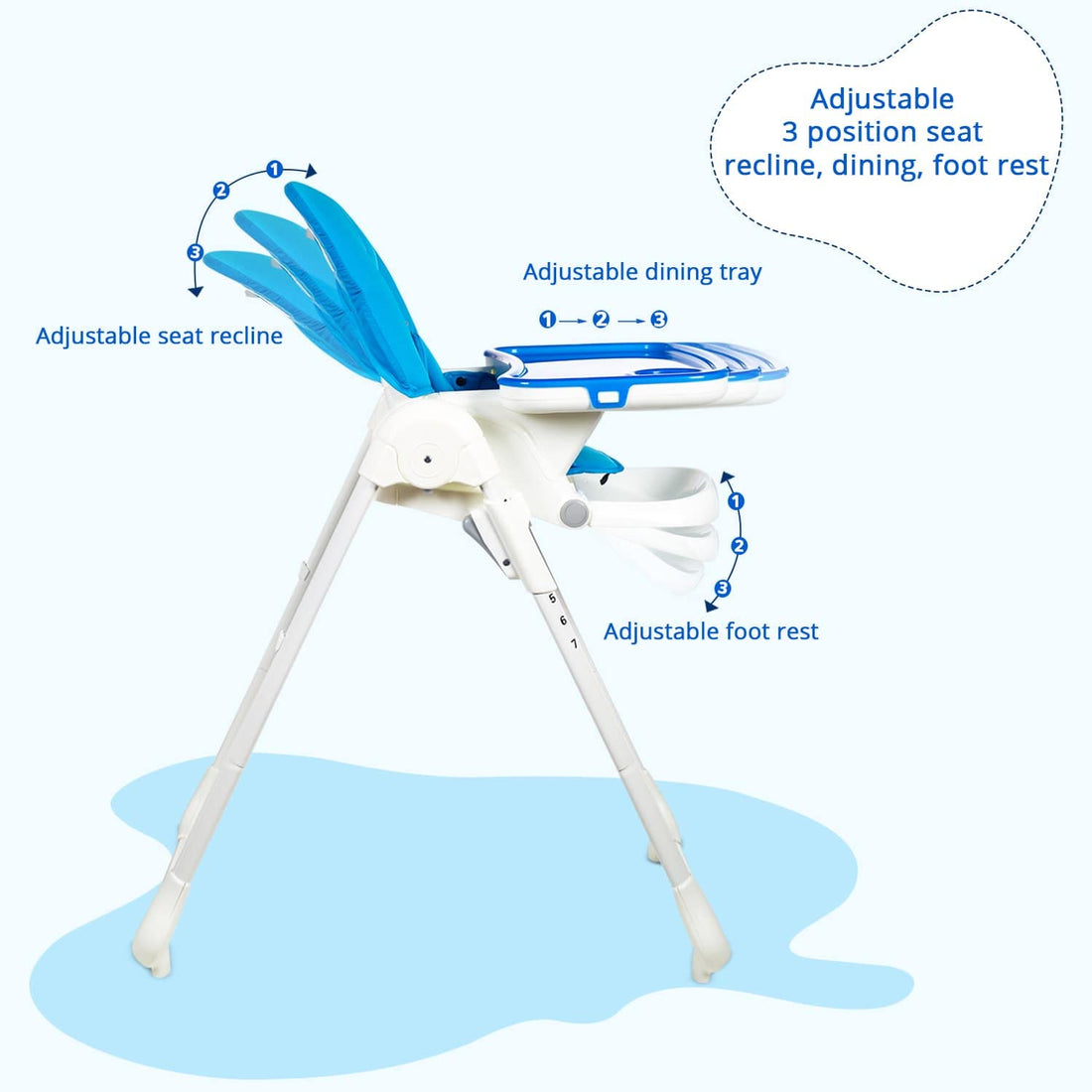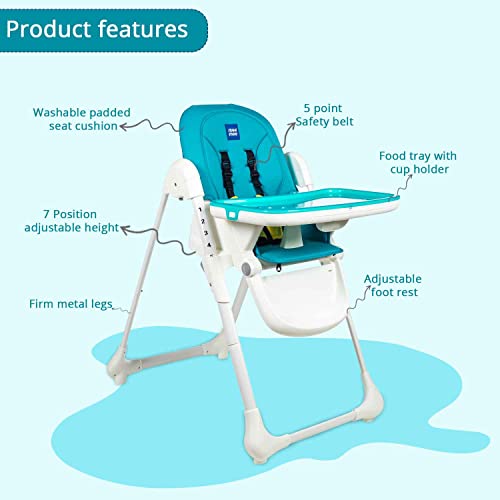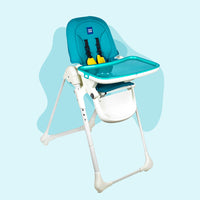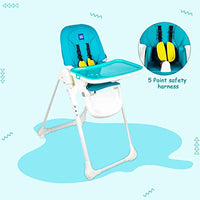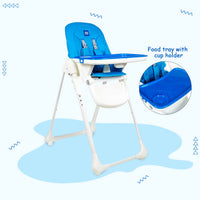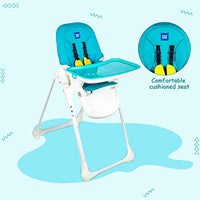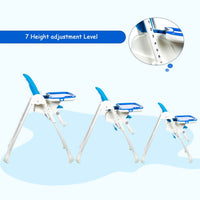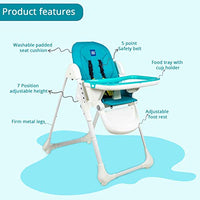 Mee Mee Advanced Premium Baby High Chair with 7 Adjustable Height, Multi Position Recline & Feeding Tray
Mee Mee Baby High Chair is a perfect spot for your little one to have their own space and let loose without any inhibitions. Whether they are munching on some food, playing or getting creative with their artwork, this high chair ensures your baby is always comfortable. Its compact design and easy folding feature make it convenient to store in small spaces while its self-standing feature makes it easy to keep away when not in use.
In addition to being a great bonding experience, having your baby sit at the table during mealtime is an excellent early learning habit. That's why we offer high chairs with adjustable height that allows you to feed your little ones everywhere in the house, while you are on the sofa or on in the kitchen. We've designed them with safe materials and a secure safety belt to ensure your child's safety. Our high chair grows with your child, accommodating them from babyhood to toddlerhood and beyond, making it perfect for weekend outings as well. With a padded cover, your little ones will be comfy throughout their mealtime.
• Made of premium international quality that is non-toxic and sturdy. All components have been carefully tested for safety, durability and maximum comfort.

• Adjustable Height and Recline settings allows you to use this high chair for your baby for multiple activities all throughout the day.

• Quick folding feature that lets you store your high chair at a moment's notice

• Large spacious seat that allows your kid to use the high chair up till the age of 5

• Equipped with adjustable 5 point safety harness belt, adjustable feeding tray with cup holder

• Comfortable cushioned seat to keep your baby comfortable for hours

• Perfect for other activities while you work besides your baby like reading, colouring etc

• Easy to wipe clean thus saving time and effort, Easy to assemble
• This product belongs to the A Star Series

• Carefully assemble the high chair and check the assembly thoroughly before introducing it to your kid.

• Clean the chair clean using Mee Mee wipes regularly. Use Mee Mee Liquid Cleanser for a thorough cleansing once a month.

• For assembling and other queries, contact Mee Mee Customer Care at 8080335566 via call or whatsapp
Use the multiple height feature to include your baby in high chair in different settings so that they are safe and yet a part of the family.