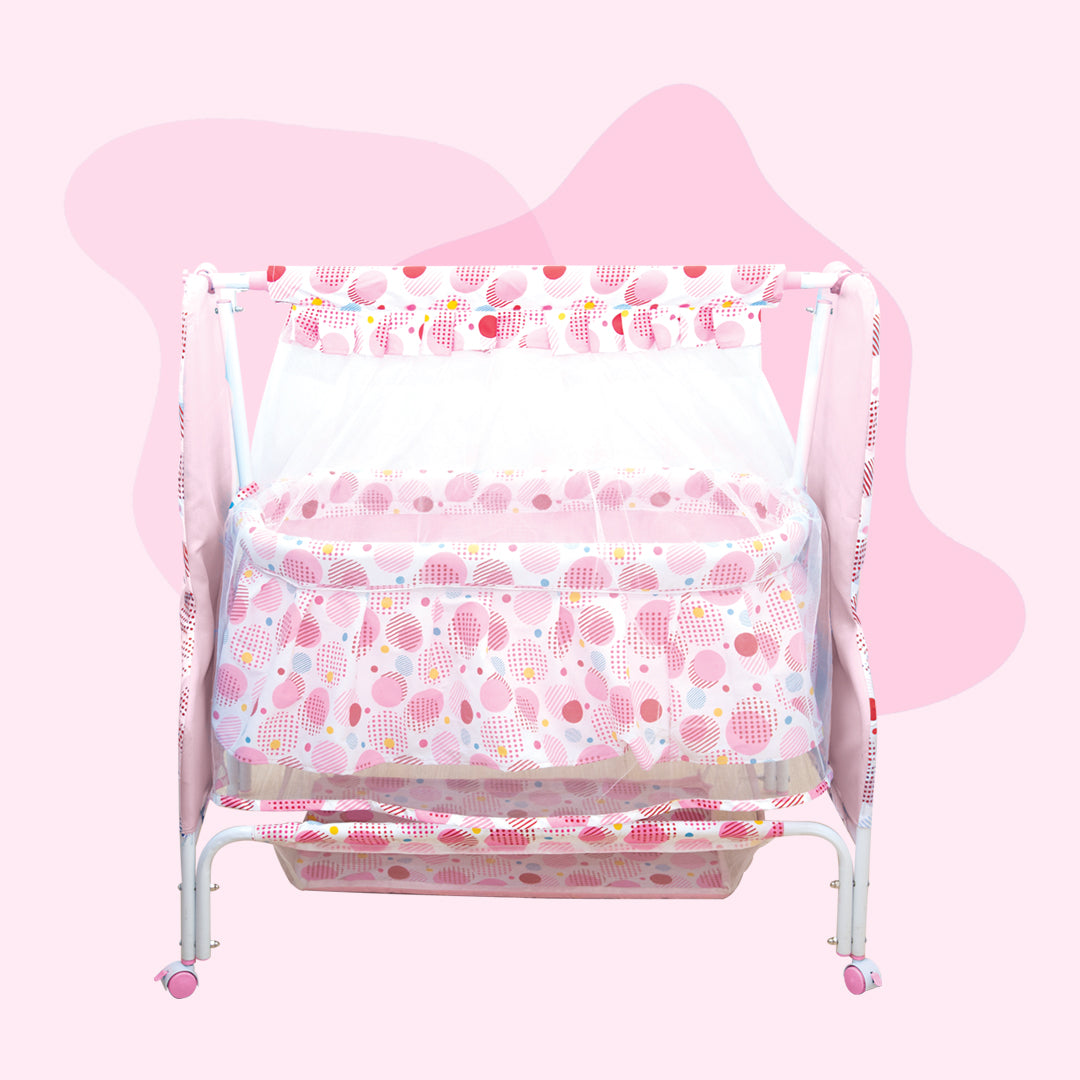 Mee Mee Baby Swinging Cradle with Mosquito Net & Storage Basket | Baby Cradle with Swinging Feature & Wheels
When you sleep your baby gently in the cradle and see him/her fall off to sleep peacefully, you're transported back
to your own childhood memories. Mee Mee Baby Swinging Cradle with Mosquito Net & Storage Basket lets your baby be cozy while allowing
him/her to have beautiful dreams. Made of premium quality metal, the swinging function helps your baby to fall asleep
by recreating the comforting rhythmic motion. it has a robust metal frame that provides excellent structural support, which provides a stable and shake-free structure, that does not rattle while moving the cradle.
• Made of premium quality metal that is safe, durable and adds to the beauty of your nursery.

• Helps to gently rock your baby to sound sleep with the rocking feature.

• Caster wheels render the cradle easy mobility which can be locked into still position to keep it from moving.

• Accompanied by a mosquito net so you can see your baby while he/she sleeps uninterrupted.

• Spacious bassinet bed wit soft padded mattress so that your baby was sleep relaxed and peacefully and comfortably.

• Easily attach your baby's favourite cot mobile or projector to this cradle to keep him/her calm and entertained.