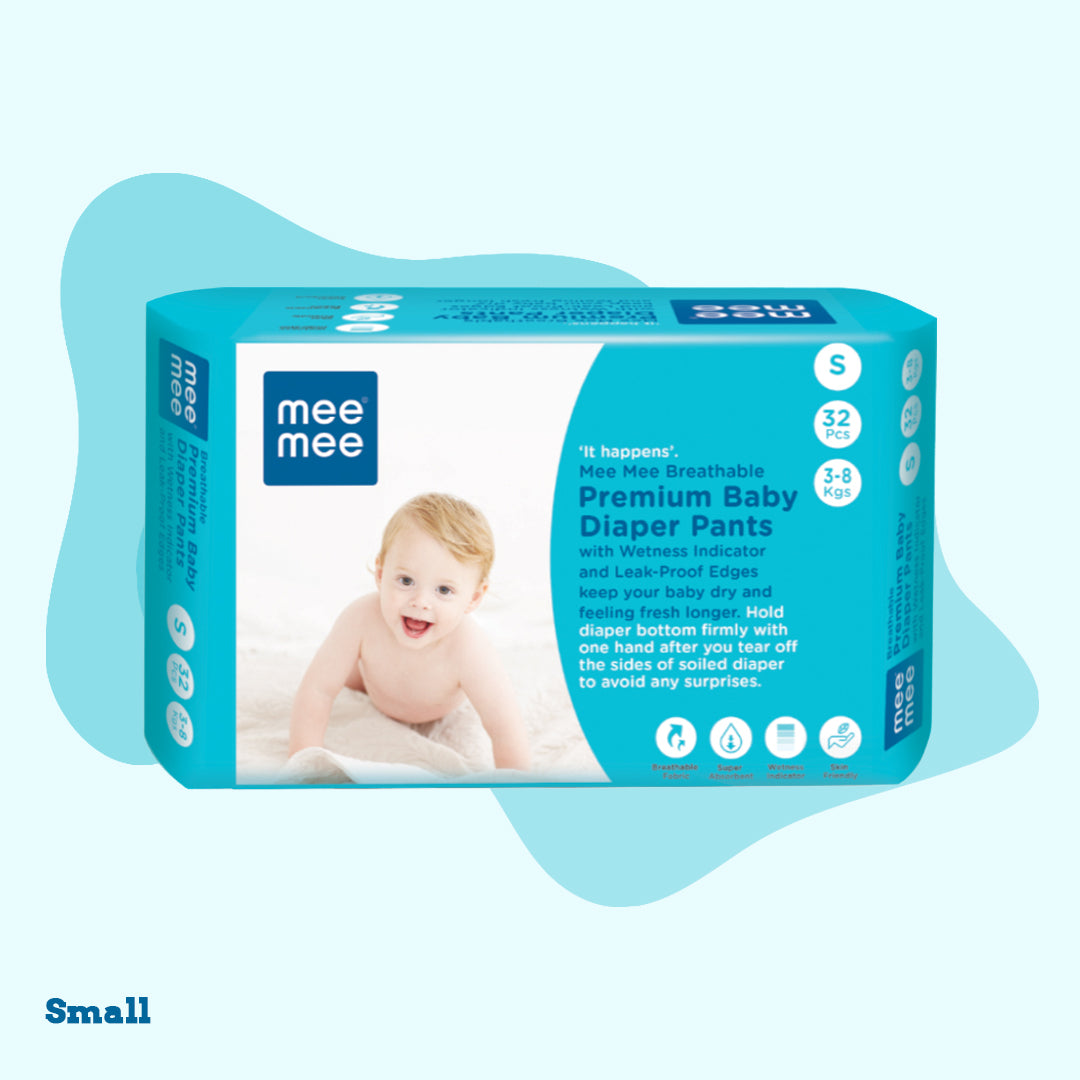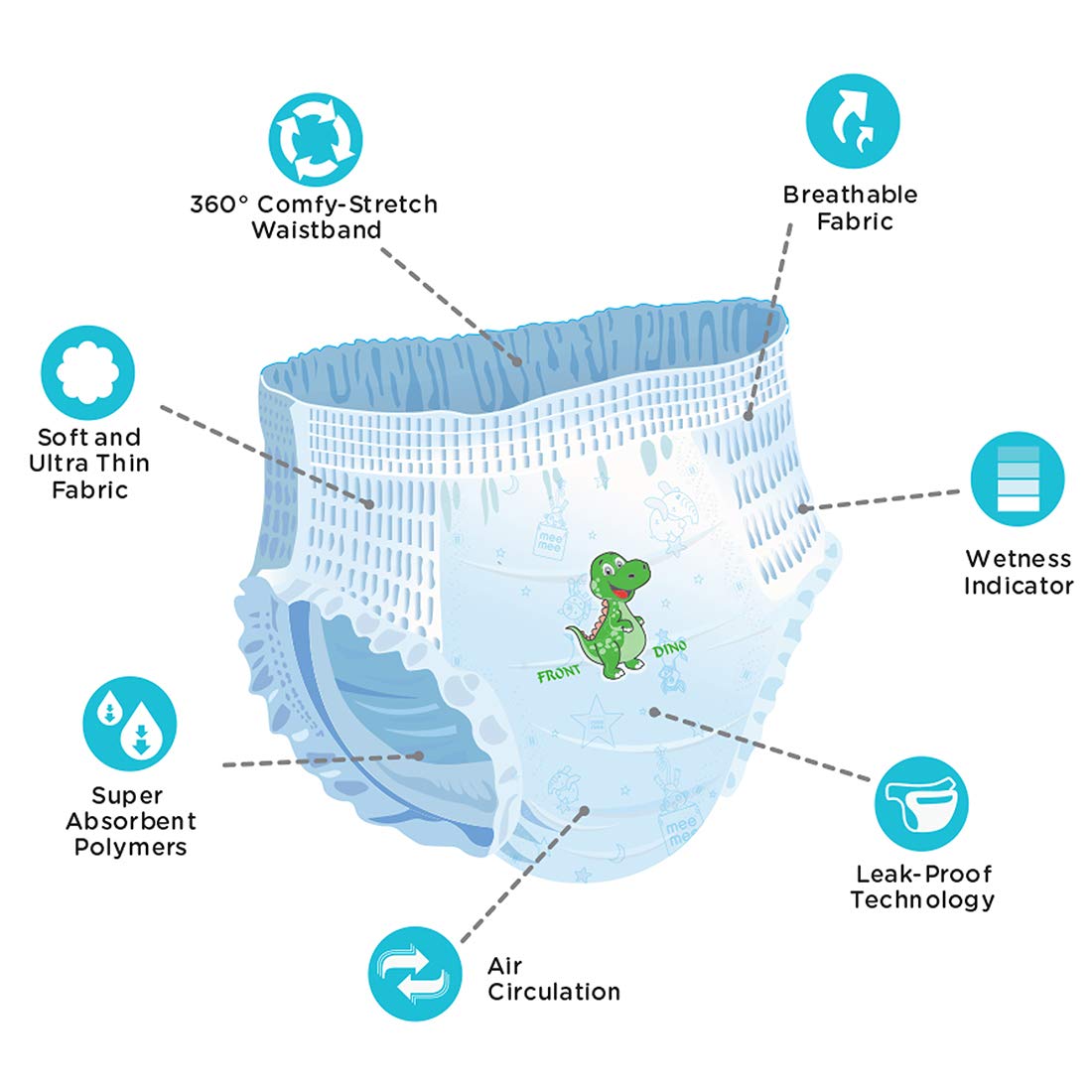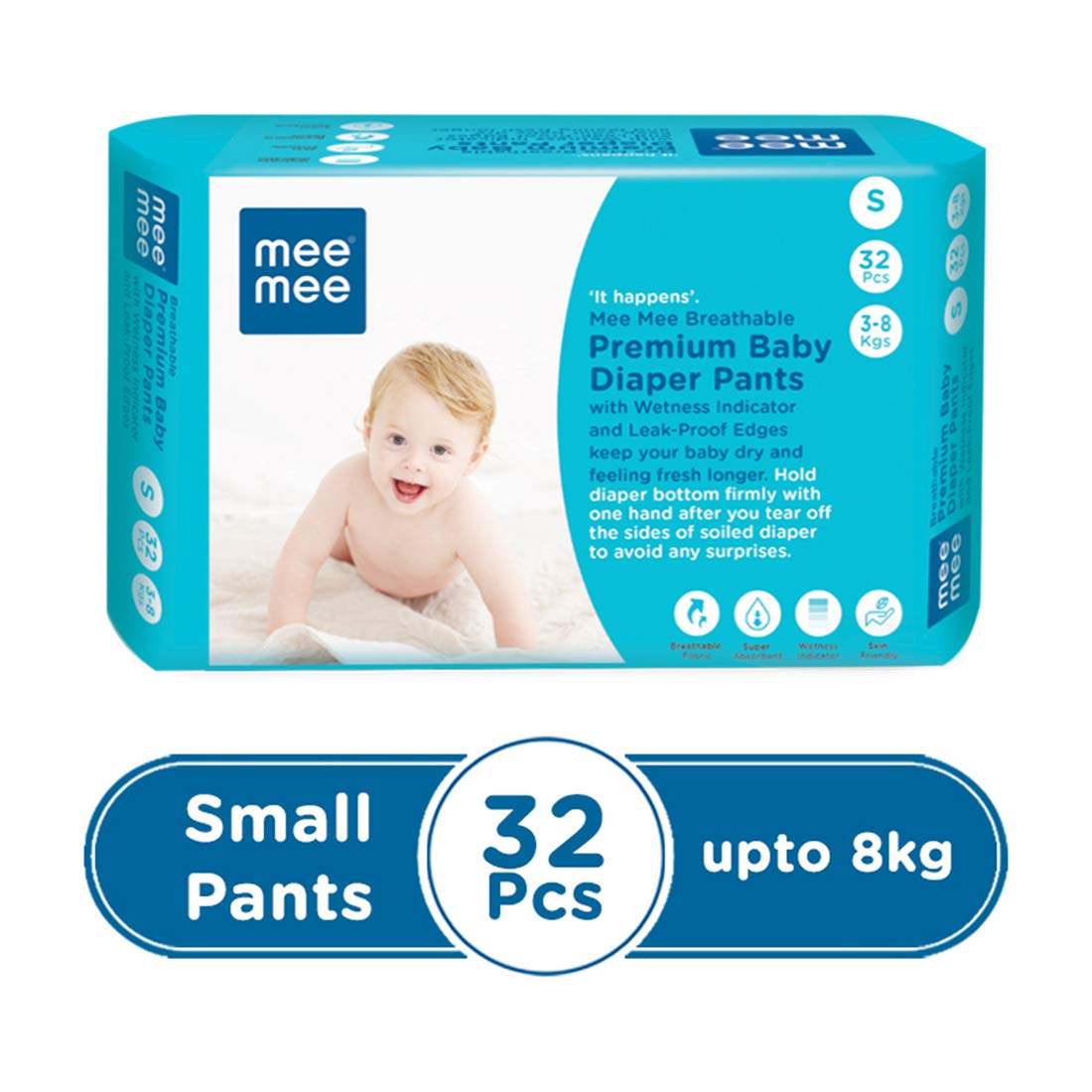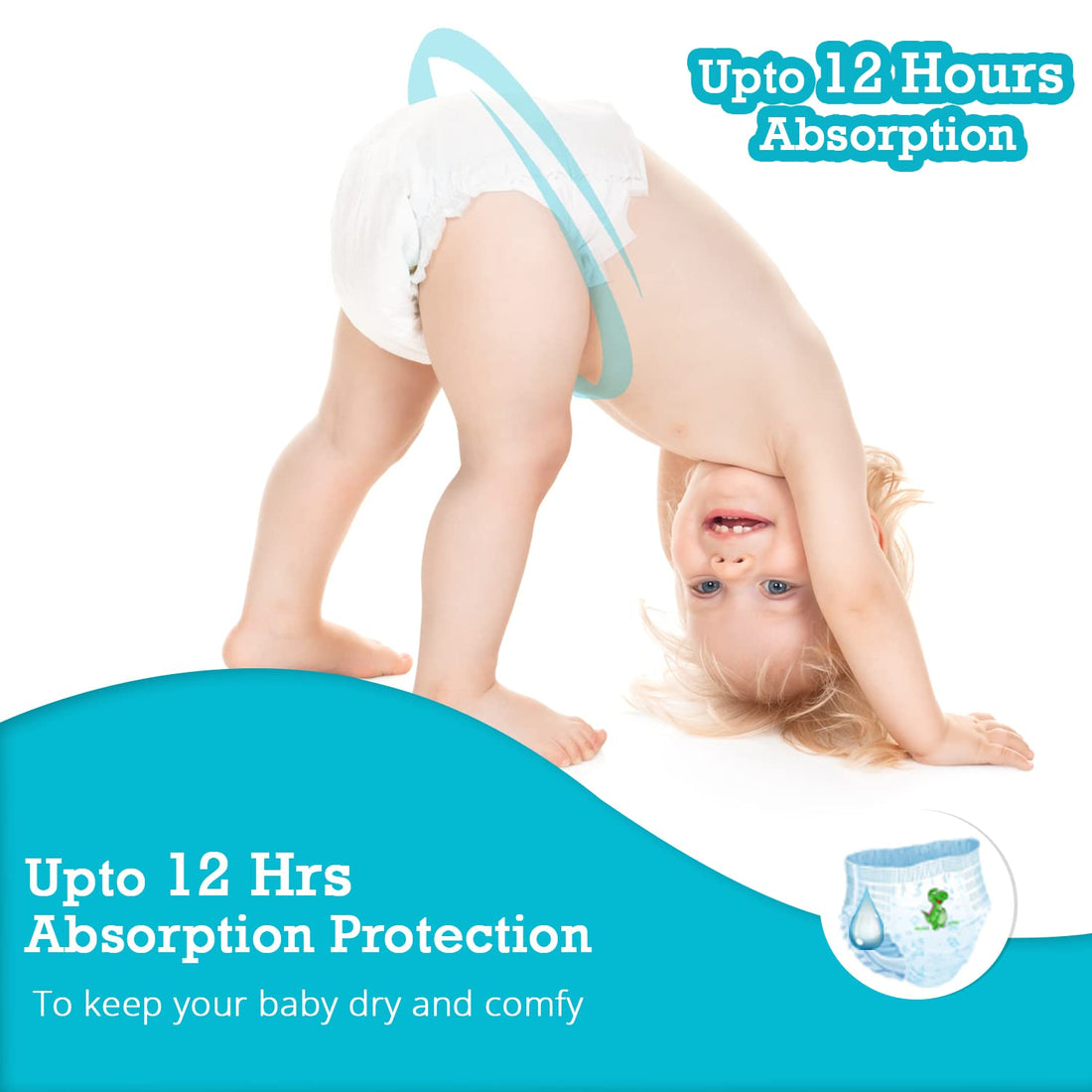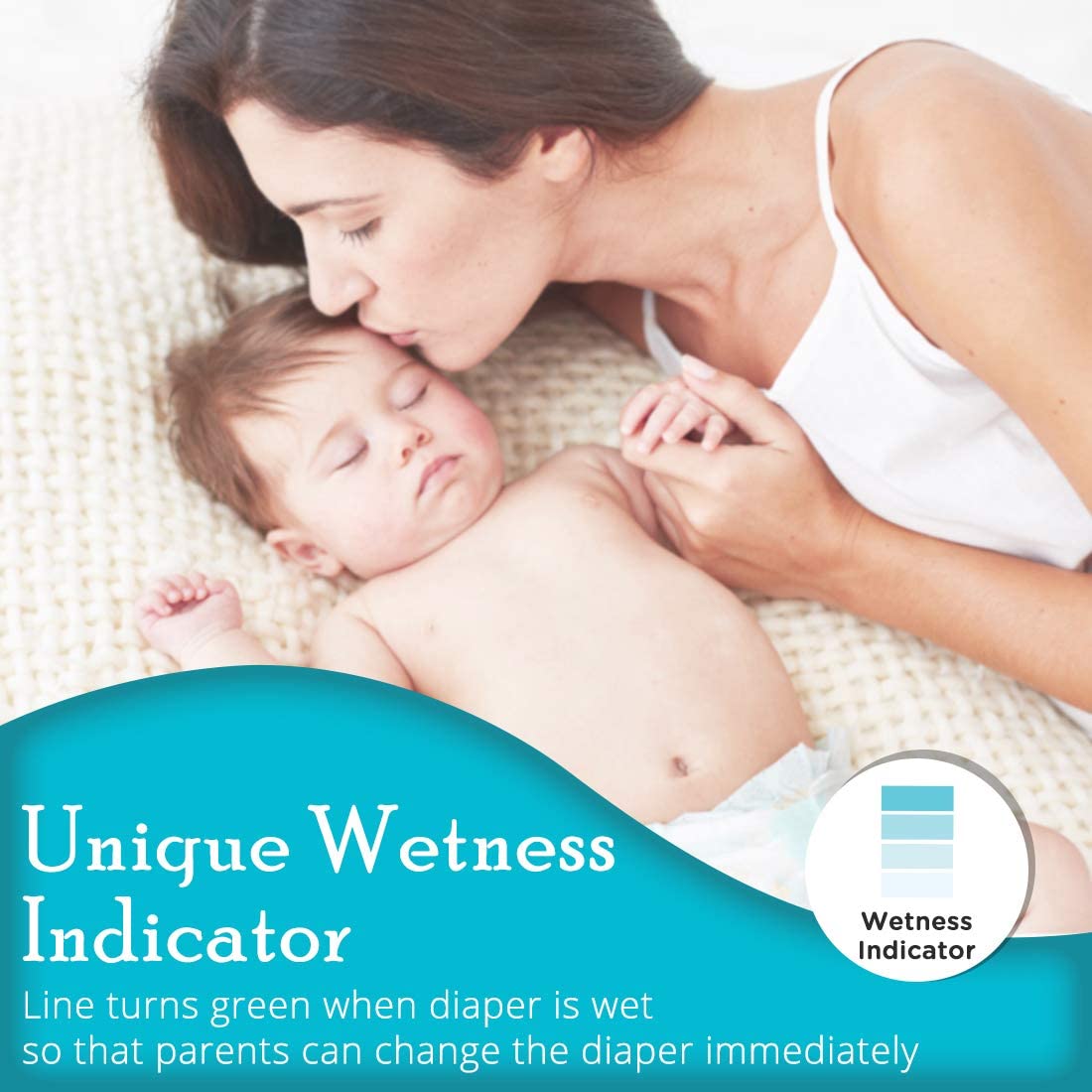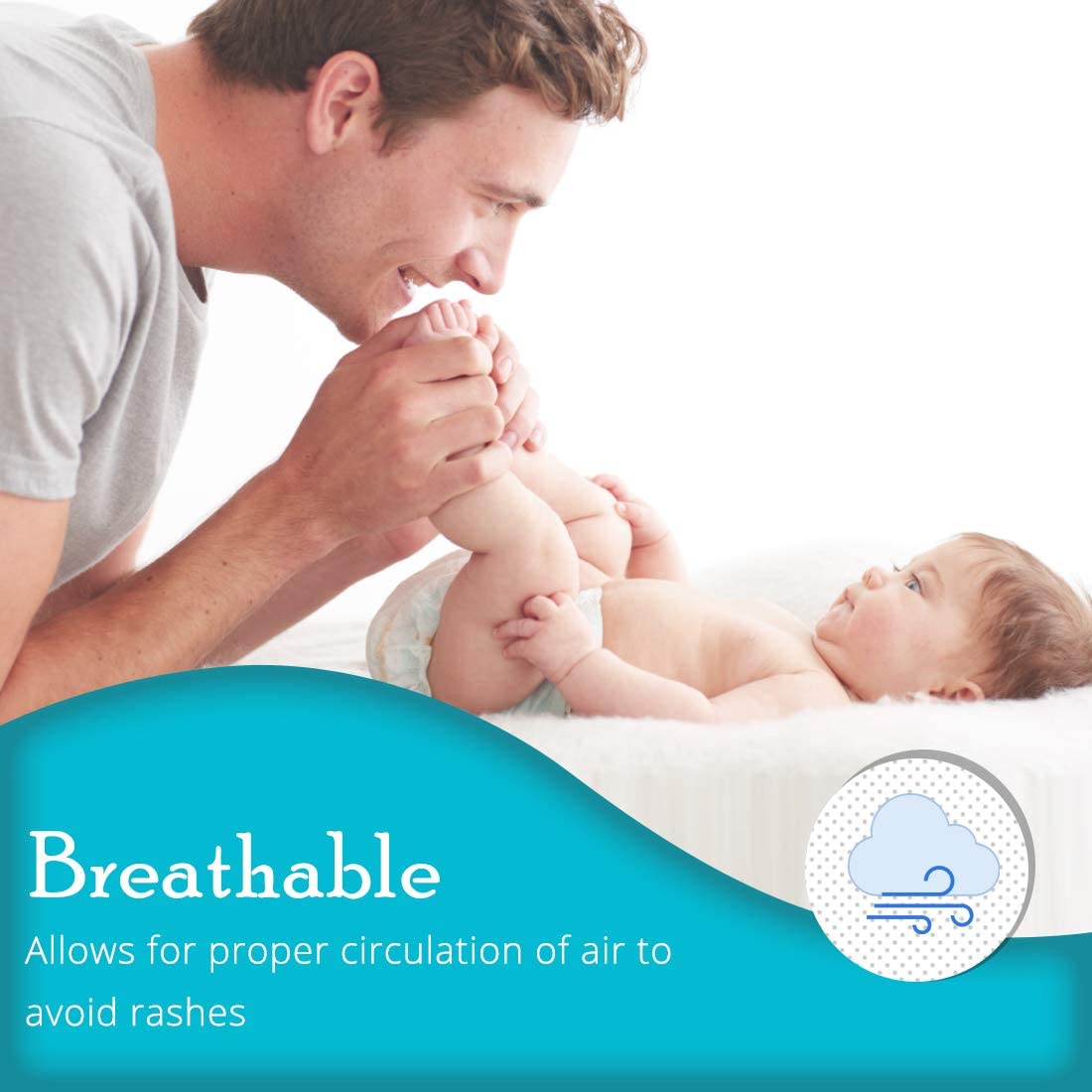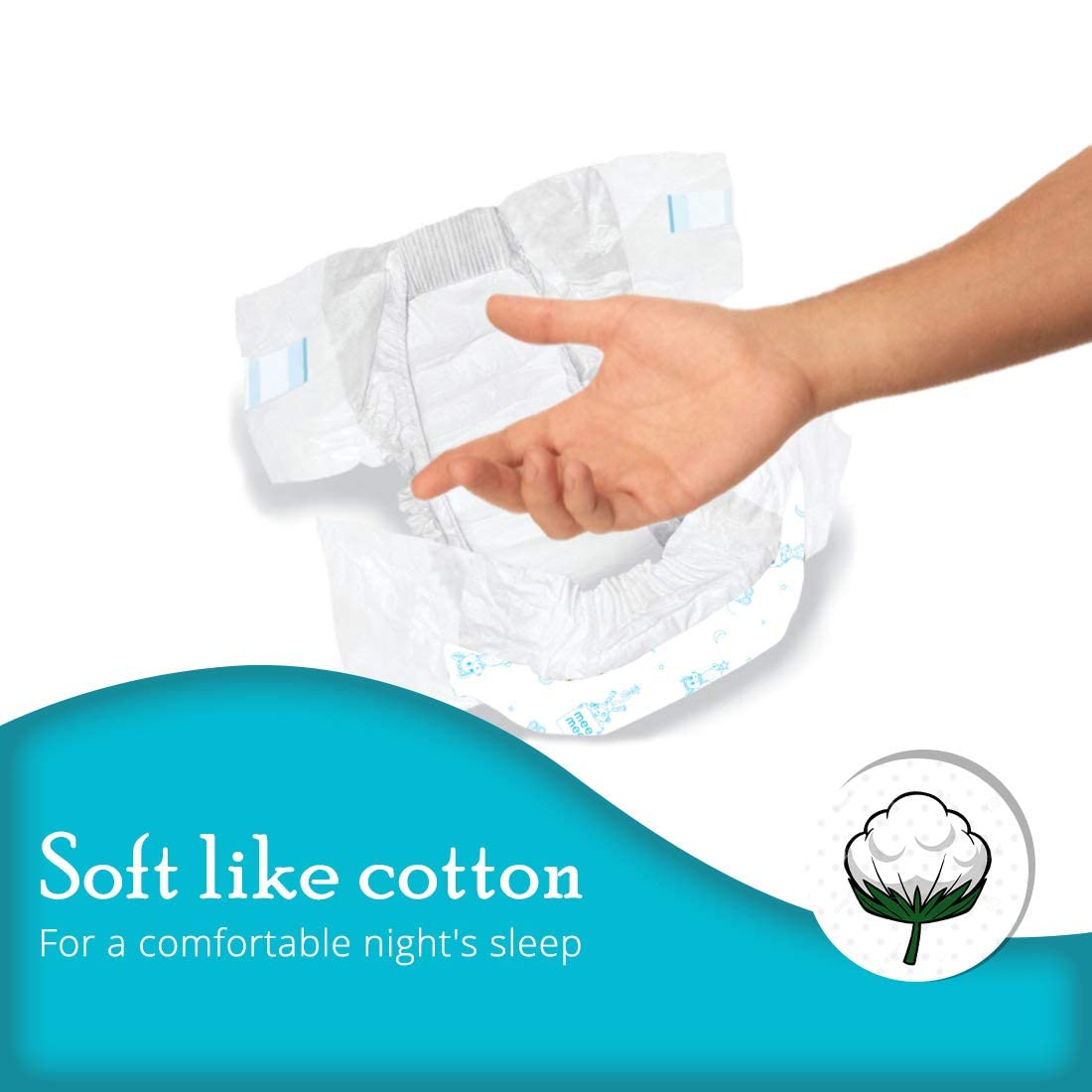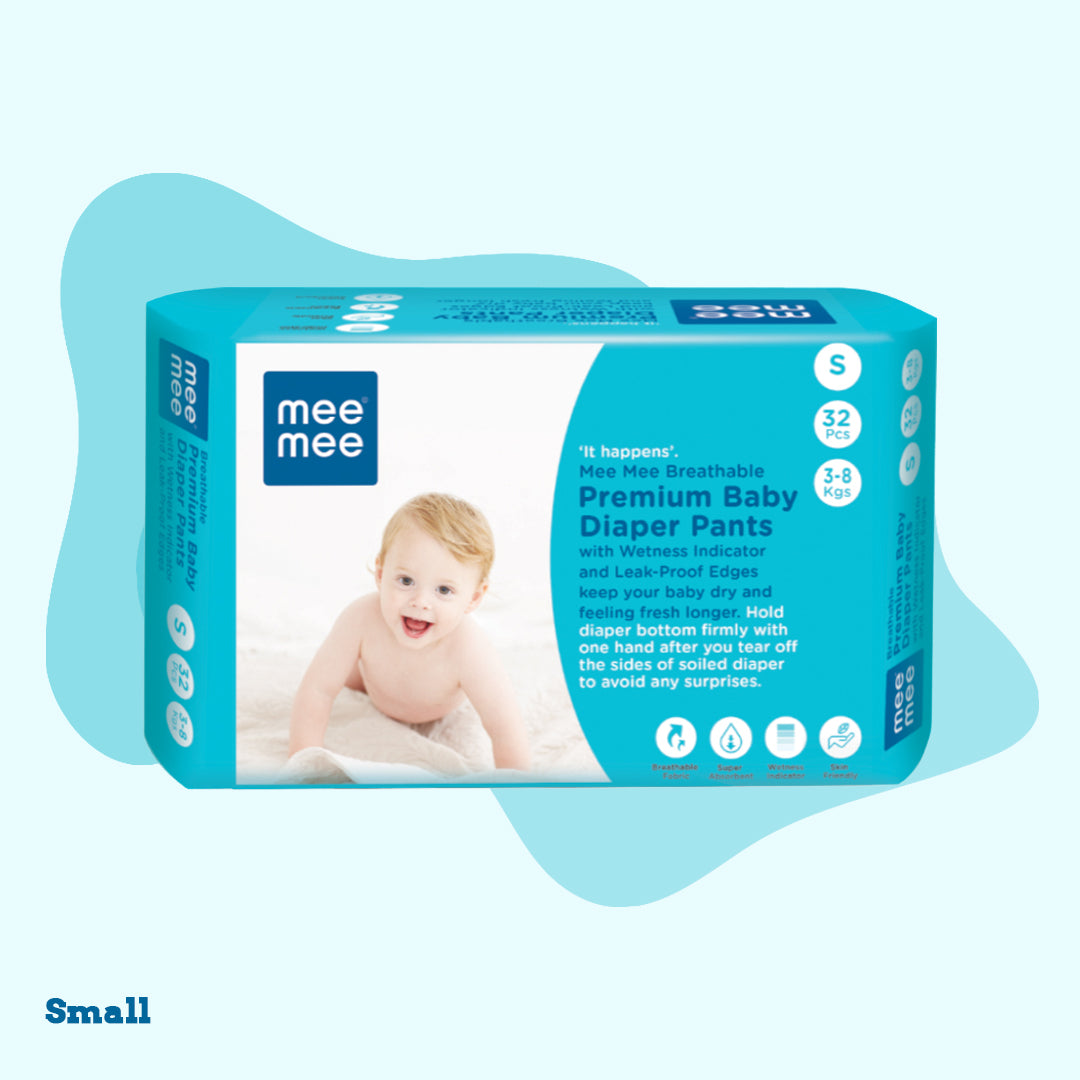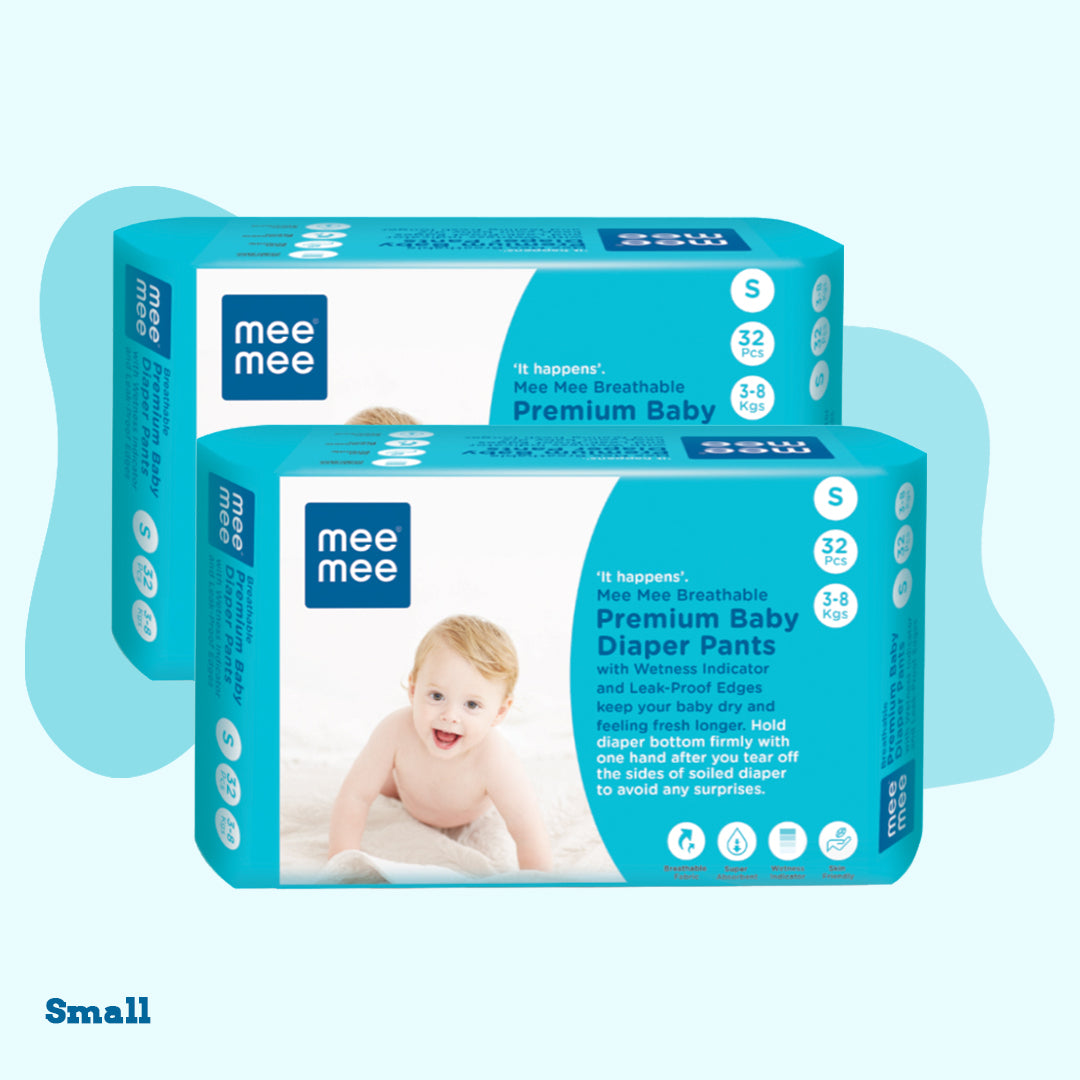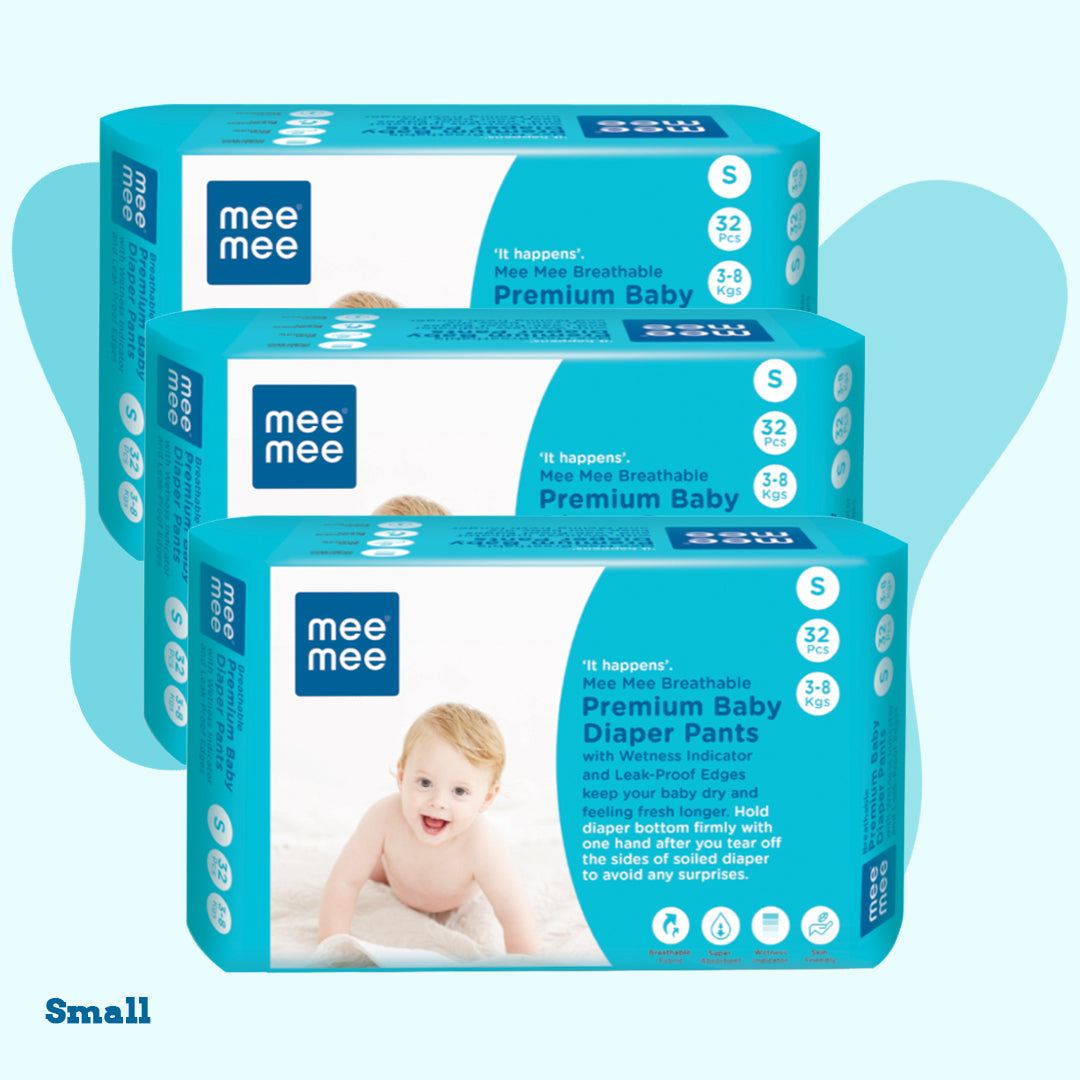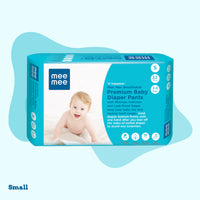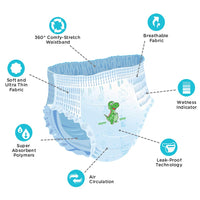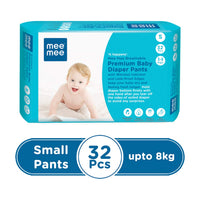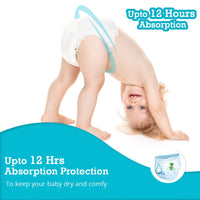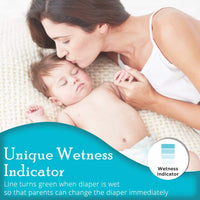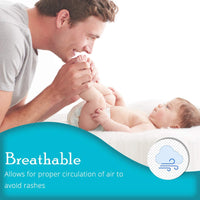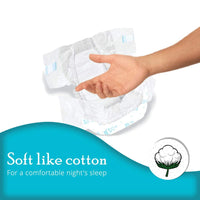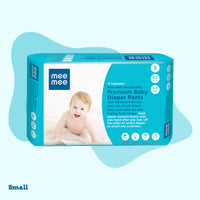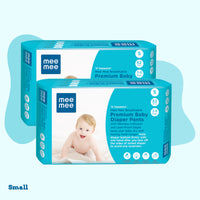 Mee Mee Breathable Premium Baby Diaper Pants With Wetness Indicator and Leak-Proof Edges (Small, 32 Pcs)
I'm here when nature calls. I'll keep you dry, soft and be gentle with you at all times.
We know that nothing is more powerful than a mother's touch. No one can give your baby the kind of softness and protection you can. Inspired by mothers, Mee Mee Premium Diaper Pants use Super Absorbent Polymers technology to make a quality, breathable product that is exceptionally soft and cloth like. Equipped with a unique Wetness Indicator, it helps you to know that it is time for a diaper change by simply turning green.
• Mee Mee Premium Diaper Pants are made with Super Absorbent Polymers technology which allows upto 12hrs* of protection from wetness to your baby.

• The diaper is equipped with a unique wetness indicator, which lets you know when it is time for a diaper change. It simply turns green when wet, saving your baby from staying wet.

• Cloth like fabric used for the diaper pants is made for sensitive baby skin. It makes the product breathable, exceptionally soft, ultra thin with a comfortable cloth-like feel.

• 360° Comfy Stretch Waistband provides a perfect snug fit and is easy to pull up, even by your toddler.

• The edges of the diaper pants are leak-proof, ensuring all the contents remain inside while your baby moves around freely.

• The diaper pants are made with advanced technology for a strong leak-lock system that turns liquids into gel and absorbs multiple wettings, offering a dry and fresh experience.

• Stretchable leg-cuffs on the diaper help for a better fit around the thighs and facilitates free movement.
• Quantity: 32 pieces per pack.

• Care: Wipe your baby's thighs and bottom area thoroughly from front to back with Mee Mee Wipes. Identify the front of the diaper using the logo and pull it up. Run your finger along baby's waistline to adjust comfy stretch waistband. Tear away the sides for easy removal of soiled diaper, roll and dispose in the dustbin.
When your baby's diaper gets wet very frequently, it may be an indication to move to a bigger size.