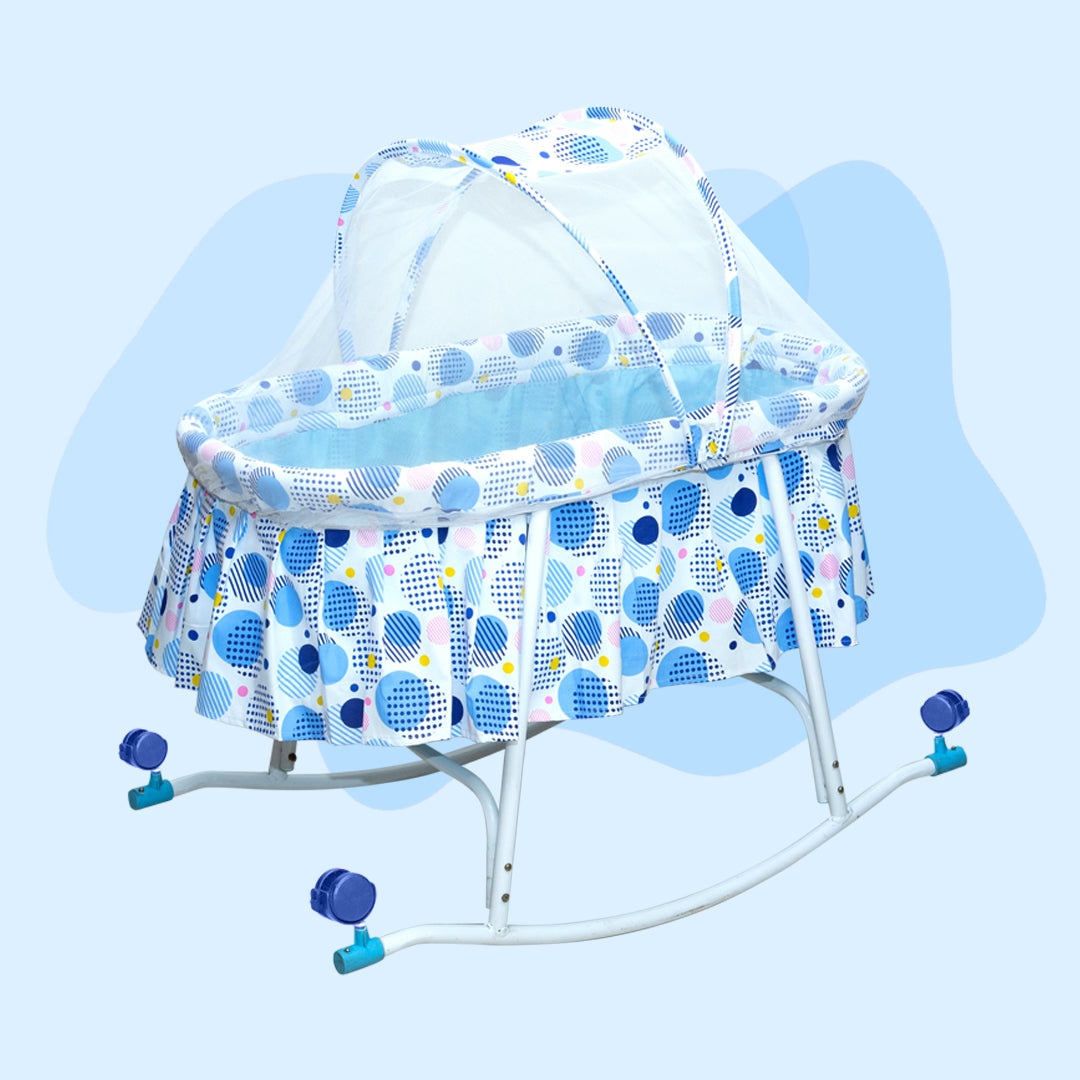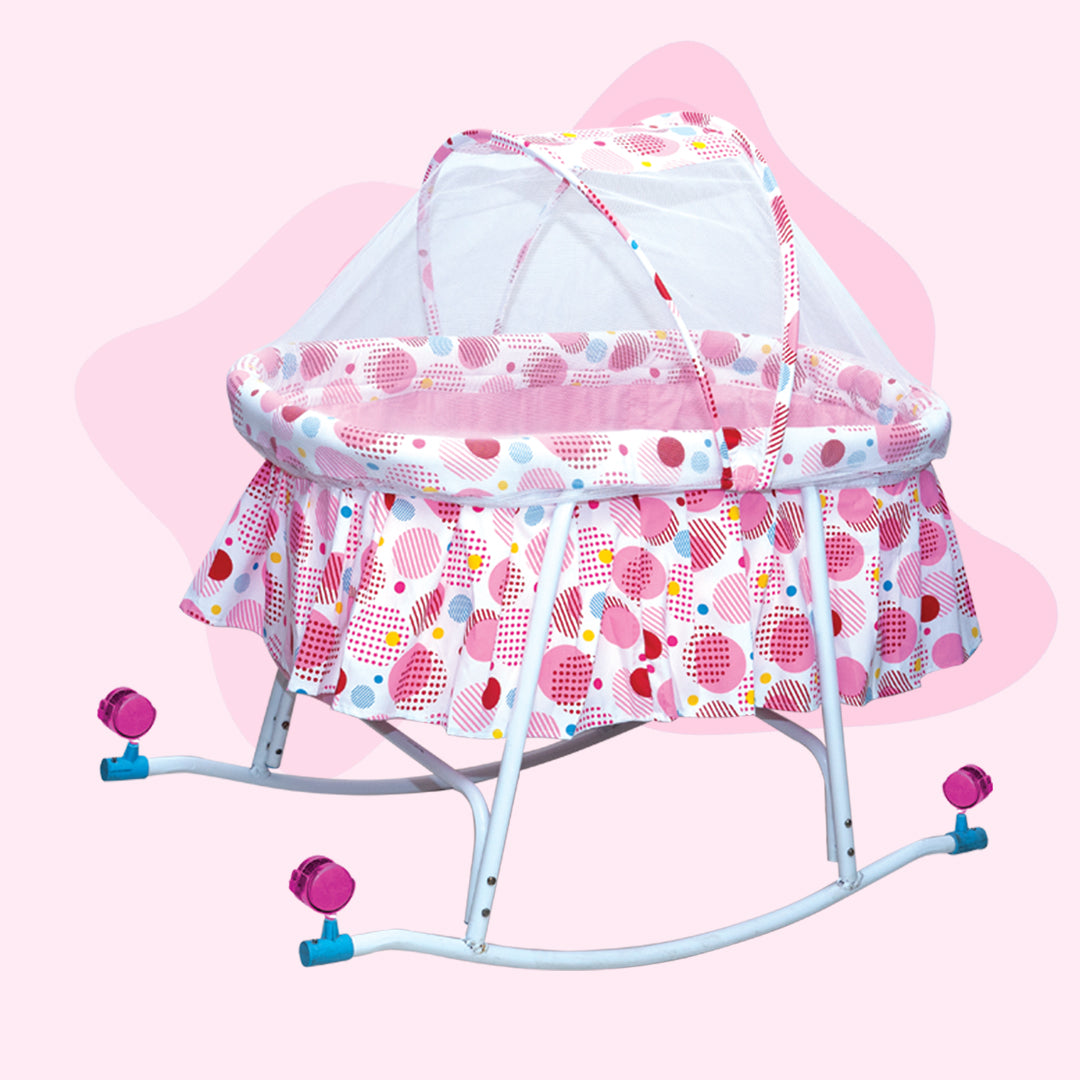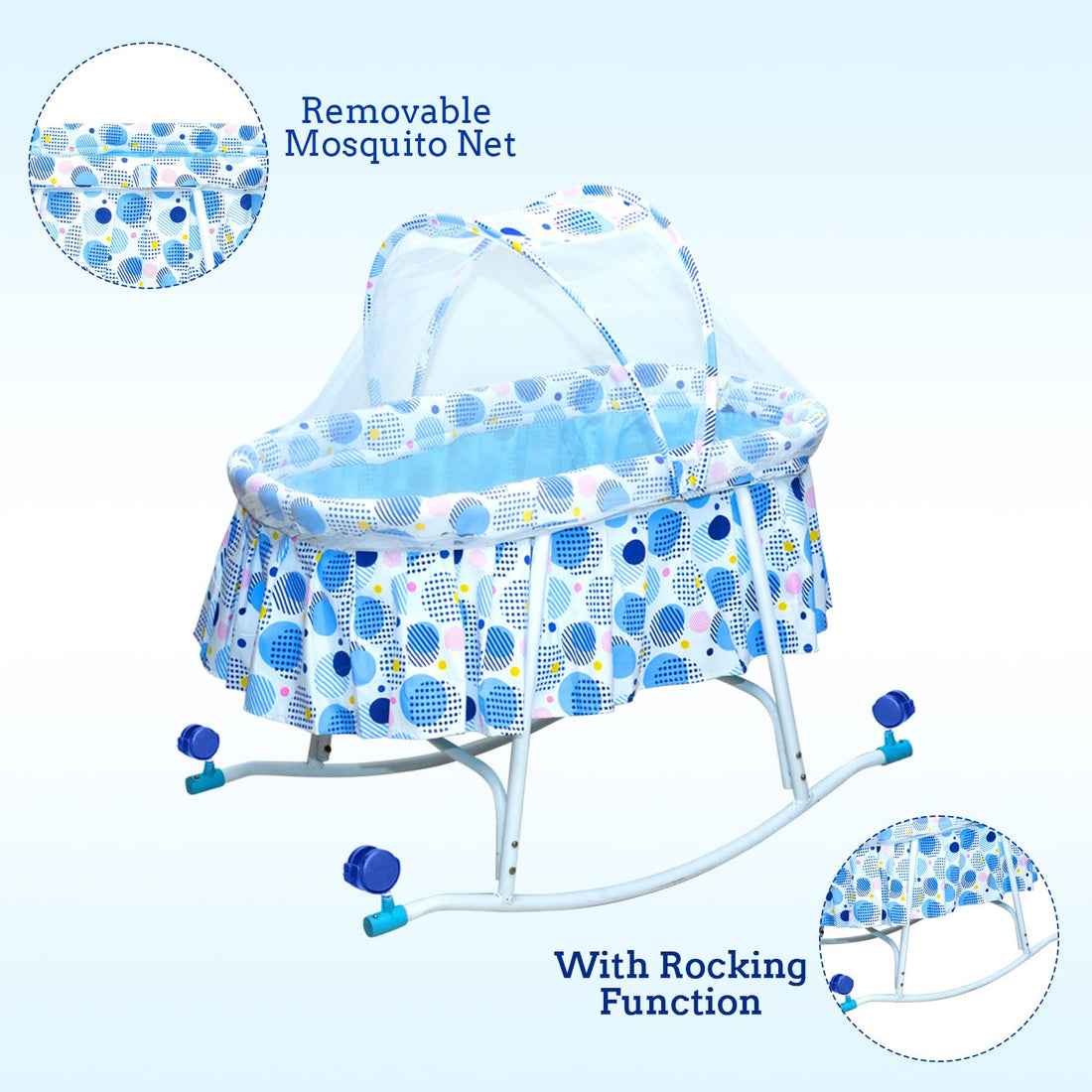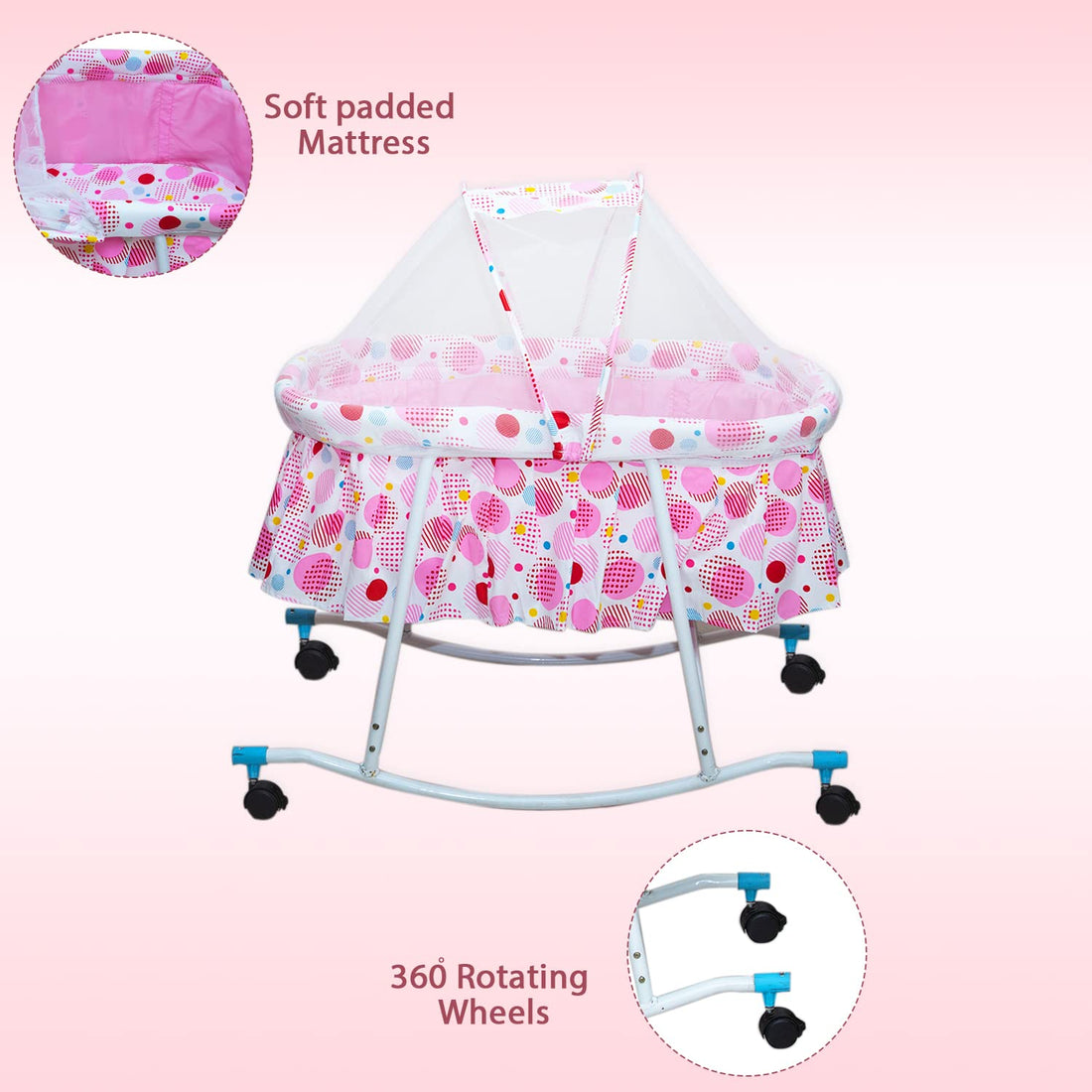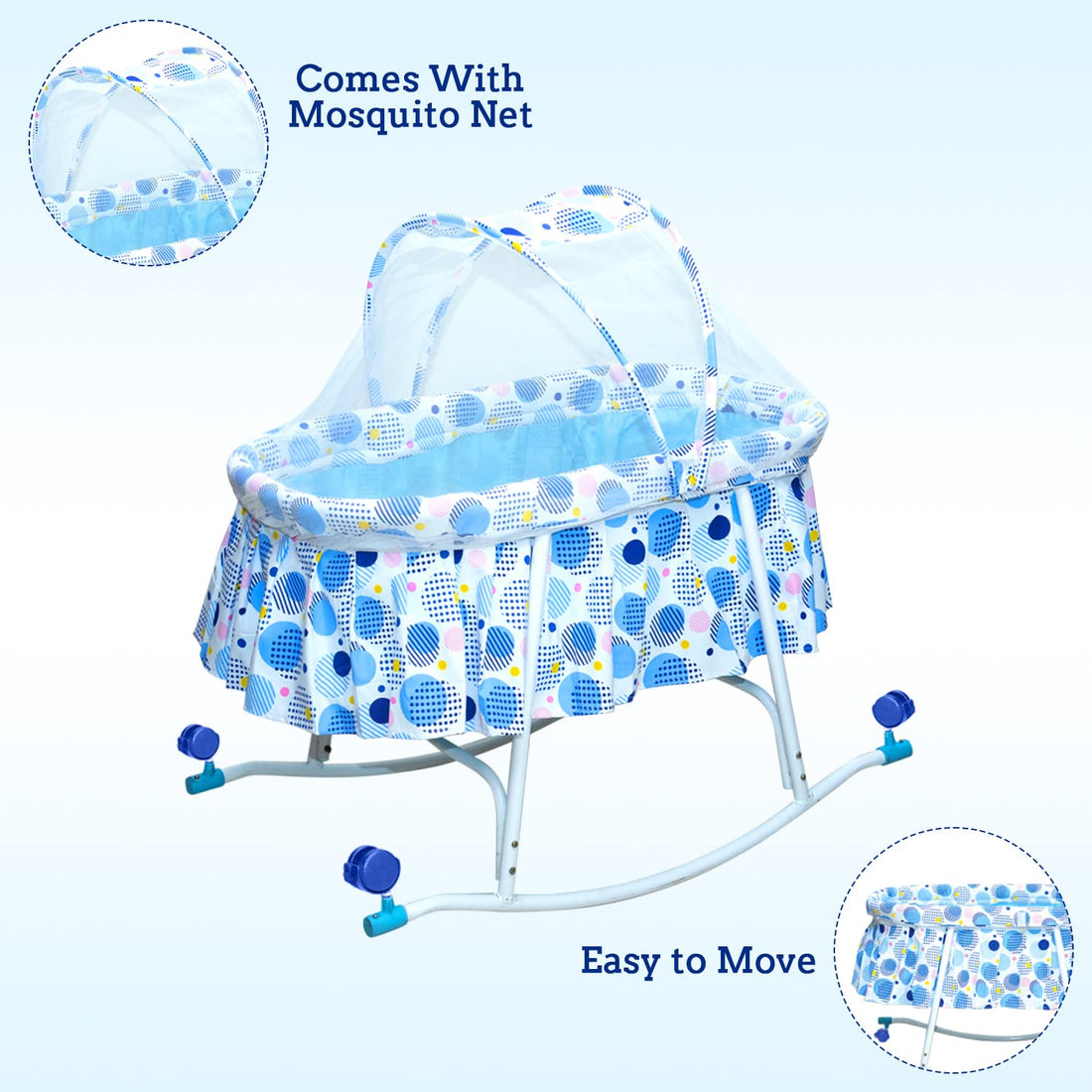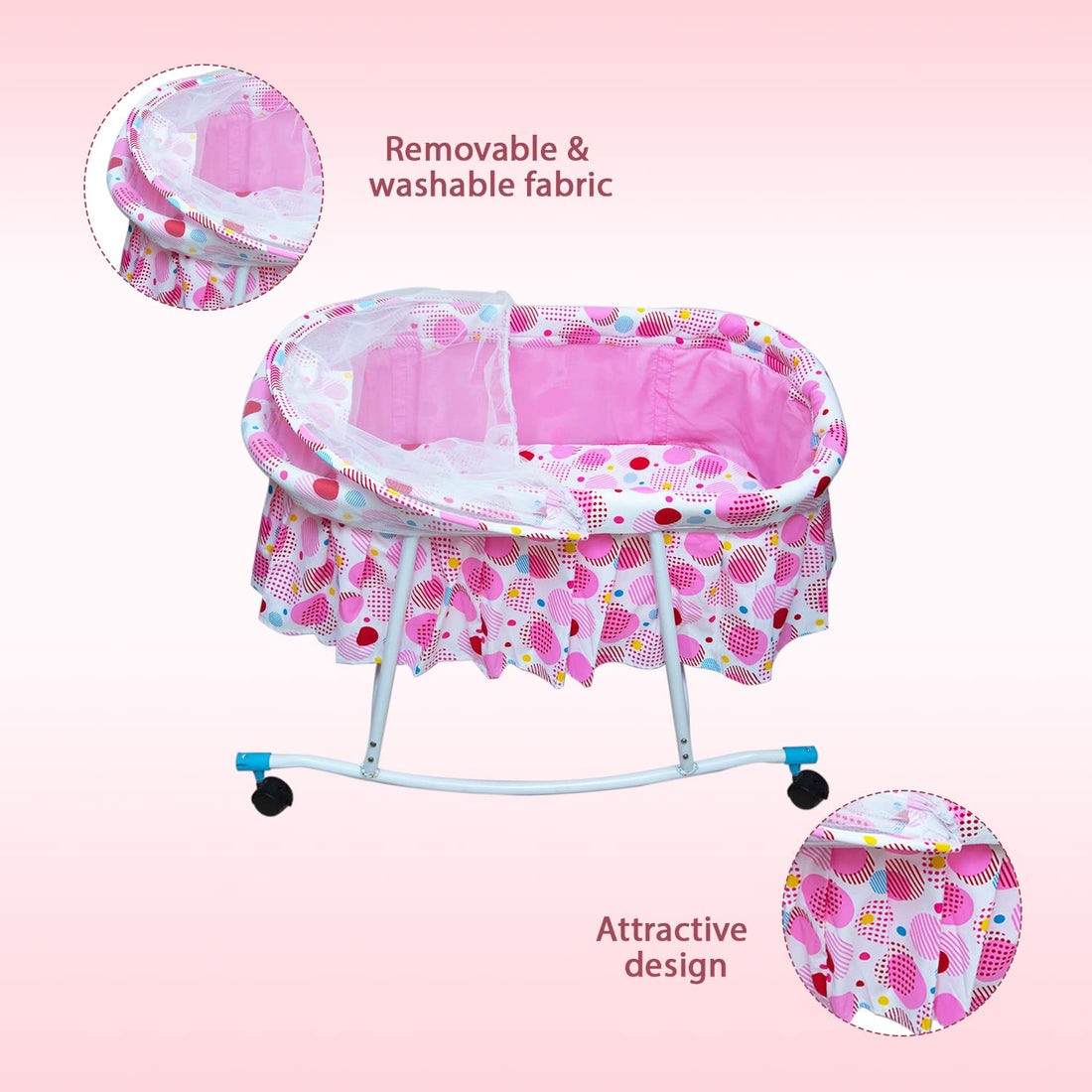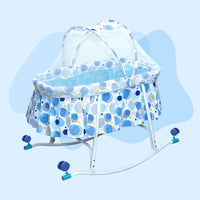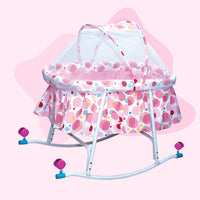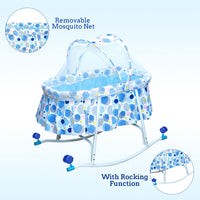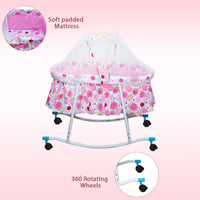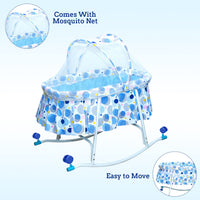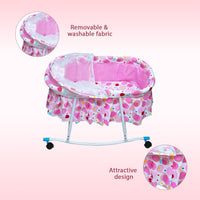 Mee Mee Comfy Baby Rocking Cradle with Mosquito Net | Movable Baby Cradle with Rocking Feature
When you rock your baby gently in the cradle and see him/her fall off to sleep peacefully, you're transported back
to your own childhood memories. Mee Mee Baby Cradle with Mosquito Net lets your baby be cozy while allowing
him/her to have beautiful dreams. Made of premium quality metal, the rocker function helps your baby to fall asleep
by recreating the comforting rhythmic motion experienced by baby being rocked back and forth in a mother's arm.
• Made of premium quality metal that is safe, durable and adds to the beauty of your nursery.

• Helps to gently rock your baby to sound sleep with the rocking feature.

• Caster wheels render the cradle easy mobility which can be locked into still position to keep it from moving.

• Accompanied by a mosquito net so you can see your baby while he/she sleeps uninterrupted.

• Spacious bassinet bed wit soft padded mattress so that your baby was sleep relaxed and peacefully and comfortably.

• Easily attach your baby's favourite cot mobile or projector to this cradle to keep him/her calm and entertained.