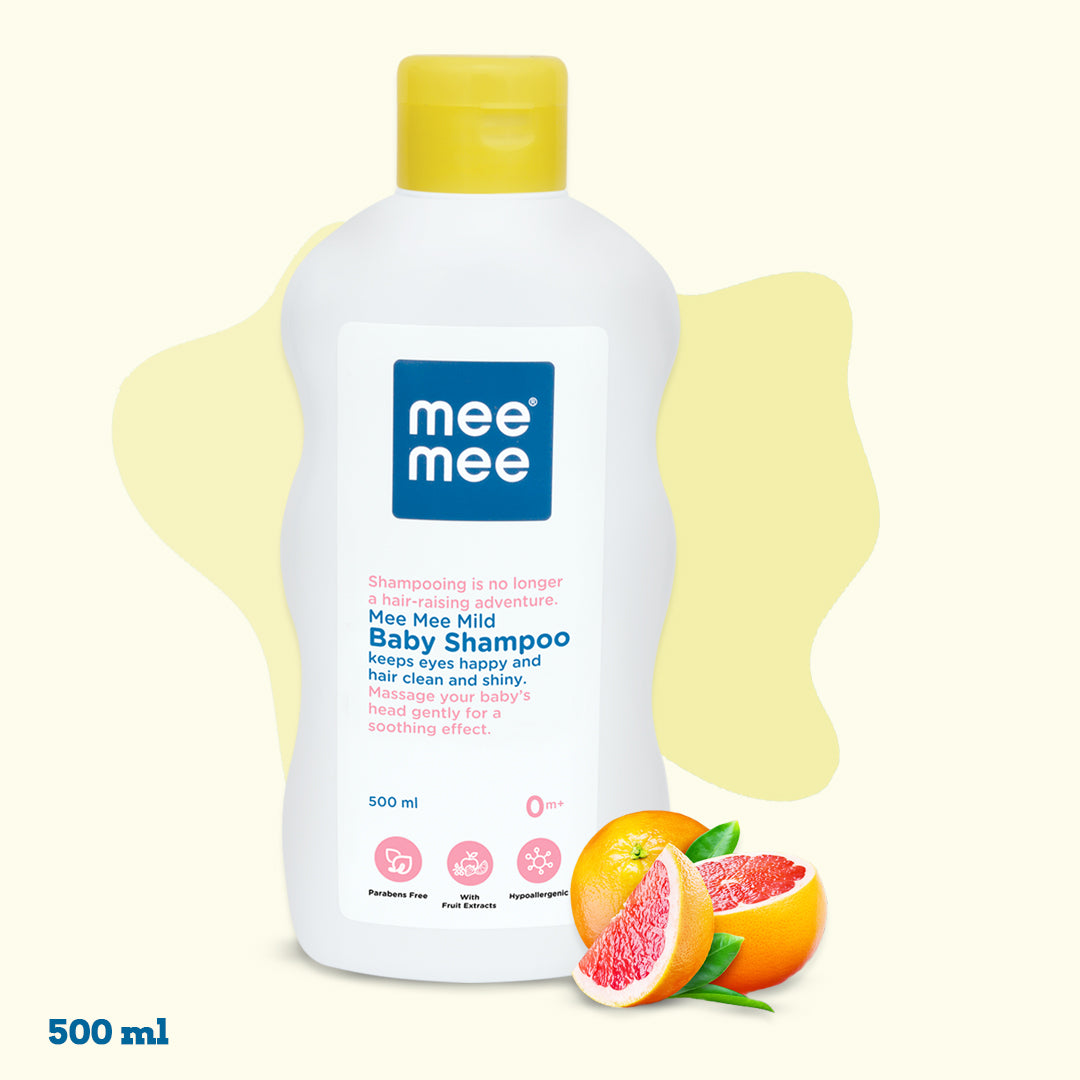 Mee Mee Mild Baby Shampoo with Fruit Extracts (500 ml)
Fearlessly lather your baby's hair right from
birth with Mee Mee Mild Baby Shampoo
which is tear-free. Infused with Grapefruit
extracts, it helps to lock in the natural oils,
cleanses the hair leaving them lustrous and
shiny. Microbiologically tested to ensure a
safe and happy bath time. It helps to nourish and strengthen your baby's soft hair. It is a toxin-free formulation, which has been dermatologically tested, to moisturize baby scalp, promote hair growth and strengthen hair. Especially designed so as to be gentle & safe for use on new born baby's skin.
• Infused with Grapefruit extracts to cleanse and deodorize the hair leaving them shiny and lustrous.

• Cleanses and nourishes your baby's hair without losing its softness.

• Leaves a mild, invigorating fragrance that lasts for long.

• The formula is hypoallergenic and dermatologically tested for the complete safety of your baby.

• Clinically tested for safety and efficacy. It is safe & suitable for New Born, babies & toddlers.
• To Use: Take a coin size dollop in your palm and gently massage it in your baby's hair. Rinse liberally with warm water and towel dry for soft and tangle-free hair.

• Age Group: From birth (0months) and continue as your child grows

• For external use only. Please keep it out of your children's reach.
Massage your baby's head gently for a soothing effect