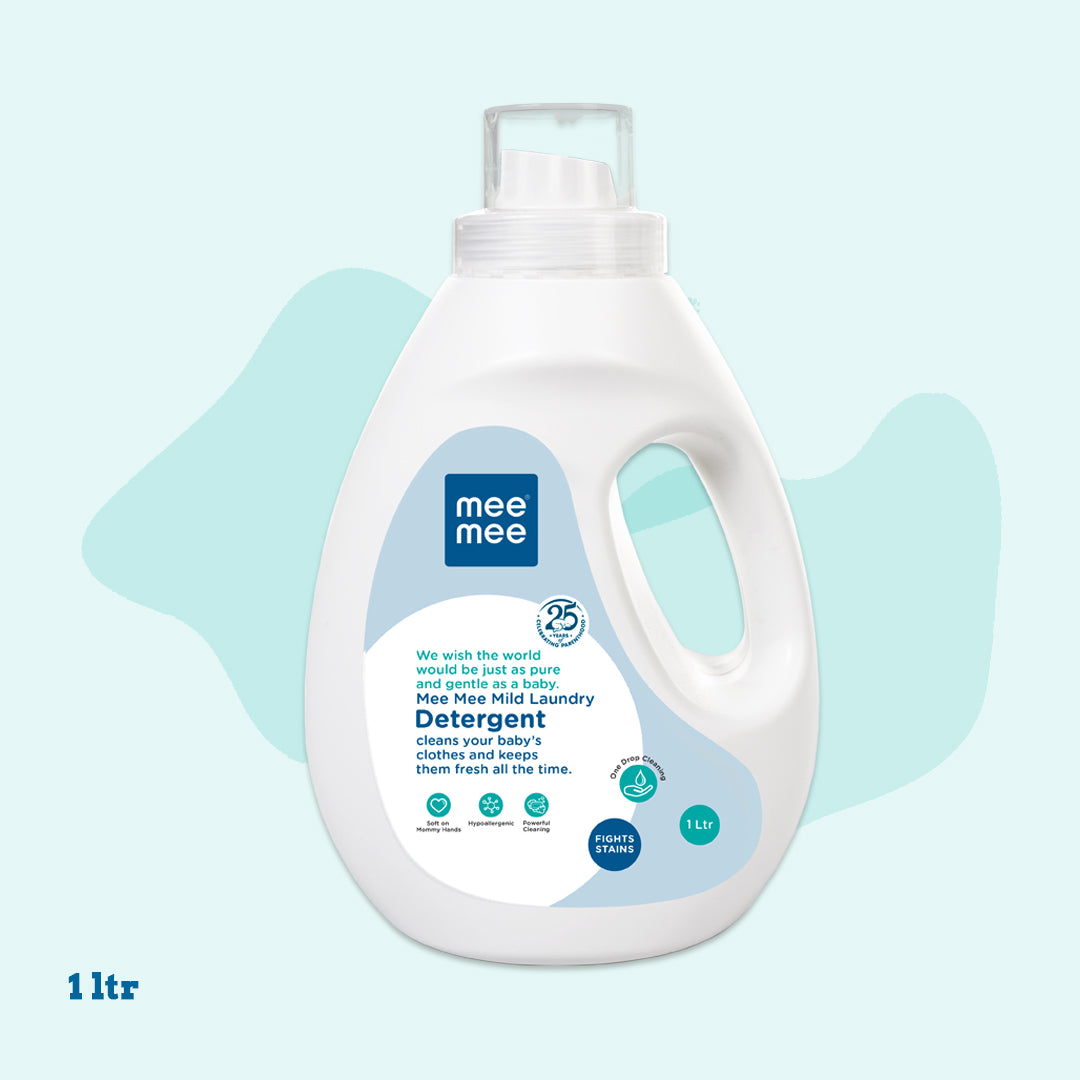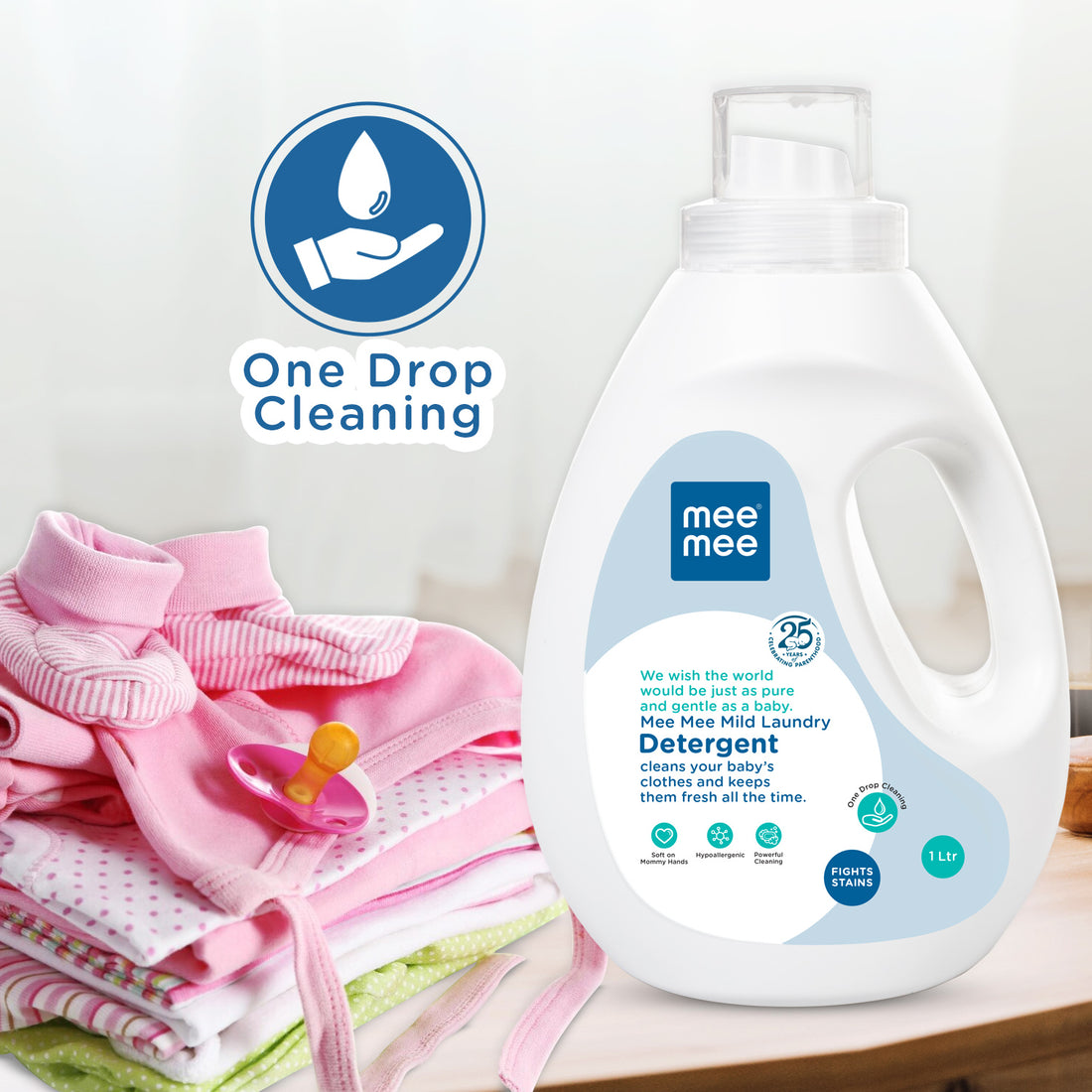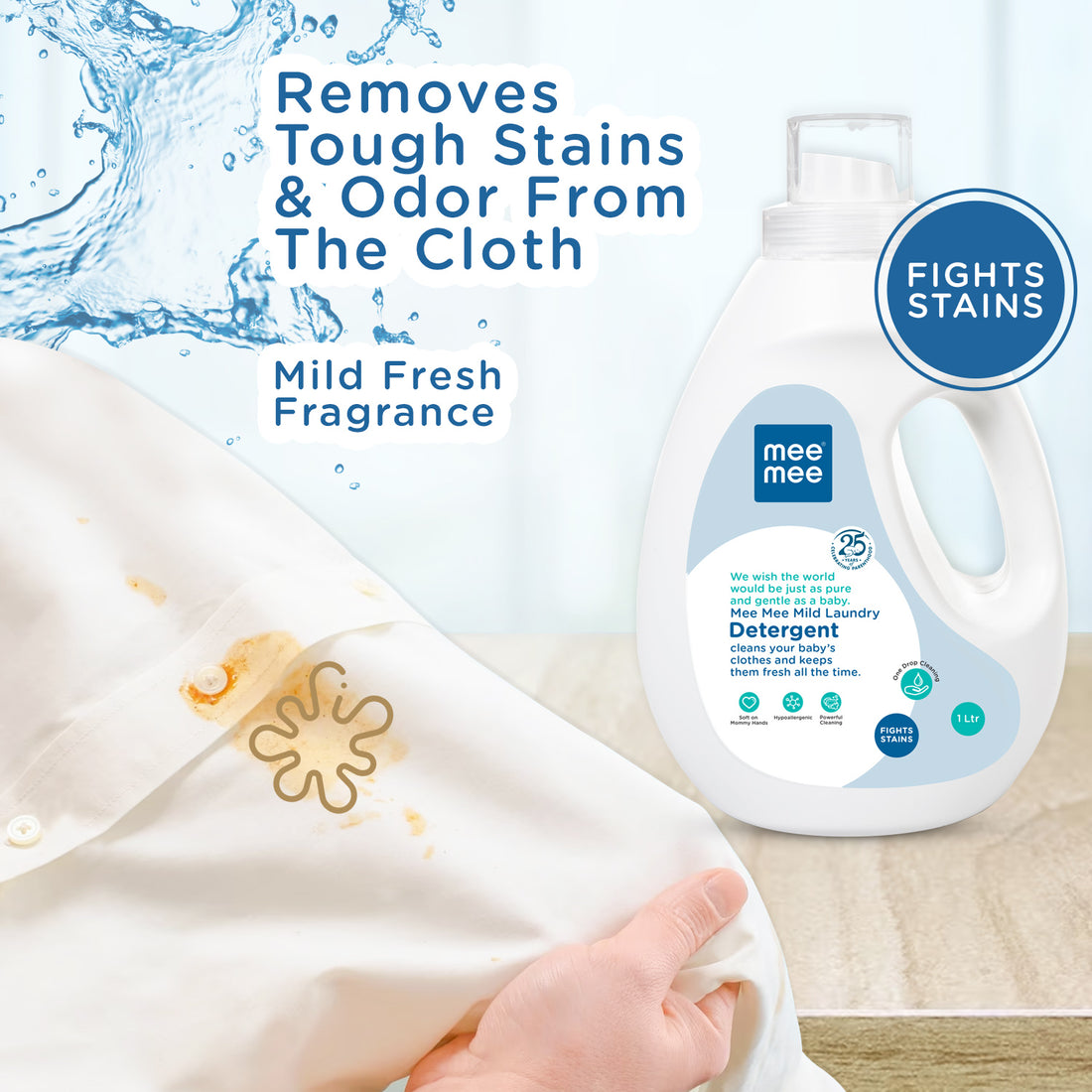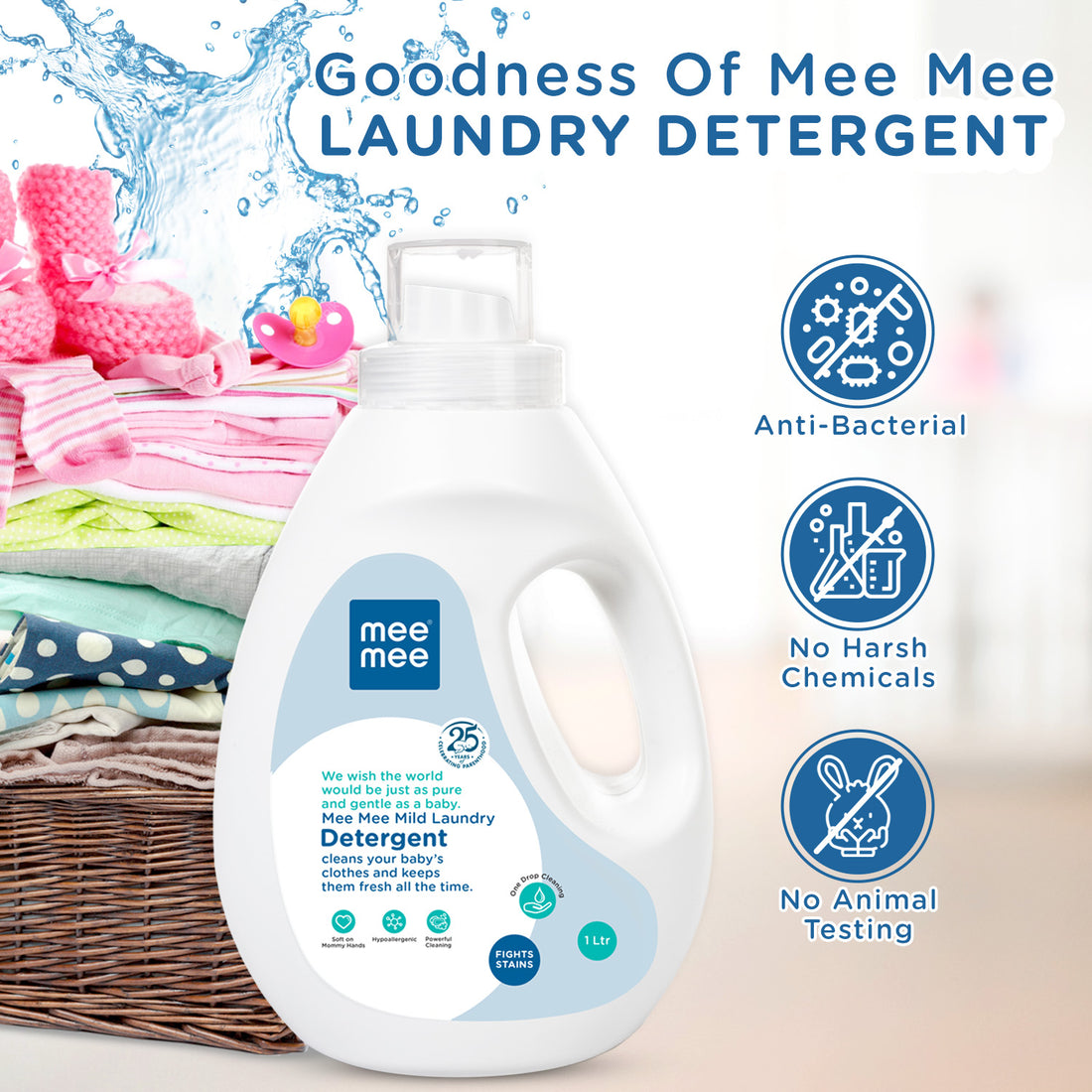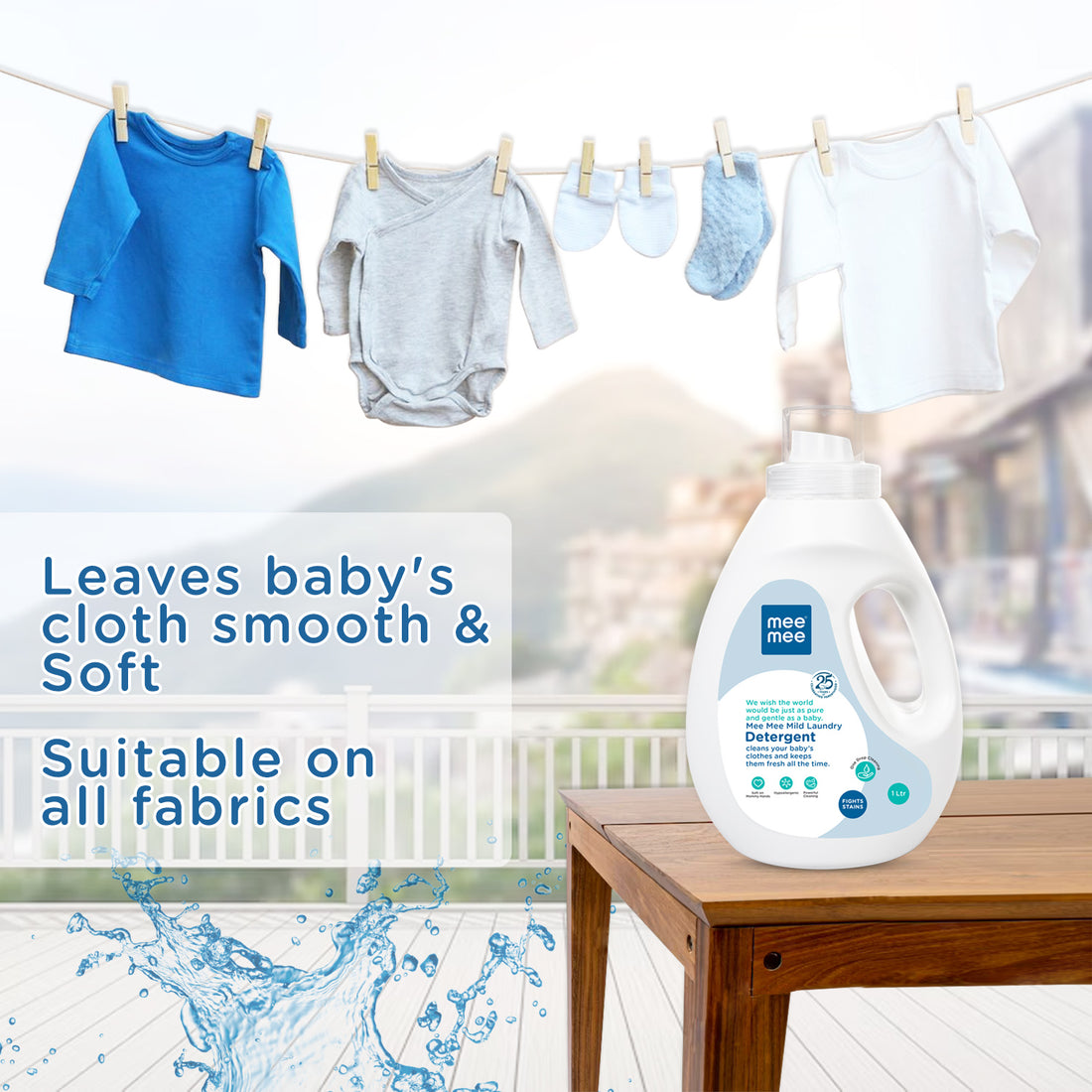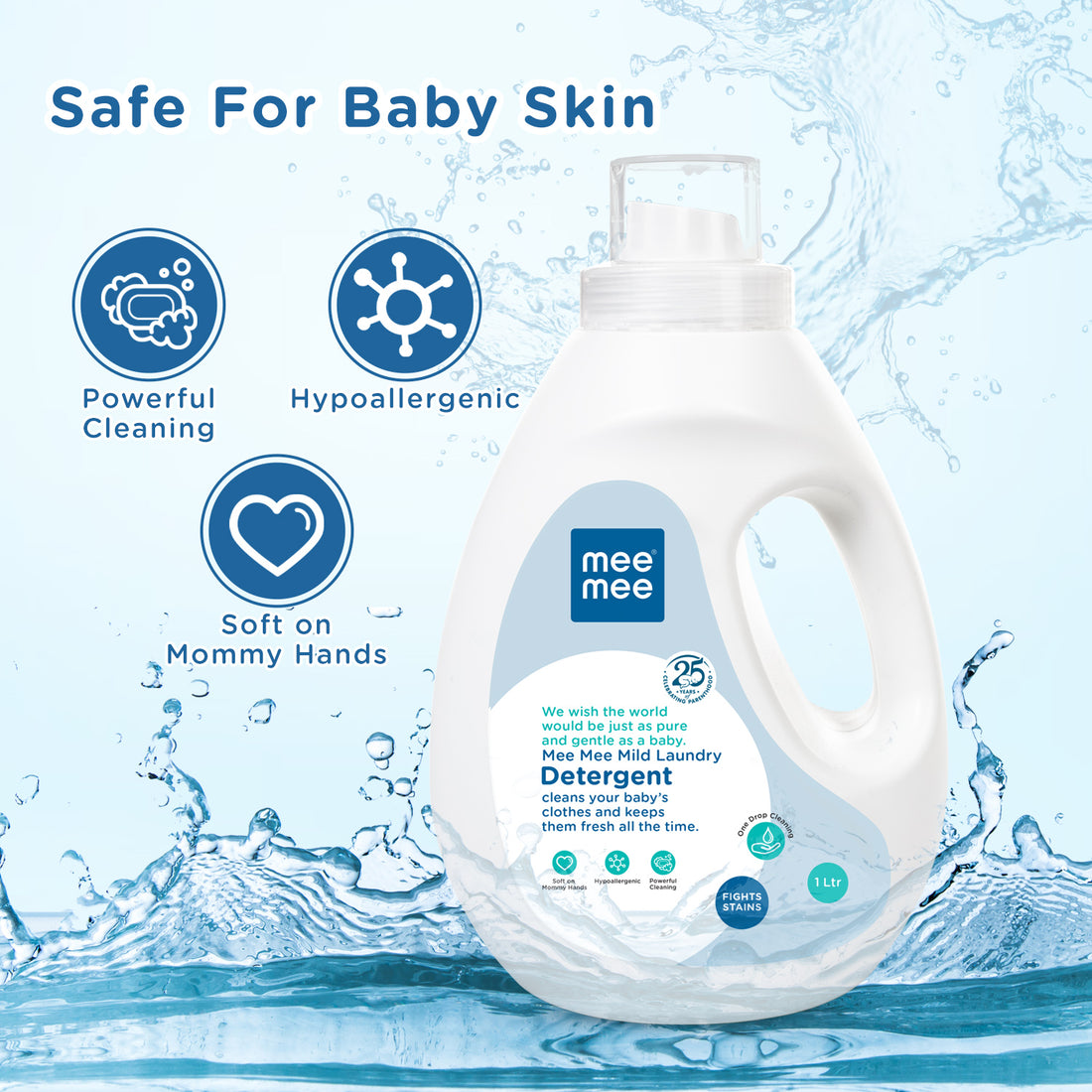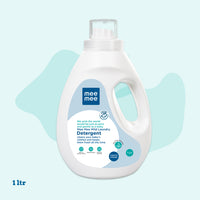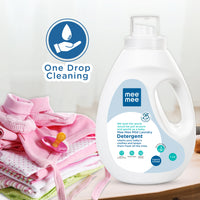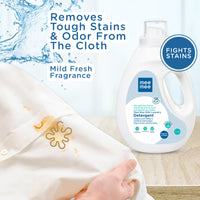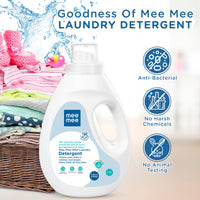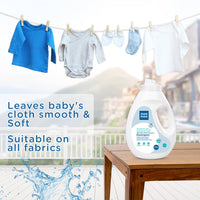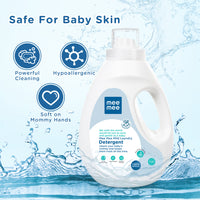 Mee Mee Mild Liquid Laundry Detergent (1L) | Baby Detergent for Baby Specific Stains
Your baby loves to explore! Whether it is a crawl in the kitchen, the desire to eat on their own, a walk in the park or a mistimed nature's call, their clothes face a lot. Mee Mee Mild Detergent rescues your baby's adorable clothes from food, dirt, potty stains and germs. 
Not only does it have the power to tackle those tough stains, but it's also soft and gentle on mommy hands. Hypoallergenic formulation and dermatologically tested, it removes the most stubborn stains while keeping your little one's clothes soft and germ-free.
• Antibacterial properties keep clothes free from any germs

• Specially formulated to remove milk odour, fight poo and other stains

• More clothes washed in less detergent and with minimum water. Whitens the whites and brightens the colours

• Perfectly balanced Ph level that is gentle on your hands. Phosphorus and Fluorescent-free which increases the shelf life of fabrics

• Fresh fragrance to keep your baby's clothes smelling great even when dried indoors

• Enriched with Aloe and Lemon to keep your baby's clothes soft always
• Universally compatible with all washing machines or hand wash.

• Available in 300ml, 500ml, 1litre and refill packs of 500ml and 1.2 litres.

• Best Way to Use: 1 scoop of Mee Mee Detergent to 5 litres of warm water washes about 10 of your baby's clothes. For tough stains, make a strong solution of 1 scoop detergent in 1.5 litres water and soak clothes for 30 minutes. Proceed to wash regularly after that. Wash coloured clothing separately. Check for colour run by dipping a sleeve of the cloth in detergent solution.