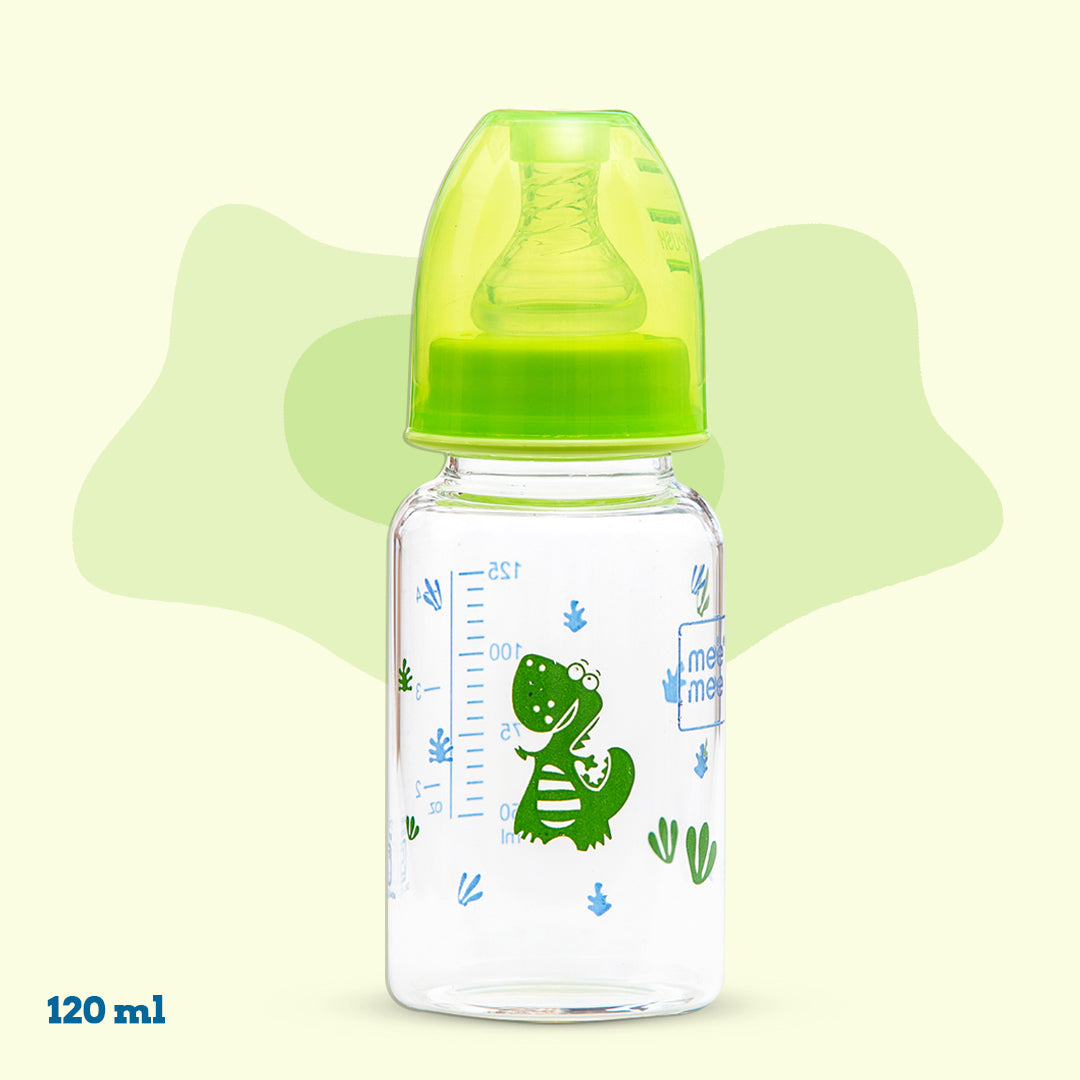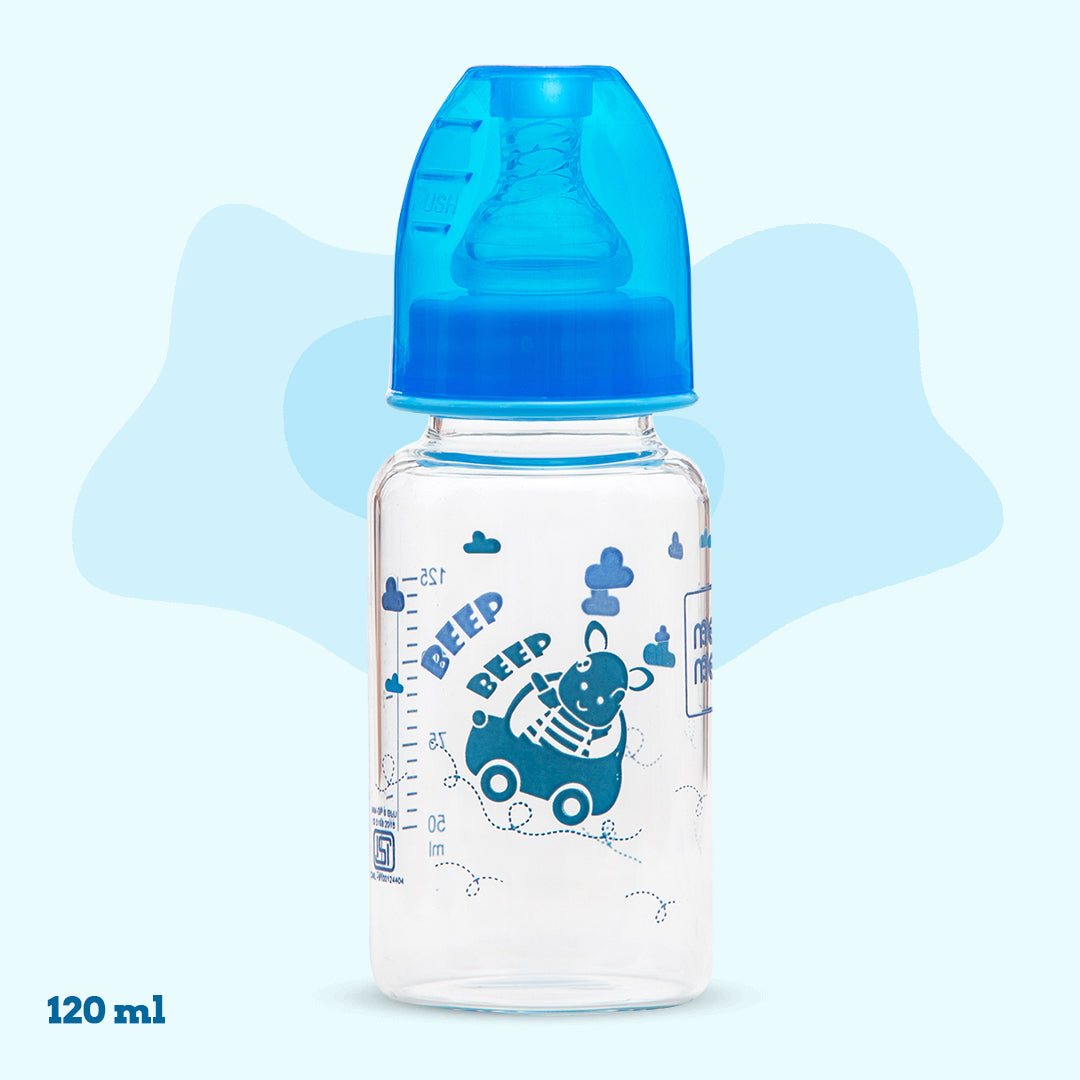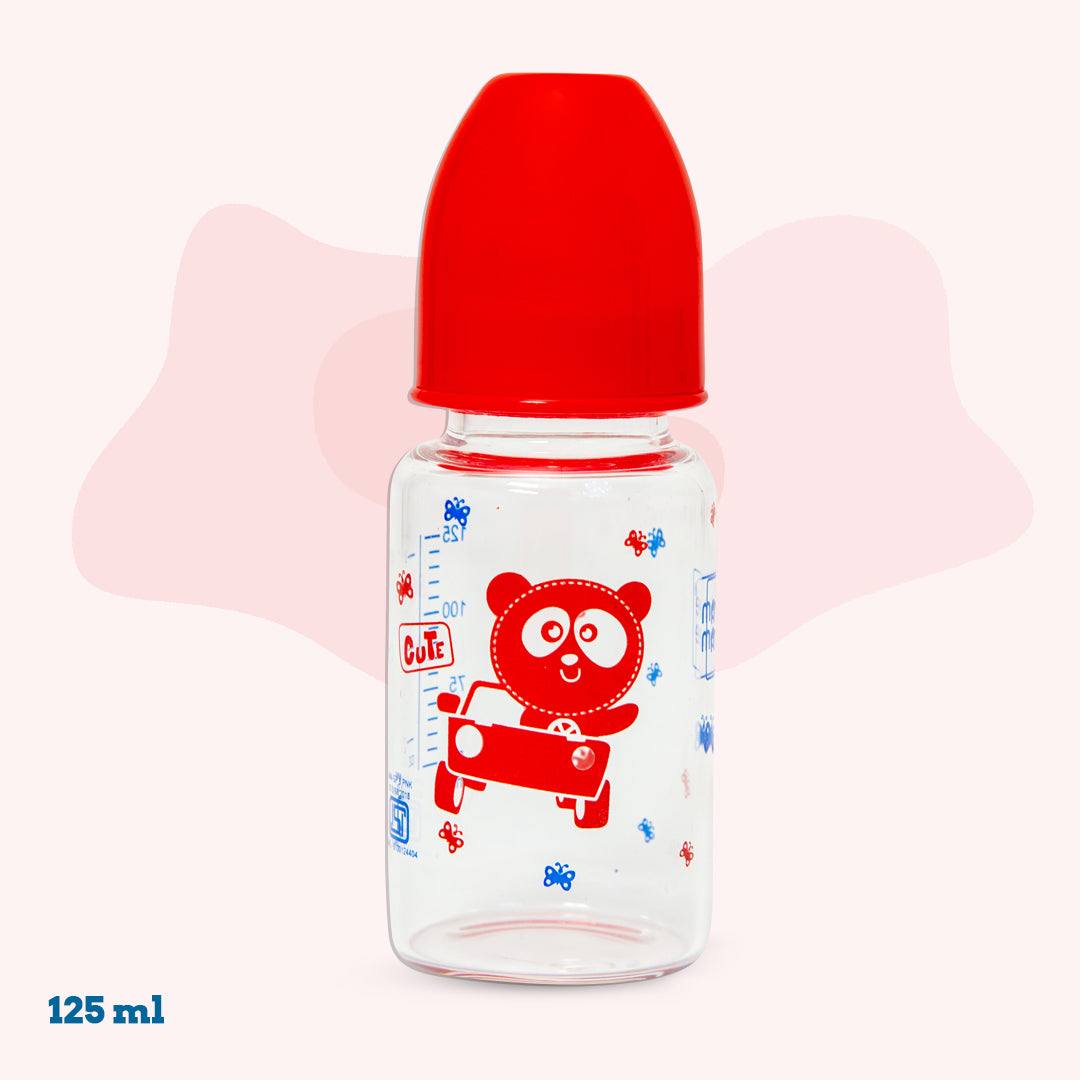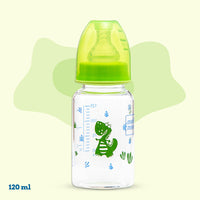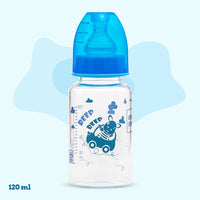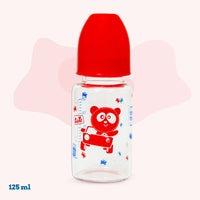 Mee Mee Milk-Safe™ Premium Glass Feeding Bottle with Anti-Colic Teat | 4oz
Breastfeeding is the most natural and recommended way to feed a newborn. However, when that is not possible, Mee Mee Mee Mee Milk-Safe™  Premium Glass Feeding Bottle with Anti-Colic Teat helps to locks in the nutrition and serve the best to your baby. This Premium Glass Feeding Bottle gives your baby the most comfortable feeding experience with the right intake of feed and reduced air intake through its specially designed anti-colic nipple. Mee Mee Glass Feeding Bottles combine scientific knowledge with latest innovations to give your baby the most comfortable feeding experience all through the day and night.
• Made from non-toxic international quality glass for safety and durability. Conforms to international laws of safety and hygiene.

• 100% soft, BPA free silicone teat, which is odourless and tasteless so that your baby tastes nothing but the feed.

• Perfectly fitted dome to shield the teat from dust, humidity and other harmful external conditions.

• Teat with air ventilation system to ensure minimum intake of air while feeding and prevent colic, gas and spitting the feed.

• Multi-functional design for ease of use – the bottle can be filled with any nutritious liquid like milk, water, formula or juice.

• Travel friendly – no leakage even when the bottle is tilted or being carried. Easy to clean and store.
• Capacity: 4oz | 120ml

• Care: Wash and sterilize the bottle before and after every use with warm water, Mee Mee Liquid Cleanser and Mee Mee Bottle Brushes. Rinse thoroughly and store in a clean and dry place. Ensure that all the parts of the feeding bottle are completely dry before you fill it with the feed. Do not microwave the bottle but you can use Mee Mee Bottle Warmer.
Use a bottle cover for the glass feeding bottle especially when your baby tries to hold the bottle.