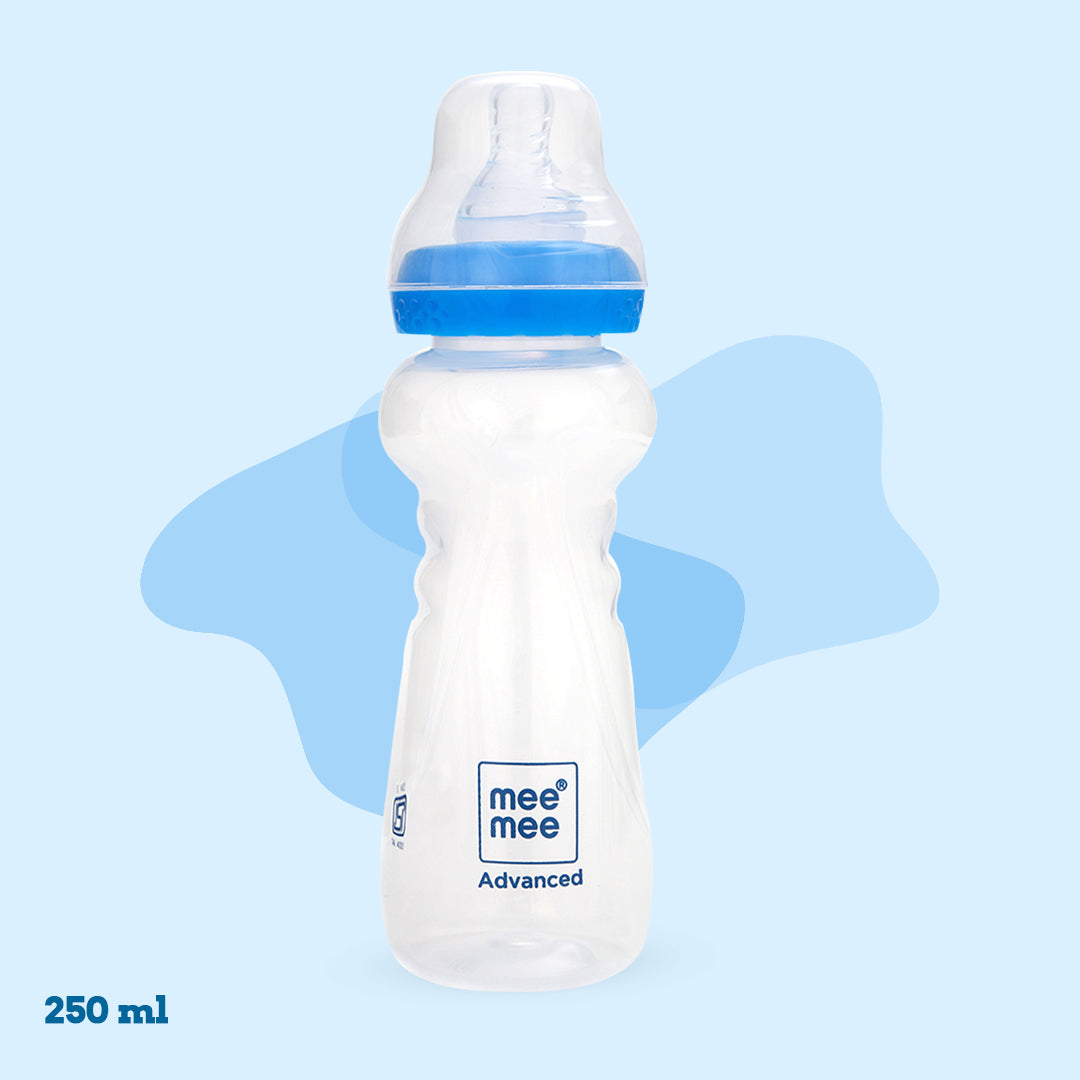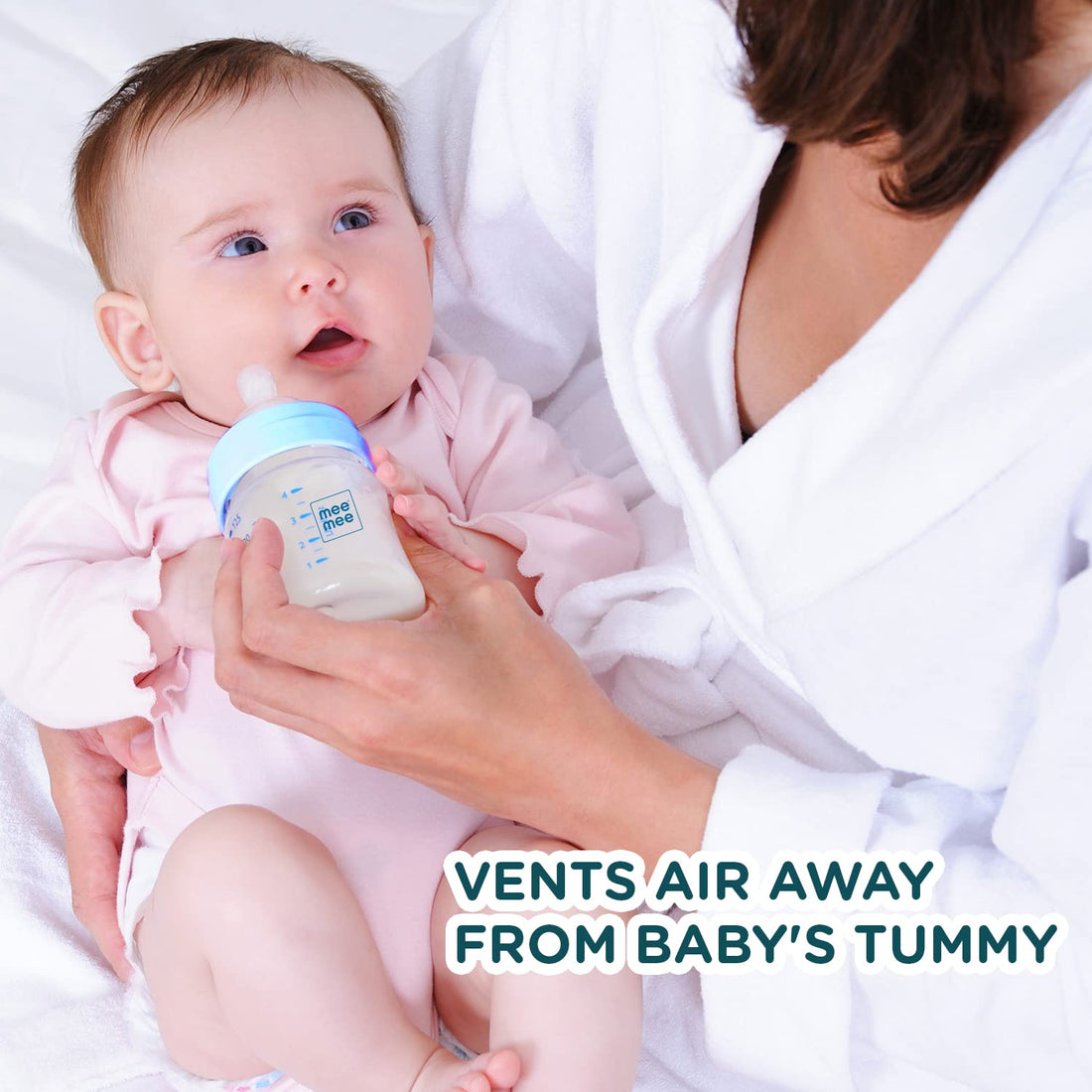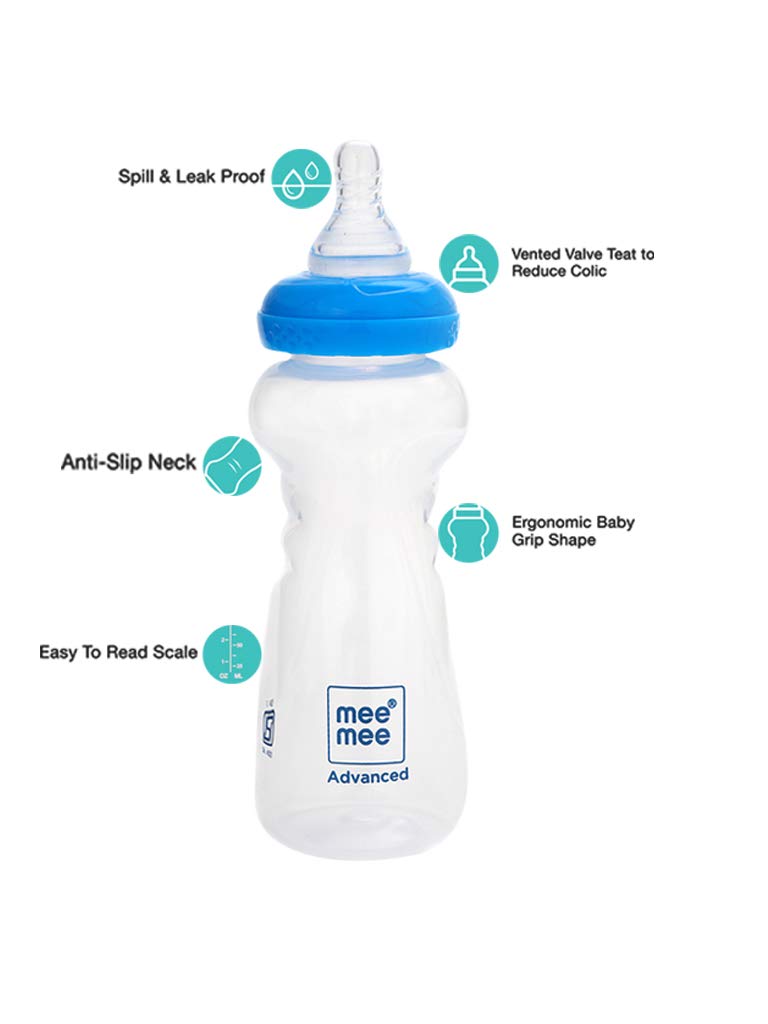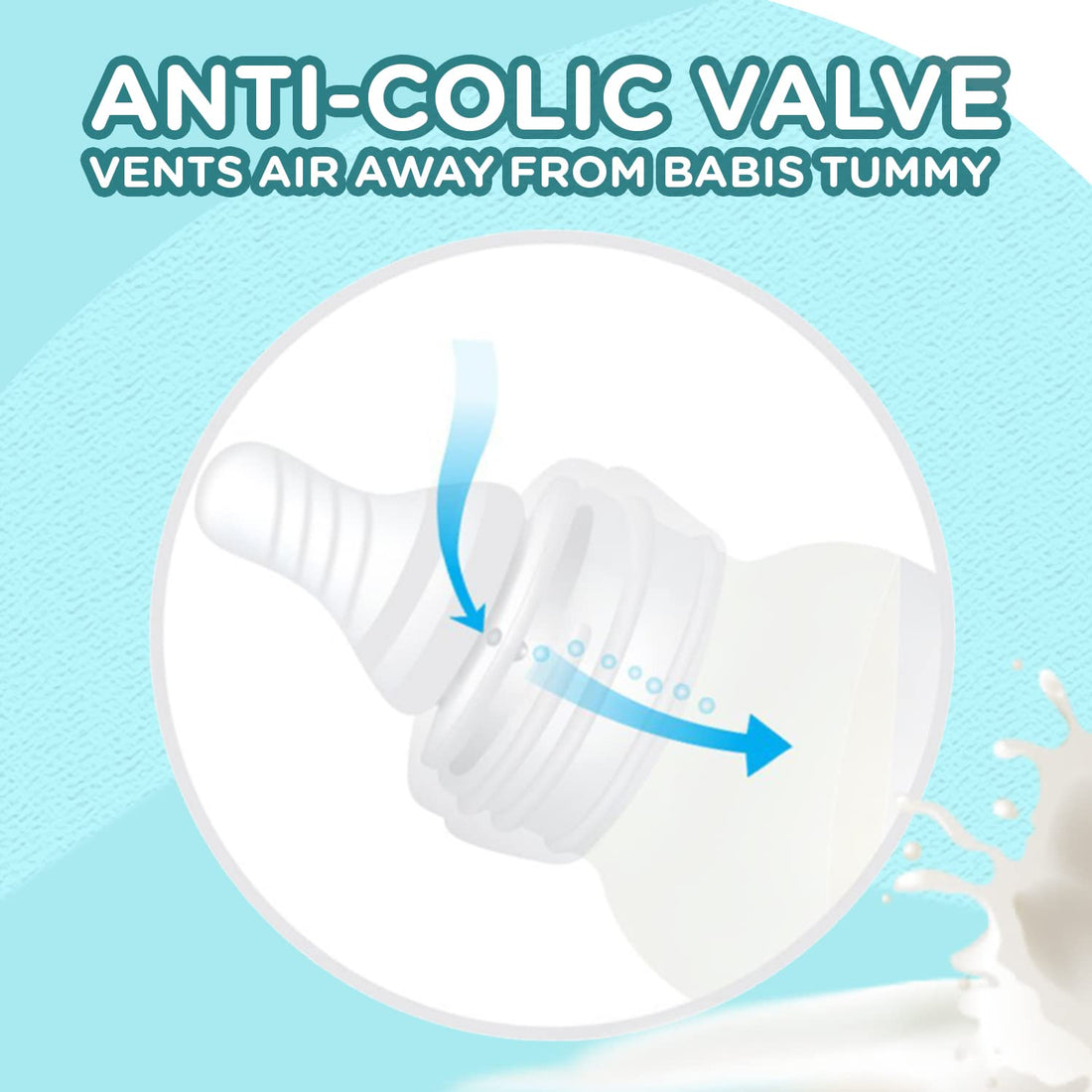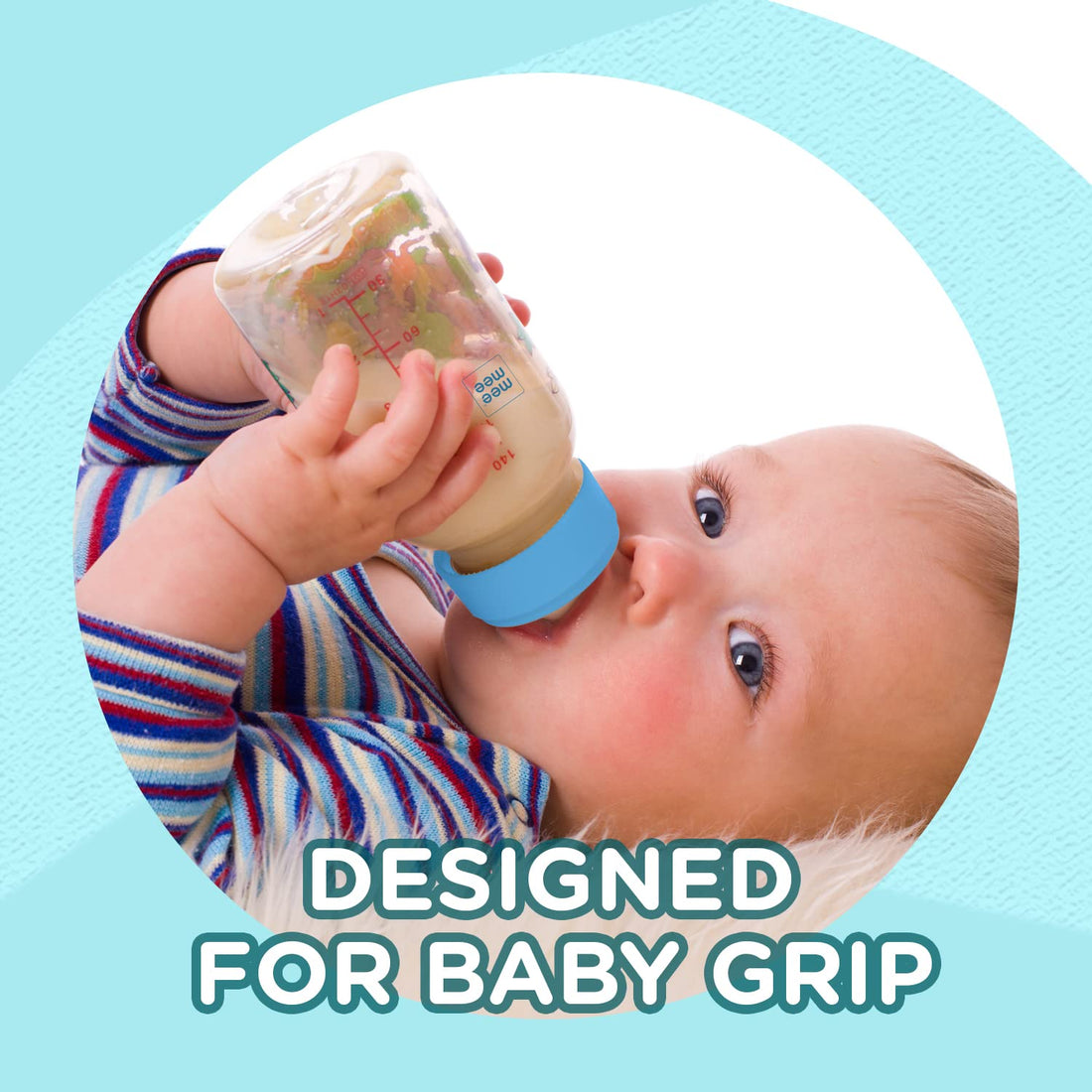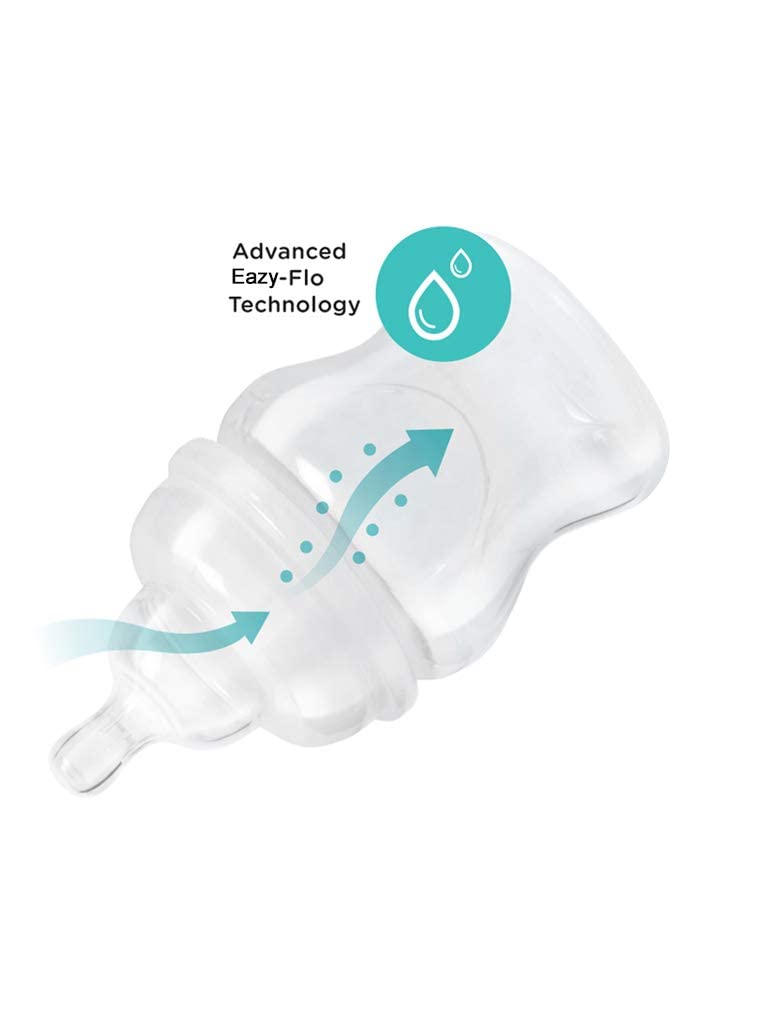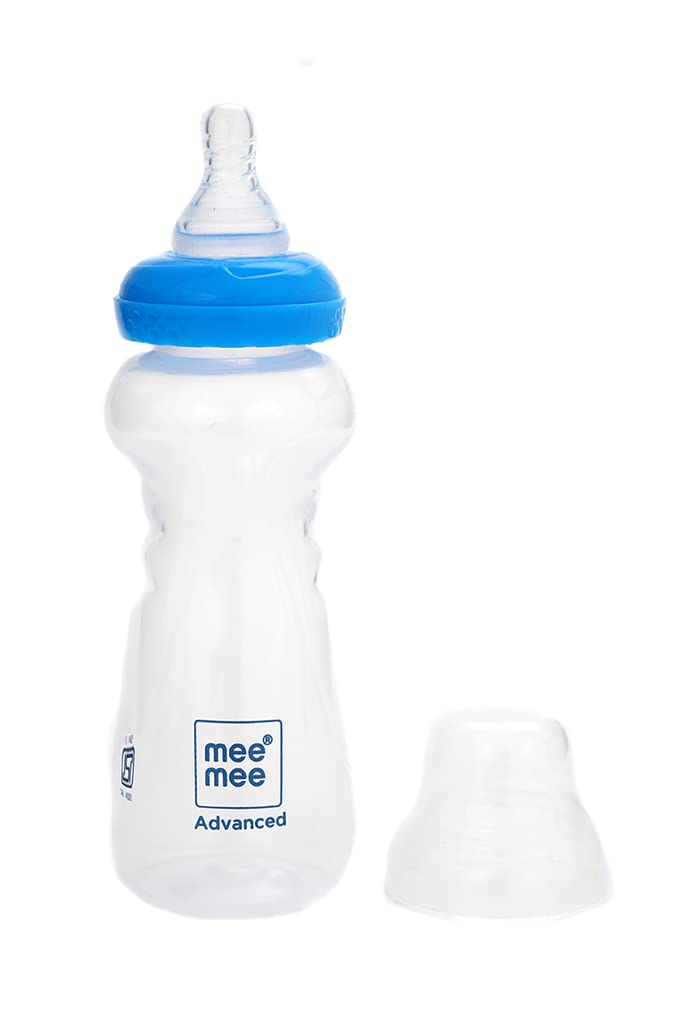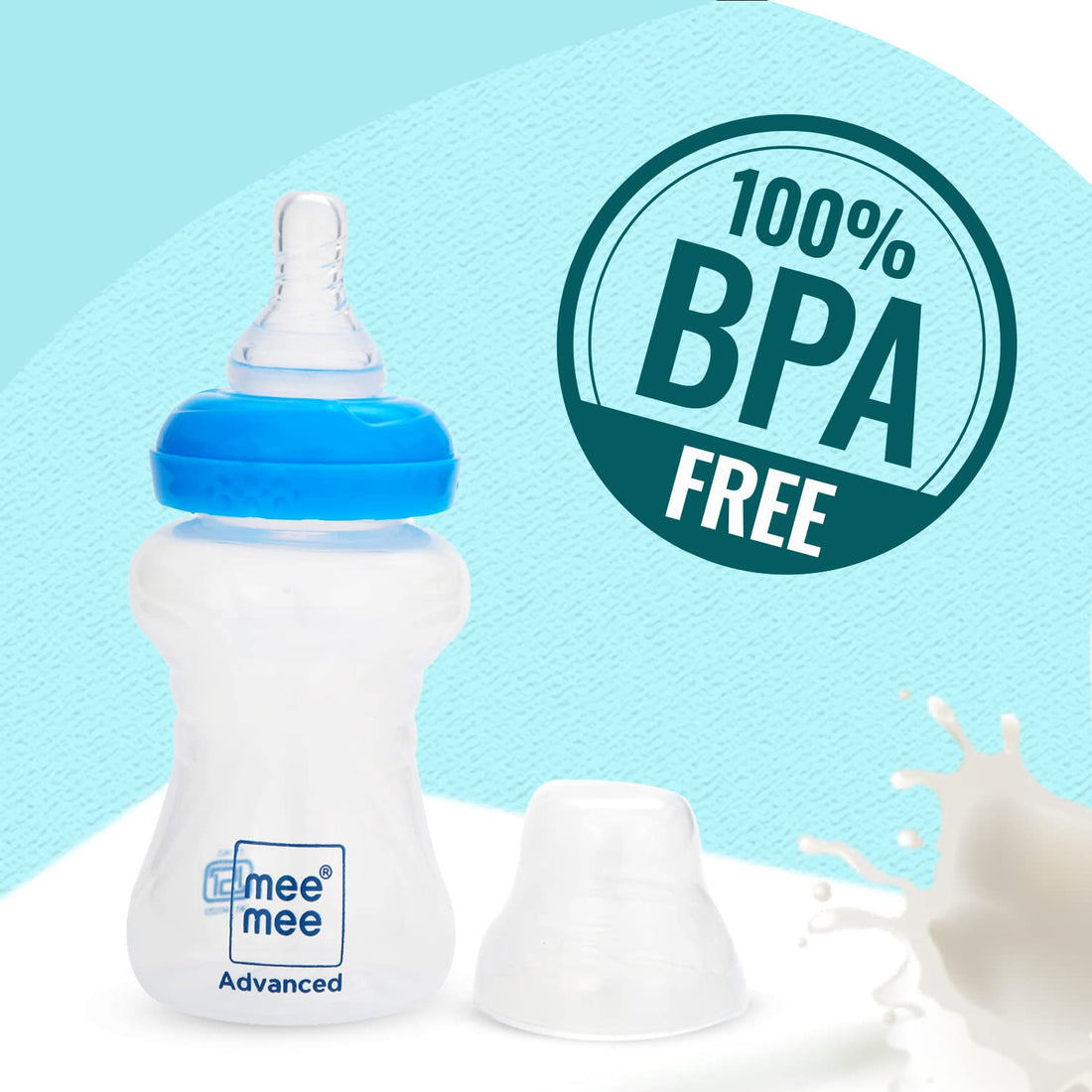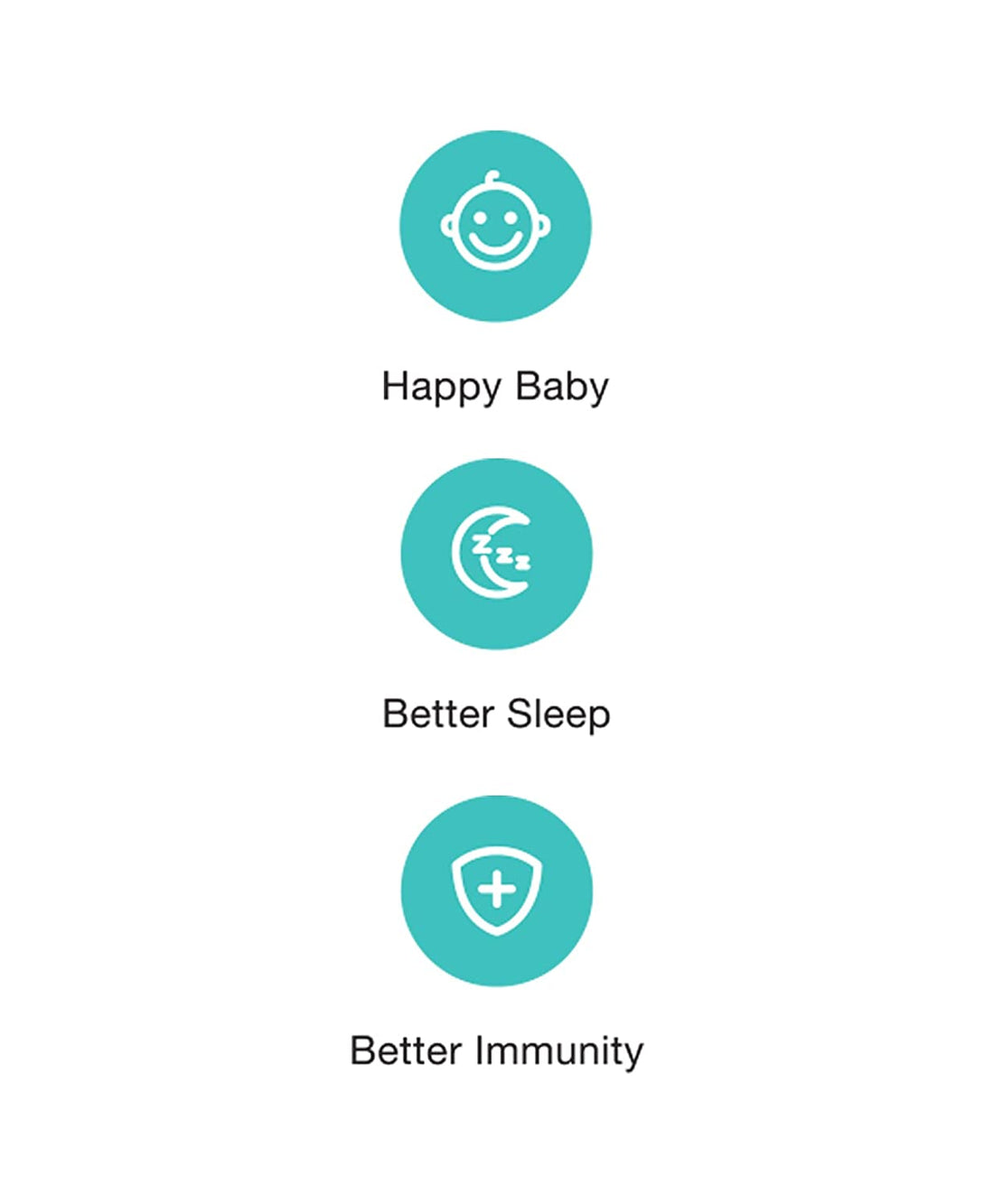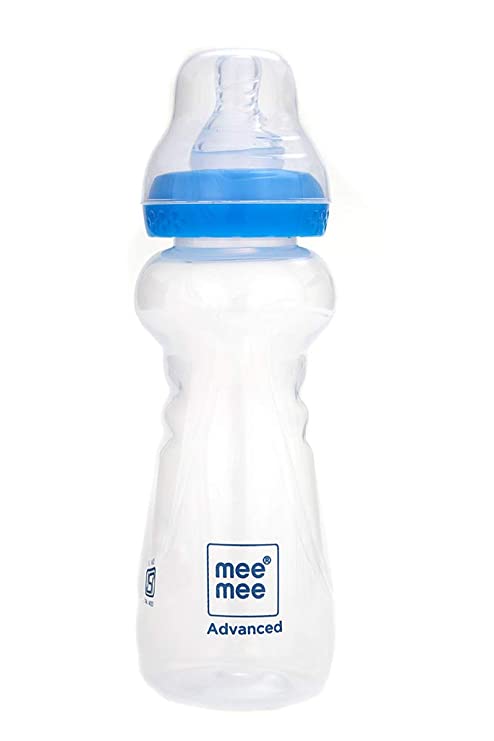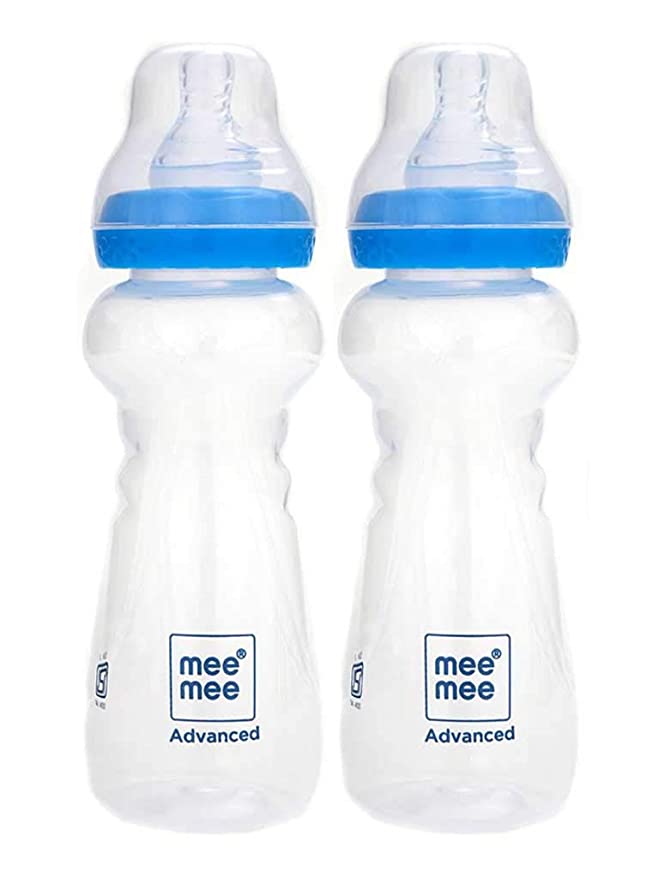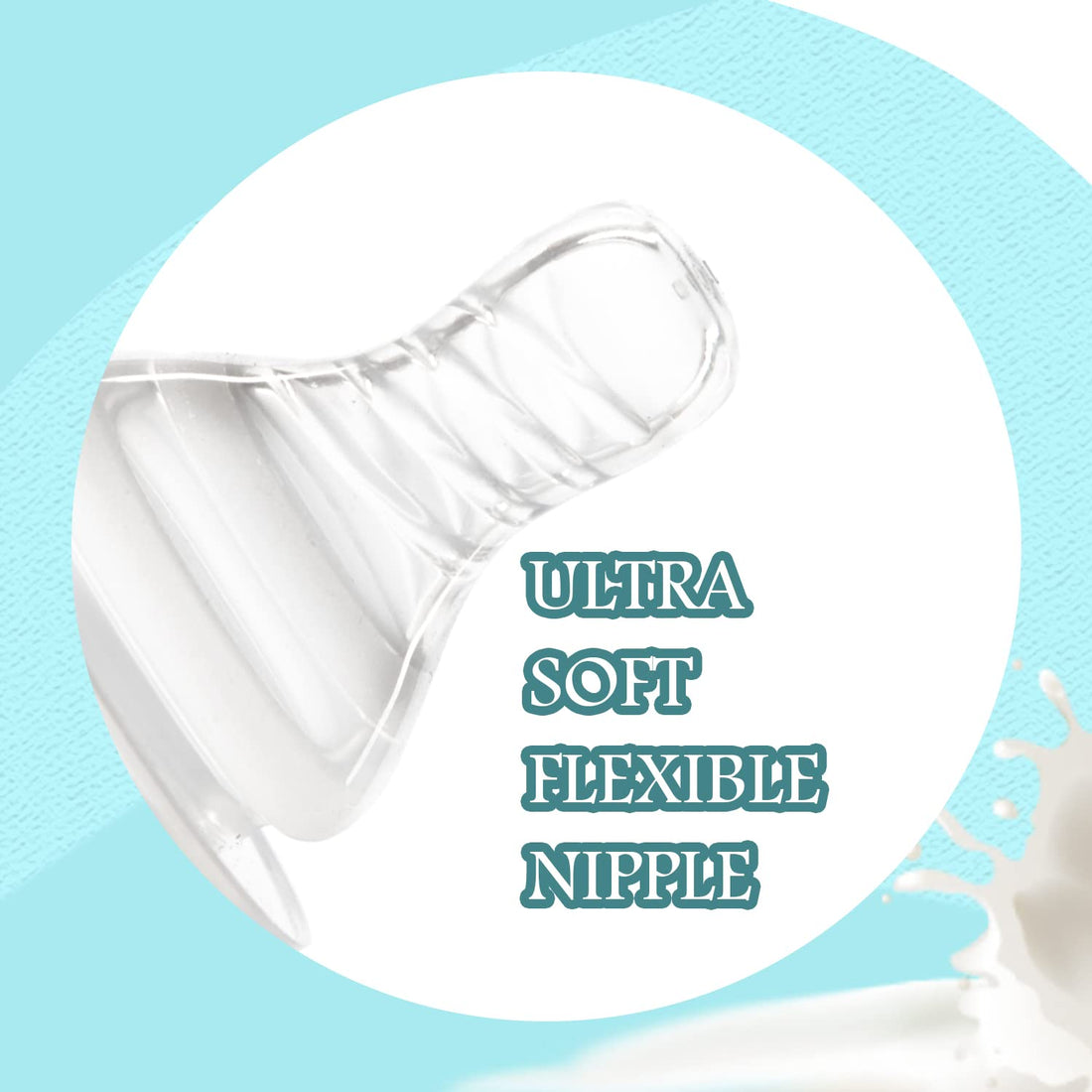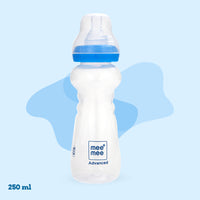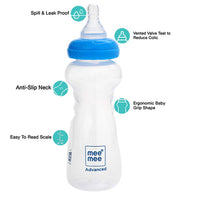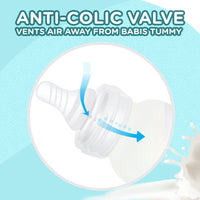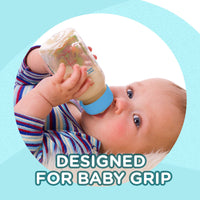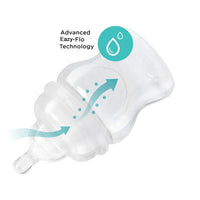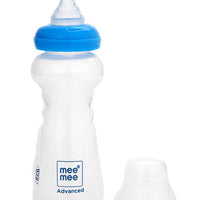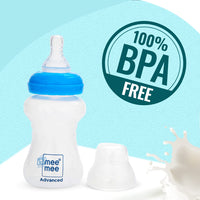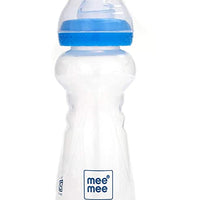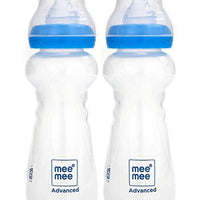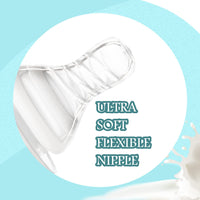 Mee Mee Milk-Safe™ Feeding Bottle with Anti-Colic Teat | Baby Feeding Bottle with Baby Grip Shape | 250ml
Nothing can mirror a mother's love. Mee Mee Advanced Milk-Safe™ Baby Feeding Bottle retains the nutrients of feed and reduces colic. Mee Mee Milk-Safe™ Bottle has a unique anti-colic teat with vented valve and in-built air chamber that eliminates air pockets and regulates the flow of milk. It helps to minimize colic, gas, spit up and fussiness and ensures happy bottle feeding experience.
This bottle is 250ml and equipped with a Large Flow teat for your growing baby's food needs.
• Innovative Eazy Flo™ technology ensures minimum air intake and reduces colic

• Made from polypropylene, BPA free plastic which is safe and non-toxic. Quality checked as per international standards for hygiene, durability and efficiency

• Ergonomically designed Baby Grip shape. Retains the nutrients in your baby's feeds

• Aids transition from breastfeeding to bottle feeding when needed. Spill and leak proof

• Multi-functional design for ease of use. Travel friendly – no leakage even when the bottle is tilted or being carried.

• All Mee Mee Feeding Bottles are certified by BIS (Bureau of Indian Standards)
• Important to Remember: Parental supervision during feeding time is strongly recommended. Ensure baby does not carry the bottle to bed for a long time. Do not allow the child to run or play with feeding bottles. Avoid feeding your baby liquids containing sugar to prevent tooth decay from an early age.

• Microwave safe. To heat in the microwave, place the bottle without the teat, bottle screwcap and cover. Also BEWARE of the uneven temperature of the milk after heating in the microwave. Always test the temperature of the milk on the inside of your palm, before feeding your baby.

• Check the teat for signs of wear and tear. In case you notice any cracks, replace the teat immediately. Do not attempt to enlarge hole on the teat as this will cause tearing.

• To Use: Sterilise the feeding bottle by boiling for 3 minutes prior to first use. Allow parts to thoroughly cool to room temperature before giving to baby. After each use, wash with warm soapy water, rinse thoroughly, and store in a clean, dry place. For best results and to help avoid damage, clean with Mee Mee bottle brushes & Mee Mee Liquid Cleanser. Top-rack, dishwasher-safe.
Strengthen your bond by humming a well loved lullaby while feeding.