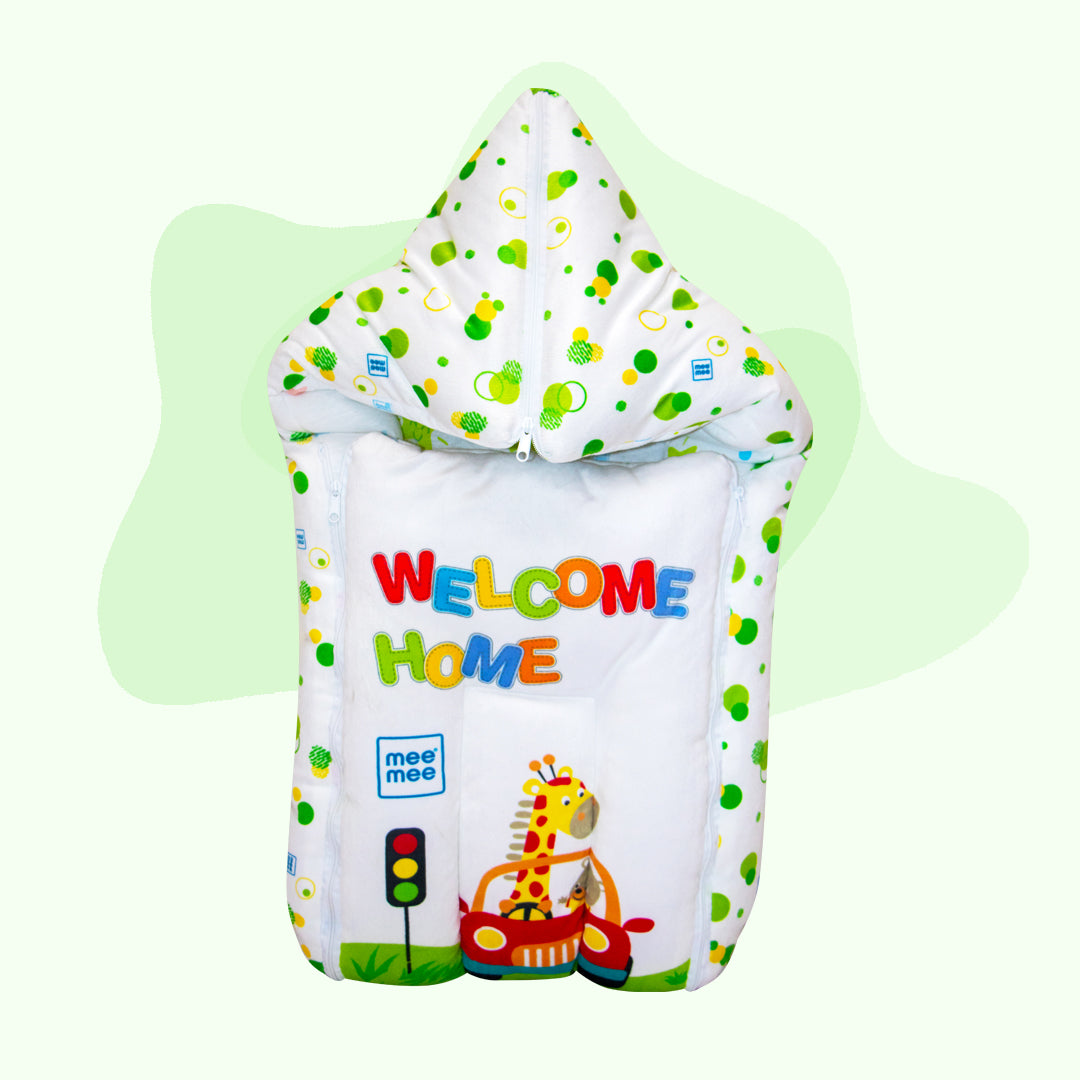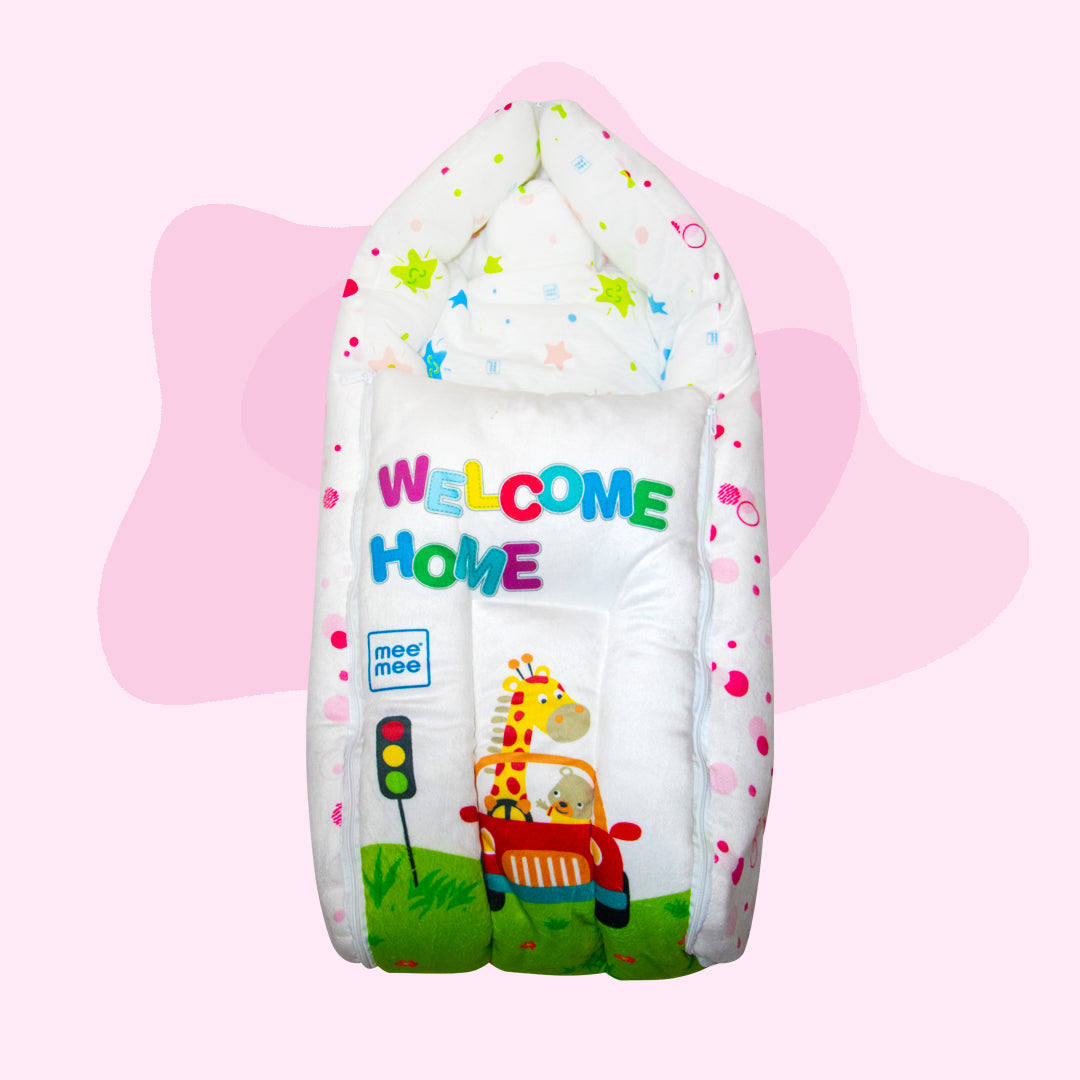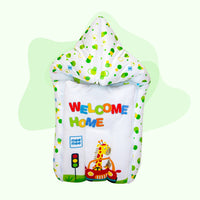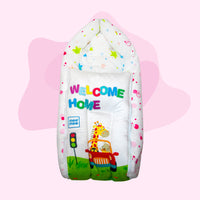 Mee Mee Padded Travel Carry Nest for Baby | Baby Warm Cozy Sleeping Bag Sack (Welcome Home Pattern)
Nothing is more comforting for a baby than his/her mother's arms. Mee Mee Baby Sleeping Bag Sack comes a second close. This sleeping bag provides a safe cocoon, womb-like feeling, especially for new born babies. They are warm enough for cold temperatures, and light enough to travel anywhere you want to go.
Designed to replace loose blankets in the crib, the carry nest keeps your little baby cozy, warm and secure throughout the night. Made from premium quality fabrics, it provides a complete coverage from head to toe, ensuring your baby feels secure, even when they are being held by caretakers..
• Covers baby's entire body from head to toe giving it the required warmth.

• Made from soft premium materials, breathable padding that is gentle on baby's skin and highly breathable.

• Multiple zipper closure allows for quick opening and closing, which adds much convenience when you travel.

• Keeps your baby snug and cozy and gives a sense of security to your baby even when they are being carried by other caregivers.

• Multifunctional: Can be used as Blanket, Baby Stroller Wrap, Sleeping Bag, Travel Carry Nest, Swaddle Cocoon, Baby Crib Wrap etc
• Care: Wash with Mee Mee Mild Baby Detergent every week for best results. Dry in sunlight. Machine Washable