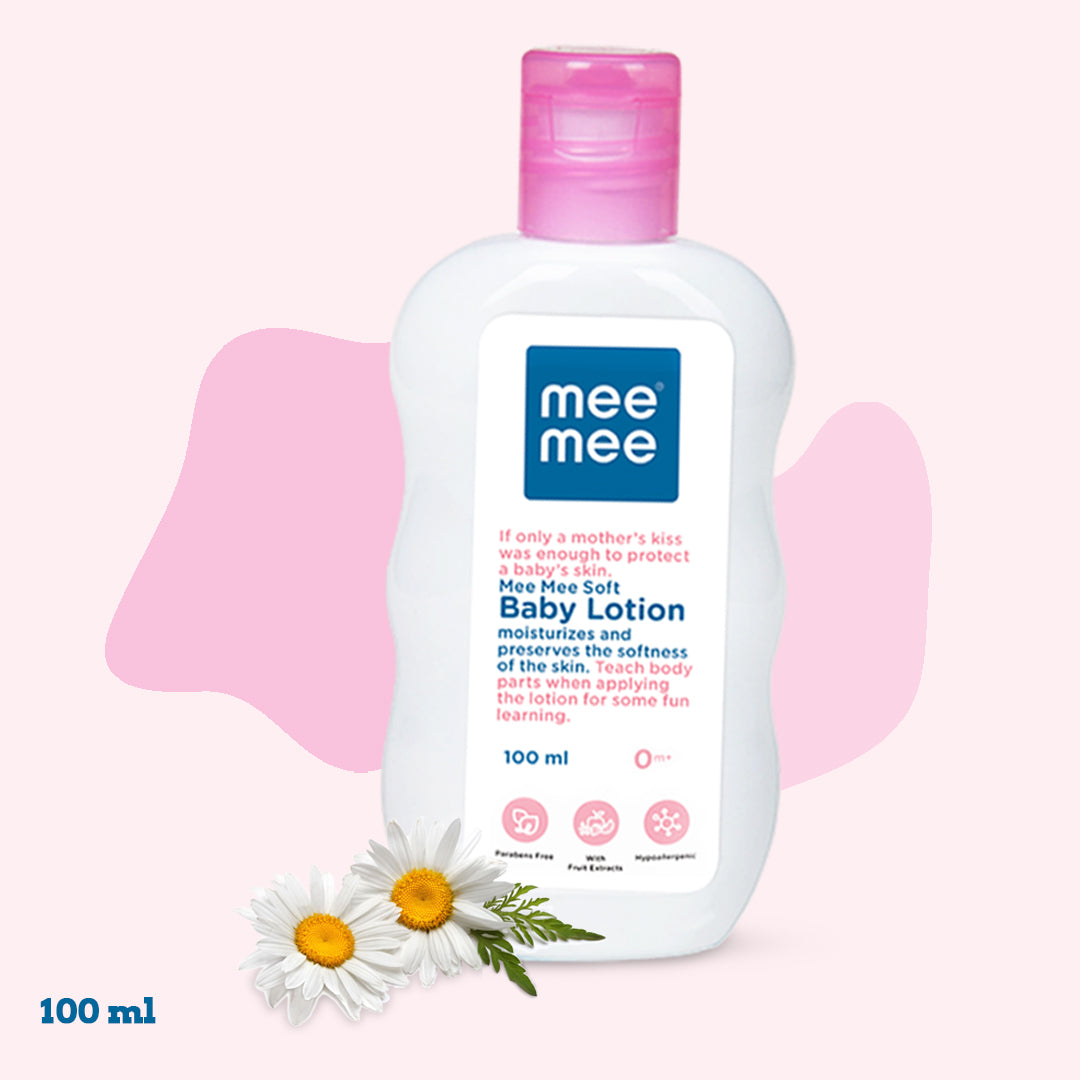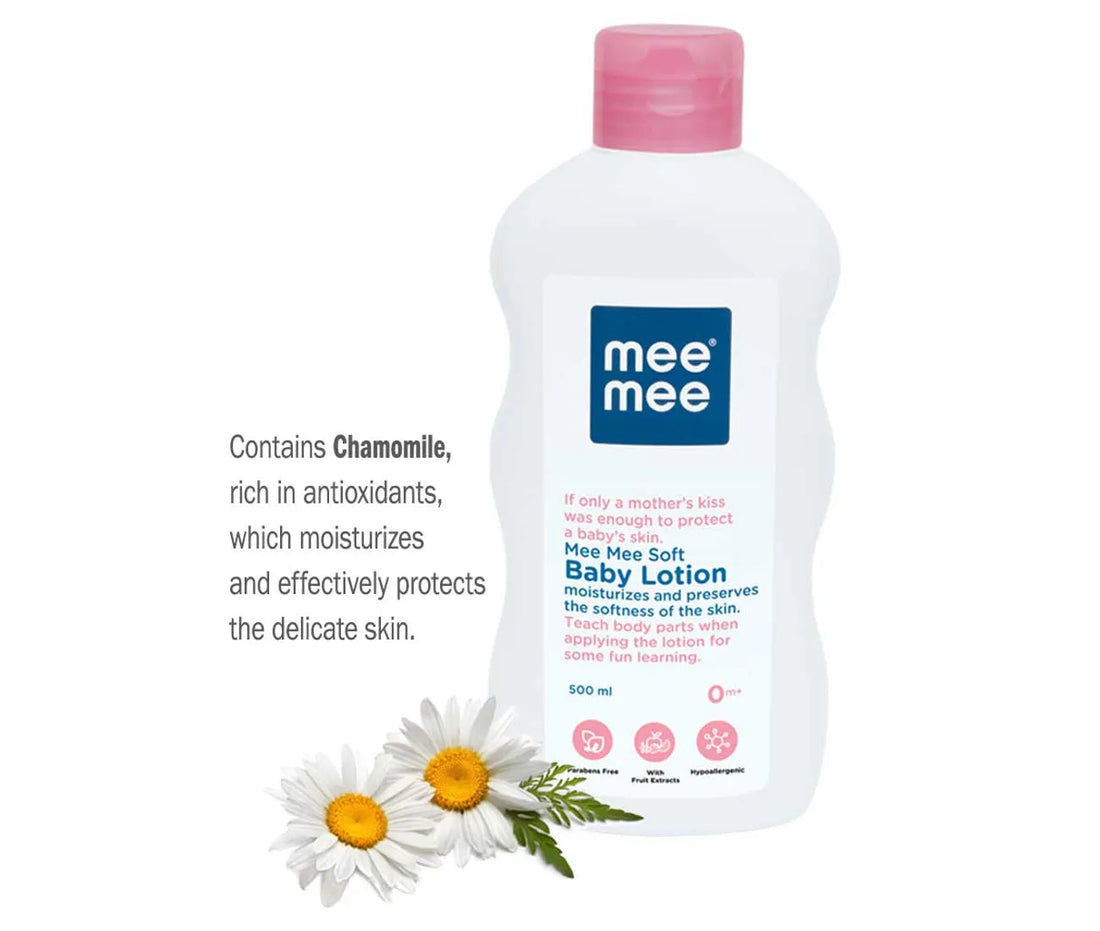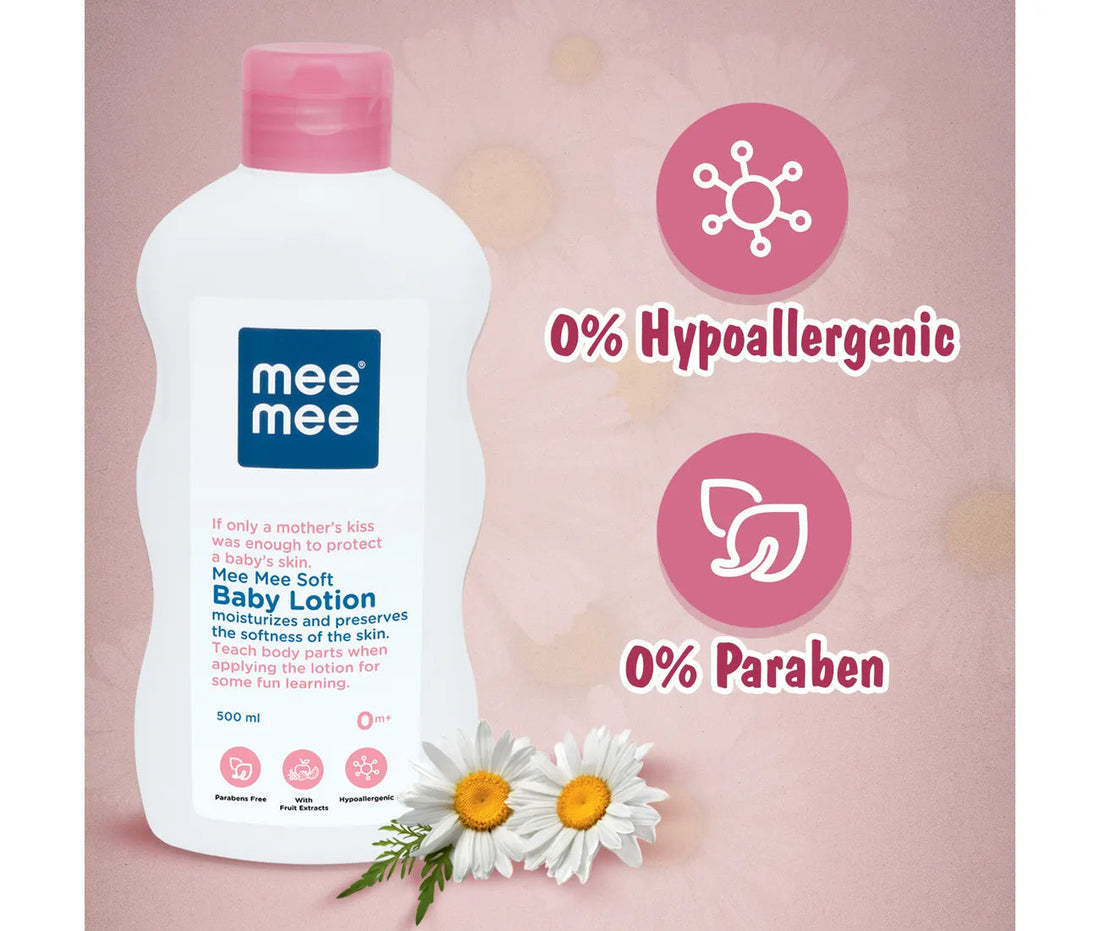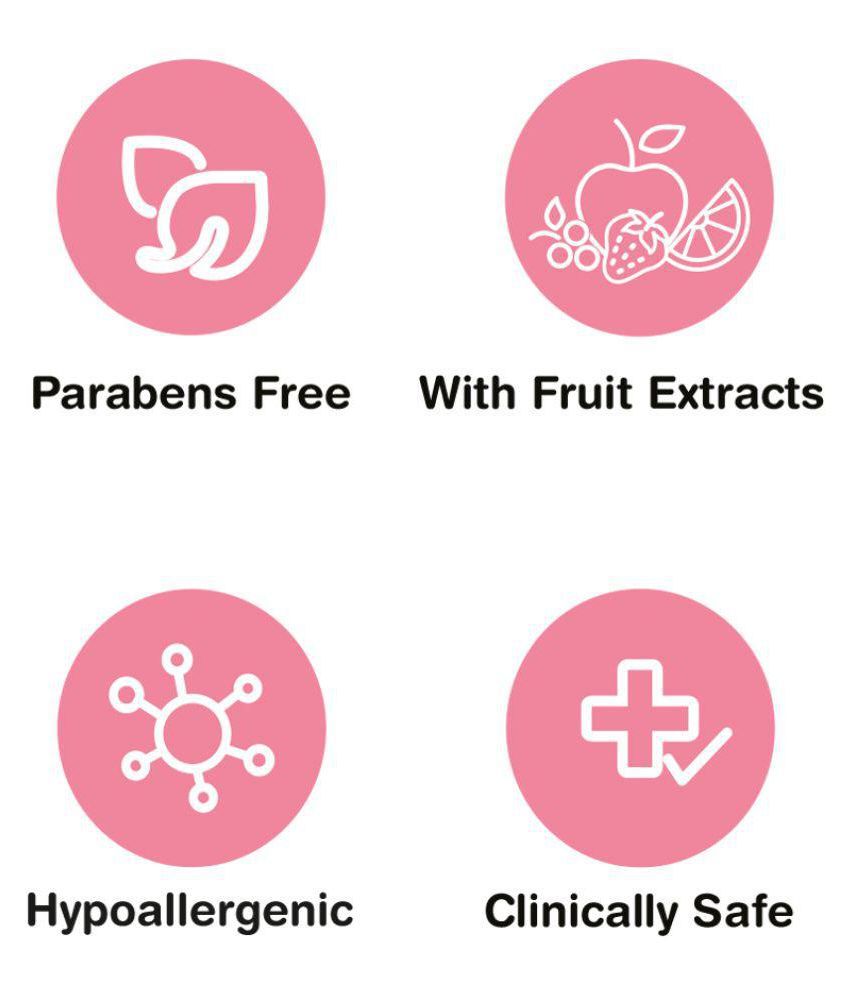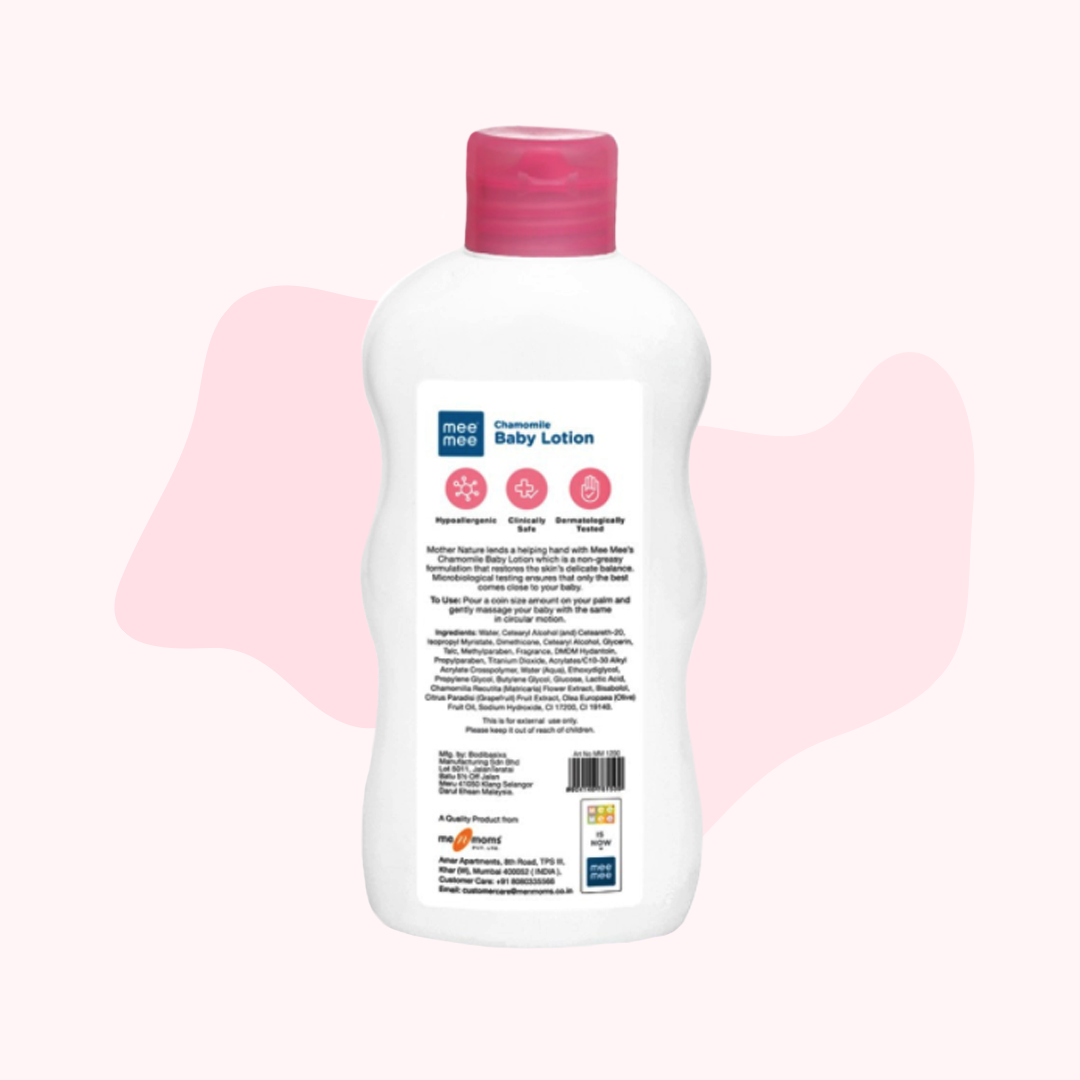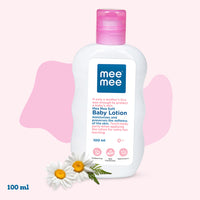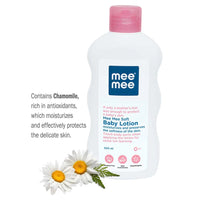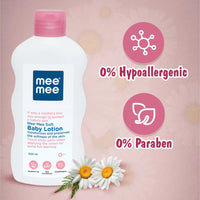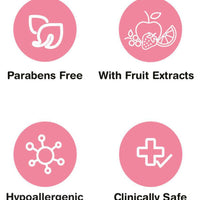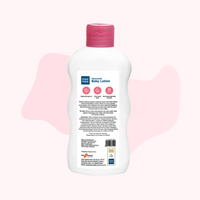 Mee Mee Soft Moisturizing Baby Lotion with Fruit Extracts, 100ml
I'm fruity, feisty and go rub-a-dub-dub. Like a mamma's kiss, I am soft and full of love. I promise to always be kind and gentle to your skin. I'm strong too and will protect you from harsh chemicals, bad weather and all those naughty things that make your skin dry.
• The soft moisturizing baby lotion is infused with the goodness of Chamomile that moisturises and protects your baby's skin.

• The formula is hypoallergenic and dermatologically tested for the complete safety of your baby.

• The baby lotion is easily absorbed and non-greasy, specially made for your baby's skin.

• It contains natural moisturising and soothing fruit extracts.

• Clinically tested for safety and efficacy. It is safe & suitable for New Born, babies & toddlers.
• Pour a coin size amount onto your palm and gently massage in a circular motion.

• Age Group: From birth (0months) and continue as your child grows

• For external use only. Please keep it out of your children's reach.
Speak in a different language during massage time so that your baby listens to something new while having a good bonding exercise together.