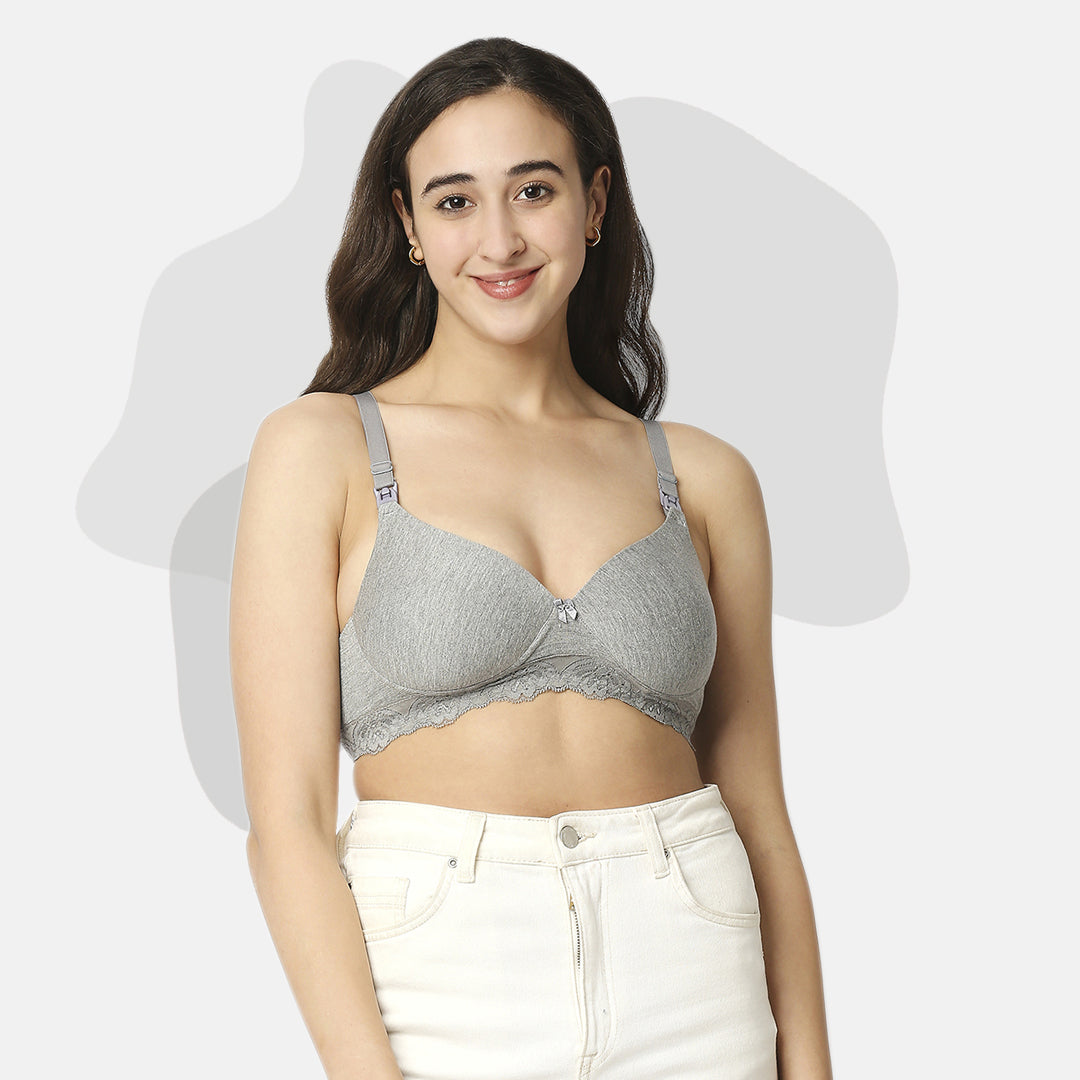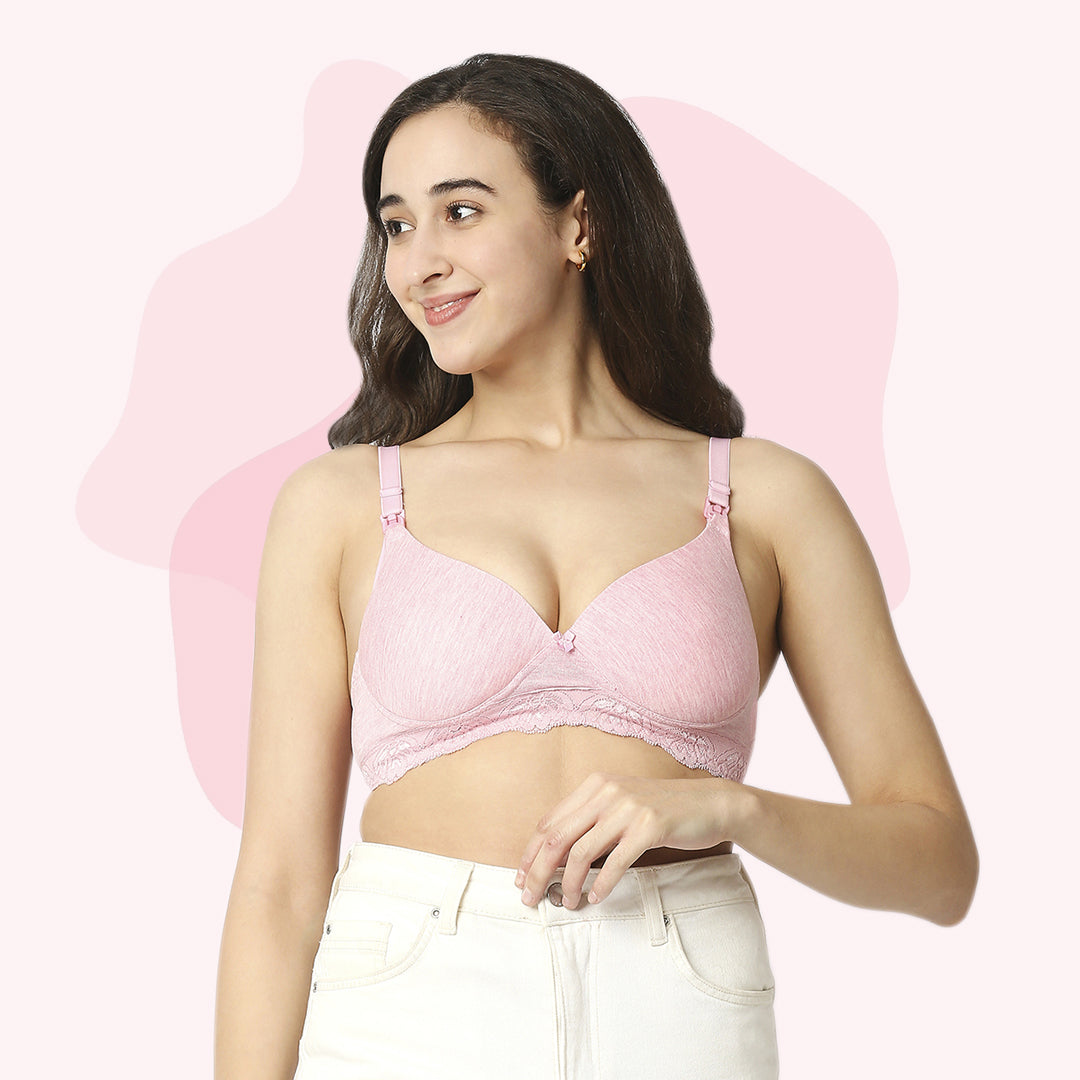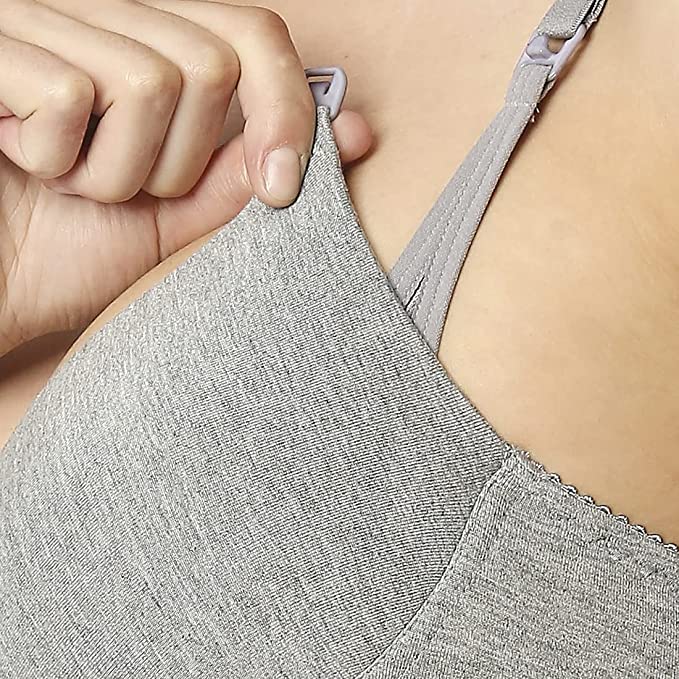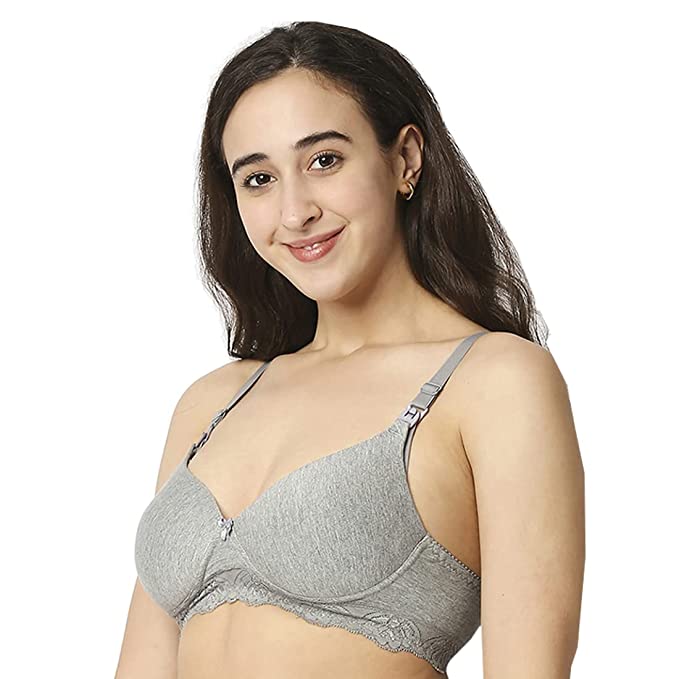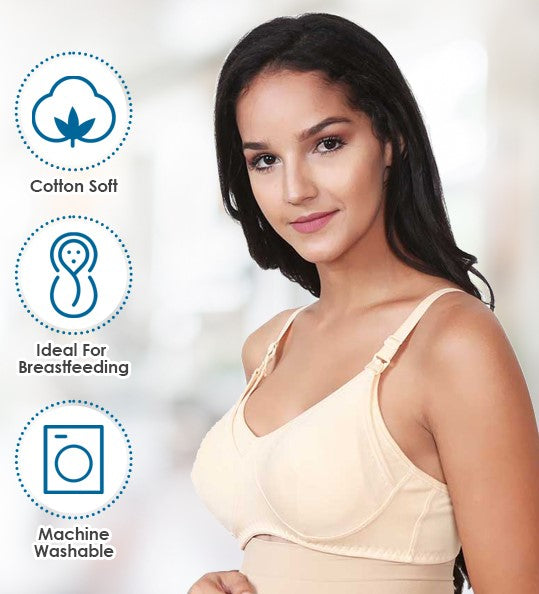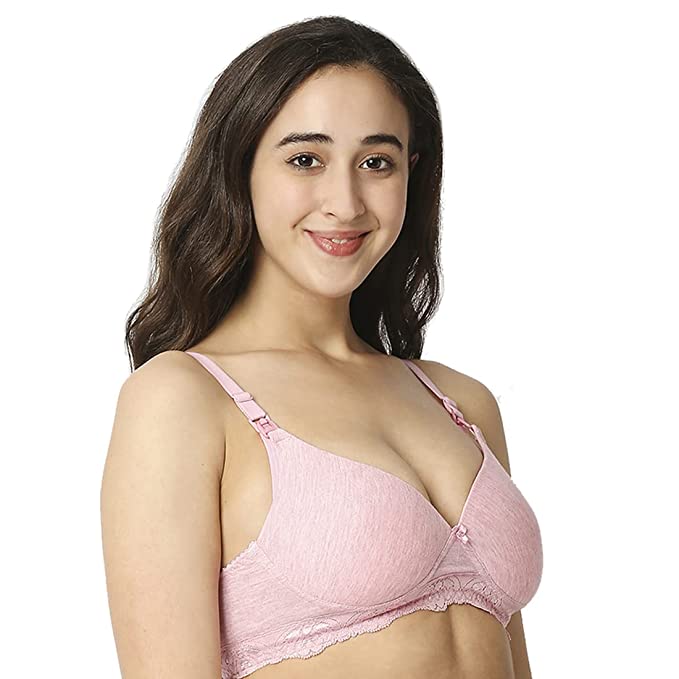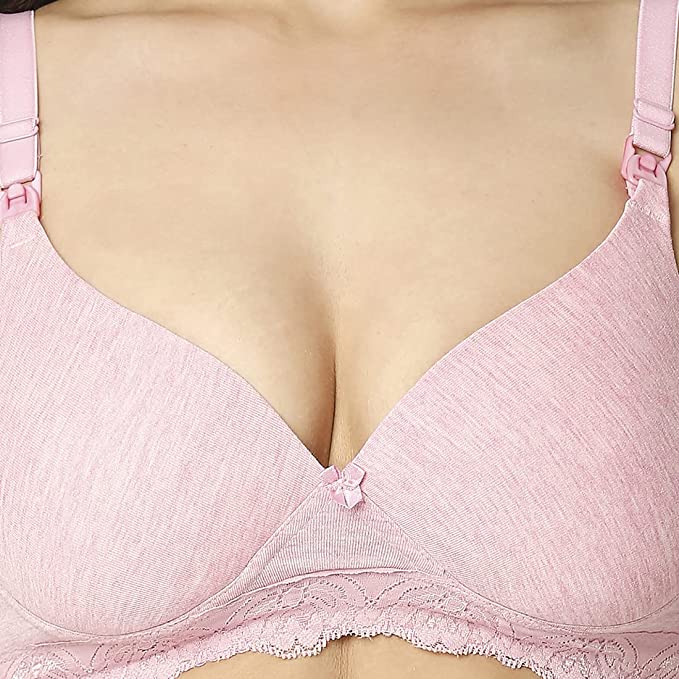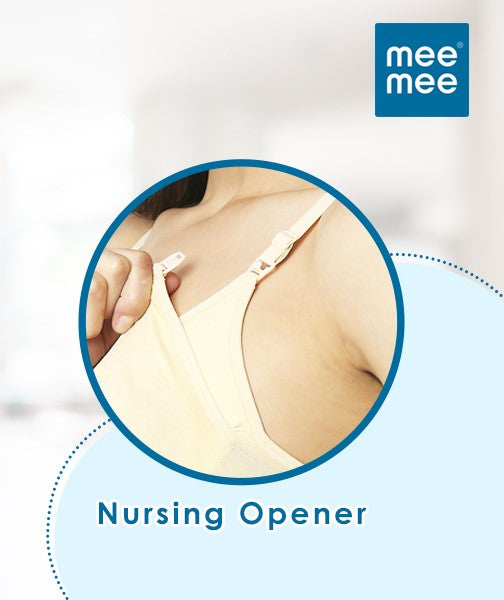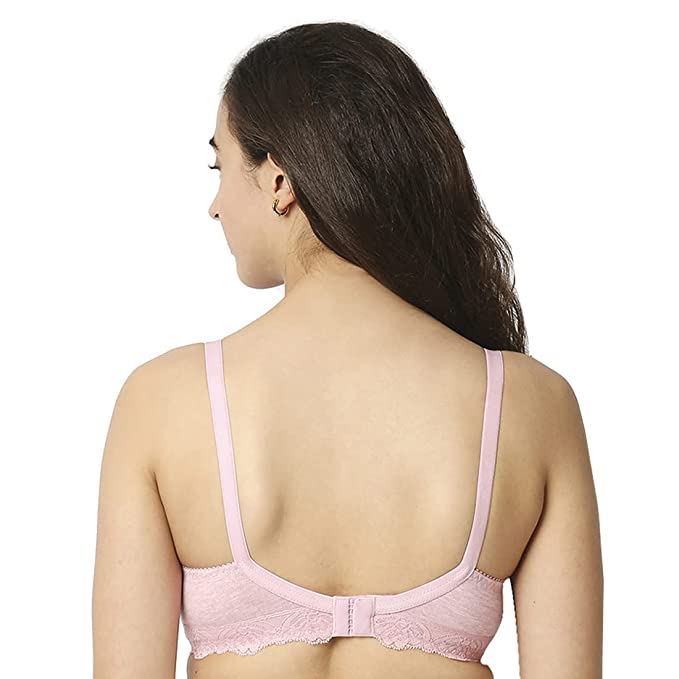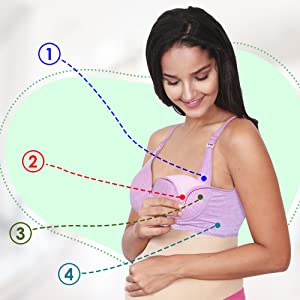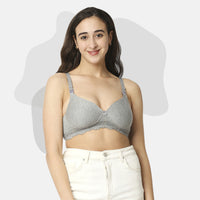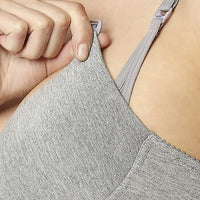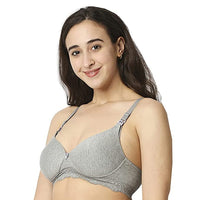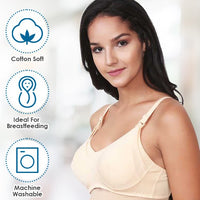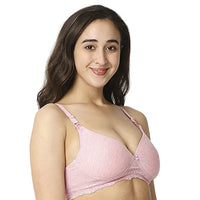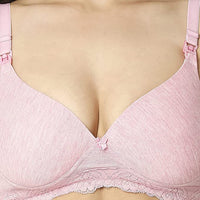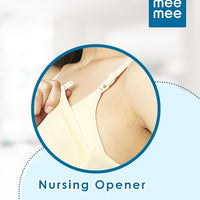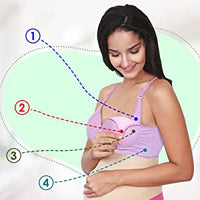 Mee Mee Wirefree Padded Maternity Nursing Feeding Bra | 100% Cotton
The time you spend nursing your baby is also when he gets the world's healthiest food that only you can give him. But babies need food very often. Mee Mee Maternity Nursing Bra makes it easy and convenient to nourish your tiny tot. The bra is made of 100% cotton and consists of extra-soft elastic that fits perfectly. Built with thicker straps, broader sides, and a deeper centre front, the maternity bra gives your body solid shape and lift. Whenever your baby's hungry, you can simply unclip the clasp in the front of your strap and feed your baby without having to take your bra off entirely. Giving your frame the ideal support and helping you offer your baby wholesome and speedy nourishment, Mee Mee Padded Maternity Bra multitasks as much as you do! 


• Made of 100% cotton with extra-soft elastic for ease of wear

• Front clasp with drop clip to breastfeed quickly

• Non-wired, softly padded for utmost comfort

• Ergonomically designed with supportive fabric to aid in breastfeeding

• Equipped with thicker straps, broader sides, and a deeper centre front for complete support

• Available in different sizes, cups, and colours to suit your preferences
• Care: Machine washable and hand washable. If needed, iron lightly to remove wrinkles. Use water and Mee Mee Detergent for best results. Machine dry or hang to dry naturally under sunlight.
Use Mee Mee Breast Pads to absorb milk leakage along with the Mee Mee Maternity Bra for absolute nursing ease.