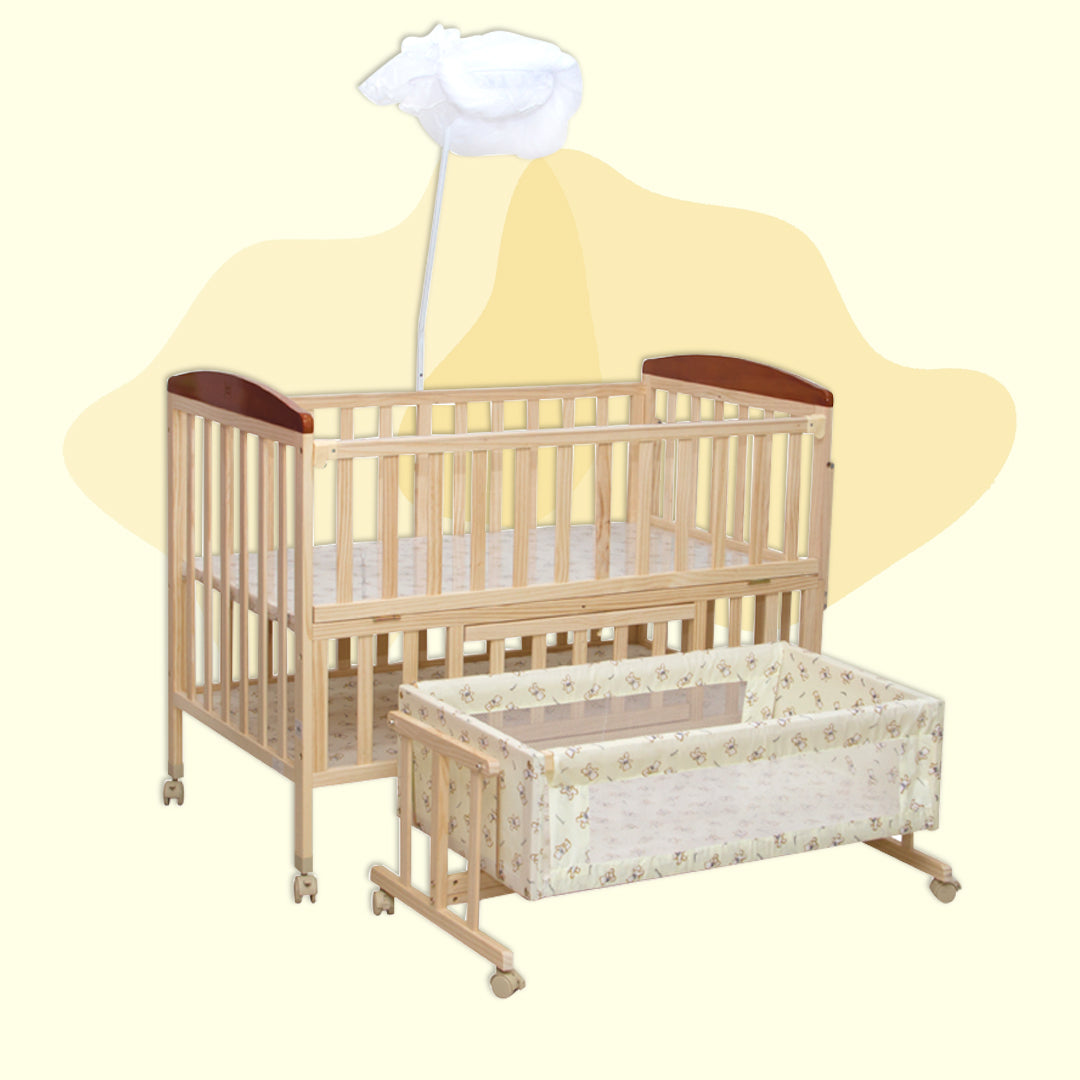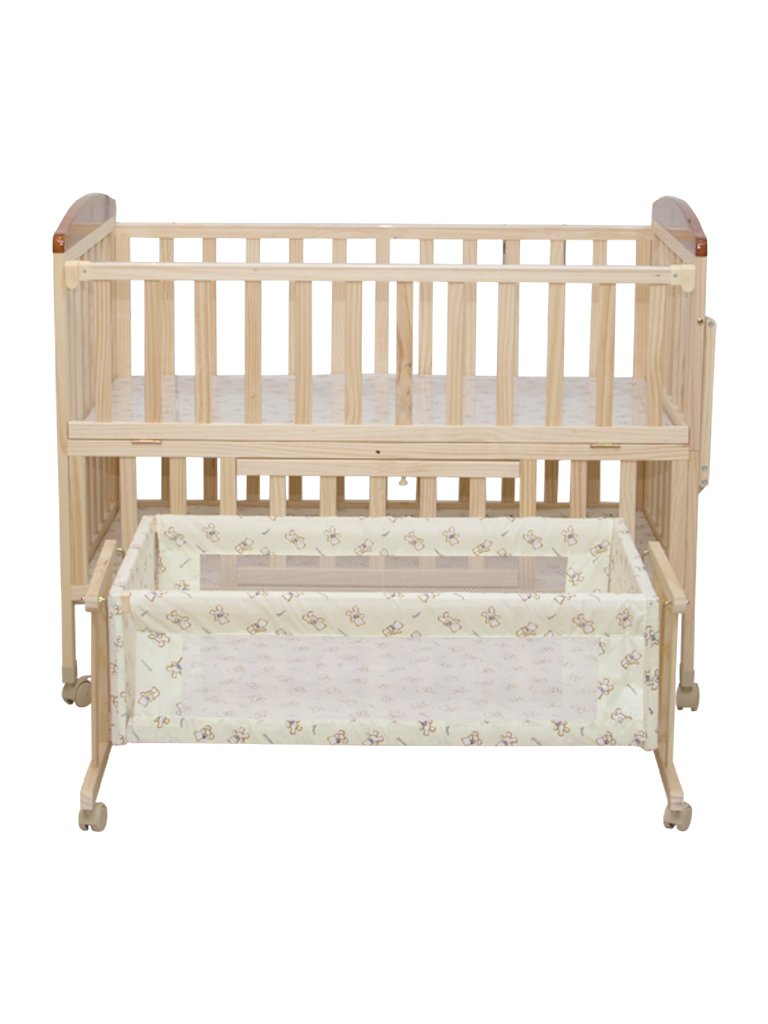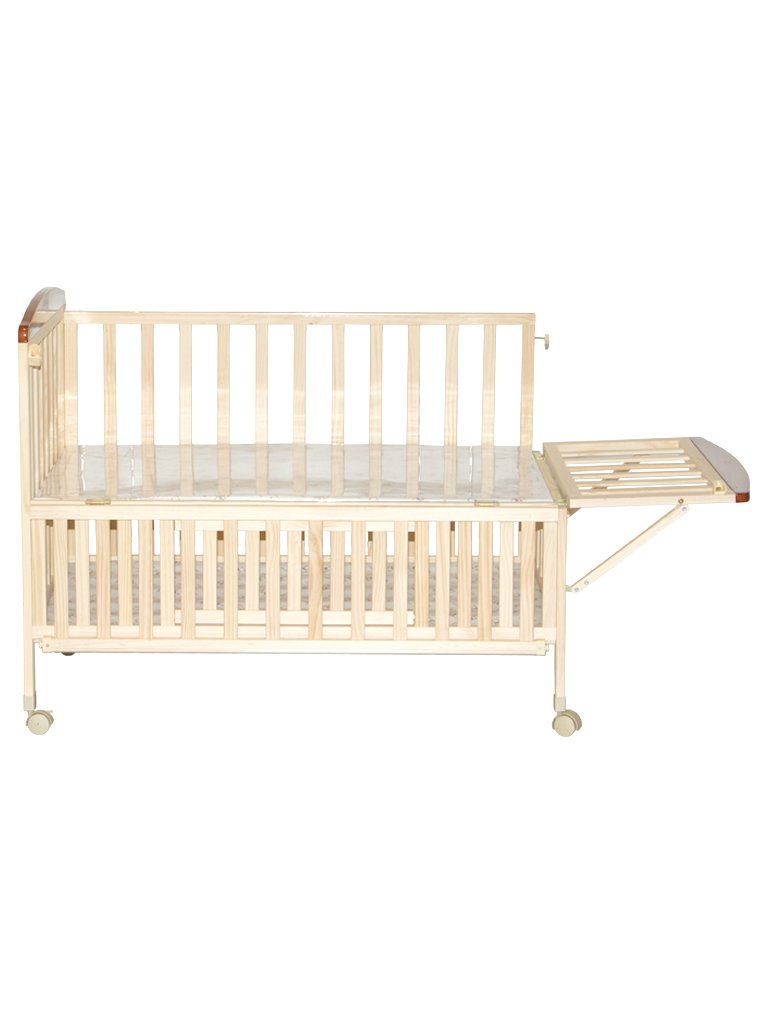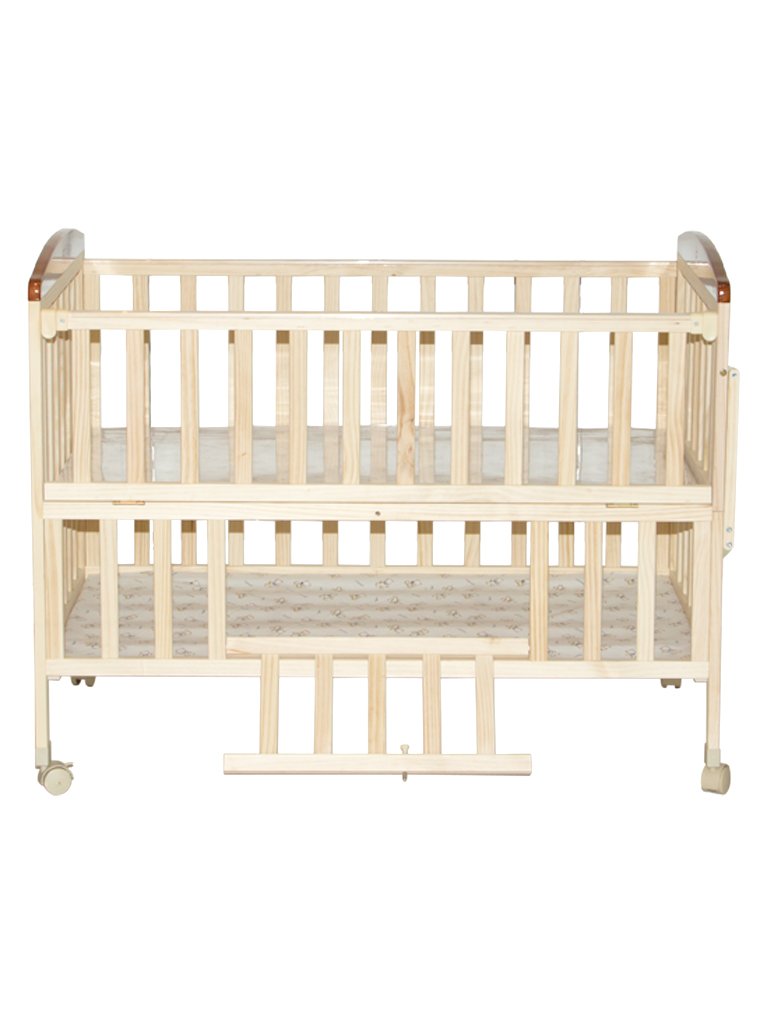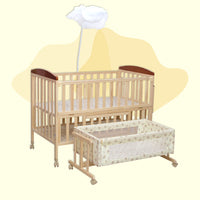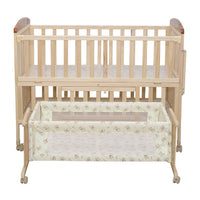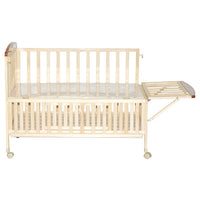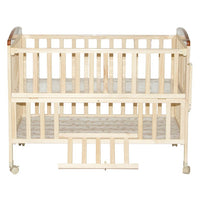 Mee Mee Wooden Baby Cot with Swinging Cradle & Mosquito Net | Adjustable Height Baby Crib Bed
Rs. 15,999.00
Sale

• Save
When you sing to your baby in the cot and see him/her fall off to sleep peacefully, you're transported back to your own childhood memories. Mee Mee Baby Cot with Cradle helps you make your baby's naptime as restful as can be. Featuring a gentle swinging motion. it soothes your baby to sleep and ensures a pleasant sleeping experience.
It has been ergonomically designed so that you can attach baby bed close to your adult bed and the baby gets a feeling of sleeping right next to you. It also grows with your baby so that there is familiarity of space which leads to peacefully sleeping hours all through those initial years of development.
• All components have been carefully tested for safety, durability and comfort.

• Made of wood composites that is safe, durable and adds to the beauty of your nursery.

• Attached premium quality mosquito net to safeguard baby from flies and other insects.

• ADJUSTABLE HEIGHT allows the cot to grow with your baby.

• Attach it close to your bed so that your baby feels that he/she is SLEEPING NEXT TO YOU.

• Equipped with spacious storage shelves that help you keep all your baby essentials together at one place.

• Swinging motion of the cradle helps you put your baby off to sleep.

• Caster wheels render the cradle easy mobility which can be locked into still position to keep it from moving.

• Creates a safe and cozy environment for your little one where he/she can enjoy deep sleep.
• Please follow the assembly manual carefully before allowing your baby to sleep in the wooden cot with cradle.

• Recommended Age Group: From birth till 6 years.

• Keep the wooden bed on a flat surface with the caster wheels locked in place.

• Keep away from direct sunlight or heat source to ensure a long life of the bed.
Once your baby begins to sit up on their own, you should move the bed to the lower level.