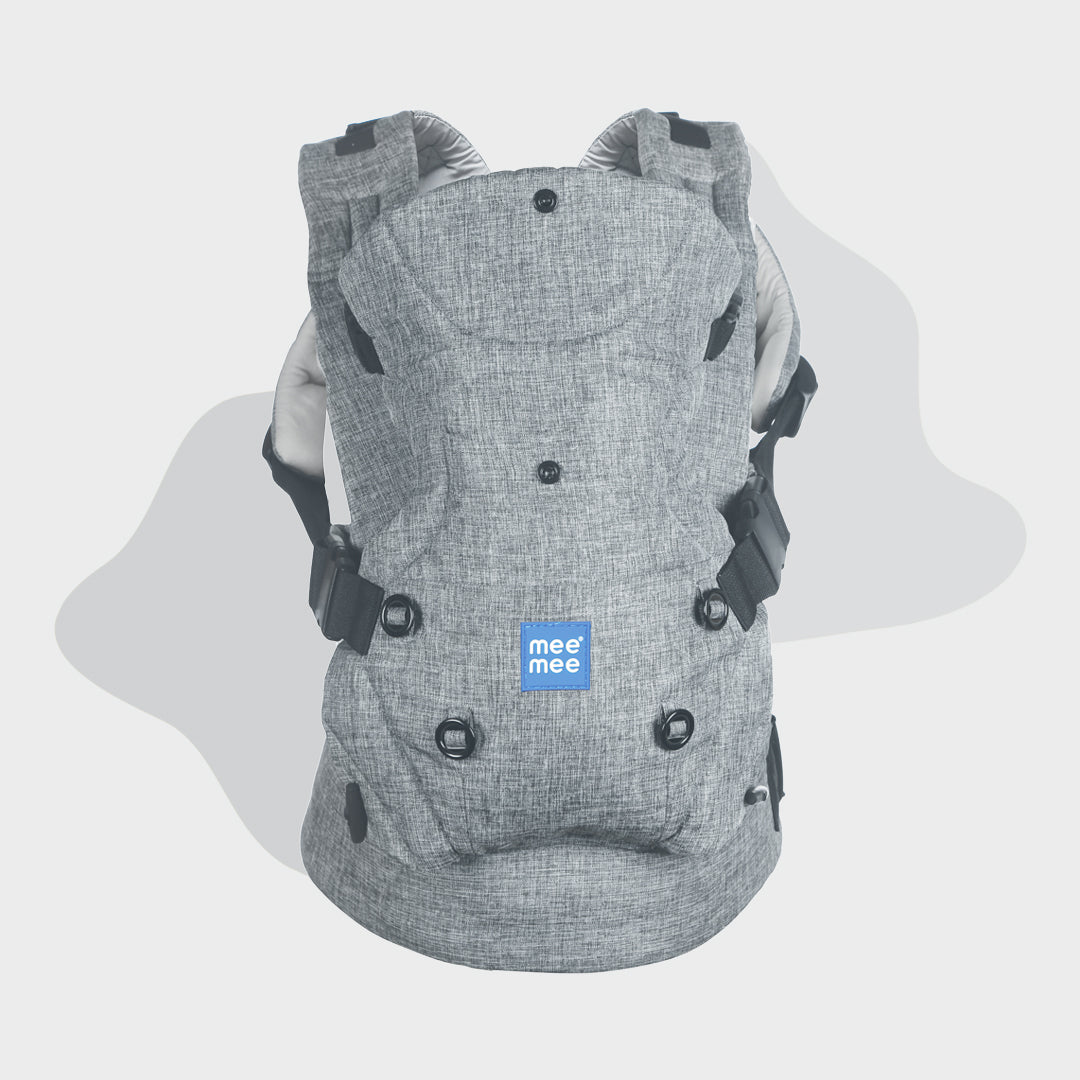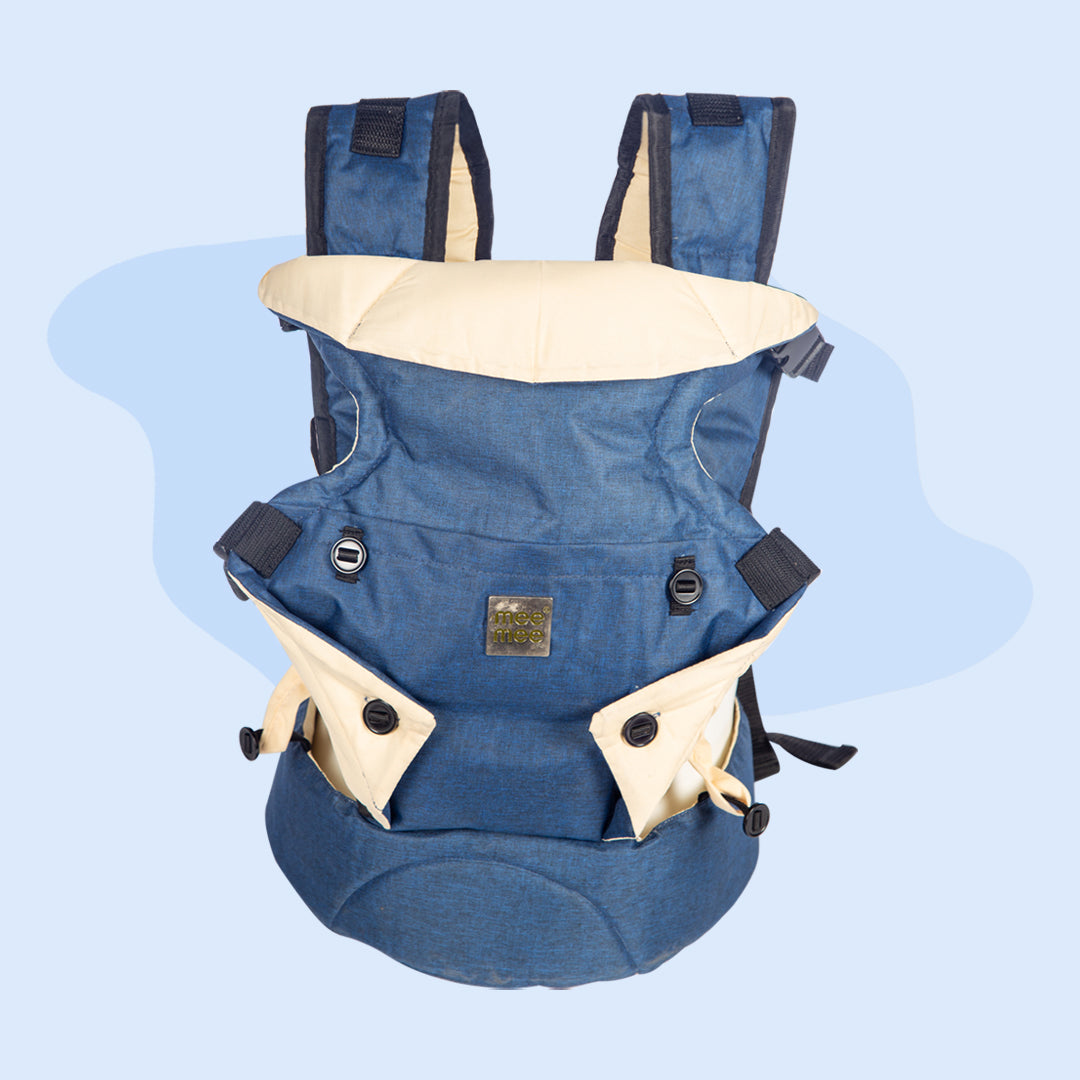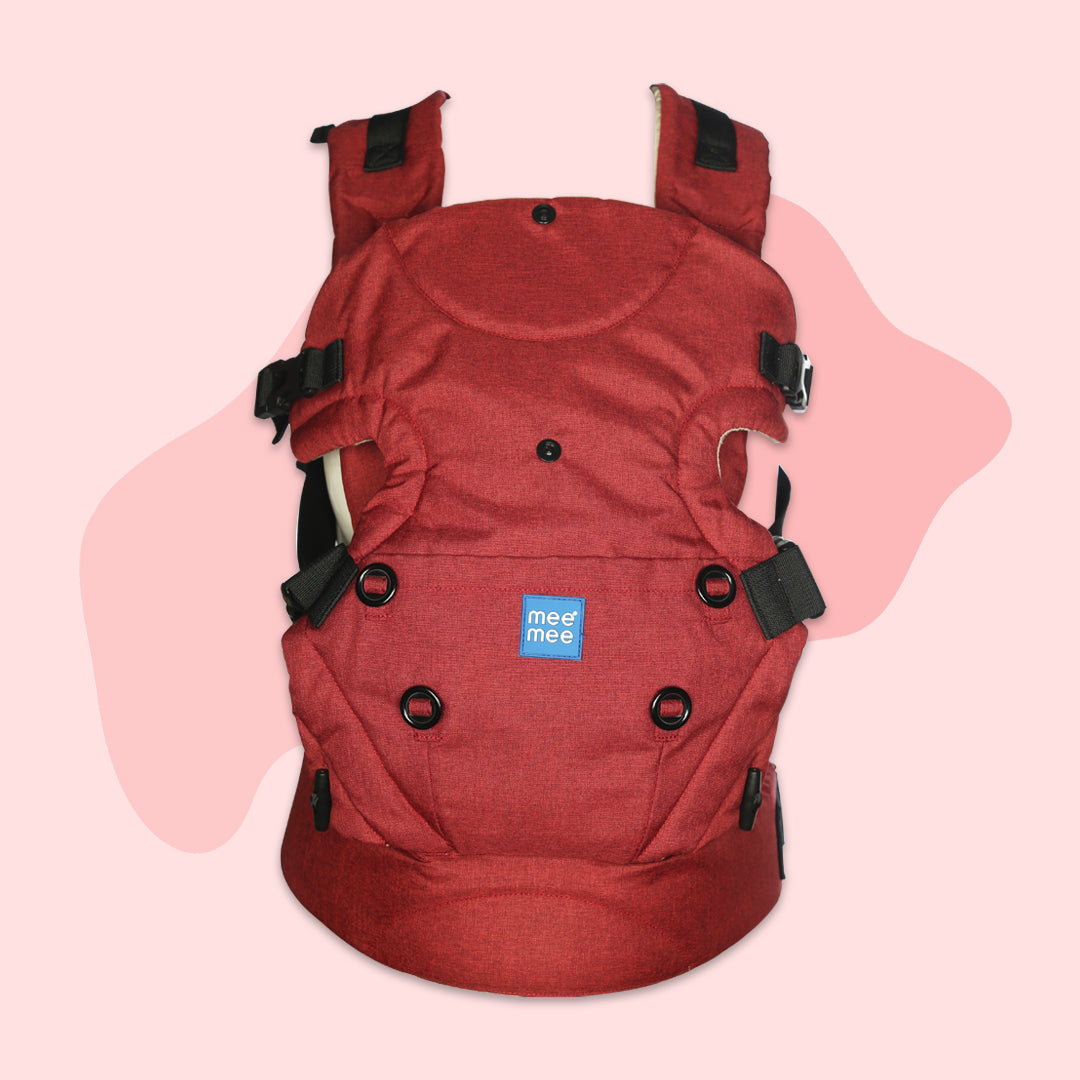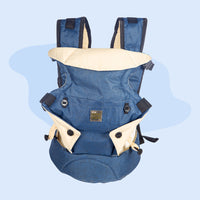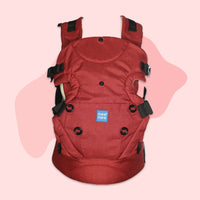 Mee Mee 4 in 1 Advanced Premium Baby Carrier with Expandable Seat & Padded Waistbelt
Now going out is a lot more fun! Take your baby out of the house without any worries in this convenient Mee Mee Premium Baby Carrier. Your baby can explore the surroundings safely while feeling emotionally secure with you close by. Made of premium quality breathable fabric, this carrier grows with your baby; adjustable height and adjustable seat make sure your baby is most comfortable.
Close carrying has been scientifically proven to help your baby grow up to be secure, intelligent, family oriented and happy. So whether it is to do small chores or to meet friends, you can take your baby out with you everytime. This carrier lets you go about your work, hands-free, while your little one relaxes against you.
• Made of premium quality fabrics that are safe, breathable and gentle on your baby's skin. All our materials are carefully tested for safety, durability and comfort.

• Designed to accommodate as many as 4 positions for carrying your tiny tot - front facing and back facing positions, and front facing and back facing, back carrying positions.

• Smaller seat with more cushioning for infants so that lesser pressure is felt on the tiny thighs. Expandable seat to provide knee-to-knee support for older babies.

• Foldable soft cushioning near headrest to protect and support baby's delicate scalp and sensitive neck area. Cushioned seat, arm, and leg opening for additional comfort and support to the baby.

• Wide padded shoulder straps provide extra cushioning and support to parent. Adjustable padded waistbelt for additional support to the back

• Easy to put on and take off with all adjustments possible using one hand. Can be used in all weathers. Travel friendly.
• Kindly ensure baby's head is always positioned higher than the rest of their body on the carrier.

• Ensure baby is not carried at a level below the waist.

• When facing inwards, kindly ensure baby gets adequate ventilation. Frequently check if the baby is being carried in the correct position.

• Ensure that your baby is properly seated in a way to provide support to baby's hips and thighs, which in turn will support the weight of the legs.

• Care and Maintenance: Machine washable. Use warm or cold water and Mee Mee Detergent. Do not bleach or use any colouring agents. Dry in normal sunlight.
Your baby should be close enough for you to kiss when carrying in the front facing.